Cool and refreshing tahini miso and cucumber soba noodles with chickpeas – perfect for a light summer meal!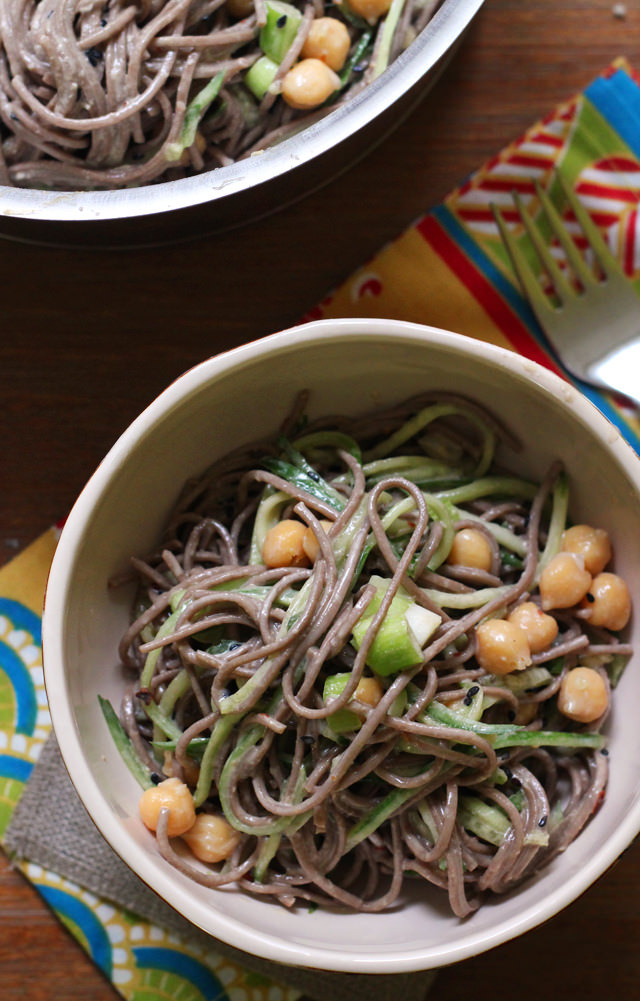 I don't know if you know anything about NYC weather, but the cruel joke of it is that after a long and hard winter, spring FINALLY COMES and you remember why life is worth living again….
….for about 2 weeks.
And then – SUMMER.
Sweaty, humid, WHY DOES THIS ENTIRE CITY SMELL LIKE URINE summer?
I'm really making you want to keep reading right now. I can feel it.
As of now, we are firmly in the dog days and it is not even JUNE. I can't even think about leaving my apartment without generating a disturbing amount of boob sweat and come August I am surely going to have to pack at least three shirt changes with me everywhere I go. So sexy. (<–NOT.)
Though I have (reluctantly) turned on my oven over the past few weeks, I am also not ashamed to tell you that I will take any chance not to. Some days that means secretly buying Whole Foods salad bar and pretending to the.boy that I made it myself and some days that means eating sushi twelve multiple times a week.
But more often than not, it means cold noodle salads. For. The. Win.
They're easy. They're fast. And if you load them up with veggies, they are totally beach body friendly. I like.
I first stumbled across the recipe over at my friend Cookie + Kate's blog a few weeks ago and couldn't get it out of my head. Something about the tahini dressing just spoke to me. It said, "Girl, I know you don't really like cucumbers, but…JUST DO IT."
Of course, it was right.
The tahini dressing is nutty in all the right ways with a hint of miso umami and some tang from the rice vinegar and ginger. Toss it with the soba and cucumber noodles, and you have got yourself a salad. Throw in some chickpeas and it gets upgraded to a full on meal.
And to think, we only had to turn our stove on for as long as it took to BOIL WATER.
A girl could get used to this.
Tahini Miso and Cucumber Soba Noodles
Cool and refreshing tahini miso and cucumber soba noodles with chickpeas - perfect for a light summer meal!
Ingredients
8 oz soba noodles
4 small seedless cucumbers
1¾ cups chickpeas
1 bunch scallions, chopped
⅓ cup tahini
2 tbsp rice vinegar
1 tbsp minced fresh ginger
1 tbsp red miso
2 tsp soy sauce
pinch of red pepper flakes
⅓ to ½ cup water
2 tbsp black sesame seeds
sea salt, to taste
Instructions
Bring a large pot of salted water to a boil. Cook the soba noodles until al dente, according to package directions. Rinse with cold water, drain, and set aside.
Using a julienne peeler or a sharp knife, slice the cucumbers into skinny strips. Toss the soba noodles with the cucumber slices, chickpeas, and scallions.
In a small bowl, whisk together the tahini, rice vinegar, ginger, miso, soy sauce, and red pepper flakes. Whisk in the water to desired consistency. Season to taste with salt.
Toss the noodle mixture with the tahini miso dressing and sesame seeds. Serve cold or at room temperature.
Nutrition Information
Serving size:
¼ of recipe
More soba noodle recipes!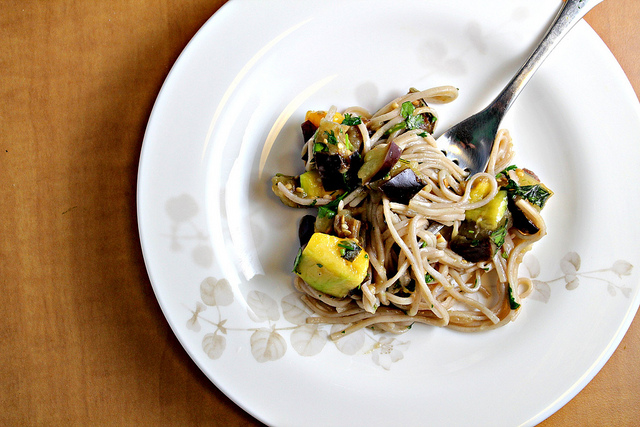 Soba Noodles with Eggplant and Mango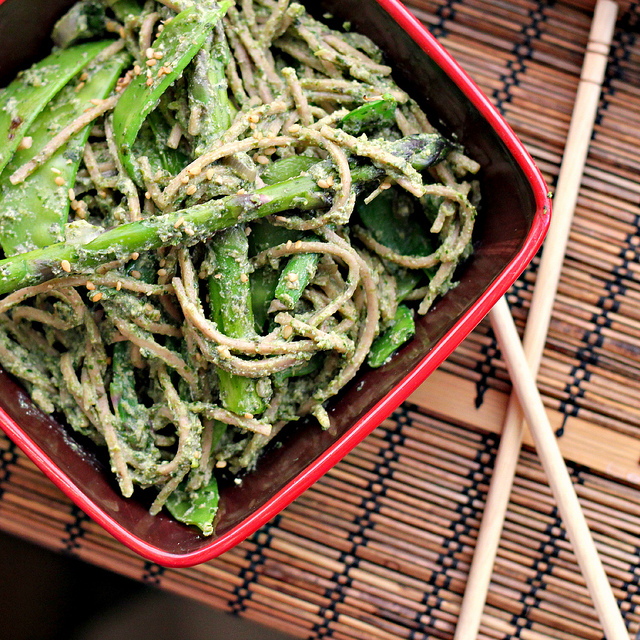 Coriander and Nori Pesto Soba with Wok Seared Greens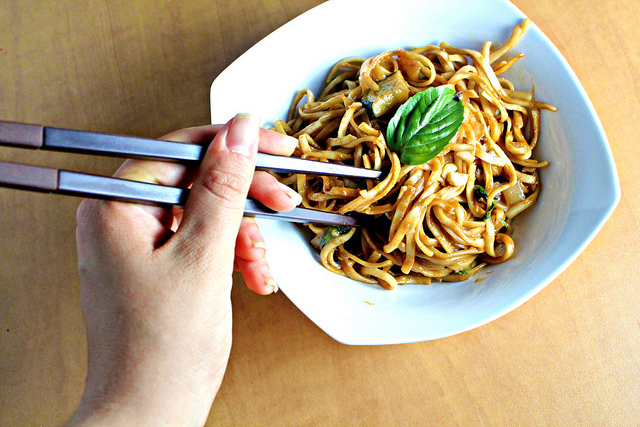 From Around the Web:
Soba Noodles with Sweet Ginger Scallion Sauce from Simply Reem
Peanut Sesame Slaw with Soba Noodles from Cookie + Kate
Kale + Slivered Brussels Sprout Soba Noodles from Sprouted Kitchen
Soba Noodles + Ginger Tahini + Crispy Kale, Shallots and Romaine from What's Cooking Good Looking
Amazing Soba Bowl from The Fauxmartha