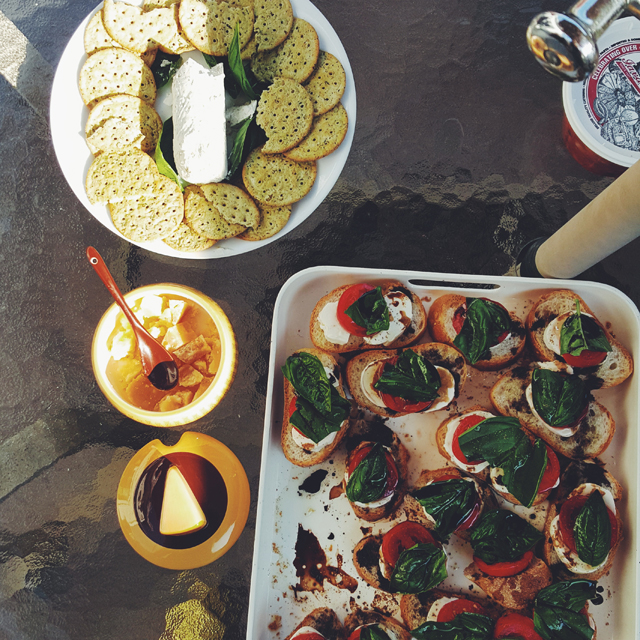 1. Cheese as a food group and/or way of life. I'm into it.
2. But really, any summer party table that doesn't feature at least three kinds for impulse snacking….sad.
3. This week in my CSA: CINNAMON BASIL. Is it socially acceptable for me to rub some on my wrists every day as perfume?! And why has no one created a candle of this yet!! I would buy twenty.
4. Okay, who are we kidding. Thirty-five.
5. Am I the only adult who can never seem to find matching socks? Contrary to popular belief, I really try, but every time I buy new ones, at least half disappear within the first month of owning them. I suspect that sock gremlins are eating them while I sleep.
6. This would really be far less of a problem if it were cool enough to wear long pants every day so no one would be all up in my sock situation. Just saying.
7. This cake. It's everything.
8. Coffee after 2pm, yay or nay? I've developed this bad habit of feeling like I NEED it after lunch. Some days it keeps me up until all hours of the night and sometimes I'm out like a rock no matter what I do.
9. I'm sure thesis writing is not helping any of the above.
10. Book recommendations!!! I need them from you again. Annnnnddd GO!