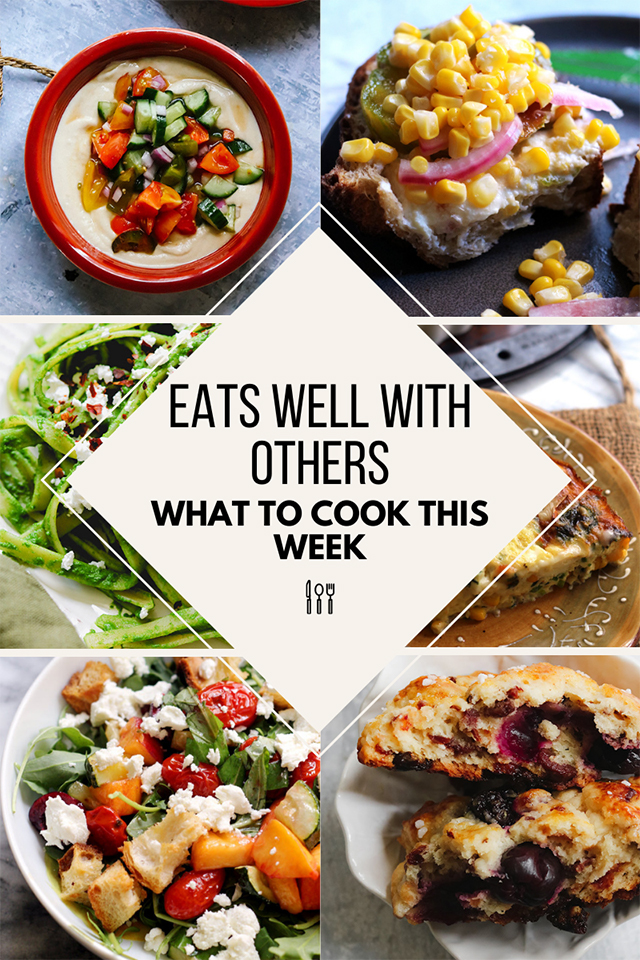 Happy 4th weekend!!
We are actually getting RAIN all of today and some of tomorrow, so our current plan is to go to my mom's on Monday as long as Remy doesn't come down with the plague (which is what happened last weekend). Thankfully it was just a regular kid cold, and I have never been so grateful (insert prayer hand emoji). It was touch and go there for a little bit while we waited for her Covid test to come back.
She was actually really funny in the Urgent Care – they asked if anyone smokes in the house and I said NO. Then I hear a little voice pop up next to me saying, "Actually my mom makes smoke sometimes in the kitchen when she's cooking". (Look, our smoke alarms are super sensitive and also there is no ventilation in our kitchen.) This kid. Can't take her anywhere.
Anyway, I am SO excited about this week's menu!! Let's discuss:
You guys know how much I love stuff on toast, and these ricotta toasts with pickled corn and heirloom tomatoes are some of my favorites. The flavors here are unreal. Make your pickled corn ahead of time so that you can throw the toasts together on a whim! These will double as a 4th of July appetizer…if you can bring yourself to share with your friends and family. Otherwise, you can eat them as a light lunch before heading out to a 4th barbecue.
Monday's hummus soup with heirloom tomato salsa could not be easier and will feel so refreshing after eating all the things on Sunday. The soup comes together in a blender and can be served cold or at room temperature. It's topped with a super simple tomato salsa that adds some sweet-tartness to the mix. Make sure you use really good tomatoes for this – they will make or break the dish.
Next up, stone fruit panzanella! This is a salad for people who don't like salad (ahem, me). Filled with hearty homemade croutons, loads of veggies, fresh fruit, and goat cheese it's enough to turn even the most ardent salad haters.
Going really easy with Wednesday's green spaghetti. The sauce for this comes together within minutes in a food processor while the pasta cooks. Couldn't be simpler!
Thursday's corn, jalapeno, and brie frittata is a great clean-out-the-fridge meal (throw whatever other veggies you want in there!), but whatever you do, the brie is non-negotiable. Trust. I'll be making this on Instagram Stories this week, so keep an eye out for it!
Since I'm having a moment with cherries right now, this week's treat are my favorite double cherry Greek yogurt scones. These feature dried and fresh cherries and are the best way to wake up in the morning.
Feel free to reach out with any questions! Happy eating!
SUNDAY
RICOTTA TOAST WITH PICKLED CORN AND HEIRLOOM TOMATOES
Prep Ahead Tip: Make the corn pickles ahead of time so they're ready to use when it's time to make the toasts.
Vegan Substitutions: Use a vegan ricotta.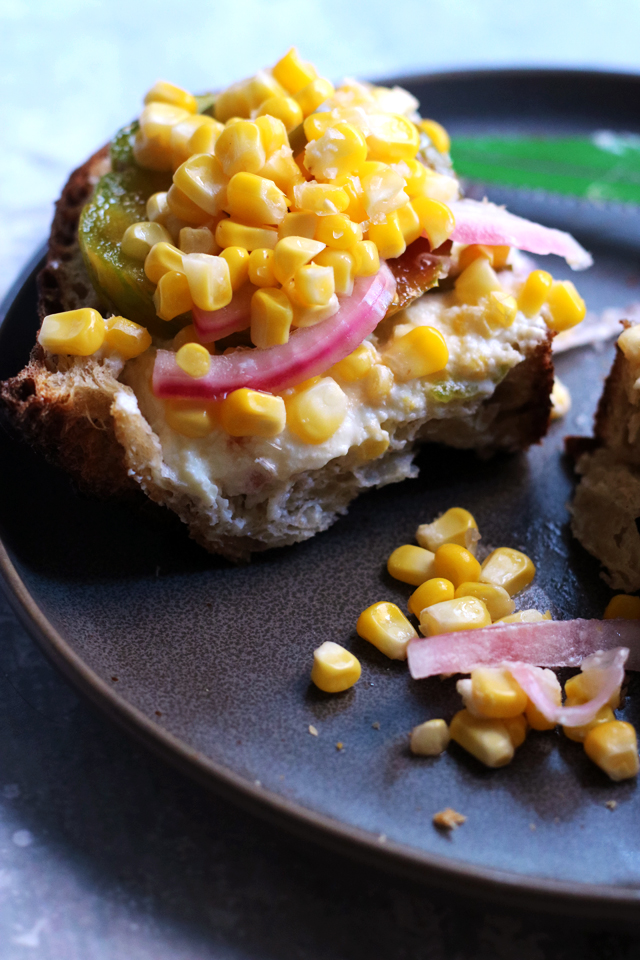 MONDAY
HUMMUS SOUP WITH HEIRLOOM TOMATO SALSA
Prep Ahead Tip: Recipe comes together quickly, no need to prep ahead.
Vegan Substitutions: Recipe is already vegan.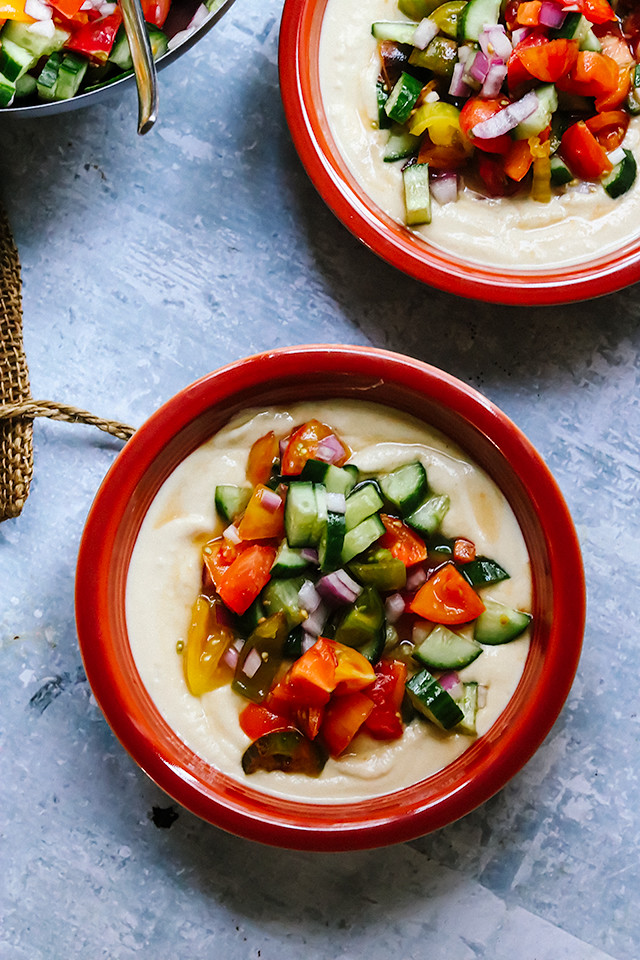 TUESDAY
Prep Ahead Tip: Roast the tomatoes and zucchini ahead of time.
Vegan Substitutions: Omit the goat cheese or use a vegan cheese alternative.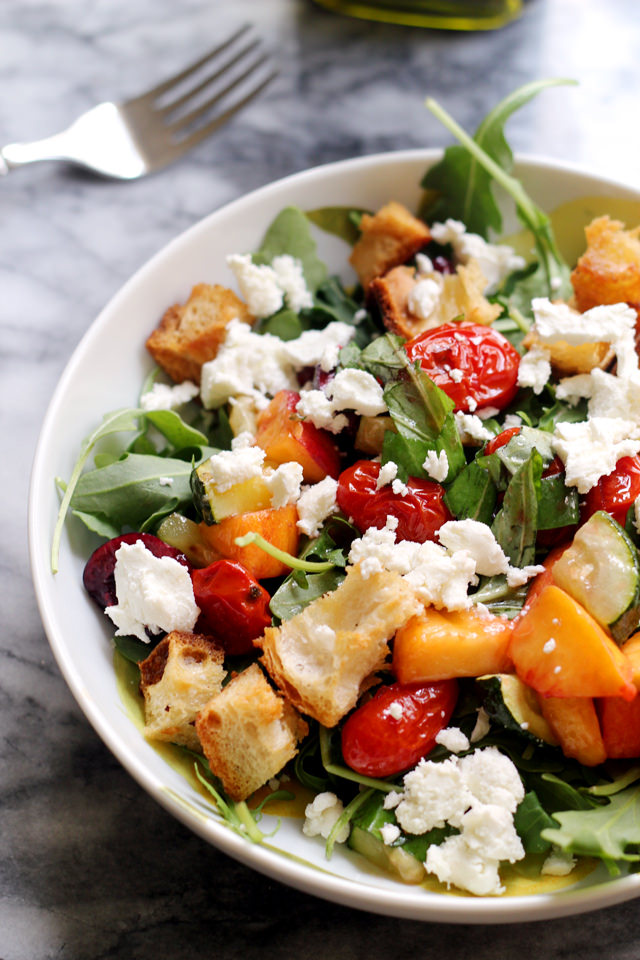 WEDNESDAY
Prep Ahead Tip: Recipe comes together quickly, no need to prep ahead.
Vegan Substitutions: Replace the feta and cream cheese with dairy-free alternatives.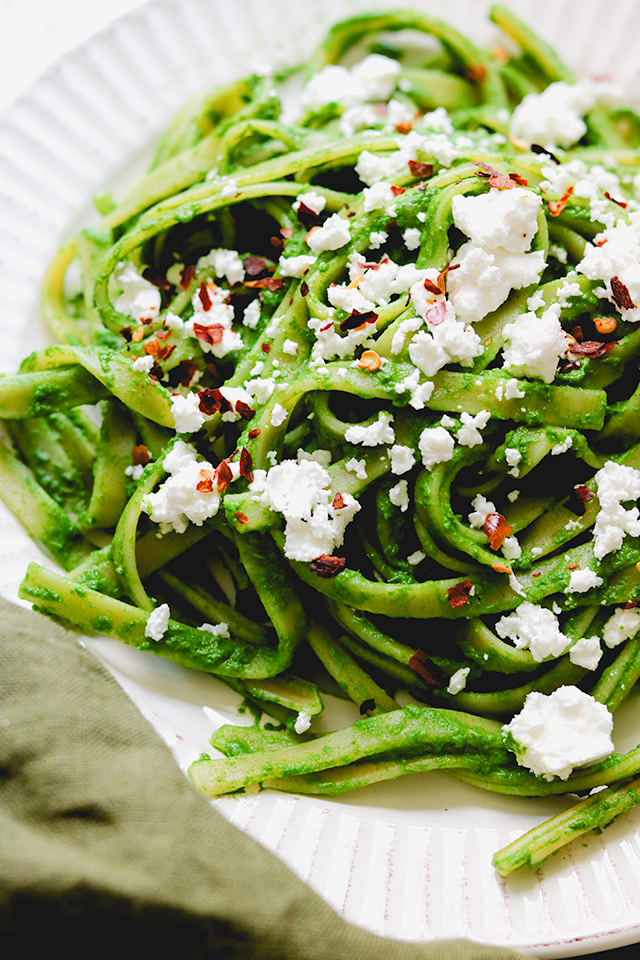 THURSDAY
CORN, JALAPENO, AND BRIE FRITATTA
Prep Ahead Tip: The entire frittata can be made ahead of time. Reheat before ready to eat.
Vegan Substitutions: It will be very difficult to make this vegan, as it relies heavily on eggs. If you have a favorite vegan frittata recipe, use that as the base and add the corn and jalapenos as mix-ins!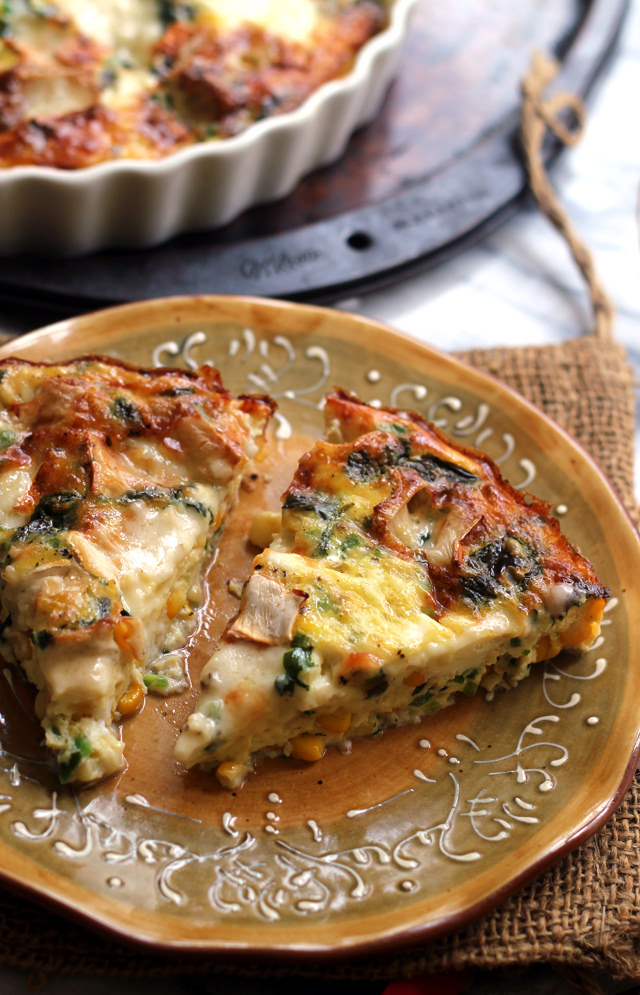 DESSERT
DOUBLE CHERRY GREEK YOGURT SCONES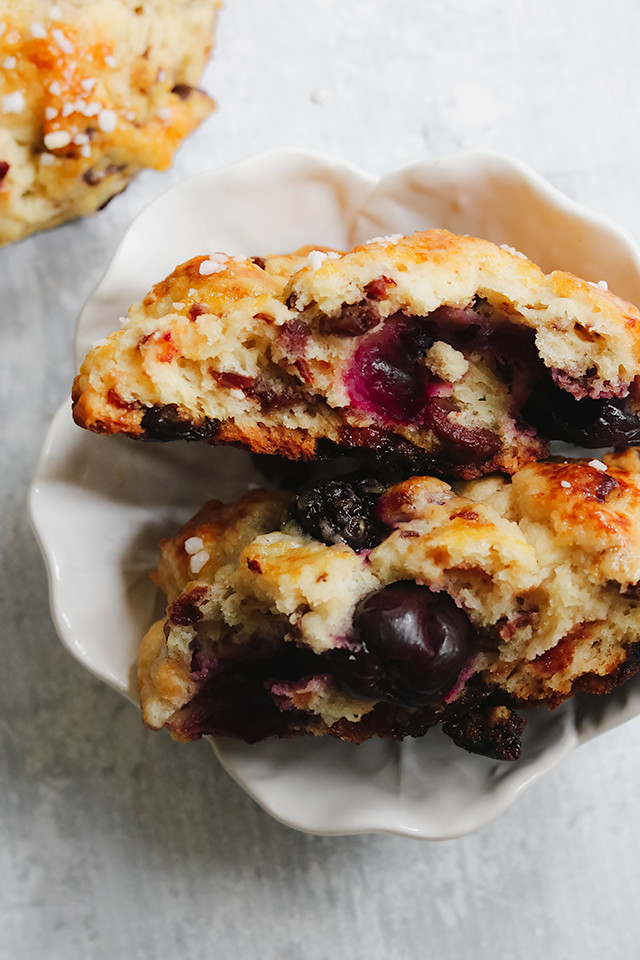 SHOPPING LIST
For a printable shopping list, click here.