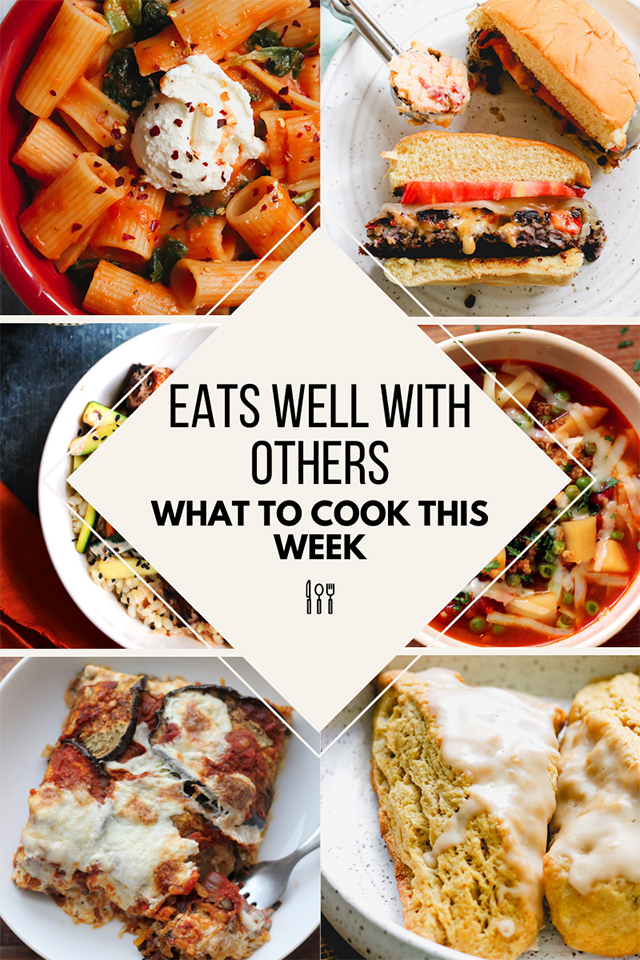 Keeping things short and sweet and heading right to the food – here's what we're cooking this week!
Starting off the week with a big pot of pasta pomarola. This is a super simple tomato sauce that will make a huge batch – make sure to store any leftovers in the freezer for future pasta nights.
Next up – pimento stuffed black bean burgers aka BEST VEGGIE BURGERS EVER. Kind of obsessed with these.
Korean tempeh bowls with sriracha mayo are an Eats Well With Others reader favorite! If you've never had tempeh before, THIS is the recipe that will get you to fall in love with it. Promise.
Health quinoa and vegetable stew is just simple, chock full of nutrition, and GOOD.
Finally, we're ending the week with a cheesy eggplant, mozzarella, and saffron rice bake. It has similar flavors to eggplant parm, but without any frying involved.
For dessert, we're making maple-glazed pumpkin scones!
Happy eating!
SUNDAY
Prep Ahead Tip: The sauce takes a while to cook but it makes a HUGE batch to make it on a slow weekend day and store leftovers in the freezer for future pasta meals!
Vegan Substitutions: Omit the optional ricotta topping.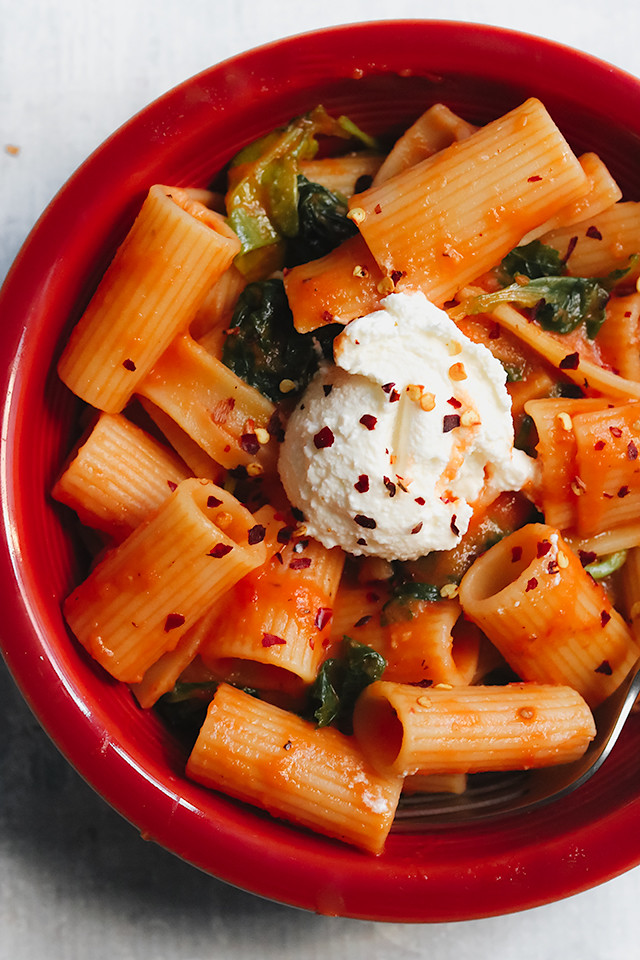 MONDAY
PIMENTO CHEESE STUFFED BLACK BEAN BURGERS
Prep Ahead Tip: Form the patties ahead of time and fry them off just before eating.
Vegan Substitutions: My burgers rely on eggs to hold them together. If you're vegan, use your favorite vegan black bean burger and stuff them with vegan cheese before cooking!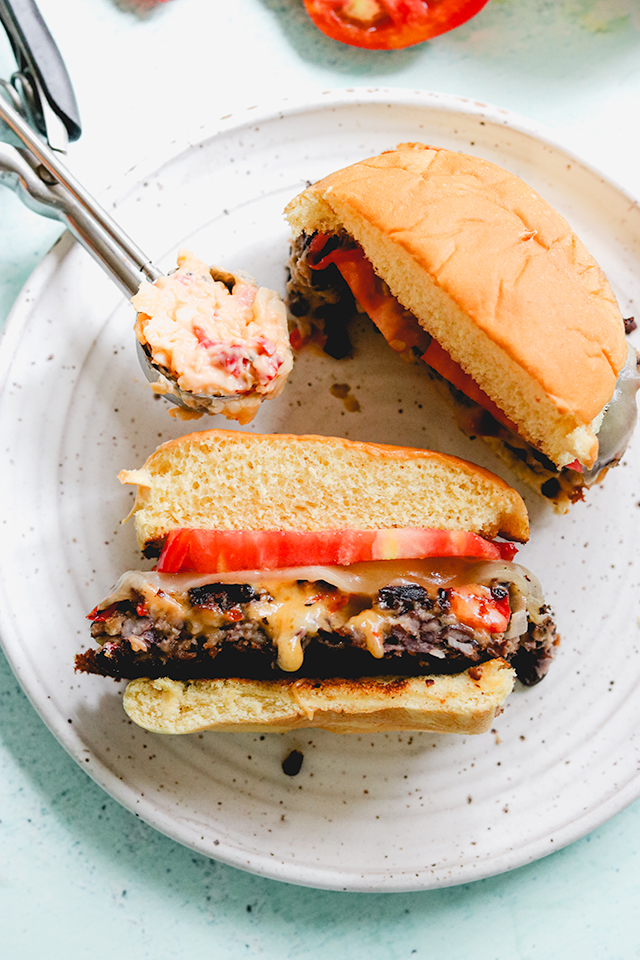 TUESDAY
KOREAN TEMPEH BOWLS WITH SRIRACHA MAYO
Prep Ahead Tip: Cook the brown rice and marinate the tempeh ahead of time.
Vegan Substitutions: Use vegan mayonnaise.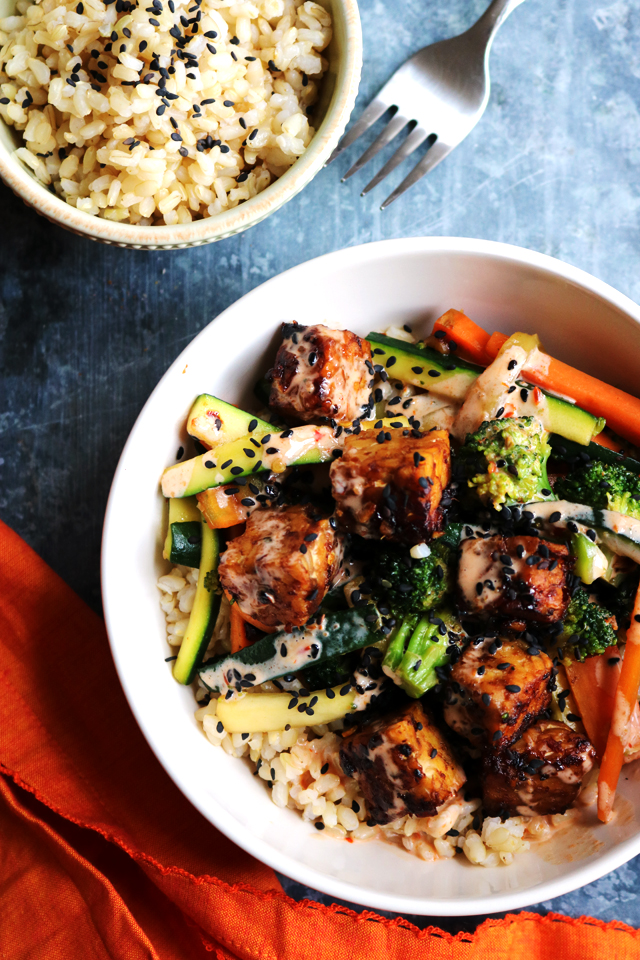 WEDNESDAY
HEALTHY QUINOA AND VEGETABLE STEW
Prep Ahead Tip: Recipe comes together quickly, no need to prep ahead.
Vegan Substitutions: Omit the monterey jack cheese or replace with a vegan substitute.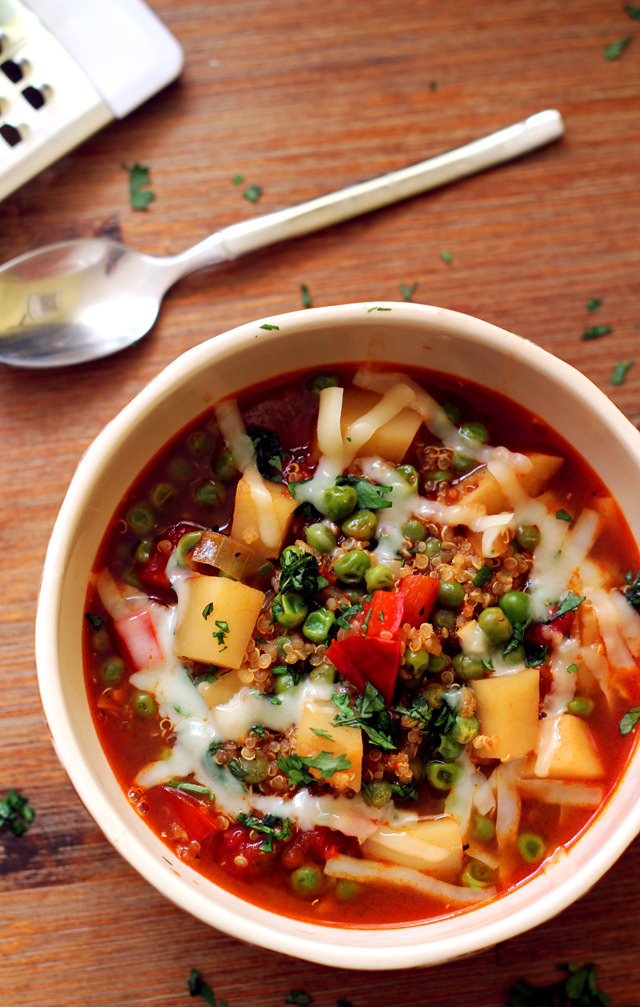 THURSDAY
EGGPLANT, MOZZARELLA, AND SAFFRON RICE BAKE
Prep Ahead Tip: The eggplant and saffron rice can be prepped ahead of time so that when it's time to eat, you just need to assemble and bake.
Vegan Substitutions: This relies heavily on cheese and will be difficult to veganize.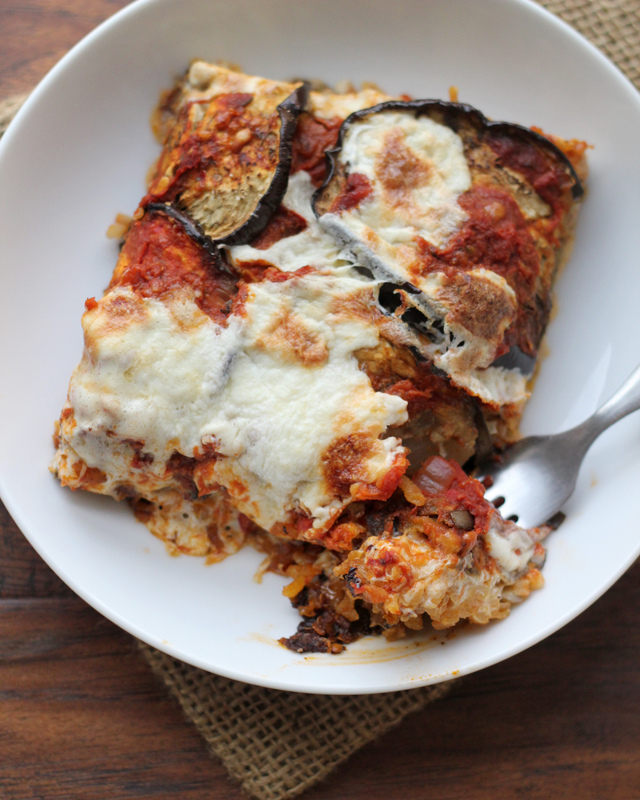 DESSERT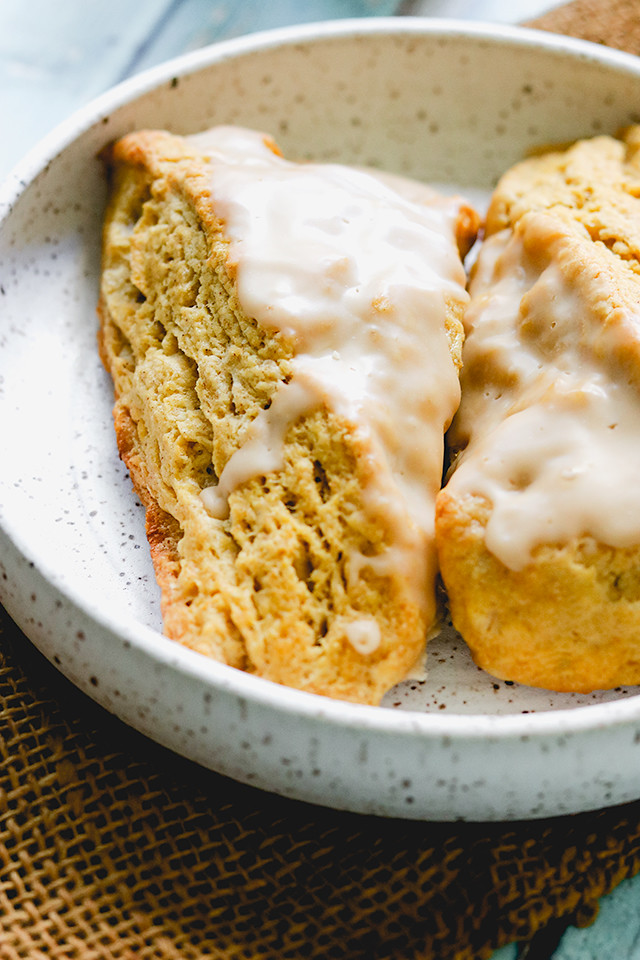 SHOPPING LIST
For a printable shopping list, click here.