DISCLOSURE: This a compensated sponsored post by Campbell's, but all opinions are 100% my own. Thank you for supporting the brands that make this site possible!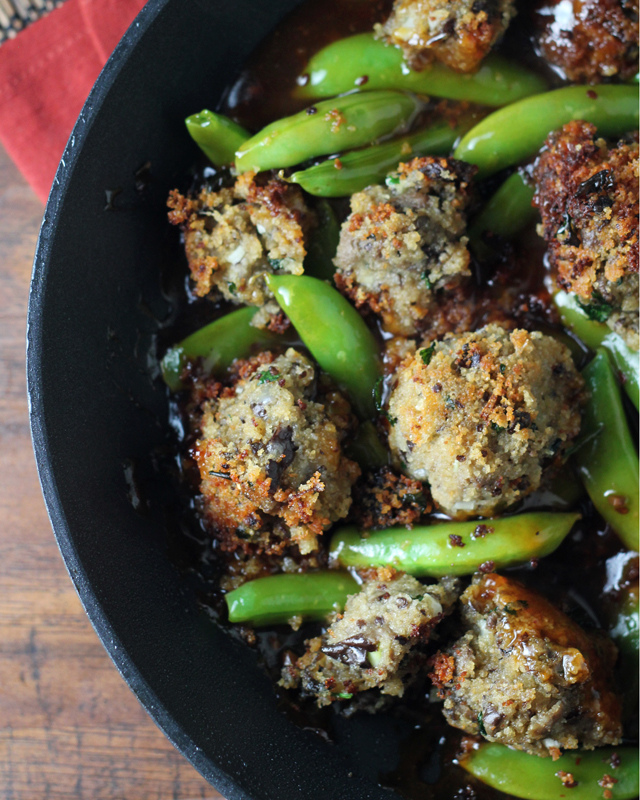 Truth: these past few weeks, I felt like I was a marathon training chicken running around with its head cut off.
Which, for those of you who don't speak "Joanne", really means that I would get distracted and leave lab later than I'd planned, which means I'd have less time than anticipated to cook something before heading to the gym, which means I'd finally come home in the wee hours of the night (okay, 8:45) to some sort of half cooked meal that I'd attempted to start earlier in the day but didn't have time to finish. Those of you who have kids are nodding sympathetically and the rest of you are like, "Giiiirrrllll you don't even HAVE kids AND you use run-on sentences with reckless abandon. Get yourself together."
Sigh. I'm trying!
But now I'm about to become a wedding planning chicken running around with its head cut off whose mother is already like "So! What's next?! What should we do?! What kind of dress do you want?! Have you picked a venue?! How many people are you going to have?!".
Yada yada yada.
Let's all just take a big collective step back and breathe, shall we?
And then let's pick up one of these Campbell's Skillet Sauces on our way home from the gym (because we still have to work out so that we can look stellar in a white dress at some point in the next year) and get dinner on the table in thirty minutes or less.  Mmmkay?
For this meal I chose to go the Toasted Sesame with Garlic and Ginger route because what is faster than a stir fry, right?
You know, other than a stir fry for which the sauce is already made for you. WIN.
And yes, I did overcomplicate mine just a tad bit with these eggplant "meatballs" but even they are really pretty fast. 10 minutes of eggplant boiling followed by stirring together all the ingredients and rolling them into little balls will take as much time as it will for you to cook up a pot of rice. So really, no time at all.  Weeknights – we totally got this.
One year ago…Acorn Squash Boats with Quinoa, Root Vegetable Tagine
Four years ago…Mexican Nacho Pizza
Eggplant "Meatballs" and Sugar Snap Peas in a Toasted Sesame Sauce
Vegetarian meatballs get an Asian twist when stir fried with sugar snap peas and a toasted sesame sauce with ginger and garlic.
Ingredients
For the eggplant meatballs
1 large eggplant, unpeeled
1 cup fresh breadcrumbs
¼ cup finely grated manchego
2 tbsp minced cilantro
1 garlic clove, grated
freshly ground black pepper
1 large egg, lightly beaten
olive oil, for frying
For the stir fry
½ lb sugar snap peas
Campbell's Toasted Sesame with Garlic and Ginger Skillet Sauce
Instructions
Cut the eggplant into 1-inch cubes. Bring a large pot of salted water to a boil. Boil the eggplant cubes for 10 minutes, pushing them down as necessary to ensure they remain immersed in the water. Drain. Allow to cool a bit.
Using a potato ricer or the back of a wooden spoon, squeeze out as much water as possible from the eggplant. Chop finely by hand.
In a large bowl, combine the eggplant, breadcrumbs, manchego, cilantro, garlic, and black pepper until well combined. Mix in the egg. Season to taste with salt and pepper.
Form the eggplant mixture into small balls that are about 1 inch in diameter.
Pour olive oil into a 10-inch skillet to a depth of about ½-inch. Turn the heat to medium. When the olive oil starts to shimmer, put one eggplant-ball in the pan. If it starts to sizzle immediately, then it is hot enough. If not, wait for the oil to get hotter. Fry the balls, turning gently with a spoon, for about 3 minutes. With a slotted spoon, transfer them to a paper towel-lined plate. Repeat until all the balls are cooked.
Clean out the skillet and then pour the toasted sesame sauce in it. Warm over medium heat. Add in the sugar snap peas and cook for 3-4 minutes, stirring frequently, until slightly tender but still crisp. Add in the eggplant meatballs and saute until coated in sauce and warmed through. Serve over rice.
Notes
Eggplant meatballs adapted from
My Calabria
via
Big Flavors From a Tiny Kitchen
Nutrition Information
Serving size:
¼ of recipe

This post brought to you by Campbell's Dinner Sauces. Weekend-worthy dinners with only weekday-level effort needed! Learn more at http://www.campbellsauces.com/.