S'mores season doesn't have to end just because summer does! Keep the spirit alive with this decadent death-by-chocolate s'mores cheesecake.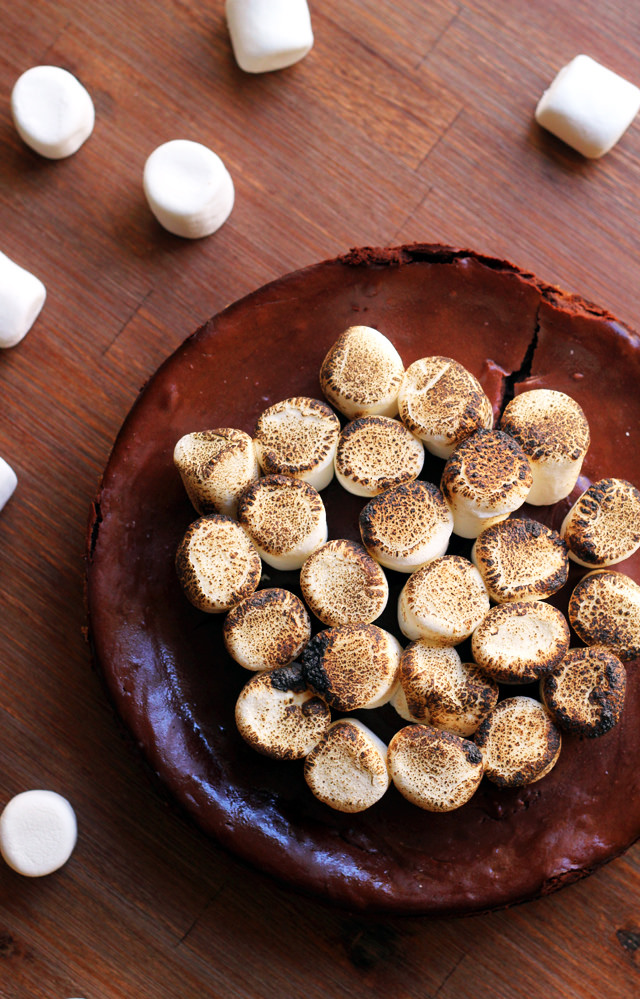 I could write an epic poem about this cheesecake.
I mean, I don't remember a single ounce of anything about dactylic hexameter that I learned in high school AP literature, so obviously that's out of the question.
But my version of The Odyssey would have given Homer a run for his money. Mark my words.
You, on the other hand, should probably be very thankful that I have the medium term memory of a goldfish.
Also, maybe a little afraid because I'm going to be a doctor someday and your life might be in my hands.
On the bright side, I can recite EVERY SINGLE BACKSTREET BOYS LYRIC forwards and backwards. So at least you'll have a good(/not good) soundtrack on your way out.
It's all about the little things.
This cheesecake is not a little thing, but it's worth getting yourself in a tizzy about. I promise.
Picture this: graham cracker crust + oozy caramelly layer of hot fudge and mini marshmallows + decadent rich chocolate cheesecake + smoky burnt marshmallows.
It's weekend-necessary. And an order.
The someday doctor-who-can't-remember-what-the-brachial-plexus-is-but-still-feels-like-she-can-give-authoritative-food-consumption-advice kind.
Let's try saying that in dactylic pentameter ten times fast.
Annnnddd GO.
S'mores Cheesecake
S'mores season doesn't have to end just because summer does! Keep the spirit alive with this decadent death-by-chocolate s'mores cheesecake.
Yield:
1 10-inch cheesecake
Ingredients
For the crust
2 cups graham cracker crumbs
1 stick unsalted butter, melted
¼ cup sugar
1 tbsp cinnamon
For the cheesecake filling
24 oz reduced fat cream cheese
1 cup sugar
2 tbsp flour
¾ cup cocoa powder
4 eggs, room temperature
1 cup lowfat sour cream
½ tsp vanilla extract
1½ cups mini marshmallows
½ cup hot fudge sauce, warmed until pourable
large marshmallows, for topping
Instructions
For the crust, combine the graham cracker crumbs, butter, sugar, and cinnamon in a large bowl. Stir together until moistened thoroughly. Pour into a 10-inch springform pan and press into the pan so that it comes up about 1-inch on the sides. Let sit in the freezer while you prepare the filling.
Heat oven to 350F.
In the bowl of a stand mixer fitted with the paddle attachment, cream together the cream cheese, sugar, flour, and cocoa powder until combined, about 3-4 minutes.
Add in the the eggs one at a time, scraping down the sides after each addition.
Add in the sour cream and vanilla extract and beat on low until combined.
Remove the crust from the freezer and pour the mini marshmallows into it. Top with dollops of the hot fudge, spreading as evenly as possible. Pour the cheesecake filling over the marshmallows and hot fudge. Place the springform pan on top of a parchment or foil-lined baking sheet (in case of leakage!). Bake for 60 minutes.
Turn off the heat, leaving the cheesecake in the oven. Put a wooden spoon in the oven door so that it stays slightly ajar. Let sit for 60 minutes.
Refrigerate overnight or until chilled through.
Before serving, top with the large marshmallows and either use a blowtorch to char them or place under the broiler for a few minutes, but make sure you watch them carefully because they will burn quickly!
Love s'more flavored treats? Check out these!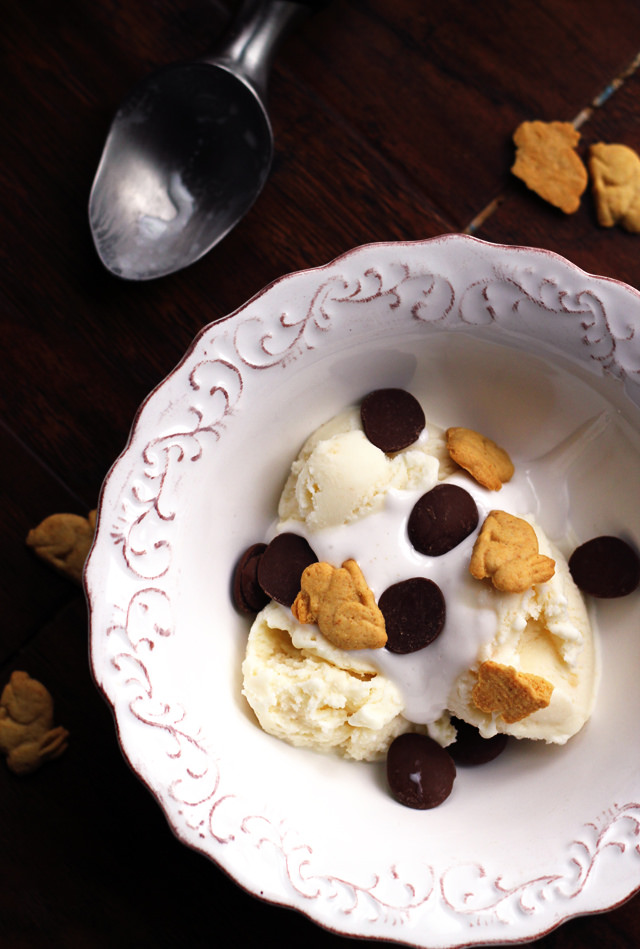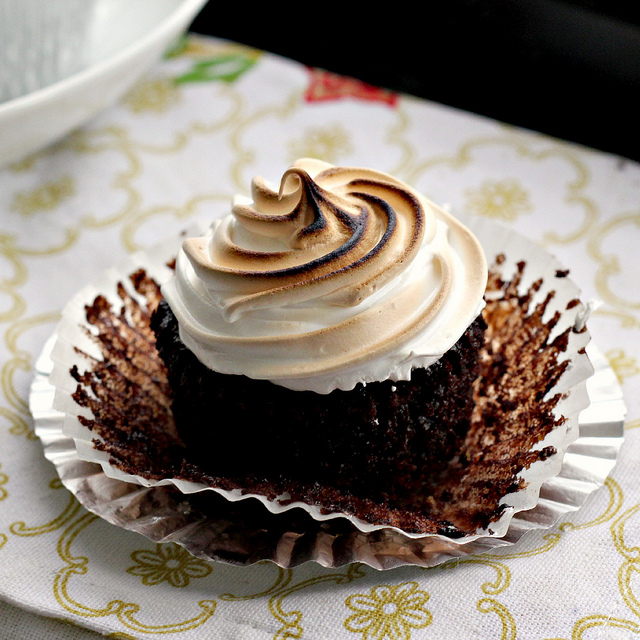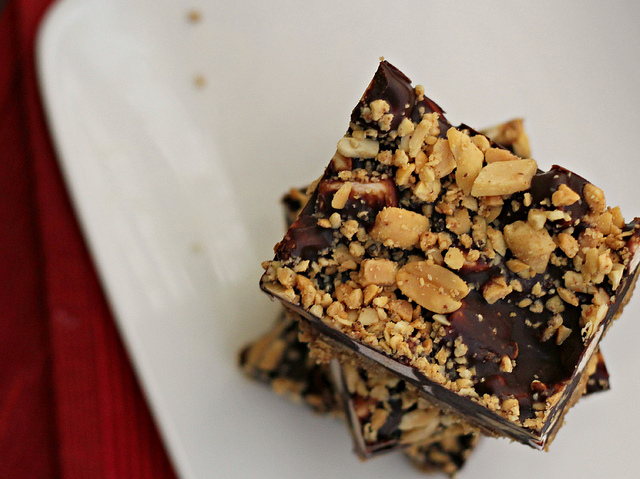 From Around the Web:
Giant S'mores Cookies from My Baking Addiction
No Bake S'mores Bars from Crazy For Crust
S'mores Whoopie Pies from Tracey's Culinary Adventures
S'mores Cheesecake Cake from Little Accidents in the Kitchen
S'mores Cinnamon Rolls from The Crepes of Wrath