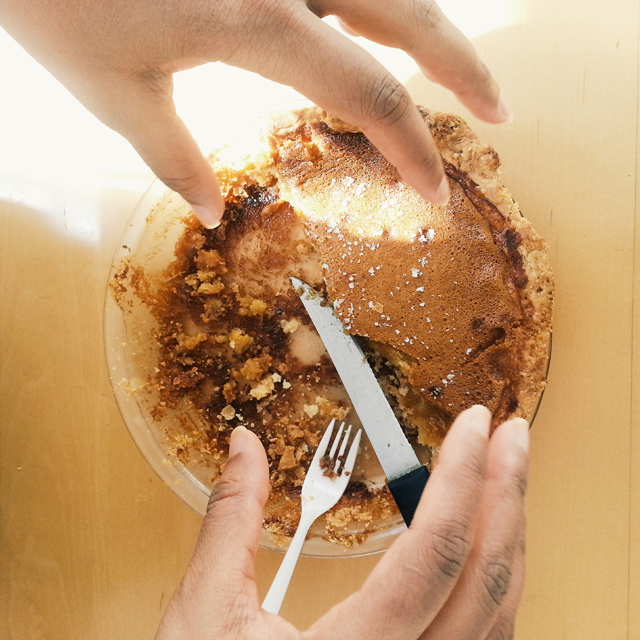 1. This is how we eat pie in lab. Forks? Who needs FORKS?!
2. I mean, isn't that what fingers were made for?
3. This is a salty honey pie by the way. Google it. It will blow your mind.
4. Today is The.Boy's birthday!!!! I'm making him approximately twelve cakes to celebrate. No biggie.
5. Mostly to make up for the fact that I had no idea what to get him this year. What do you get for the.boy who just orders everything he wants off Amazon whenever he wants it?! It's a dilemma.
6. Are you hungover from yesterday's festivities? ARE YOU?!
7. Tell the truth.
8. I saw more black-out drunk people on the street yesterday before 5:30PM than I remember ever seeing before. It was absurd! Worse than Santa-Con even. Some of those drunk girl shrieks can never be unheard.
9. Can we discuss television and how my life has been taken over by Olivia Pope? I refuse to tell you how many episodes of Scandal I've watched in the past 72 hours. It's obscene. And totally inefficient. But sooo good.
10. When we finish season 4, I'm probably going to cry. Just, FYI.