Crispy cornmeal-crusted fried okra makes for a fun grilled cheese filling in these comfort food sandwiches!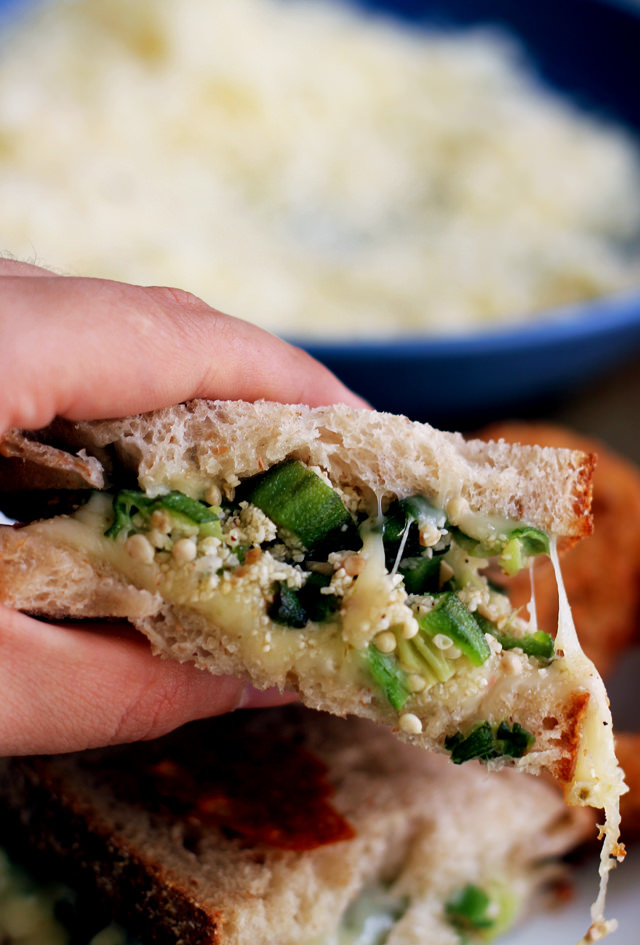 Those who can't do, teach.
And those who can't grill make grilled cheese.
I'm gonna argue that is total bumper sticker material.
And just SO TRUE.
Don't get me wrong, some people in Manhattan definitely have grills. Those with balconies or rooftops that aren't deathtraps in disguise.
Those people probably also have doormen and central air conditioning and paint on their walls that doesn't start peeling as soon as the humidity hits 80%.
We are not those people.
So until that happens I'll be making all the grilled cheese. And I'm totally okay with that.
In full disclosure, these were originally supposed to be fried green tomato grilled cheeses but finding actual green tomatoes in NYC is like finding a  rent-controlled apartment on the upper east side – it's just not happening. So after a few fruitless (<– I'll be here all day folks) farmer's market searches, I settled on okra.
And by "settled", I mean, I ate three of these for lunch one day and cried because there wasn't enough filling left for me to have three more.
I know there are certainly some okra skeptics out there, so let me set you at ease: this is not the weird slimy gooey stuff you were probably traumatized with at some time in your life. It's crispy and crunchy aaannnnnddddd then you cover it in double layers of melted cheese. A good thing. For sure.

Cornmeal-Crusted Fried Okra Grilled Cheese
Crispy cornmeal-crusted fried okra makes for a fun grilled cheese filling in these comfort food sandwiches!
Ingredients
6 tbsp canola oil
2 lb okra, trimmed and sliced into ½-inch pieces
kosher salt and freshly ground black pepper
½ cup fine yellow cornmeal
8 oz provolone or mozzarella
8-10 slices bread
Instructions
Heat 3 tbsp oil in a large nonstick skillet over medium-high heat. Add in the okra and stir to coat with the oil. Cover and cook for 10-12 minutes, or until the okra is bright green, stirring frequently.
Season with salt and black pepper. Sprinkle the cornmeal over the okra and add in the remaining oil. Cook, stirring frequently, until the okra is tender and coated in the crispy cornmeal. Season to taste with salt and black pepper.
Heat oven to 400F.
Sprinkle the cheese on 4 of the bread slices. Top with the okra, another layer of cheese, and a slice of bread. Bake for 10-15 minutes or until cheese is melted and bread is crispy.
More grilled cheese!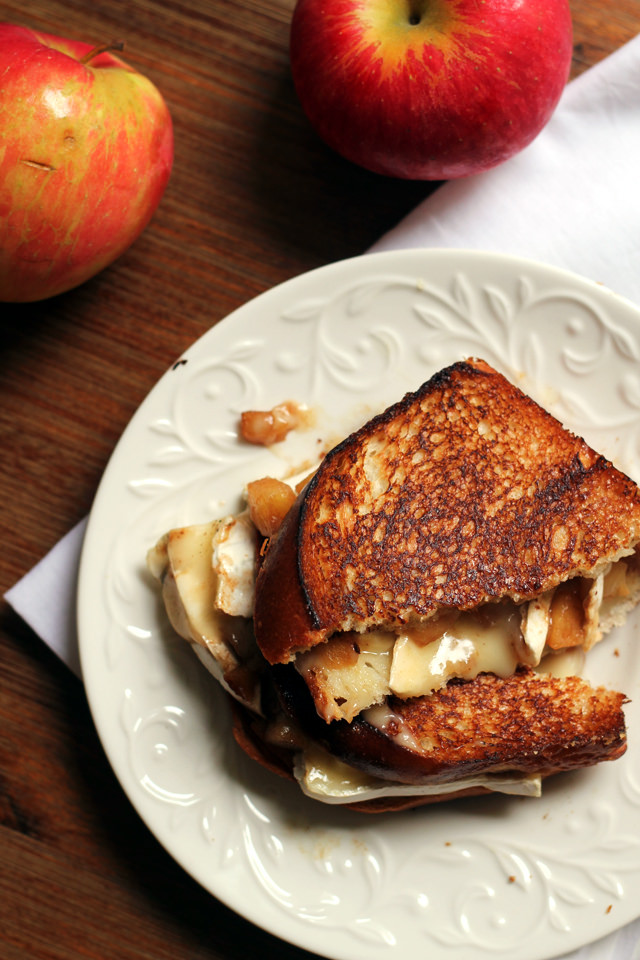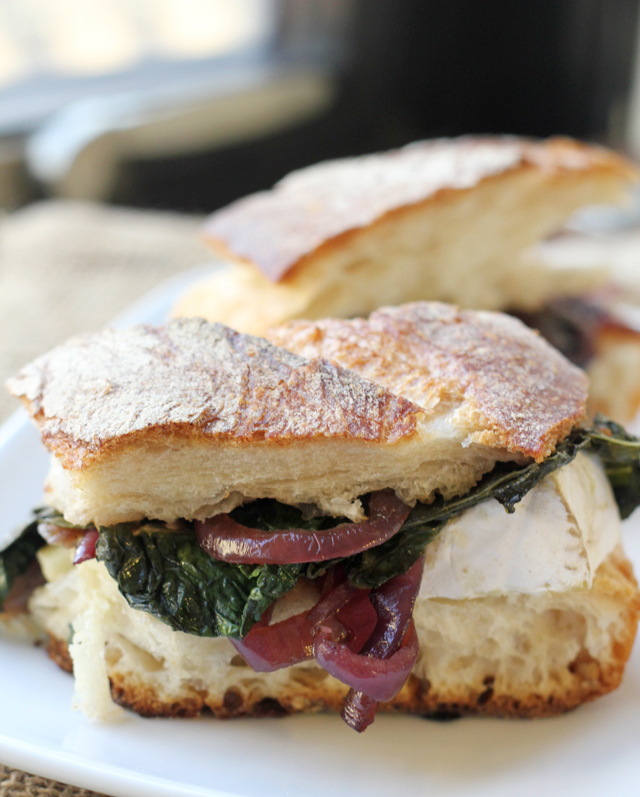 Kale, Caramelized Onion, and Brie Grilled Cheese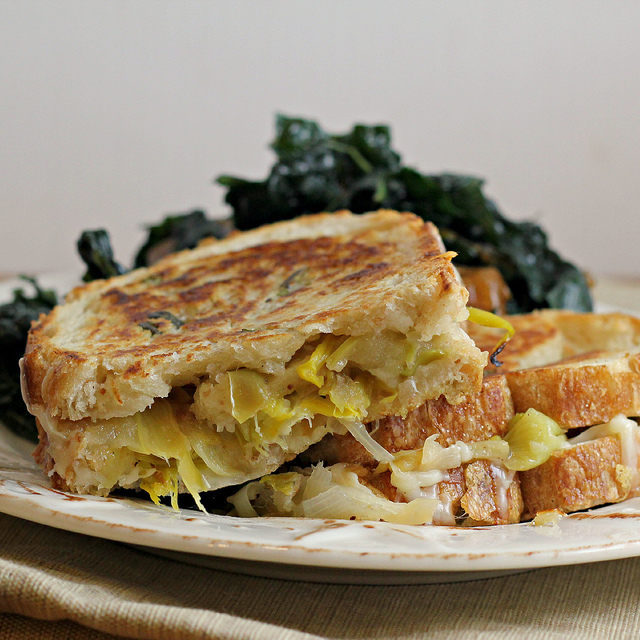 Apple, Leek, and Gruyere Grilled Cheese
From Around the Web:
Roasted Tomato Caprese Grilled Cheese from How Sweet Eats
Fried Burrata Caprese Sandwich with Balsamic Drizzle from Climbing Grier Mountain
Kimchi Grilled Cheese from Kitchen Konfidence
Jalapeno Popper Grilled Cheese from The Kitchen Is My Playground
Caramelized Pineapple Grilled Cheese with Honeyed Walnuts from An Edible Mosaic