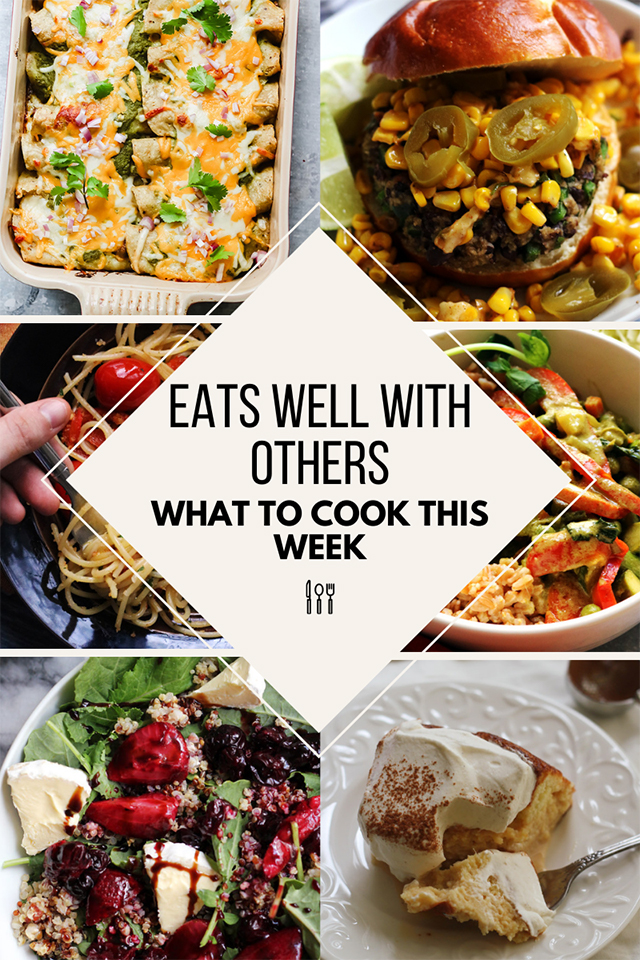 Hi friends, welcome to the new Eats Well With Others meal plans!! I hope you love them.
They have the same essence as my old meal plans (just good, delicious vegetarian meals made from real ingredients), come with a shopping list as well as prep ahead instructions and options for vegan substitutions. A bonus for me is that I can personally vouch for all of the recipes in each plan!! And I'm only including my FAVORITES – a win for all of us!!
Another feature I'm adding is that I'll be cooking one of the meal plan recipes each week on Instagram Stories so that you can see how it's really made in my kitchen. Tonight I'll be making the spring vegetable green curry around 6PM, but I'll save the videos to my highlights so they'll be easy to find for future reference.
Since Cinco de Mayo is this week, I filled this week's meal plan with some of my favorite Tex-Mex meals as well as some easy and delicious spring favorites. Here's what we're eating:
We'll kick off the week with salsa verde enchiladas – these probably take the most effort of all the recipes this week, which is why I scheduled them for the weekend. They also make a TON and it will feel so good to start the week with a pan of enchiladas in the fridge – trust me.
Next up are some of my favorite black bean burgers topped with the most delicious elote salsa.
Tuesday's spring vegetable Thai green curry is an easy stir fry-esque dish. It does call for making your own green curry paste, but if you're looking to cut corners (and time) you could always buy a jar – I like the Thai Kitchen brand.
Wednesday has us on the pasta train with a recipe for spaghetti paired with cherry tomatoes and sweet roasted red peppers. It's topped with a fried egg and the yolk becomes the sauce that ties it all together. If you're eating vegan or eggs aren't your thing, just add a glug of extra olive oil.
We're going with some healthy indulgence on Thursday with my roasted berry and brie kale salad. The roasted berries really brighten up the salad, and are great for using up any less than perfect fruit that's lurking in your fridge.
Finally, the week ends on a sweet note with my simple tres leches cake.
Happy eating!
SUNDAY
VEGETARIAN SALSA VERDE BEAN AND CHEESE ENCHILADAS
Prep Ahead Tip: The tomatillo salsa can be made ahead of time, just store in the fridge until ready to use. If making the borracho beans as a filling, then these can also be made ahead of time.
Vegan Substitutions: Omit the queso fresco. In this case, I would make the borracho beans as a filling because they have much more flavor than just beans from a can or plain home-cooked beans. Top with vegan cheddar or monterey jack cheese.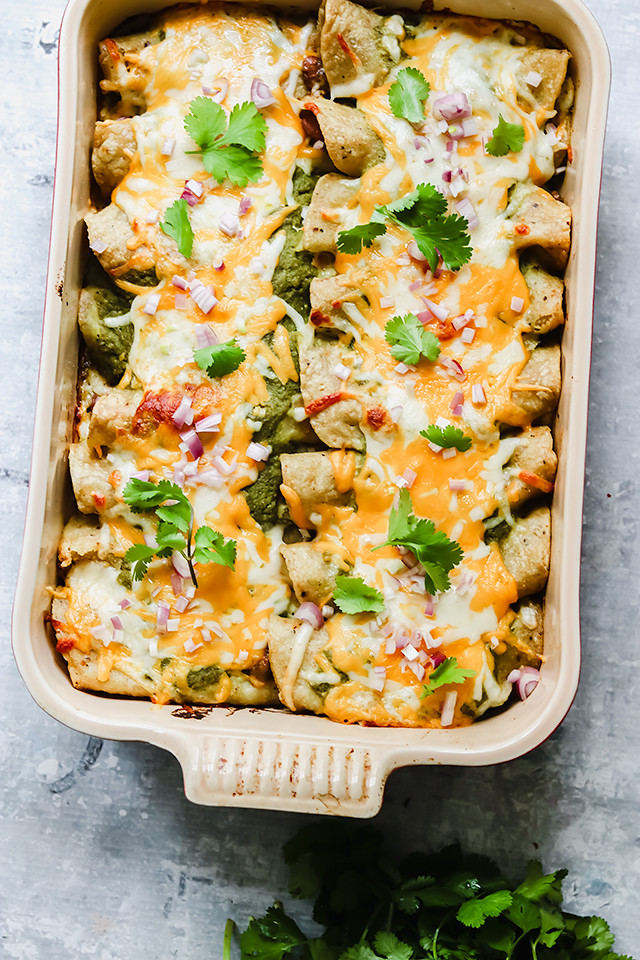 MONDAY
POBLANO BLACK BEAN VEGGIE BURGERS WITH ELOTE SALSA
Prep Ahead Tip: The veggie burgers can formed ahead of time and stored in the fridge until ready to cook.
Vegan Substitutions: Use flax eggs in place of the eggs to form the veggie burgers. Omit the elote salsa and top with your favorite sliced vegan cheese instead!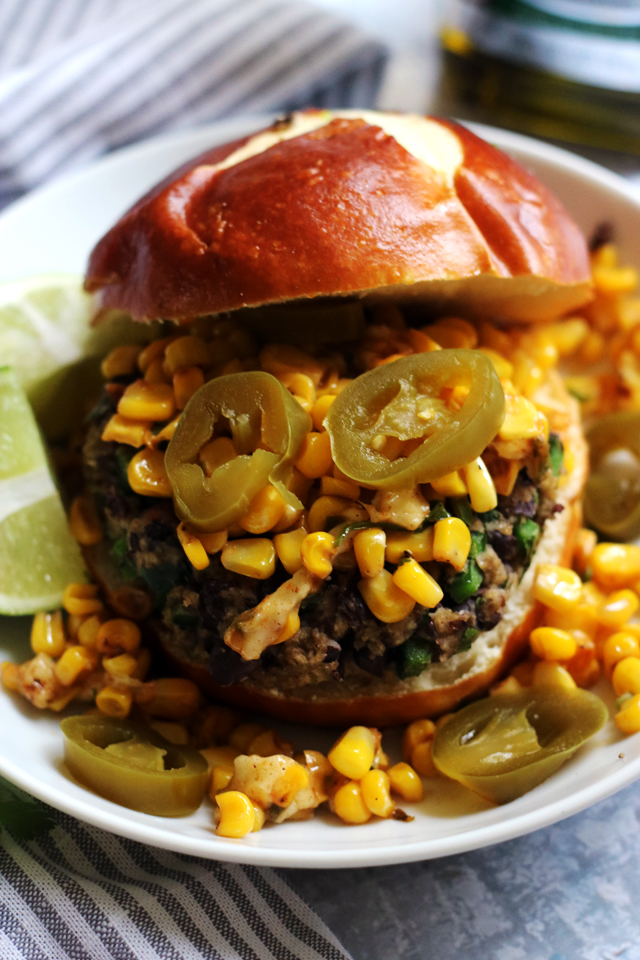 TUESDAY
SPRING VEGETABLE THAI GREEN CURRY
Prep Ahead Tip: Make the curry paste ahead of time and store in the fridge until ready to use. Chop your veggies ahead of time so that they are ready to go when it's time to cook!
Vegan Substitutions: Recipe is already vegan!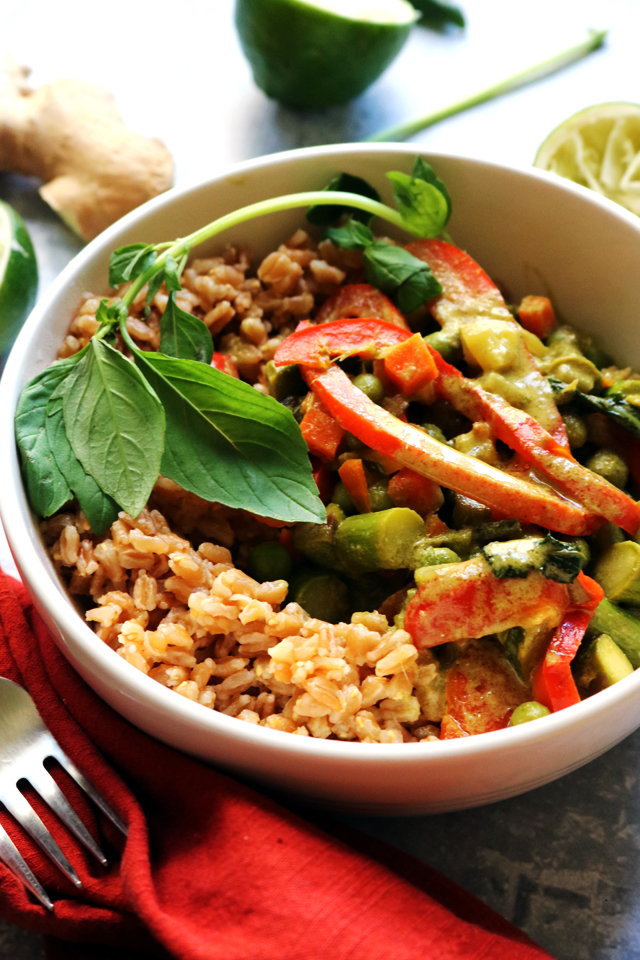 WEDNESDAY
SPAGHETTI WITH FRIED EGGS, CHERRY TOMATOES, AND ROASTED RED PEPPERS
Prep Ahead Tip: Use jars of roasted red peppers instead of roasting the peppers yourselves to save time. Otherwise, this recipe comes together quickly!
Vegan Substitutions: Omit the eggs to make this vegan and top with nutritional yeast in place of parmesan cheese.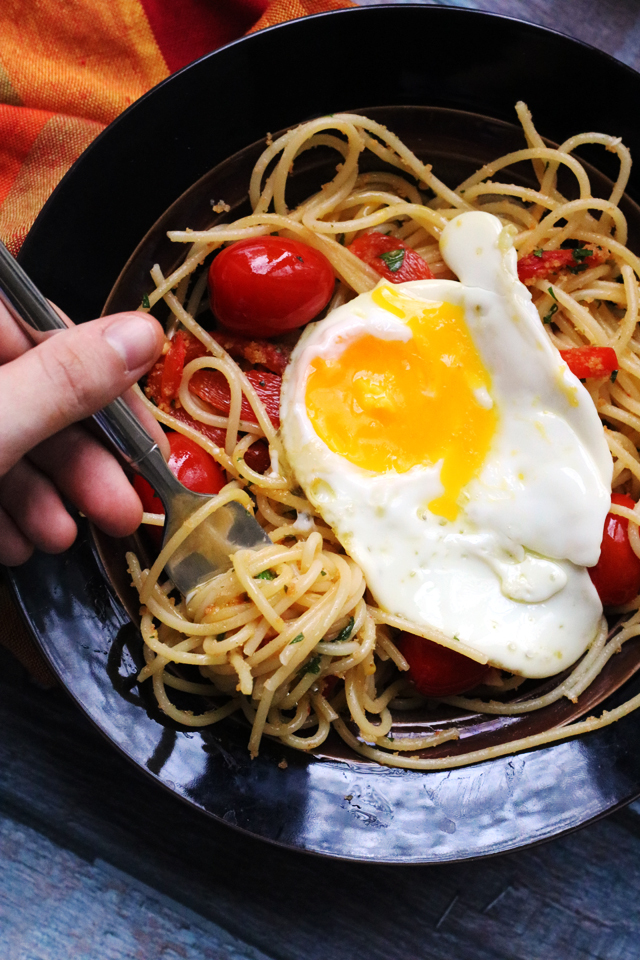 THURSDAY
ROASTED BERRY AND BRIE KALE SALAD
Prep Ahead Tip: The berries can be roasted and the quinoa can be cooked ahead of time.
Vegan Substitutions: Omit the brie to make this vegan.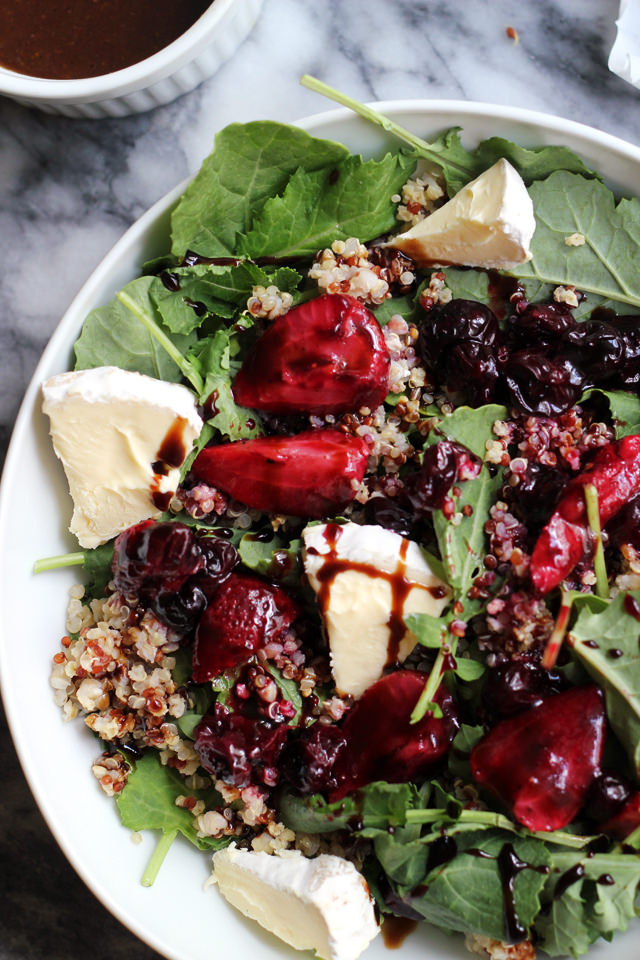 DESSERT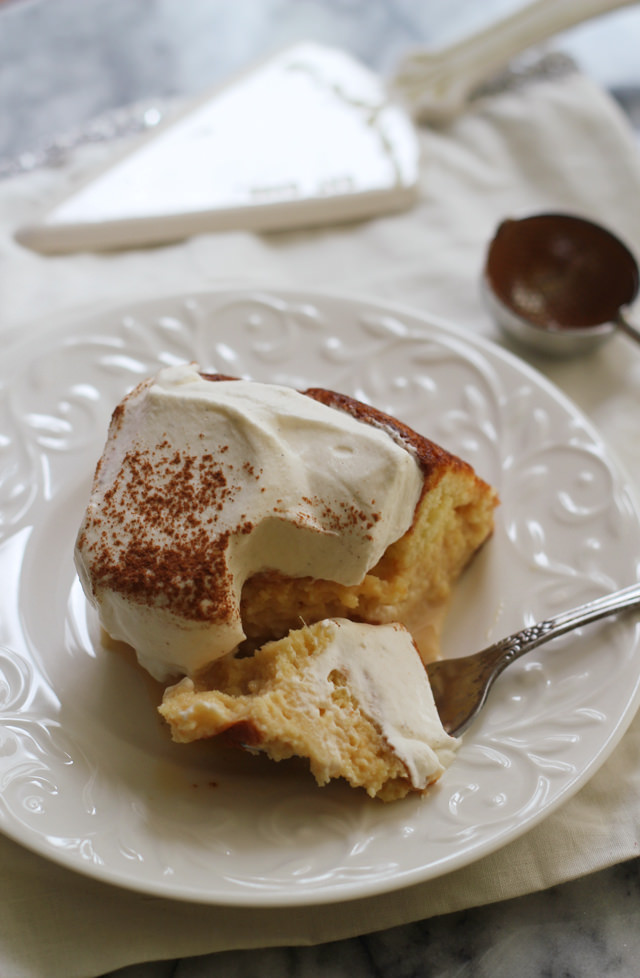 SHOPPING LIST
For a printable shopping list, click here.