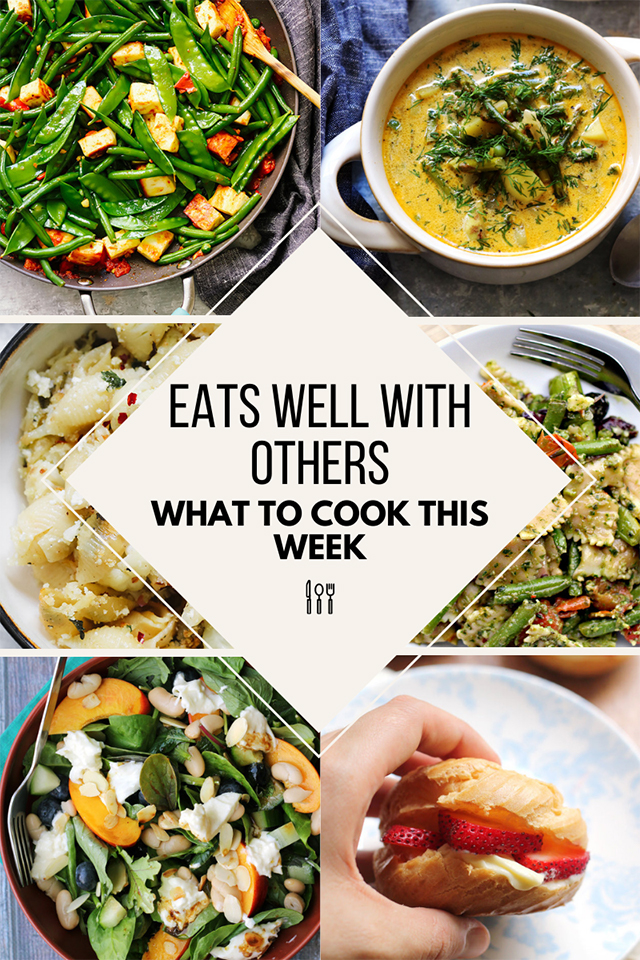 Hello hello and happy memorial day weekend!!
Of course we're having one of the rainiest and coldest weekends of the past few months. Womp womp. I've resigned myself to being inside for three days (also I've put a lot of white wine in the fridge), so I'm feeling moderately prepared. Hopefully the weather is behaving where you are because we have a few recipes in this week's meal plan that are perfect for some outdoor celebrations!
Here's what we're cooking this week:
A blueberry, nectarine, and burrata salad that is absolutely perfect for this time of year! The fruit adds such nice sweetness but there's also white beans, burrata, and almonds to make it a bit more hearty. It's dressed in my favorite (and super easy) maple balsamic vinaigrette – I recommend doubling this recipe and using it for side salads throughout the week!
Monday (especially if you're going to be rained in, ahem) is looking like it needs a big pan of mac and cheese. This week we're cooking a more sophisticated "adult" version that is filled with cauliflower, capers, and fresh herbs.
So excited for Tuesday and the fresh matar paneer that's on the menu! This is a healthier and more produce-heavy version of the classic Indian recipe and it's perfect for spring. I'll be cooking through this one on Instagram Stories, so keep an eye out for it there!
A little comfort food to get us through hump day in the form of asparagus and potato chowder. This is so richly flavored and hearty in the best way.
It wouldn't be a holiday weekend without a pesto pasta salad, so we're closing out the week with one. You can switch these around and move this to beginning of the week if you want to make it for a barbecue. This recipe is full of roasted veggies and relies on premade pesto to save time and energy (though you could totally make your own if you're so inclined!). I used mini raviolis for the pasta, but you could really use any tubular pastas, farfalle, or even tortellini.
For dessert we're flexing our pastry muscles and making strawberry shortcake cream puffs! These are the perfect bite sized spring treats – a pate a choux shell filled with homemade pastry cream and fresh strawberries. YUM.
Happy eating!
SUNDAY
BLUEBERRY, NECTARINE, AND BURRATA SALAD
Prep Ahead Tip: Recipe comes together quickly, no need to prep ahead.
Vegan Substitutions: Recipe the burrata with your favorite vegan cheese cubes or candied nuts.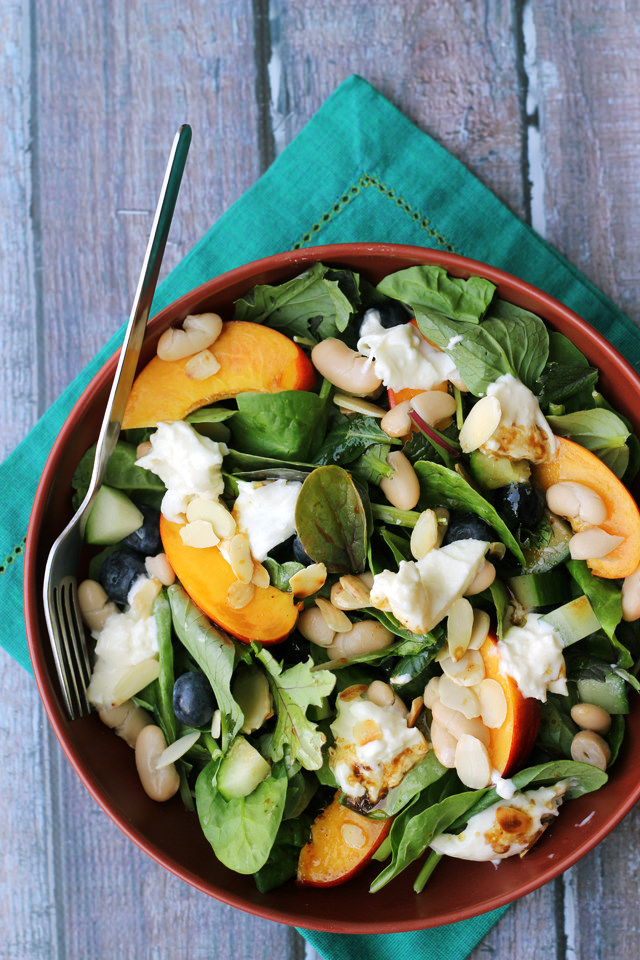 MONDAY
CRISPY CAULIFLOWER AND SHELLS MAC AND CHEESE
Prep Ahead Tip: This whole casserole can be made ahead and reheated when ready to eat.
Vegan Substitutions: This has a lot of cheese so will be difficult to veganize. Instead, I recommend keeping the concept of the dish but omitting the cheese and baking step and topping it with a crispy breadcrumb topping just before serving.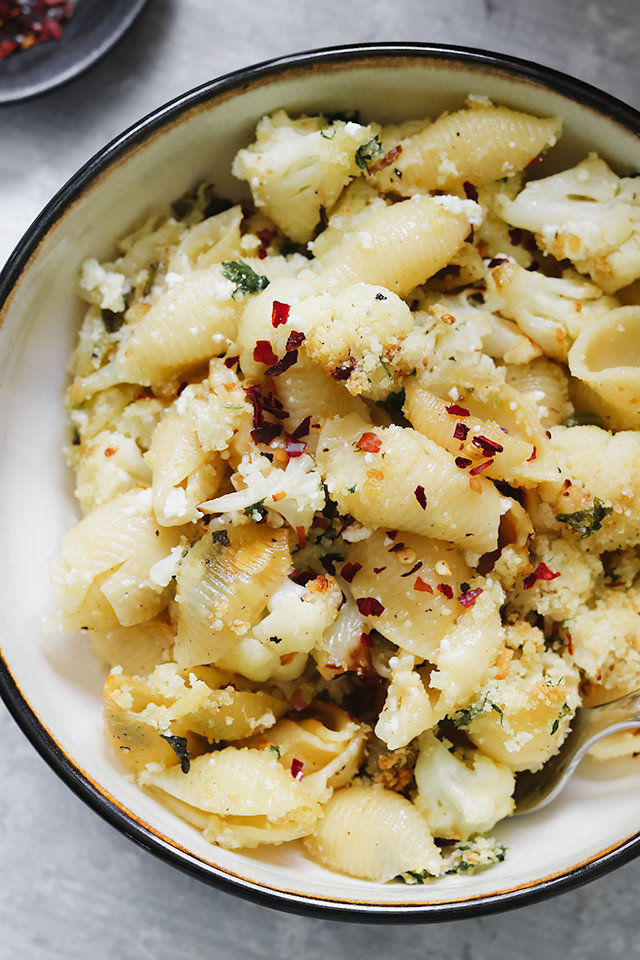 TUESDAY
Prep Ahead Tip: Recipe comes together quickly, no need to prep ahead.
Vegan Substitutions: Substitute tofu for the paneer cheese.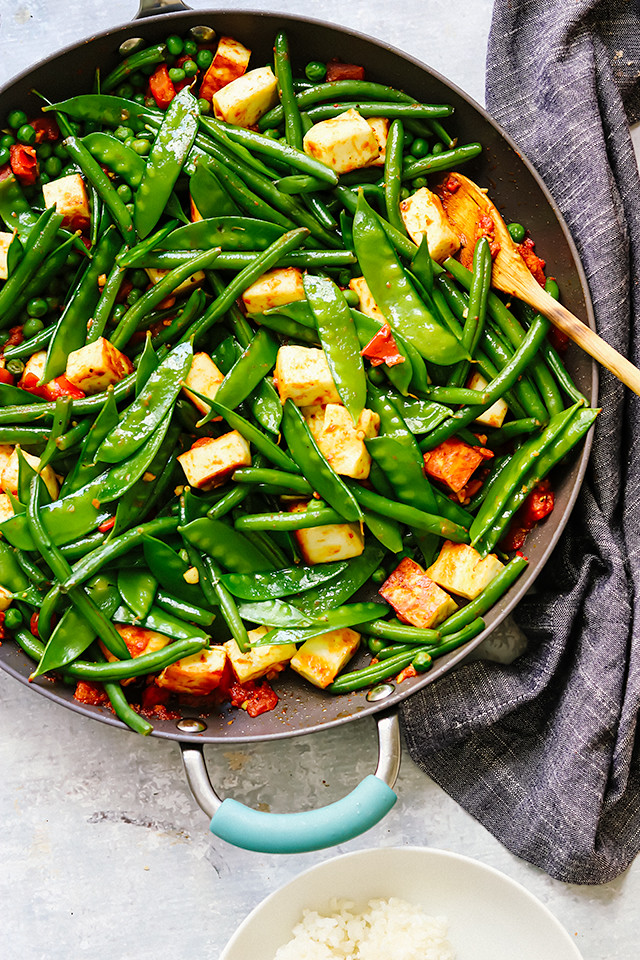 WEDNESDAY
SPRING ASPARAGUS AND POTATO CHOWDER
Prep Ahead Tip: Chop all of your veggies ahead of time to speed up the prep.
Vegan Substitutions: Use coconut milk in place of heavy cream to make this vegan.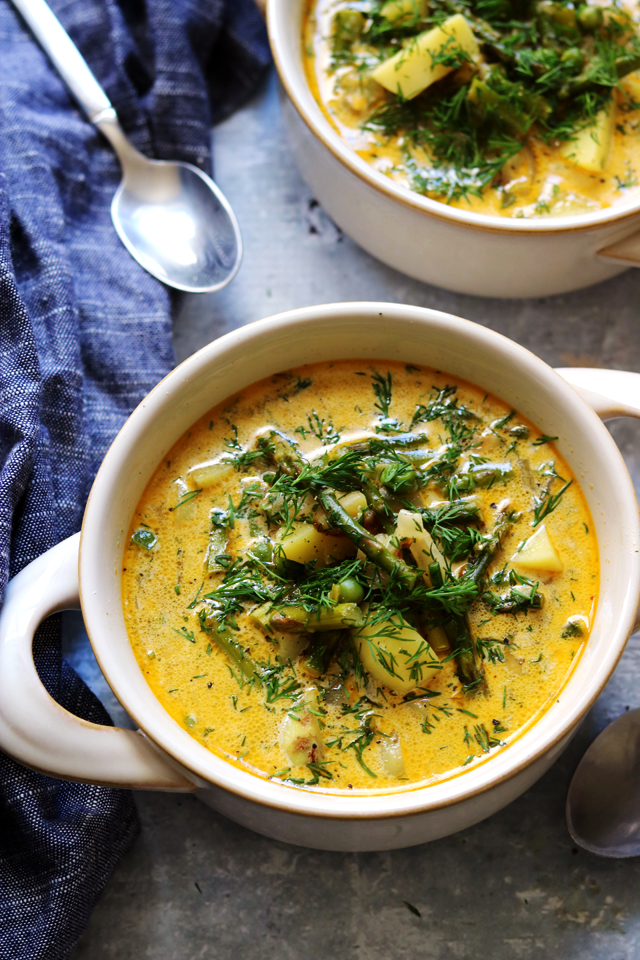 THURSDAY
Prep Ahead Tip: Roast the vegetables ahead of time.
Vegan Substitutions: Use vegan tortellini or ravioli if desired and omit the parmesan cheese.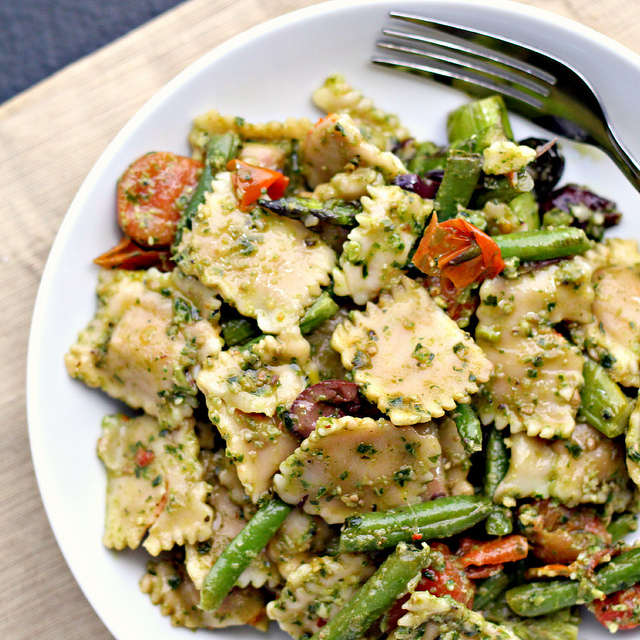 DESSERT
STRAWBERRY SHORTCAKE CREAM PUFFS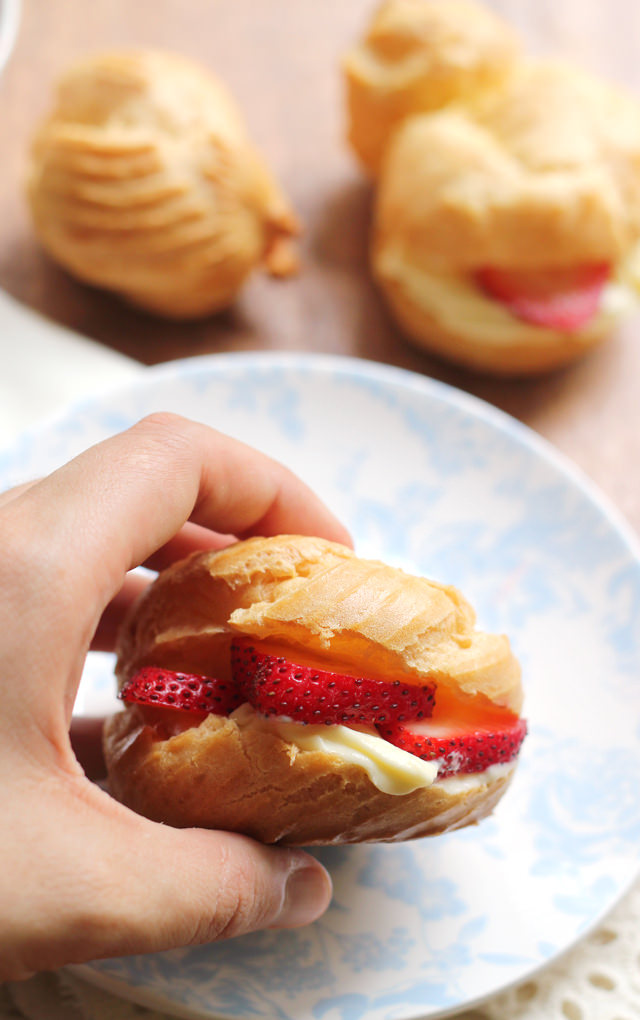 SHOPPING LIST
For a printable shopping list, click here.