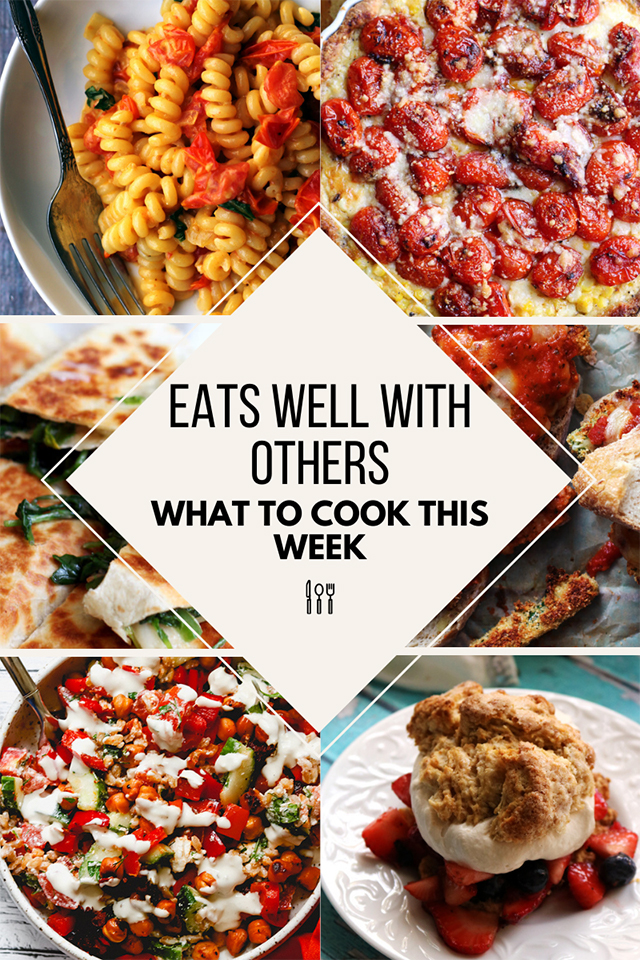 Yes yes yes!
School's out and it's the weekend and I AM HERE FOR IT. Of course Remy has a runny nose, so we're kicking things off really well.
This week's meal plan is full of summer favorites and I am so excited to share them with you! Here's what we're cooking this week:
Zucchini parmesan sandwiches – because why should eggplant have all the fun?! These pair breaded and baked zucchini spears with crusty bread, tomato sauce, and cheese. So so good.
Monday's all about the corn and cherry tomato quiche. This is one of my favorite summer meals ever. It is truly bursting with summer flavors. Remember to make your pie crust ahead of time, which will save you a lot of time on the day of baking.
Crispy chickpea and farro tabbouleh bowls are so fresh, so clean, and so delicious. Great for meal prep lunches, too!
Wednesday's greens, jalapeno, and brie quesadillas are truly the easiest. Saute up whatever hearty greens you fancy, add some jalapenos for spice, and fancy them up with lots of melty brie.
We're having one of my favorite indulgent meals on Thursday – pasta with slow-roasted tomato and cream sauce. It hits all the comfort food cravings, and then some.
For dessert, we're getting a head start on the 4th of July and making red, white, and blue brown sugar shortcakes. These feature a mix of summer berries, tender brown sugar shortcakes, and a fluffy scoop of homemade whipped cream.
Feel free to reach out if you have any questions. Happy eating!
SUNDAY
Prep Ahead Tip: Recipes comes together quickly, no need to prep ahead.
Vegan Substitutions: Use nutritional yeast in place of the parmesan cheese and unsweetened vegan milk in place of the eggs. Top with a dairy-free mozzarella.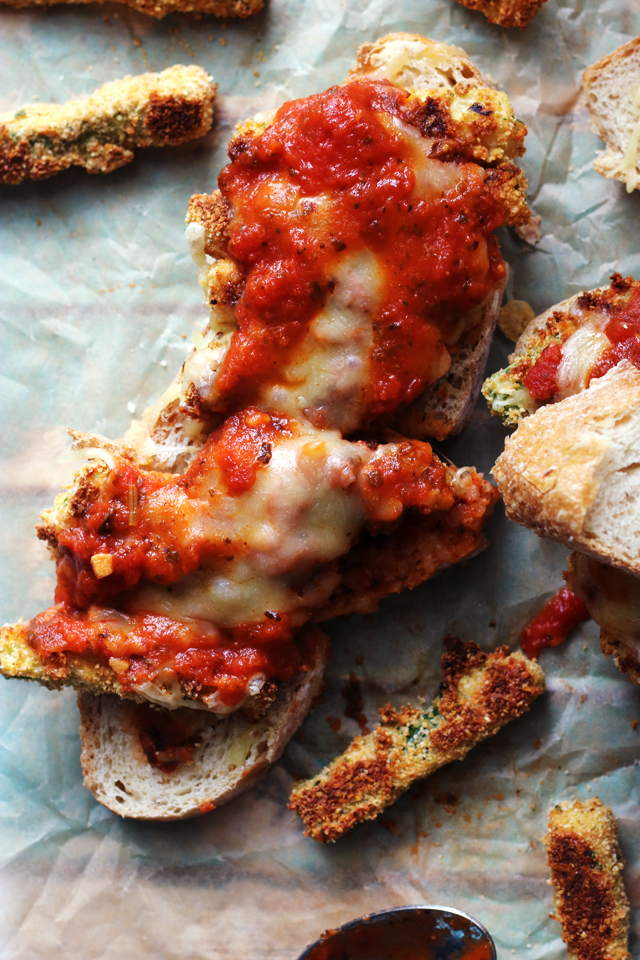 MONDAY
Prep Ahead Tip: Prep the tart dough ahead of time.
Vegan Substitutions: This relies on a lot of dairy/egg products so will be difficult to make vegan. You can instead use the filling as a pasta sauce or to top polenta for a different, but still tasty dish.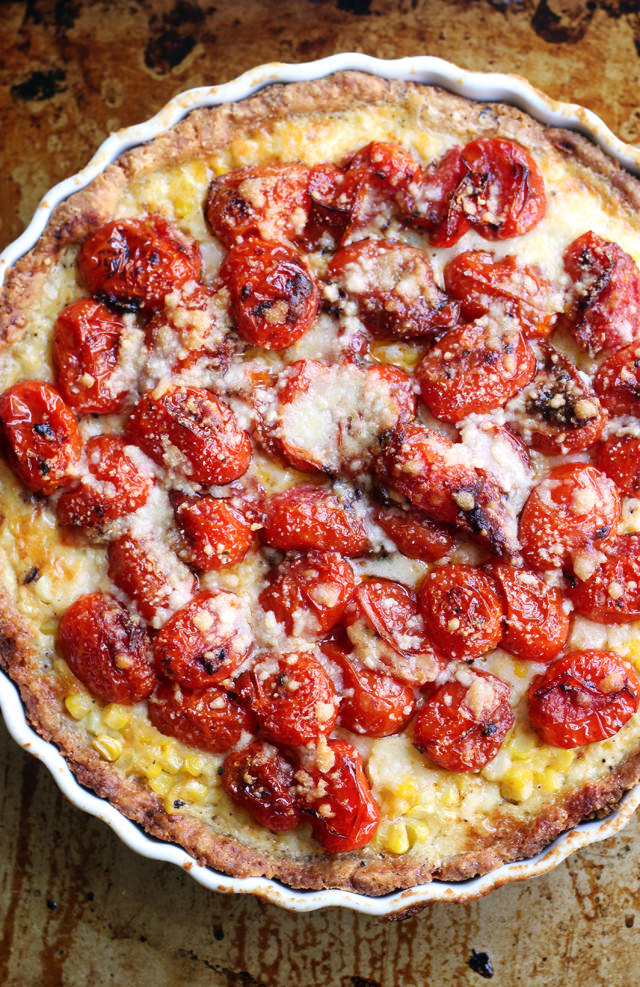 TUESDAY
CRISPY CHICKPEA AND FARRO TABBOULEH BOWLS
Prep Ahead Tip: The farro can be cooked ahead of time.
Vegan Substitutions: Omit the feta and replace the Greek yogurt in the dressing with a dairy-free yogurt.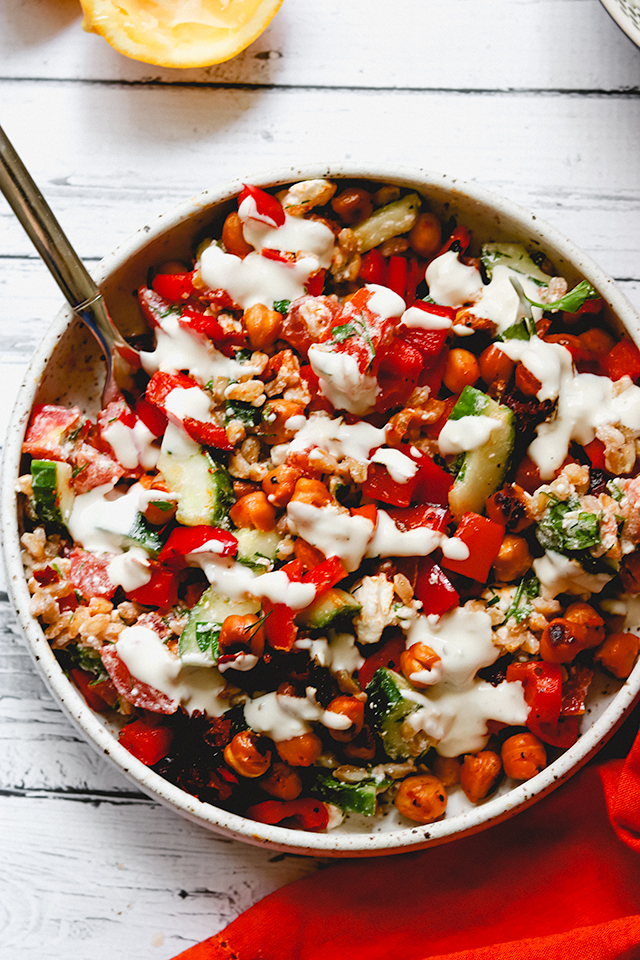 WEDNESDAY
GREENS, JALAPENO, AND BRIE QUESADILLAS
Prep Ahead Tip: Recipe comes together quickly, no need to prep ahead.
Vegan Substitutions: Replace the brie with dairy-free mozzarella or cheddar.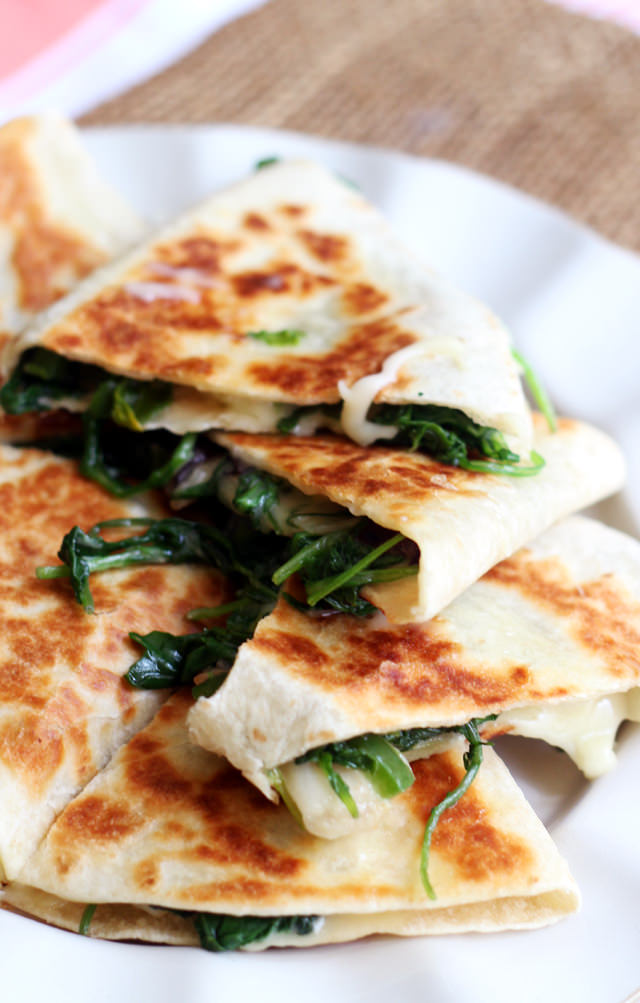 THURSDAY
PASTA WITH SLOW-ROASTED CHERRY TOMATOES AND CREAM
Prep Ahead Tip: Roast the cherry tomatoes ahead of time.
Vegan Substitutions: Replace the heavy cream with coconut milk and the parmesan cheese with nutritional yeast.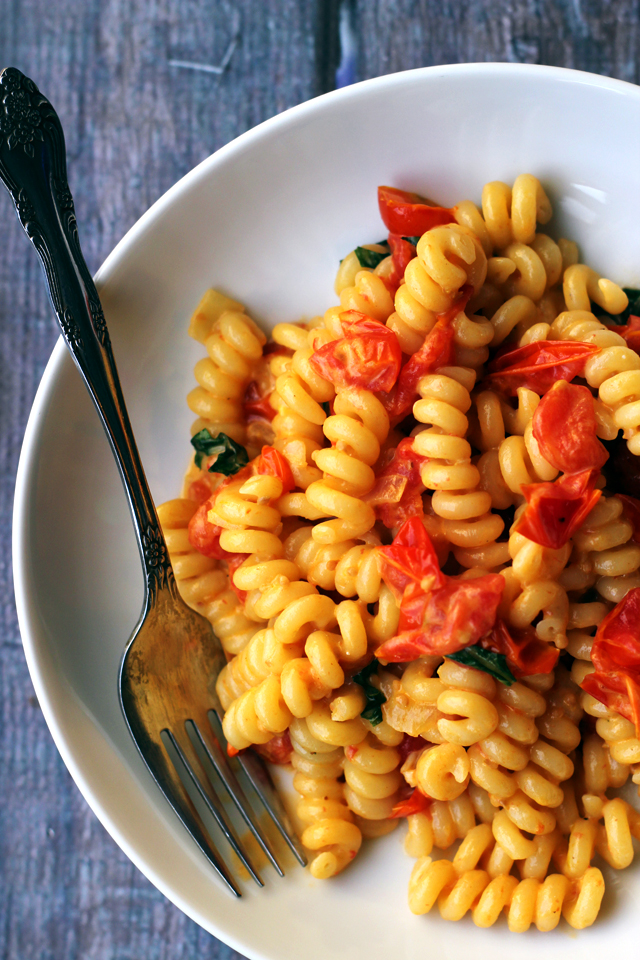 DESSERT
RED, WHITE, AND BLUE BROWN SUGAR BERRY SHORTCAKES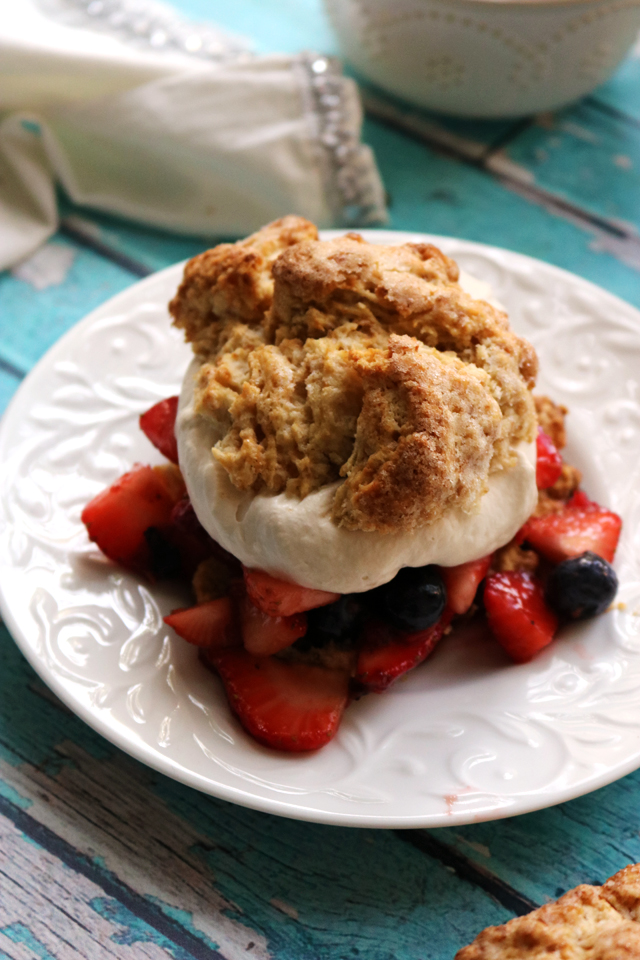 SHOPPING LIST
For a printable shopping list, click here.