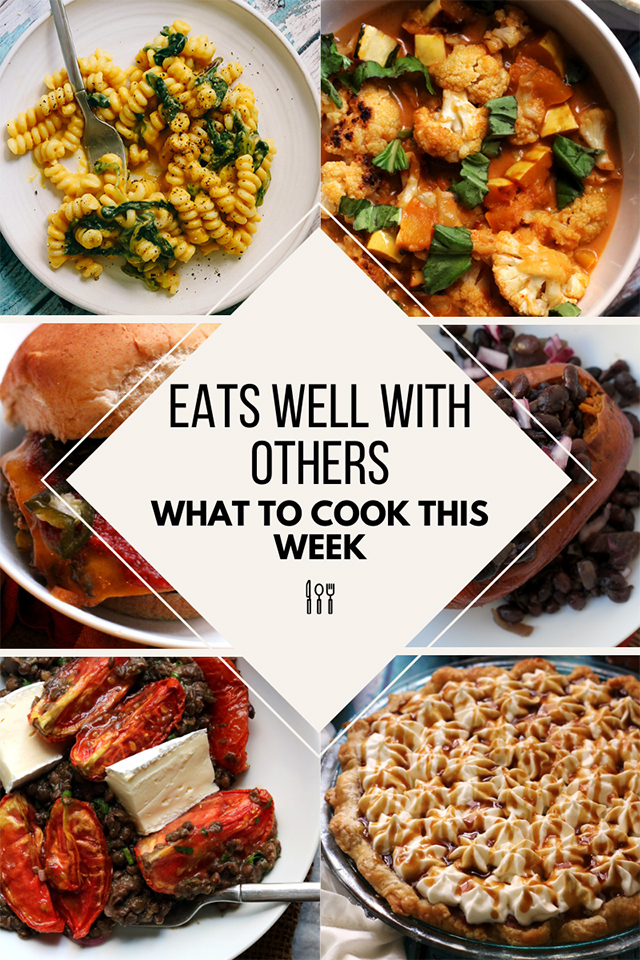 SOOOO many favorites this week, but also some changes!
I made the executive decision to omit the shopping list feature this week. It's a minor pain to create and I'm not even sure that anyone's using it? If you absolutely love it and download it/print it every week then please comment and I will consider adding it back. But like I said, if no one is using it then I'm not going to waste my time making it.
Onto the food! Here's what we're cooking:
Starting off the week with the best fall pasta served with baby greens and easy creamy butternut parmesan sauce. YES.
Next up – a lentil salad with caramelized tomatoes and brie. The only lentil salad I've ever gotten excited about.
On Tuesday we're making Thai red curry with roasted cauliflower and delicata squash. So many fall veggies packed in here!
Enchilada veggie burgers are coming in hot on Wednesday to make our middle of the week that much more fun.
Finally, we're ending the week with a slow cooker black bean ragout served on roasted sweet potatoes. Mega comfort food.
For dessert, we're making my favorite pumpkin pie with brown butter and caramel mixed into the pie filling. It's the best.
Happy eating!
SUNDAY
PASTA WITH CREAMY PARMESAN BUTTERNUT SQUASH SAUCE
Prep Ahead Tip: You will need pureed butternut squash for this recipe so either buy a can of it or prep it ahead of time.
Vegan Substitutions: Use coconut milk in place of the heavy cream and add nutritional yeast to taste in place of the parmesan cheese.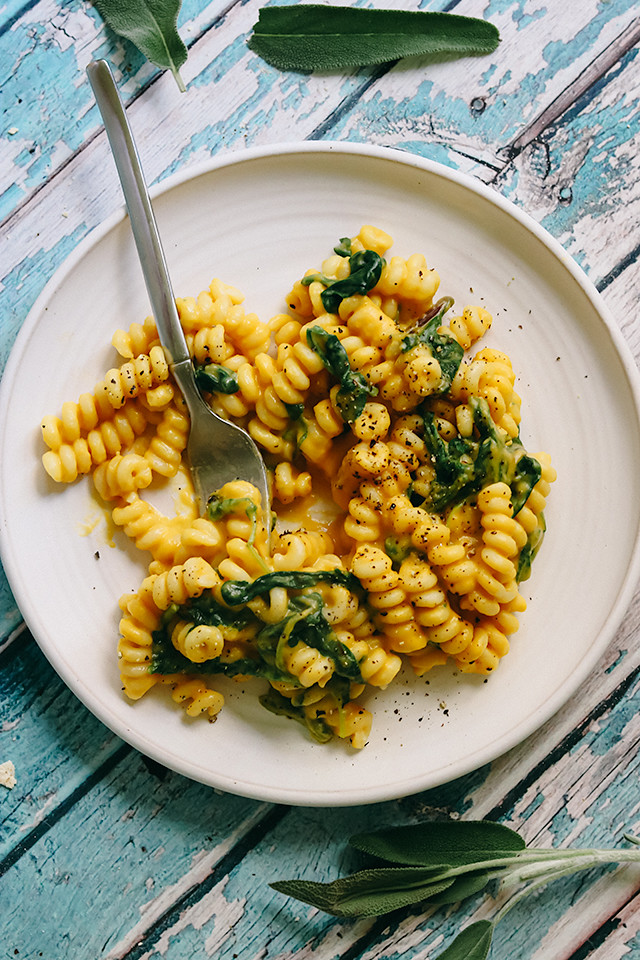 MONDAY
LENTIL SALAD WITH CARAMELIZED TOMATOES AND BRIE
Prep Ahead Tip: The tomatoes are roasted low and slow to get the maximal caramelized flavor, so these should definitely be prepped ahead of time.
Vegan Substitutions: Omit the brie or replace it with your favorite non-dairy cheese.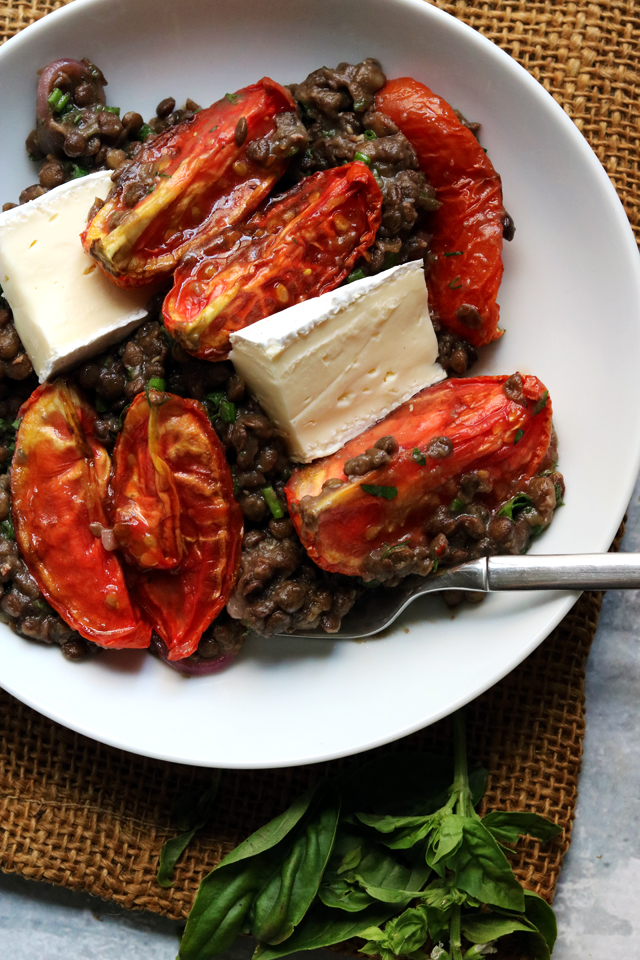 TUESDAY
THAI RED CURRY WITH ROASTED CAULIFLOWER AND DELICATA SQUASH
Prep Ahead Tip: Recipe comes together quickly, no need to prep ahead.
Vegan Substitutions: Recipe is already vegan.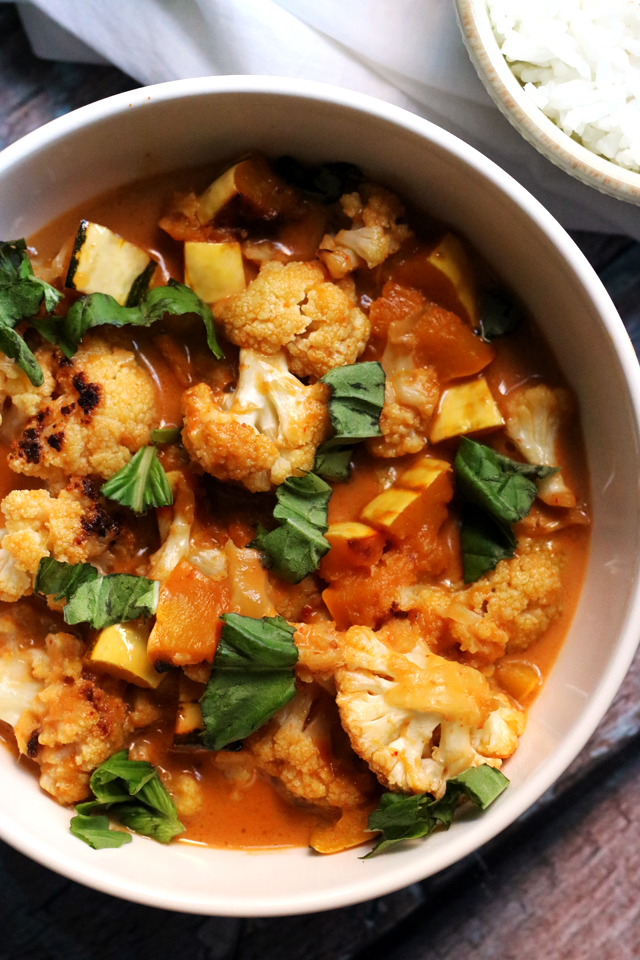 WEDNESDAY
Prep Ahead Tip: The veggie burgers need a rest in the fridge after forming them, so prep them ahead of time and cook them off when you're ready to eat.
Vegan Substitutions: Use dairy-free cheese slices to top the burgers.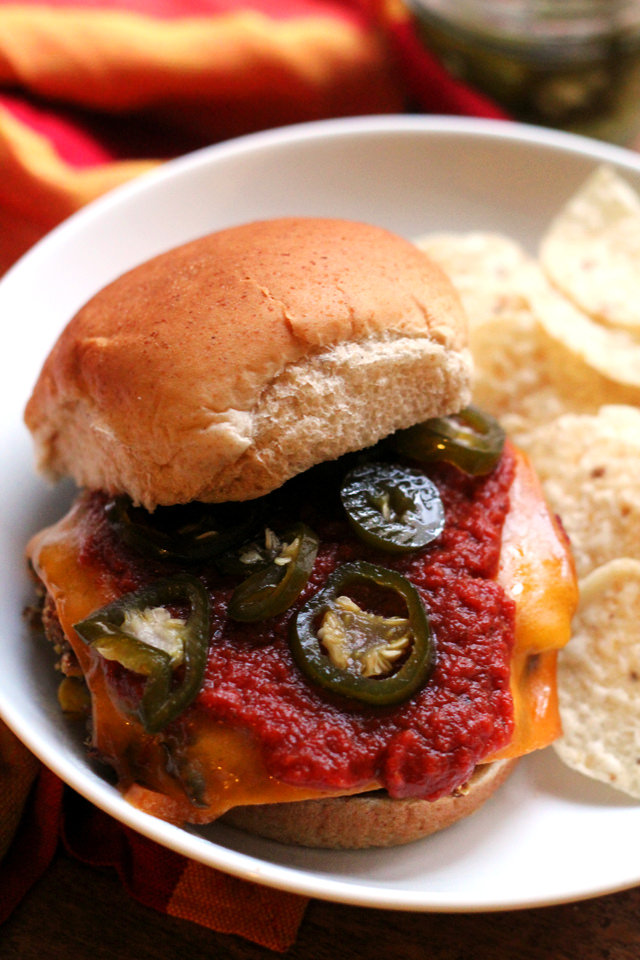 THURSDAY
SLOW COOKER BLACK BEAN RAGOUT ON ROASTED SWEET POTATOES
Prep Ahead Tip: Roast the sweet potatoes ahead of time.
Vegan Substitutions: Recipe is already vegan.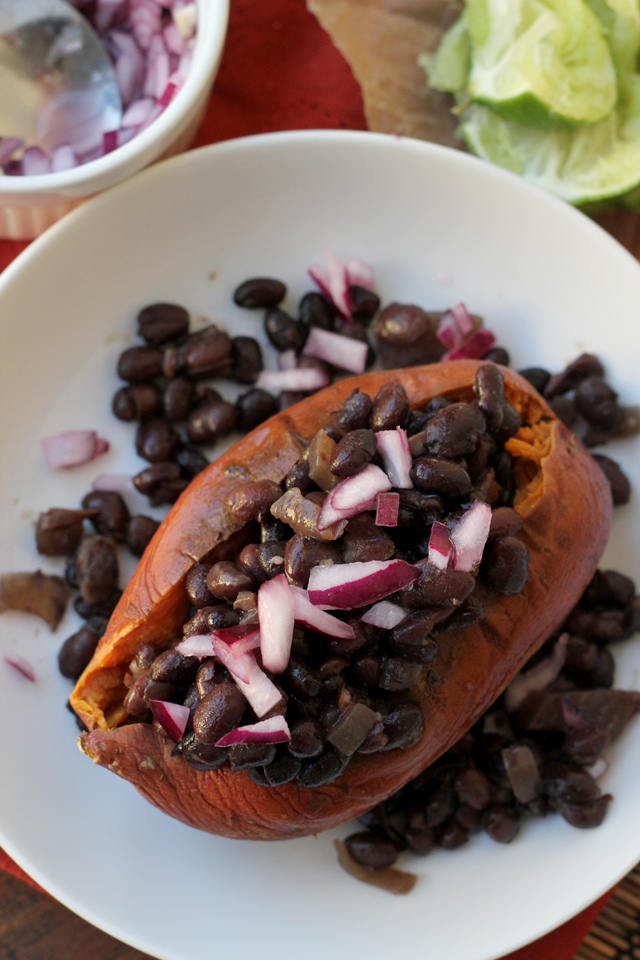 DESSERT
BROWN BUTTER CARAMEL PUMPKIN PIE