Caramelized honey creme brulee is the most decadent of Valentine's worthy desserts!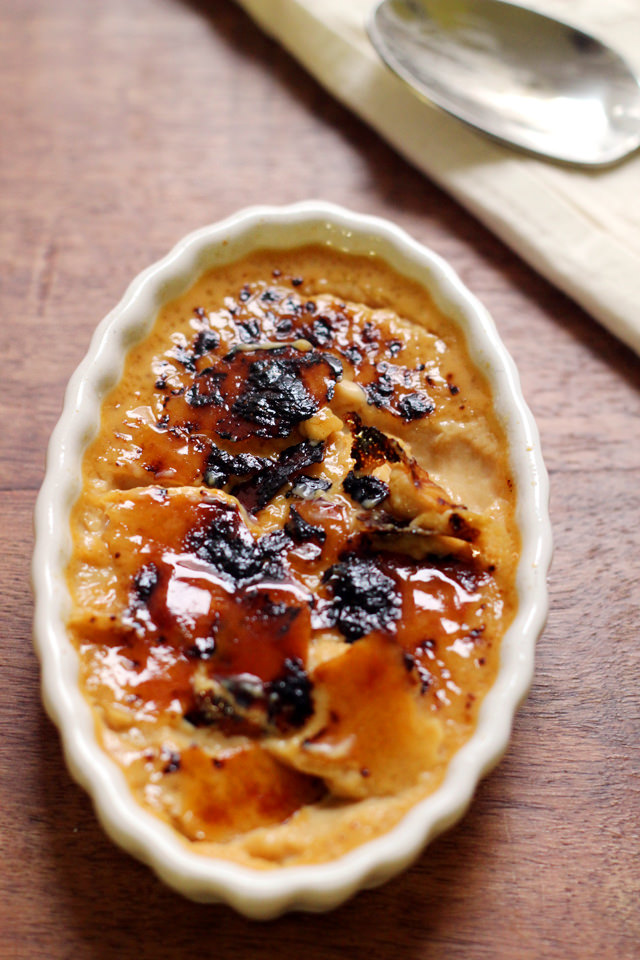 I walked out of my first zumba class yesterday.
In my defense…it was bad.
Also in my defense, if I had stayed I would have felt a strong compulsion to invite the instructor out for coffee afterwards so we could have a nice long chat about her career choices.
And how she should make new ones.
Somehow I think I took the path of least resistance.
And fewer tears.
The real issue is that my normal instructors are so good that when we have a substitute, they just can't compare.
It's really not my fault. I'm the victim in all of this!
#firstworldproblems
Not only am I picky about who I shake my booty for, but I'm also picky about my honey.
It is really an excruciating process when I run out because the supermarket never seems to have the same type or brand that I bought last time, so I have to go through the whole selection hemming and hawing process all over again. For a while I was all over tupelo honey, but then my mom started a new job and as it turns out, one of her coworkers keeps bees!! Ummm so cool. When he found out I wrote a food blog, he bestowed on her jars of honey to give me.
Ladies and gentlemen: I think I have a new favorite.
While I normally ingest most of my honey as a drizzle over a big bowl of Greek yogurt for breakfast, I felt like this jar warranted something special.
Something French.
Something fancy.
Call me old school, but there is nothing more fancy than creme brulee in my book.
This particular version is sweetened with honey that has been cooked on the stove until it is a darker, dreamier, more caramelized version of itself, and then baked to form a luscious, silky smooth custard. Top it off with a brief encounter with a kitchen blowtorch to form that characteristic (and so lovely) sugar crust, and you're golden.
I highly recommend making these for your honey on Valentine's Day.
Or, if you're single, they make the perfect chick flick viewing accompaniment. I ate one while watching He's Just Not That Into You a few nights ago, and it was clutch. Heightened the whole movie watching experience and just made me all around happy. Like a good creme brulee should.
Caramelized Honey Creme Brulee
Caramelized honey creme brulee is the most decadent of Valentine's worthy desserts!
Ingredients
⅔ cup honey
1 tbsp vanilla bean paste or 1 vanilla bean, split lengthwise
3 cups heavy cream
1 cup whole milk
¾ tsp kosher salt
8 large egg yolks
3 tbsp sugar
Instructions
Heat oven to 300F.
Put the honey in a medium saucepan along with the vanilla bean paste. Cook over medium-high heat until the honey darkens, swirling pan occasionally, until it smells almost burnt, 5-8 minutes. Slowly stir in the cream, then milk. Stir constantly until combined.
Whisk the salt into the egg yolk and then slowly stir in the honey-caramel mixture, whisking constantly. Strain through a fine-mesh sieve. Divide evenly among eight 6-oz ramekins.
Place the ramekins in a large baking dish and pour boiling water around the ramekins so that it comes halfway up the sides.
Bake until the edges of the custards are set and the centers are still a bit jiggly, 65-75 minutes. Remove from the water and let cool. Once cool, refrigerate for at least 2 hours or overnight.
Just before serving, sprinkle the custards evenly with sugar and heat with the torch until the sugar is melted and caramelized.
 More decadence: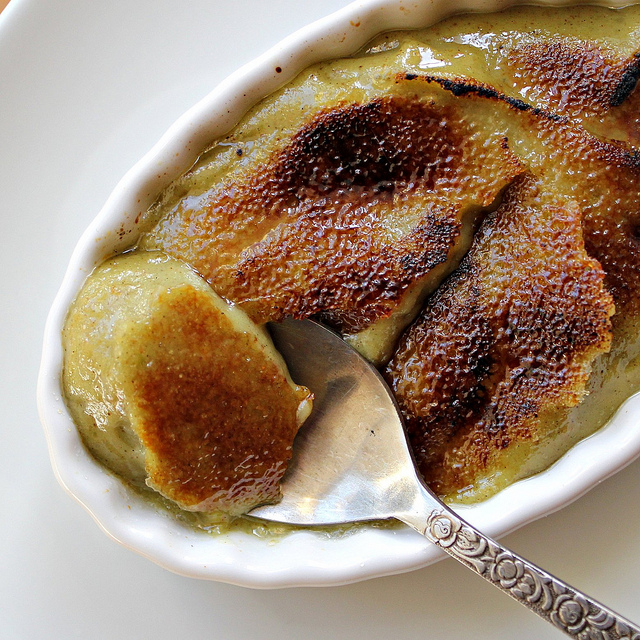 Avocado Pistachio Creme Brulee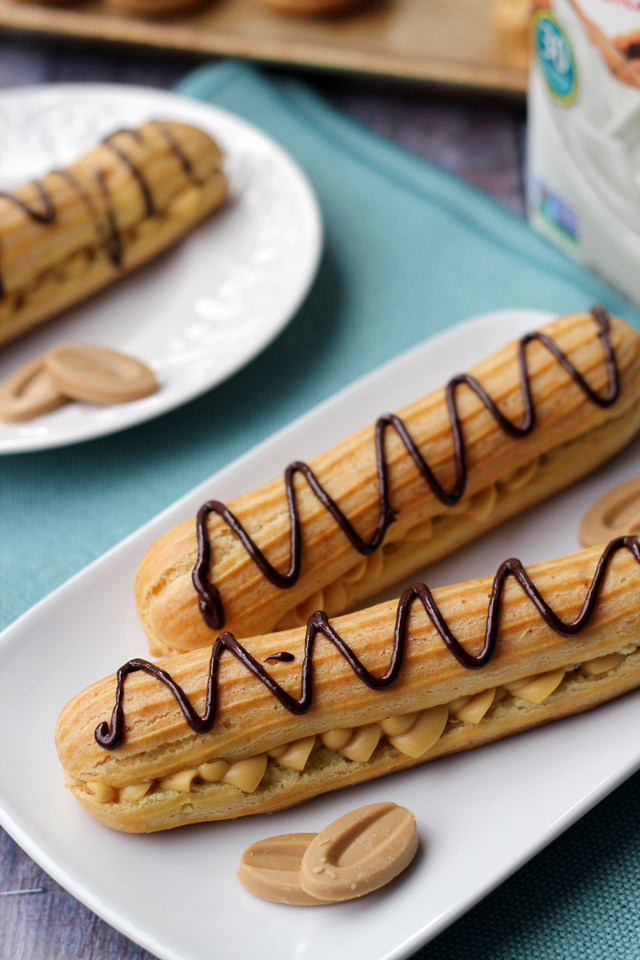 Eclairs with Caramelized White Chocolate Pastry Cream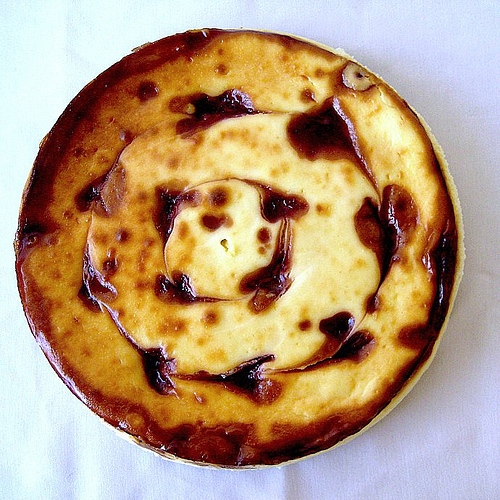 White Chocolate Raspberry Truffle Cheesecake
From Around the Web:
Creme Brulee Cheesecake Bars from Cooking Classy
Salted Caramel Cupcakes from My Baking Addiction
Salted Caramel Chocolate Fudge Cake from Sweetapolita
Coconut Creme Brulee from Tide and Thyme
Caramel Brownies from Annie's Eats