The sweet and salty combo in this salted caramel peanut butter makes it perfect for spreading, dipping, or just eating straight from the jar!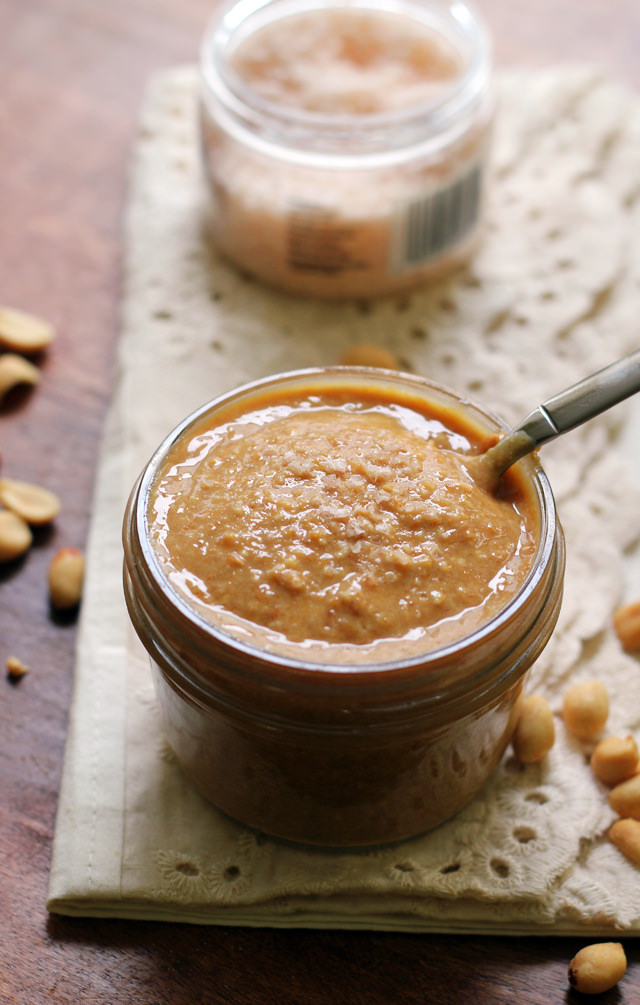 You know how smokers and drug addicts always make these grand statements about how they are totally in control of their addiction and can quit any time?
Well….I can't.
Quit.
Peanut butter.
Or coffee. But today we're talking peanut butter.
There was a time in my life when I couldn't go even a day without a spoonful. A finger dip. A covert swipe from the side of the jar when no one was looking.
Thankfully for the.boy, my addiction has evolved to the point where if I have to go a day without my daily dose, I can suppress the strong urge to strangle someone…
…but 48 hours, and you're pushing it.
And don't even try to tell me to stock less than five jars in my pantry at any given time.
Them's fighting words.
Simply put, you don't want to come between me and my nut butter collection. Ever. I could tell you what happened to the last guy who did, but…then I'd have to kill you. Sorry.
Lately I've become enamored with the idea of DIY nut butter. Not only can you then achieve full control over replenishing your nut butter stash, but you can make it any flavor you want! Any in the world!
Because I am nothing if not predictable, my first attempt involved a jar of homemade caramel sauce, a bag of salted peanuts, and my food processor.
This might have been my best life choice.
It's sweet, it's salty, and it's probably going to make you want to lick the jar clean. Honestly, the caramel flavor isn't as prominent as you'd expect. It's mostly peanuts with a background of sweet smokiness and then a subtle layer of salt on top. Oh, and some caramel crunchies that solidified slightly as the food processor was running.
Perfect for PB&J-ing, or otherwise.
And by otherwise, I mean finger dipping. Obvi.
This was my submission to this month's Leftovers Club! A jar got sent off yesterday to my friend Shashi from Runnin Srilankan, in exchange for the gluten-free, sugar-free, yet still all around awesome muffins she sent me. Check out the links below to see what other Leftovers Club-ers made this month!
Salted Caramel Peanut Butter
The sweet and salty combo in this salted caramel peanut butter makes it perfect for spreading, dipping, or just eating straight from the jar!
Ingredients
For the caramel
1 cup sugar
¼ cup water
¼ tsp lemon juice
For the peanut butter
2 cups salted peanuts
2 tbsp brown sugar
5 tbsp peanut oil
sea salt, to taste
Instructions
In a medium saucepan, combine the sugar, water, and lemon juice. Cook, stirring, over medium heat until the sugar melts. Then continue to cook until the mixture is an amber color, swirling the pan occasionally to mix. Remove from the heat immediately.
In the bowl of a food processor, combine the peanuts, brown sugar, peanut oil, and warm caramel. Pulse until combined and smooth. Season to taste with sea salt.
Notes
An Eats Well With Others Original
 More peanut butter recipes!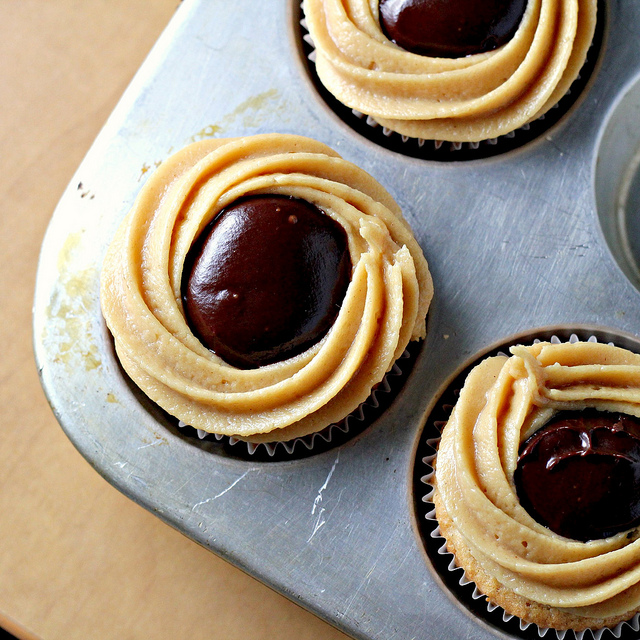 Peanut Butter and Jelly Cupcakes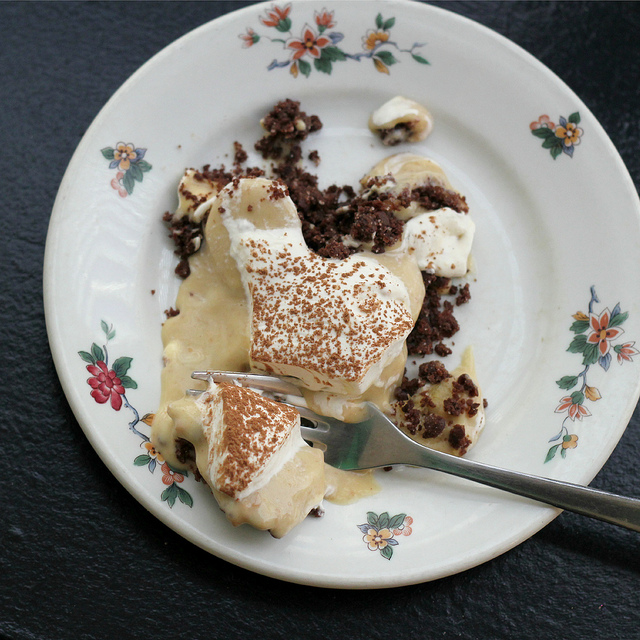 Peanut Butter Banana Cream Pie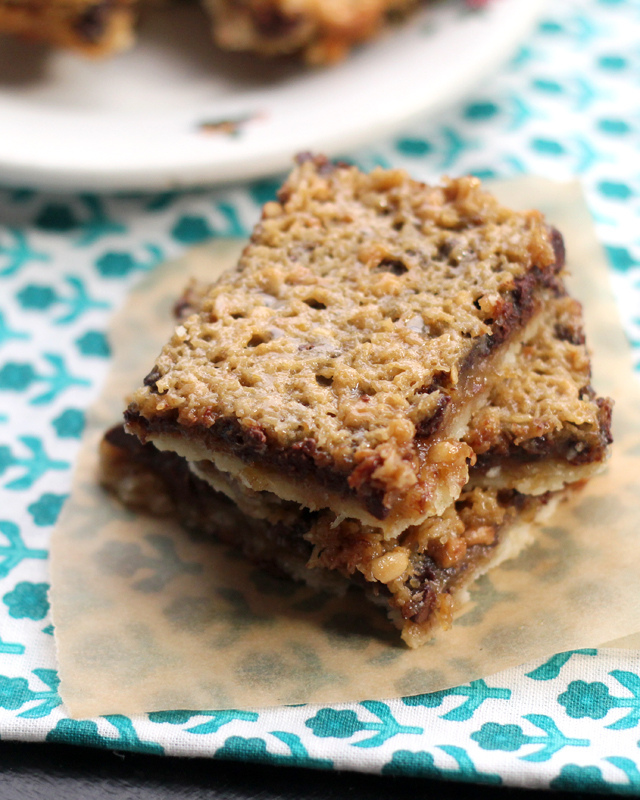 Gooey Chocolate Peanut Butter Bars
From Around the Web:
Chocolate Peanut Butter Pudding Popsicles from Annie's Eats
Peanut Butter and Fluff Cups from Broma Bakery
From Scratch Peanut Butter & Jelly Sandwiches from Love & Olive Oil
Peanut Butter and Jelly Donuts from Heather Christo
Peanut Butter and Jelly Baked Oatmeal from Once Upon A Cutting Board