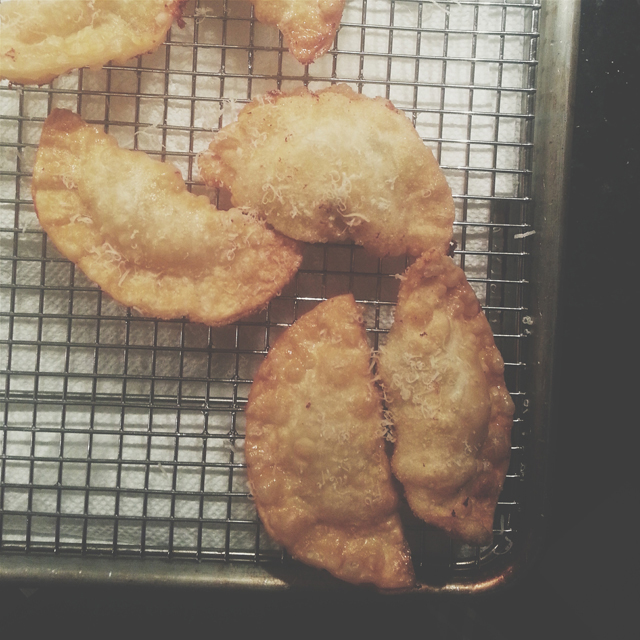 1. Mac and cheese dumplings. AKA the best part of superbowl sunday.
2. AKA my new favorite food group.
3. My thighs really wish I were joking.
4. So what was the verdict on the Parenthood series finale? I kind of had a feeling something tragic was going to happen, but I'm glad they tied it all together in the end. I like having a sense of closure.
5. The top 23 phrases every crazy, stressed out business owner needs to memorize. I'm carrying a cheat sheet with me from now on.
6. I have that on-the-verge-of-getting-sick tickle in my throat, and I don't like it. I don't like it one bit.
7. I feel like that probably means I should go to bed early? Or drink kale? Or eat something citrusy?
8. But mostly go to bed early…right?
9. So in approximately 15 days, I will live across the street. From a WHOLE FOODS. I have never been one for believing in fate, but obviously the.boy and I were meant to move this past fall just so that I could be in such close proximity to my mecca. It's going to be THE.BEST.
10. To celebrate the fact that they're #MovinOnUp (to the upper east side!!), Whole Foods has so generously offered to let me give away a super awesome prize pack of ALL THINGS SPICY – namely Mike's Hot Honey, A&B American Style Pepper Sauces, Bees Knees Spicy Honey, and Bad Seed Chili Granola. I'm hosting the giveaway on Instagram, so make sure you follow me and check out my post for more details! (FYI – to enter, you have to be an NYC resident.)