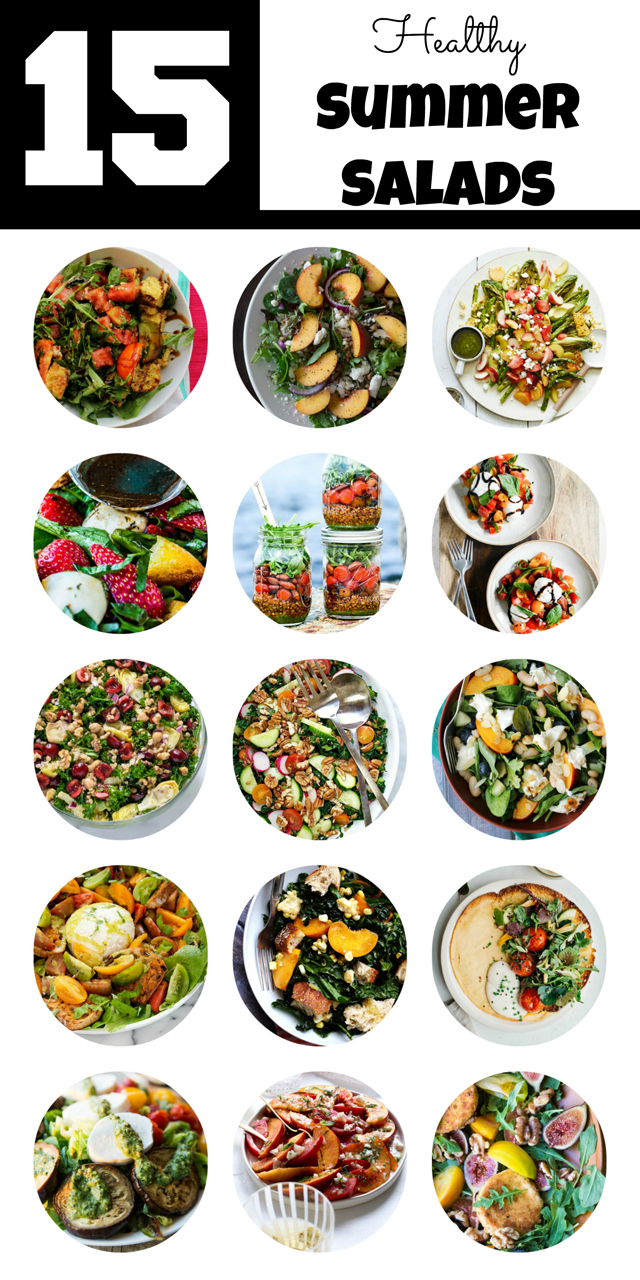 Not that we're tired of ice cream or anything, buuuuutttt MODERATION!
Also, when produce looks this good, how can we not dream in shades of leafy greens?! I know I find it impossible not to.
Basically, I'm a firm believer in eating as much of nature's bounty as we can at any moment in time, but especially during the summer when everything is so fresh and fabulous. And the easiest way to do that? THE SUMMER SALAD!! There is just no better way to let summer produce shine than to throw it in a bowl, tossed with a light dressing and some cheese. (Always cheese.) I'm convinced.
There are probably a million and one ways to make a summer salad worth craving, but below I've rounded up 15 of my favorite healthy summer salads from around the internet. Featuring fruits, veggies, grains, herbs, and just about everything in between, they are guaranteed to satisfy every palate and jump start a movement towards more and better salad consumption. And I think we could all use more of that.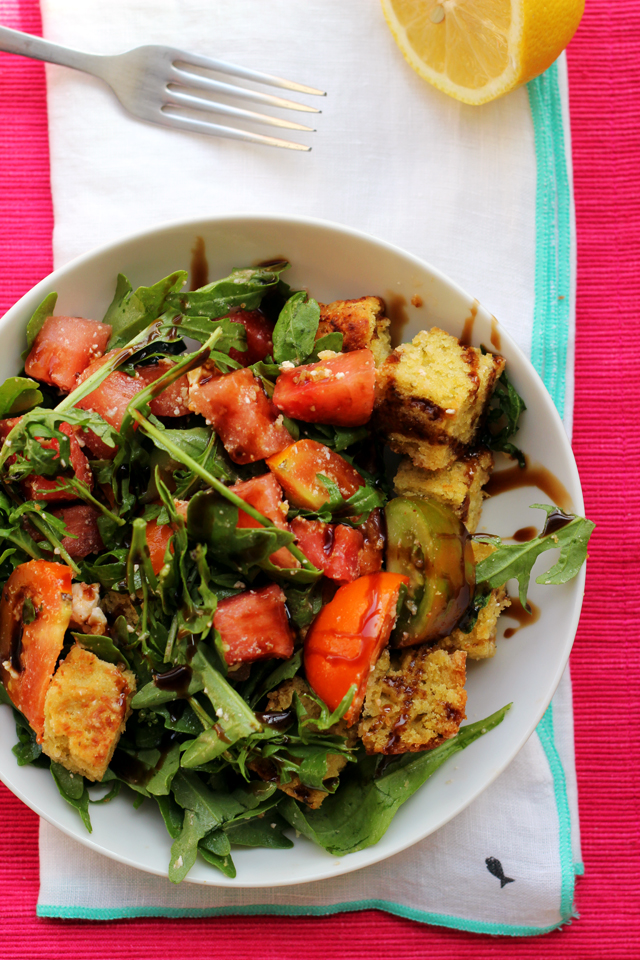 Summer Panzanella with Watermelon, Pesto Cornbread, and Feta from Eats Well With Others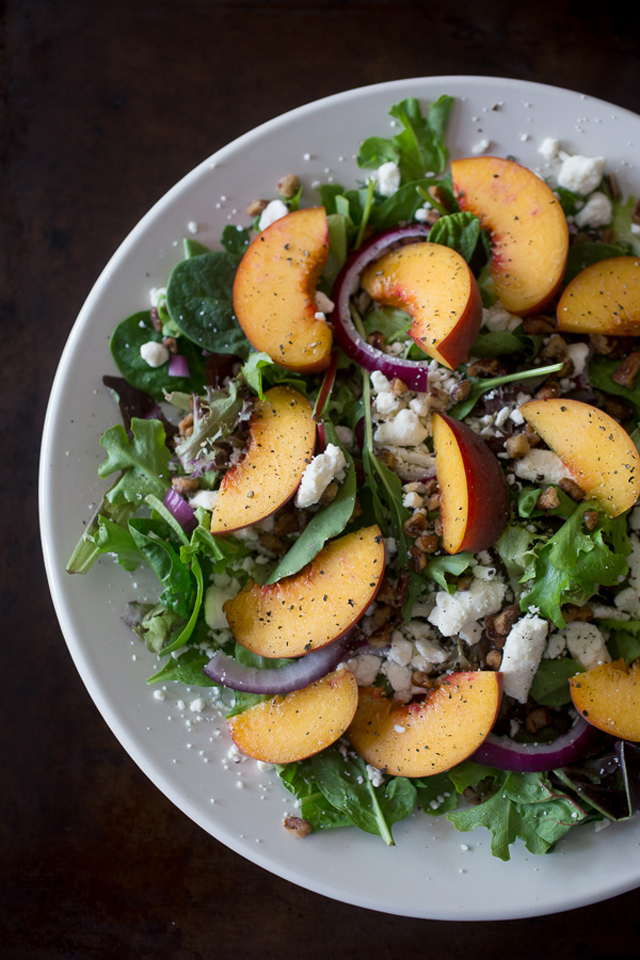 Peach Feta Salad with Peach Vinaigrette from Nutmeg Nanny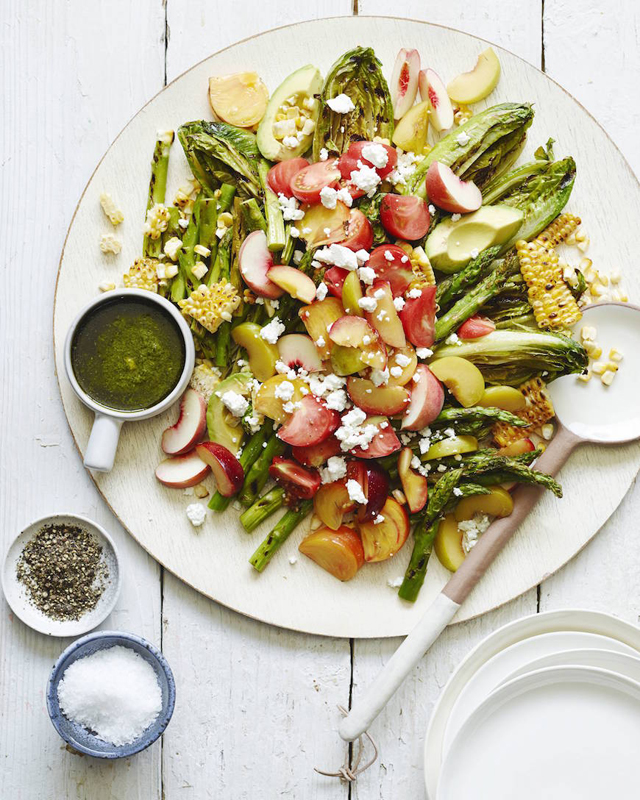 Grilled Romaine Salad from What's Gaby Cooking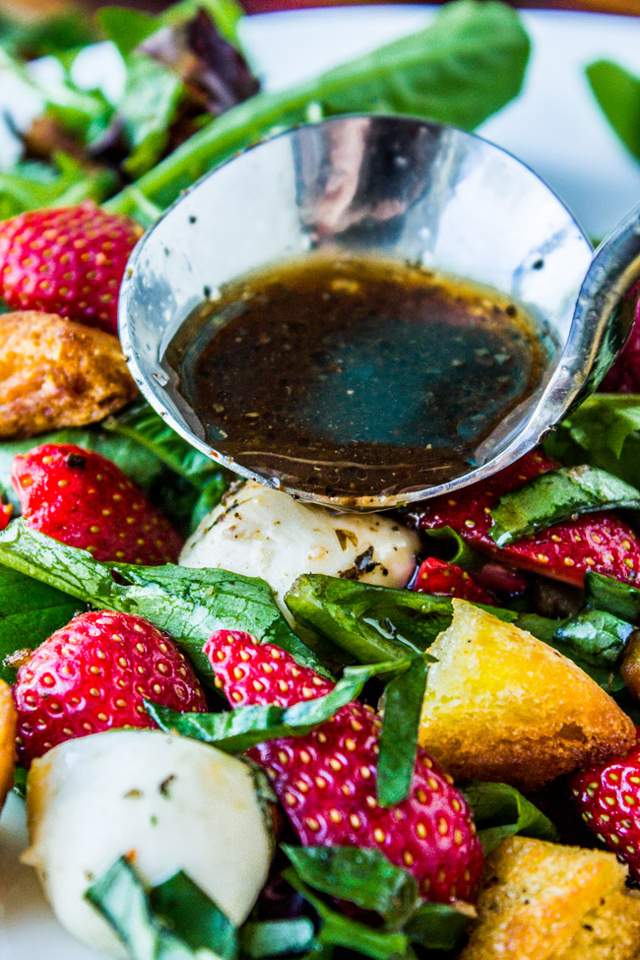 Strawberry Panzanella Salad from The Food Charlatan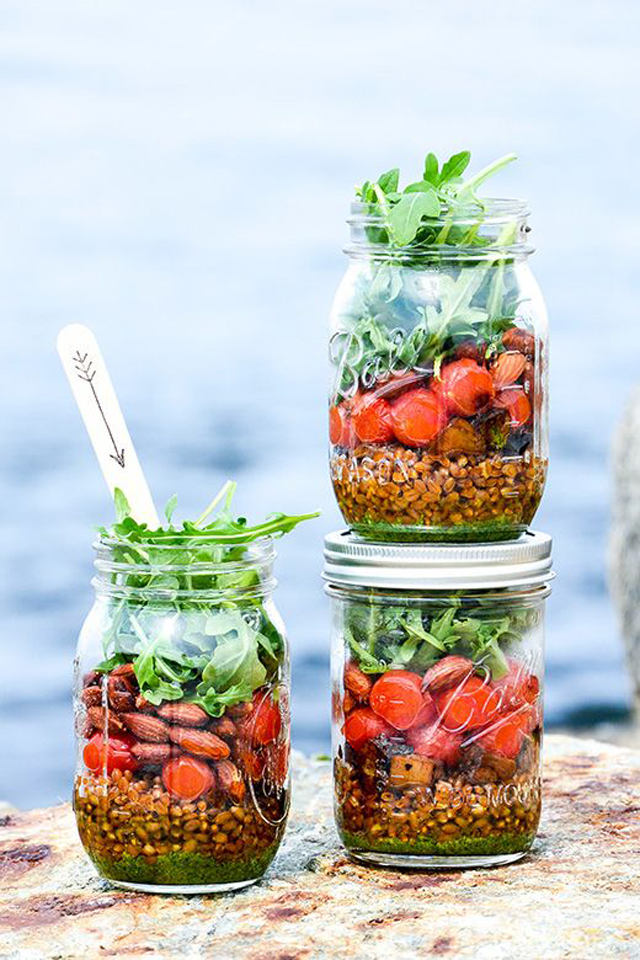 Wheat Berry and Blistered Tomato Mason Jar Salads from Floating Kitchen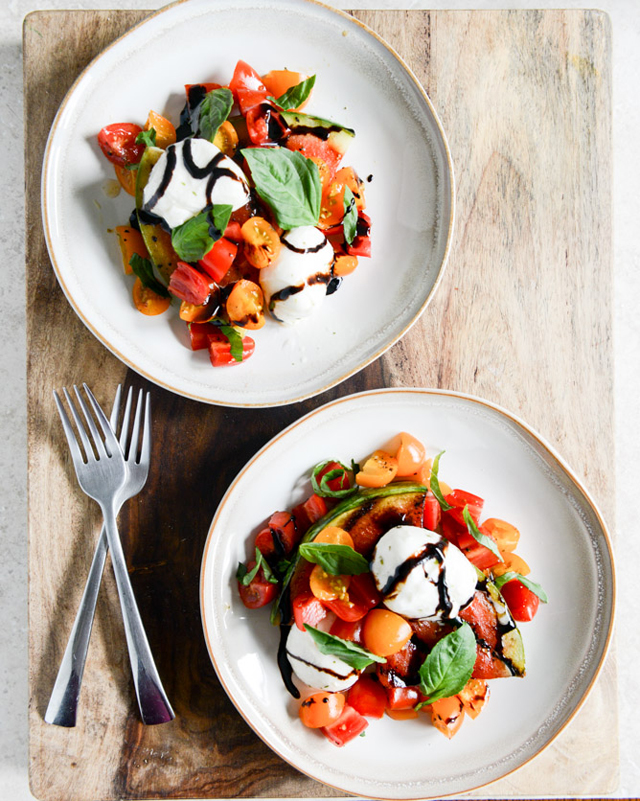 Honey Grilled Watermelon Caprese Salad from How Sweet It Is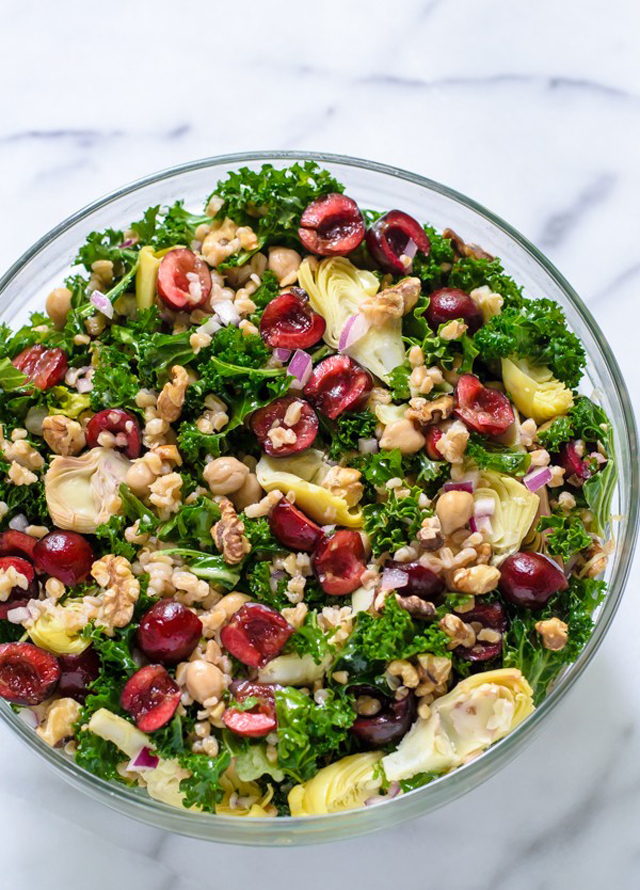 Super Summer Detox Salad from Well Plated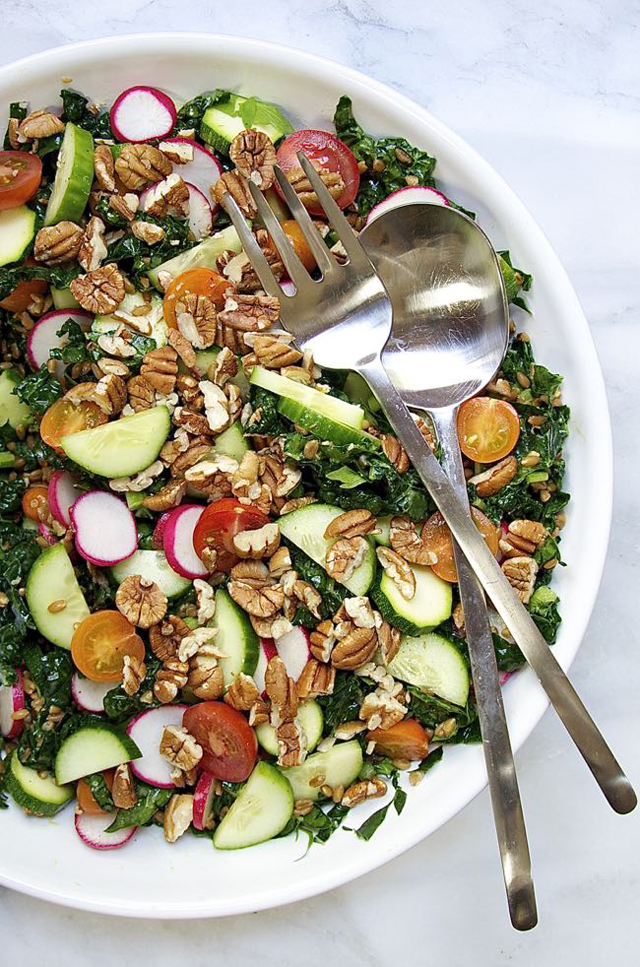 Raw Vegetable and Farro Salad with Pecans from Pinch and Swirl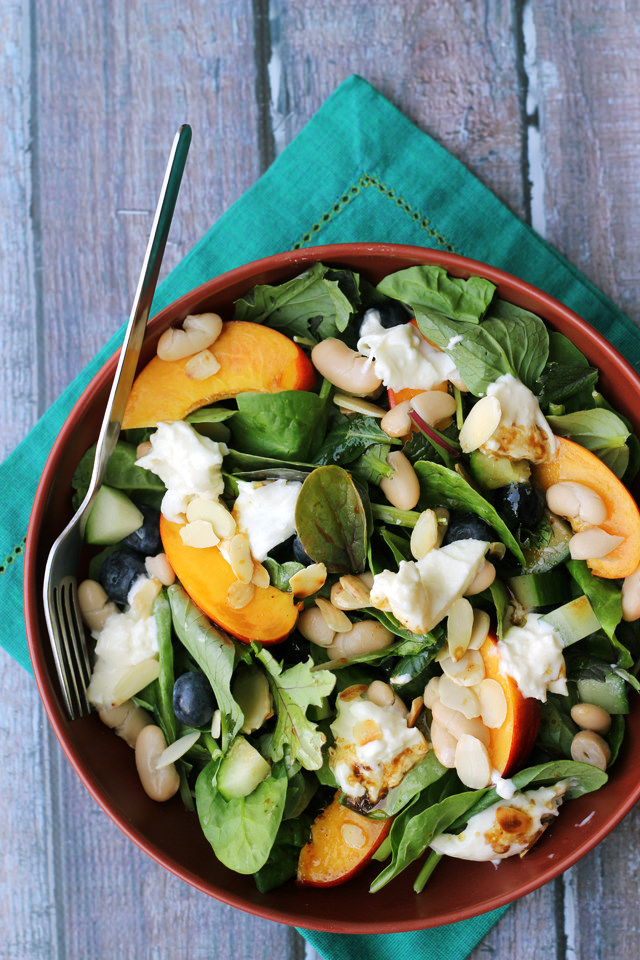 Blueberry, Nectarine, and Burrata Salad from Eats Well With Others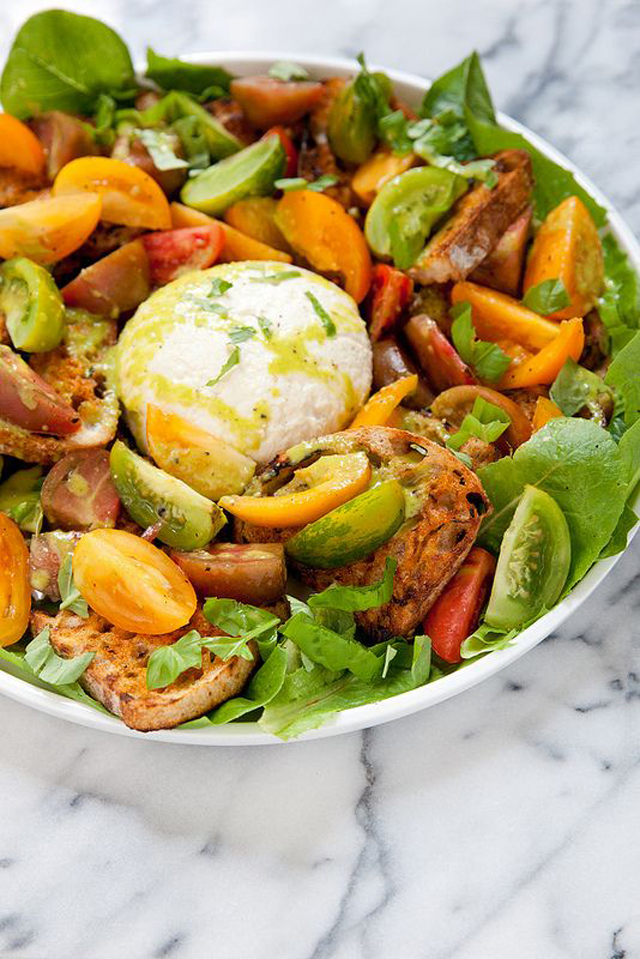 Farmer's Market Salad with Heirloom Tomatoes and Burrata from Annie's Eats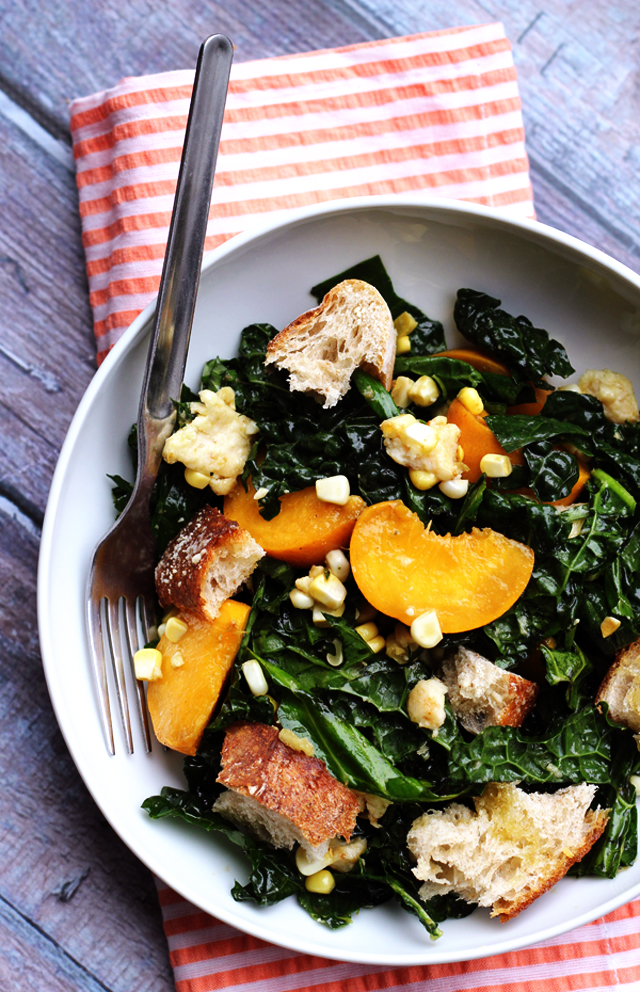 Kale Salad with Peaches, Corn, and Basil-Honey Vinaigrette from Eats Well With Others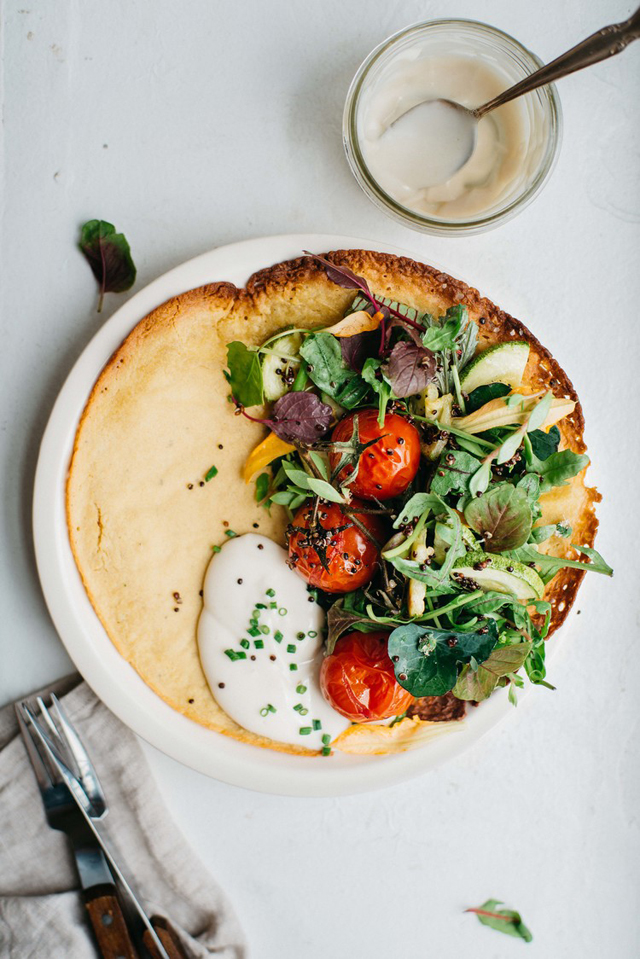 Summer Socca Salad with Burst Tomatoes and Roasted Zucchini from Dolly and Oatmeal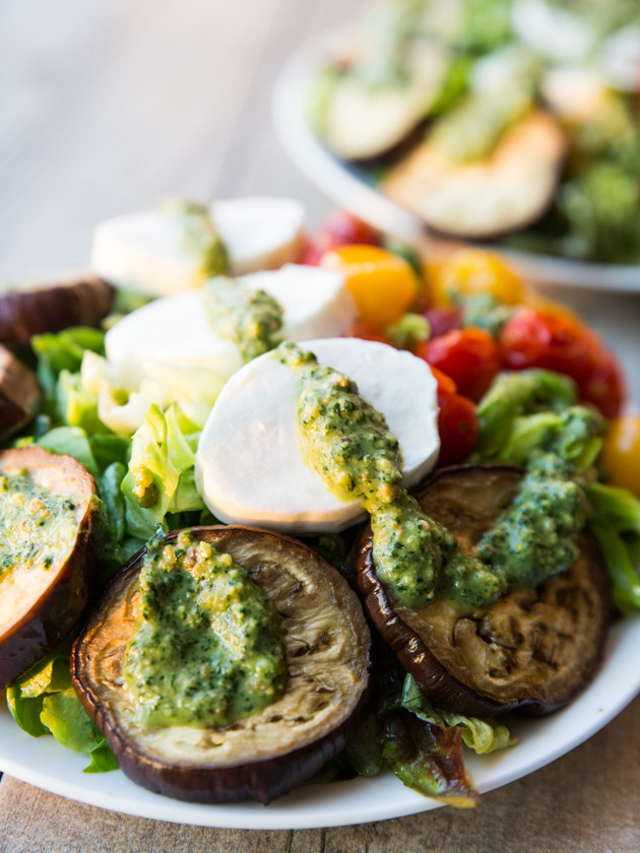 Roasted Eggplant and Burst Tomato Mozzarella Pesto Salad from Veggie and the Beast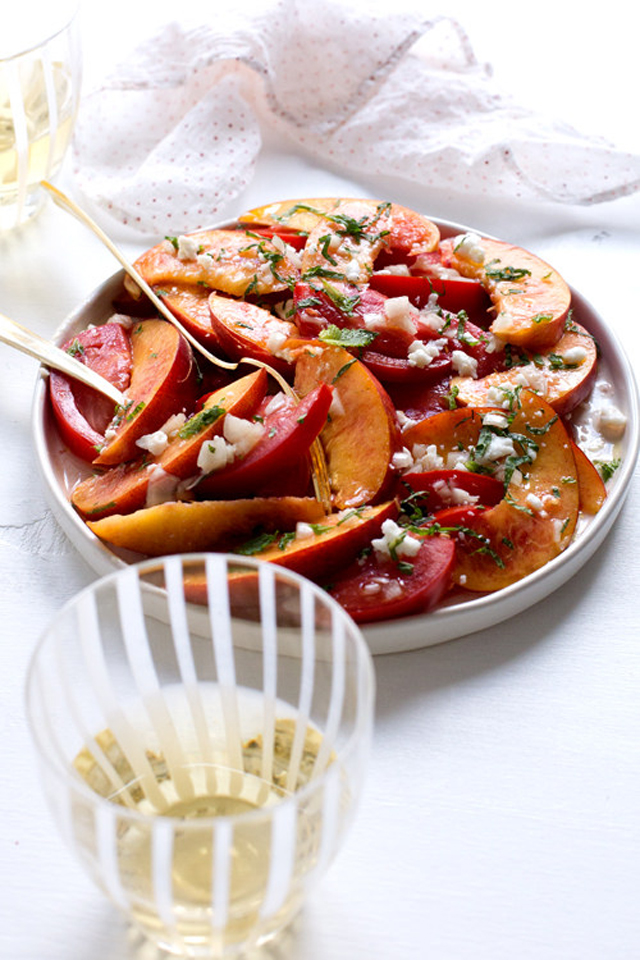 Summer Nectarine and Tomato Salad with Feta and Mint from Hungry Girl Por Vida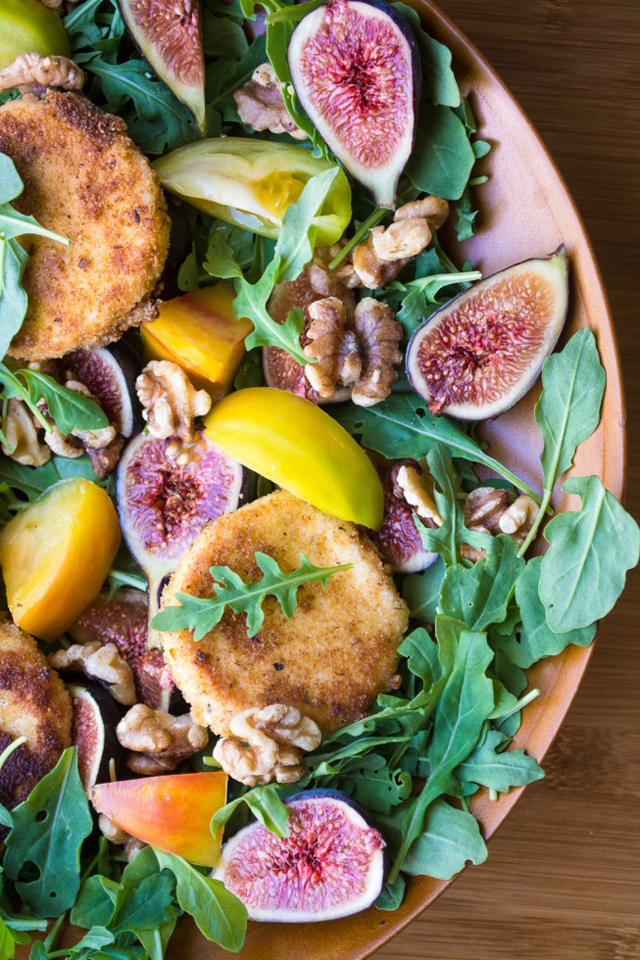 Fig and Fried Goat Cheese Salad from The View From Great Island