Israeli couscous, rainier cherries, apricots, and goat cheese are paired with fresh mint and a Middle Eastern spice blend in this refreshing summer salad.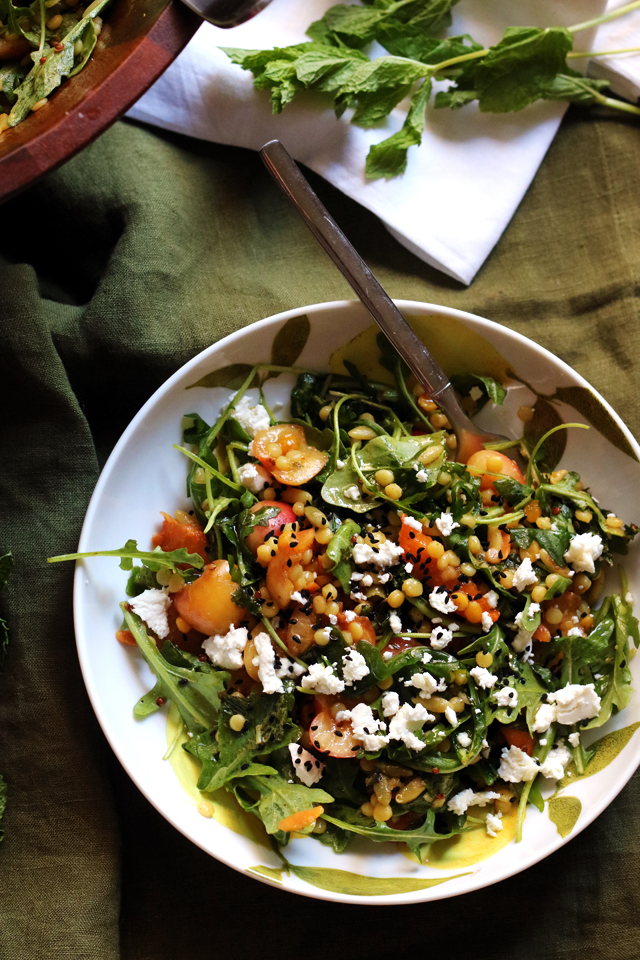 Can someone come over and teach me how to day-sleep?!
PLEASE.
I BEG OF YOU.
You would think I'd be better at it after having a kid, but I just never really got into that "sleep while the baby sleeps" stuff.
The time when the baby sleeps is the time to shower and eat and watch Netflix. DUH.
Being on night float is invoking a similar existential sleep crisis.
Like, it's currently Monday and I have my first night shift tonight so I should really really take a nap but here I am! Typing away at you!
And I really gave the whole nap thing a good honest try, too. Remy actually took a 2.5 hour morning nap (<– unheard of, why does she never do this on the weekends when we have actual things we want to get done while she sleeps??) and I tried to lay down when she did, but nothing happened despite me feeling totally exhausted. I think she totally stole all my sleep mojo from me. Honestly.
I mean, I'll give it another go this afternoon out of necessity but I am mentally preparing to just be a total sleep-deprived zombie come tomorrow morning. Which is maybe the goal so that I'll actually sleep for a substantial amount of time during the day??
WE'LL SEE. I'll keep you posted.
There is really no good transition from pillow talk to this salad, so let's just dive in shall we?
Every summer, like clockwork, I become OBSESSED with apricots. Mostly I bake with them (see below), but this year I decided to buck tradition and turn them into a salad. I am SO not a salad lover, but give me one that is loaded with fruit and cheese, and I am set.
This salad features not only fresh apricots, but Rainier cherries, which are so addictively sweet, along with crumbled goat cheese, arugula for a peppery bite, fresh mint, and spiced Israeli couscous. It is absolutely loaded with fresh summer flavor that keeps you excited about every bite. The dressing is a simple lemon vinaigrette but then you drizzle raw honey over the top and it is perfection. I used raw honey that I melted a little bit to make it more drizzly, but you can obviously use whatever honey you have on hand.
Wish me (highly caffeinated) luck tonight!!

Spiced Israeli Couscous, Rainier Cherry, Apricot, and Goat Cheese Salad
Israeli couscous, rainier cherries, apricots, and goat cheese are paired with fresh mint and a Middle Eastern spice blend in this refreshing summer salad.
Ingredients
¼ cup extra virgin olive oil, divided
1 ½ tbsp ras el hanout
1 ½ cups Israeli couscous
2 ¼ cups vegetable broth
1 lb Rainier cherries, pitted and halved
4 apricots, pitted and thinly sliced
2 cups mint leaves, thinly sliced
7 oz arugula
Juice of 1 lemon
Sea salt and freshly ground black pepper, to taste
1 tbsp nigella seeds
4 oz goat cheese, crumbled
4 tbsp raw honey
Instructions
Heat 1 tbsp of the olive oil in a medium pot over medium-high heat. Add the ras el hanout and Israeli couscous. Cook for 1 minute, stirring constantly. Add the vegetable broth and raise the heat to high. Cover and bring to a boil. Once boiling, reduce the heat to low and cook for 10-15 minutes or until liquid has evaporated and couscous is tender. Remove from the heat and let sit, covered, for 10 minutes. Place in a large salad bowl and allow to cool to room temperature.
Once couscous is cool, add the cherries, apricots, mint leaves, and arugula to the salad bowl. Toss to combine. Add in the lemon juice, remaining olive oil, and salt and black pepper, to taste. Gently toss to combine.
Notes
An Eats Well With Others Original
More ways to eat apricots this summer!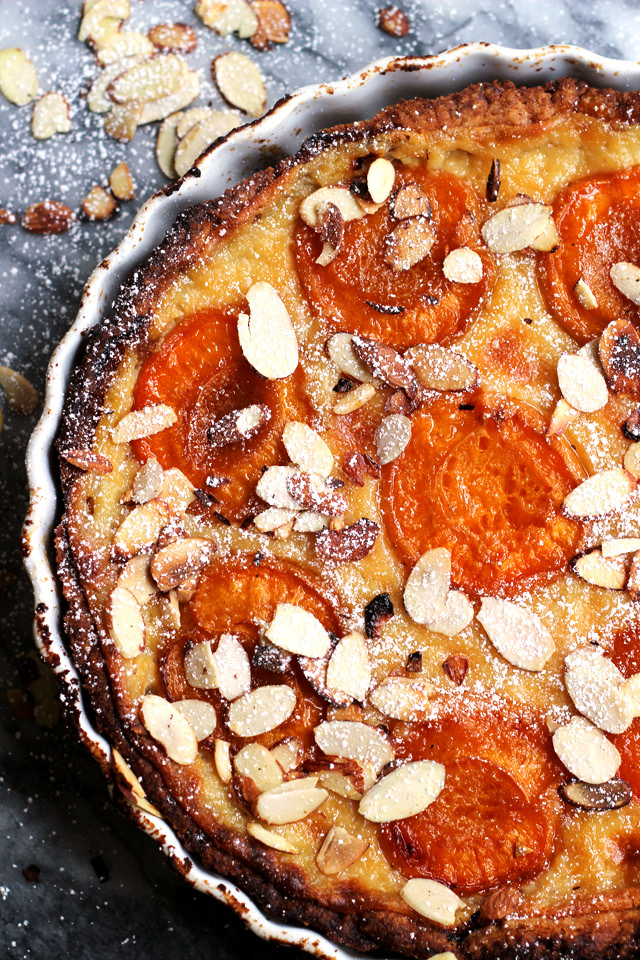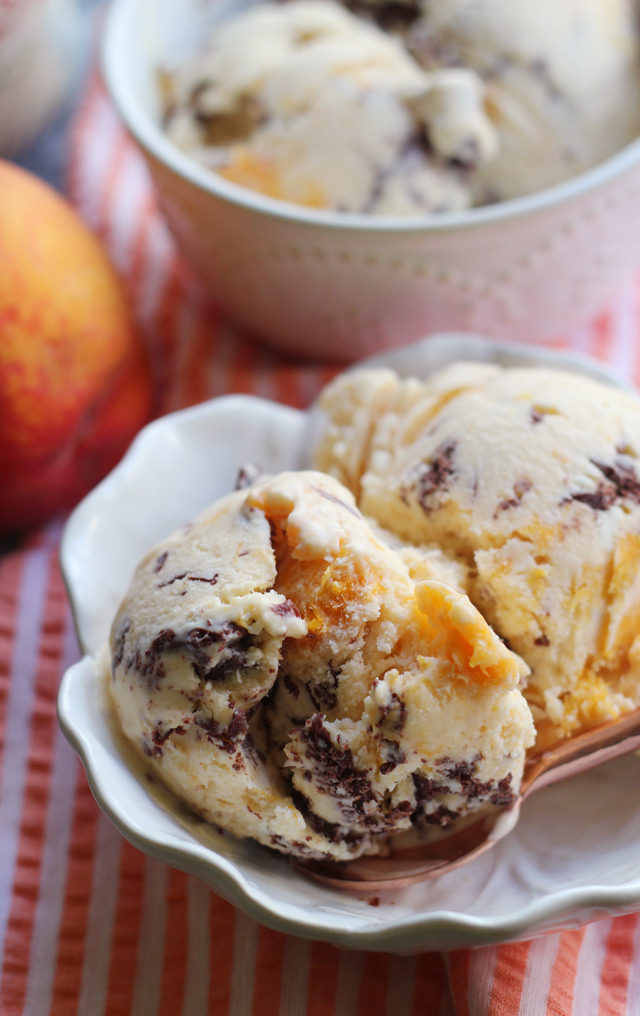 Roasted Apricot Chocolate Chunk Ice Cream