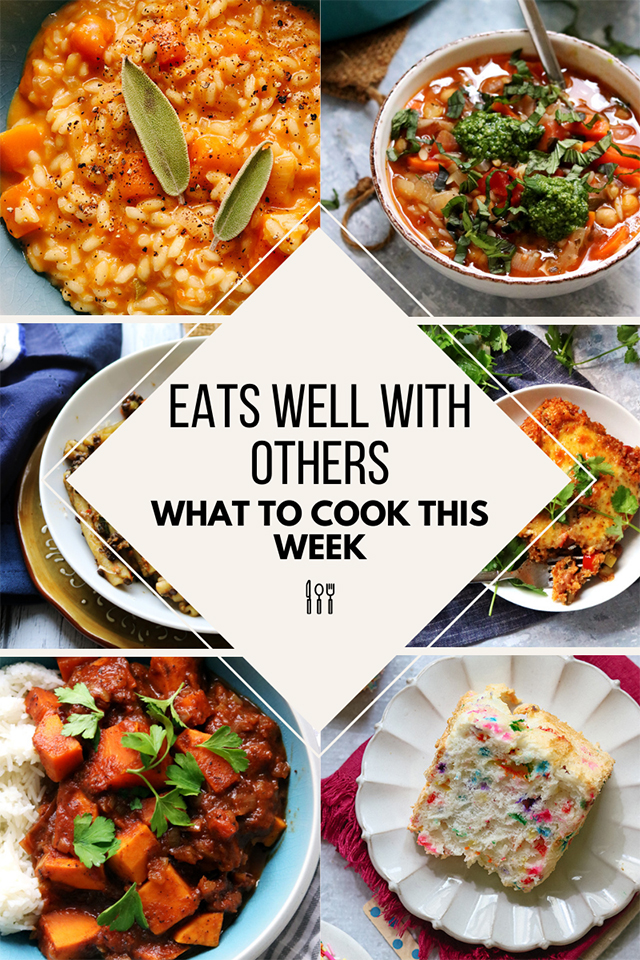 First week of the new year!
I am resolution-free and not mad about it. My only goal this year is to SURVIVE. No expectations other than that. Considering that we're growing our family from one to two kids in April and starting out our year in the middle of an insane virus surge, I don't think that is unreasonable.
Are you all making any resolutions – cooking-related or otherwise? If so, leave them in the comments!
This week's meal plan is a balance of healthy and indulgent food, all of it delicious.
Here's what we're cooking this week:
Starting off the week with butternut squash, taleggio, and sage risotto. I have a *lot* of winter squash risottos on the site, but this is one my favorite (shhh don't tell the others). The squash gets cooked in the broth that is used to cook the rice, which adds so much flavor. And then dreamy taleggio is stirred in at the end. Gah, I love it.
Next up – chickpea, tomato, and orzo soup with basil pesto. So many fresh flavors in this one, it is just a bowl of comfort.
On Tuesday we're making an easy Mexican vegetable quinoa casserole. This was the most popular recipe in 2017, so you know it's a good one.
Sweet potato vindaloo is hearty, spicy, and so tasty.
Finally, we're closing out the week with pasta sauced in a black lentil, carrot, and chard ragout.
For dessert we're making funfetti angel food cake!
Happy eating!
SUNDAY
BUTTERNUT SQUASH, TALEGGIO, AND SAGE RISOTTO
Prep Ahead Tip: Butternut squash can be chopped ahead of time.
Vegan Substitutions: Use dairy-free butter and omit the taleggio or replace with your favorite vegan cheese.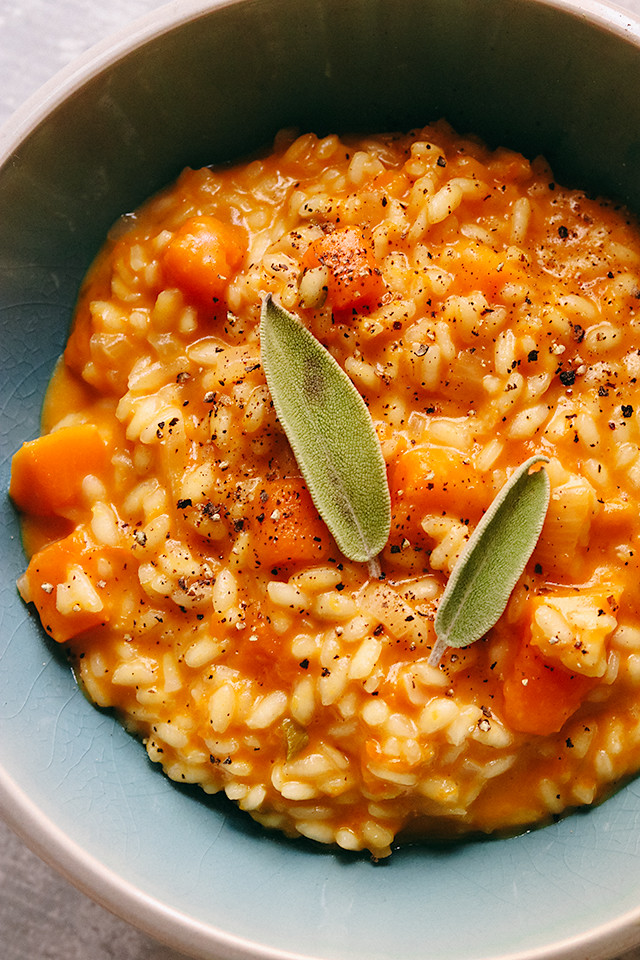 MONDAY
CHICKPEA, TOMATO, AND ORZO SOUP WITH BASIL PESTO
Prep Ahead Tip: The soup takes a bit of time to cook but most of it is hands off. To save time, prep your veggies ahead so that you don't have to do it the day of cooking.
Vegan Substitutions: Use dairy-free pesto.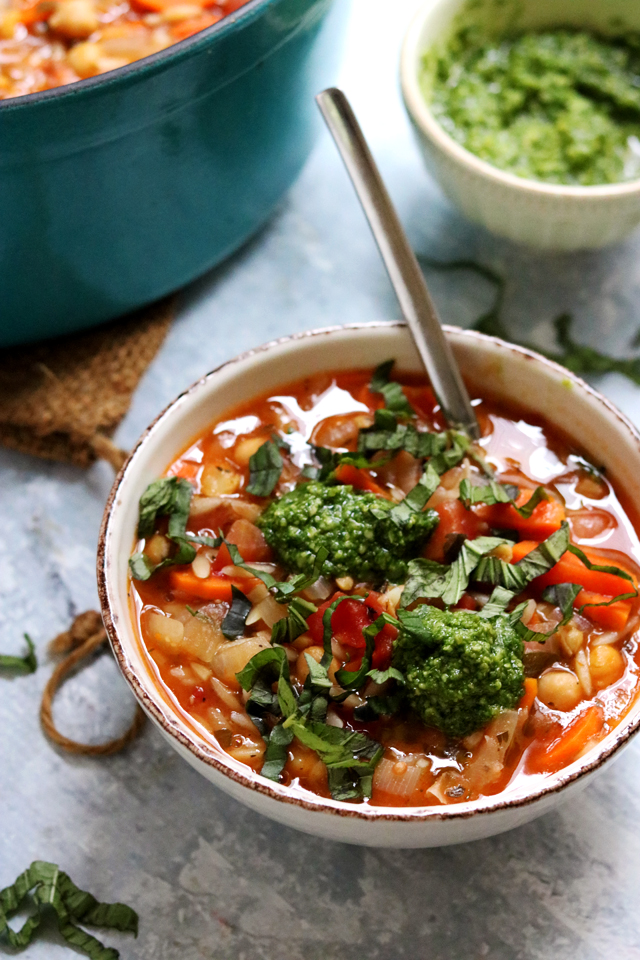 TUESDAY
EASY MEXICAN VEGETABLE QUINOA CASSEROLE
Prep Ahead Tip: Cook the quinoa and prep the veggies ahead of time.
Vegan Substitutions: Use dairy-free cheese to make this vegan.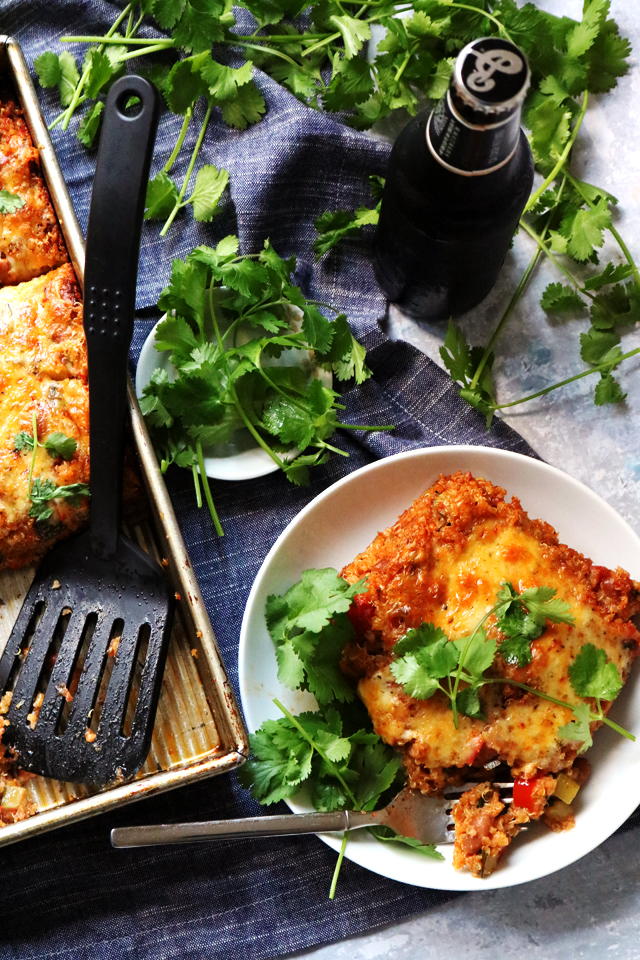 WEDNESDAY
Prep Ahead Tip: Make the spice paste and prep the veggies ahead of time.
Vegan Substitutions: Recipe is already vegan.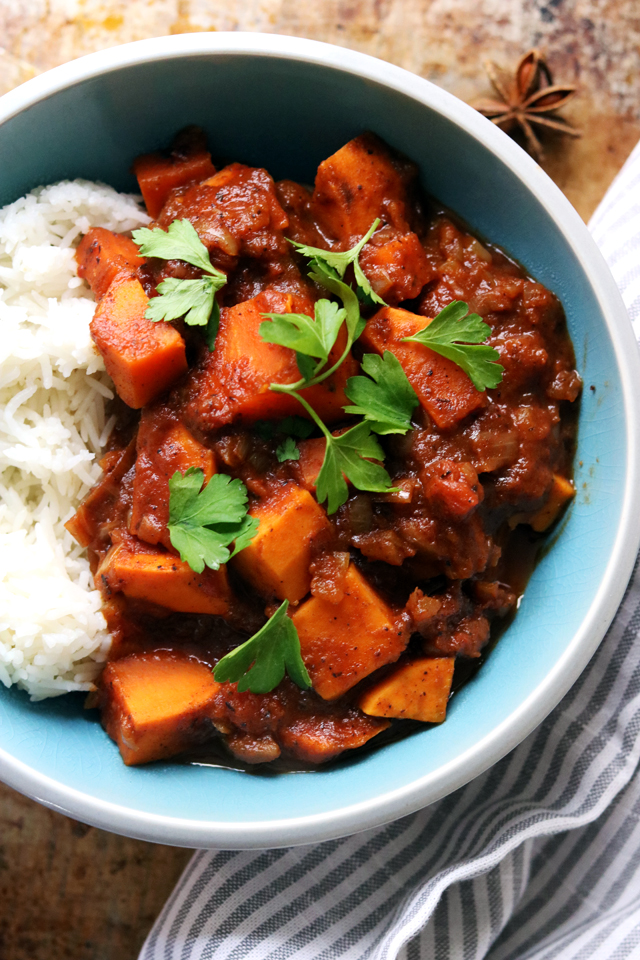 THURSDAY
HEARTY PASTA WITH BLACK LENTIL, CARROT, AND CHARD RAGOUT
Prep Ahead Tip: Cook the lentils ahead of time.
Vegan Substitutions: Omit the goat cheese or replace with a vegan substitute.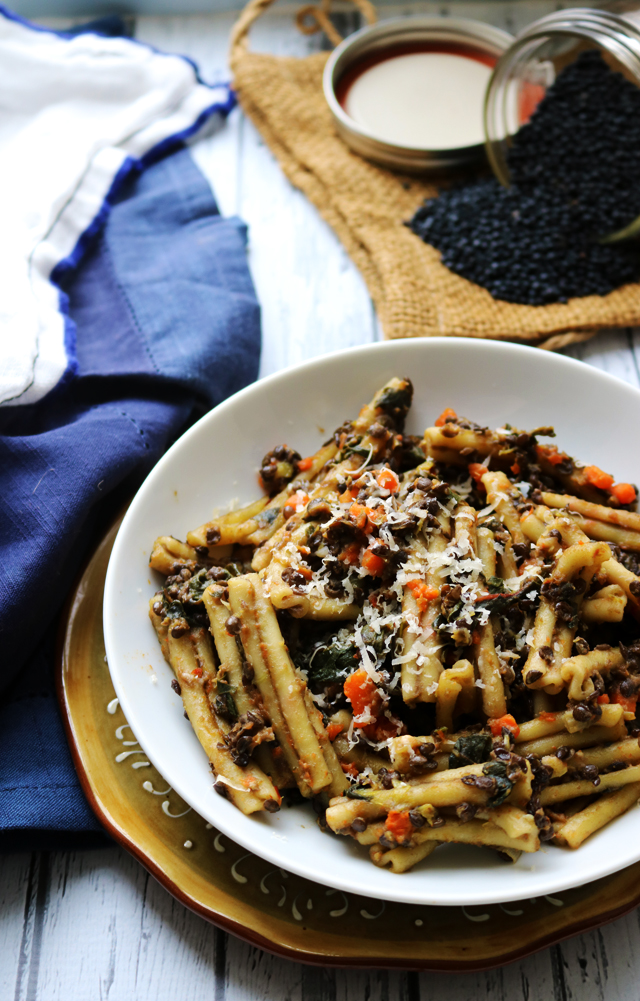 DESSERT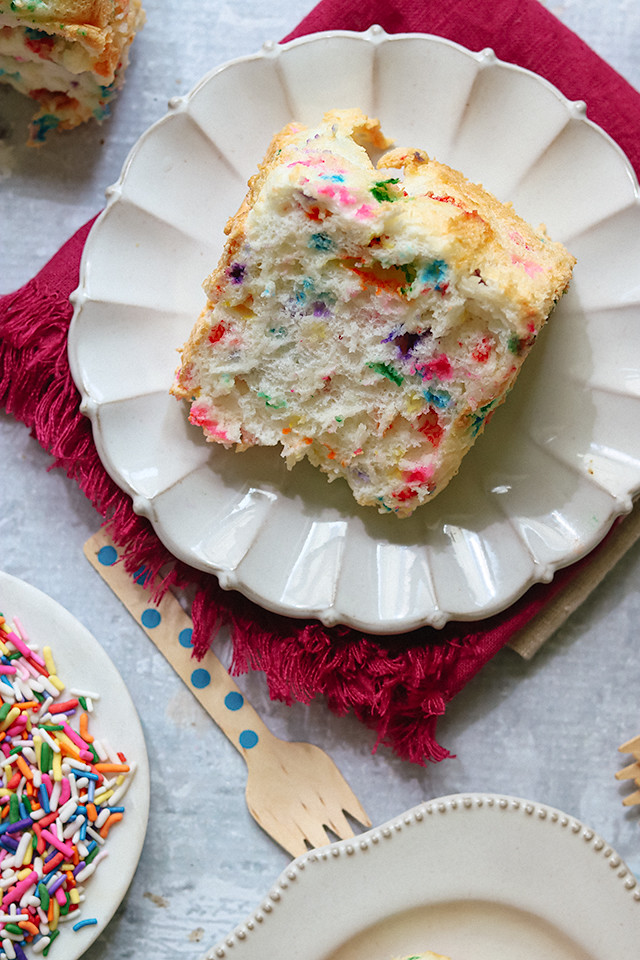 SHOPPING LIST
Click here for a printable Shopping List for Week of 1-2-22 .