Hi hi hi!!
We're just here having another oppressive week of sun and heat followed by a weekend of FULL ON RAIN. It's fine, everything's fine. Thankfully it looks like it's going to hold off long enough this morning for Remy to go to her soccer class, which is excellent because girlfriend has energy to burn.
Other than that, our weekend is filled with a whole lot of nothing since it's literally supposed to be thunderstorming the rest of the time. Womp womp. Send all your arts and crafts ideas for 5 year olds my way STAT.
Let's talk meal plans! I get more and more excited about summer produce every week and I hope the meal plans reflect that. Here's what we're cooking:
Kicking off the week with something so easy, I hesitate to even call it a recipe – caramelized apricot, basil, and ricotta toasts! In case you haven't noticed, I LOVE cooked sweet fruit on toast with cheese and herbs. So easy, so delicious. It's a summer game changer.
A perfect make-ahead summer pasta salad with no-cook heirloom tomato sauce is next up on our weekly menu. Tomatoes and mozzarella cheese get marinated in a garlicky olive oil sauce and then tossed with your favorite pasta. The tomato mix actually tastes better the longer it sits so whip it up whenever you have a minute during the day, and dinner will be nothing more than a pot of boiling water away.
Everyone loves breakfast for dinner and scrambled egg shakshuka is one of my favorite savory options. It also relies heavily on summer tomatoes and is filled with warm, hearty spices. Make sure you have some good bread on hand to sop up those juices!
On Wednesday we're eating the absolute best veggie burgers on this site – my jalapeno popper black bean burgers. These hold together so well, have the best texture, and are filled with an amazing surprise jalapeno popper filling.
We usually do Friday pizza night around here, but I'm always up for starting a day early so Thursday night is pizza night this week! We're making a completely seasonal tomato, zucchini, and pesto pizza. There is an option for using homemade dough in the recipe, but you can always pick up some premade dough from the store to save time.
Finally for dessert, we're having a simply delicious apricot, cherry and almond cake. It really feels like a celebration of the season and couldn't be easier to make.
Happy eating!

SUNDAY
CARAMELIZED APRICOT, BASIL, AND RICOTTA TOAST
Prep Ahead Tip: Recipe comes together quickly, no need to prep ahead.
Vegan Substitutions: Replace the ricotta with a dairy-free version or a dairy-free creamy spread.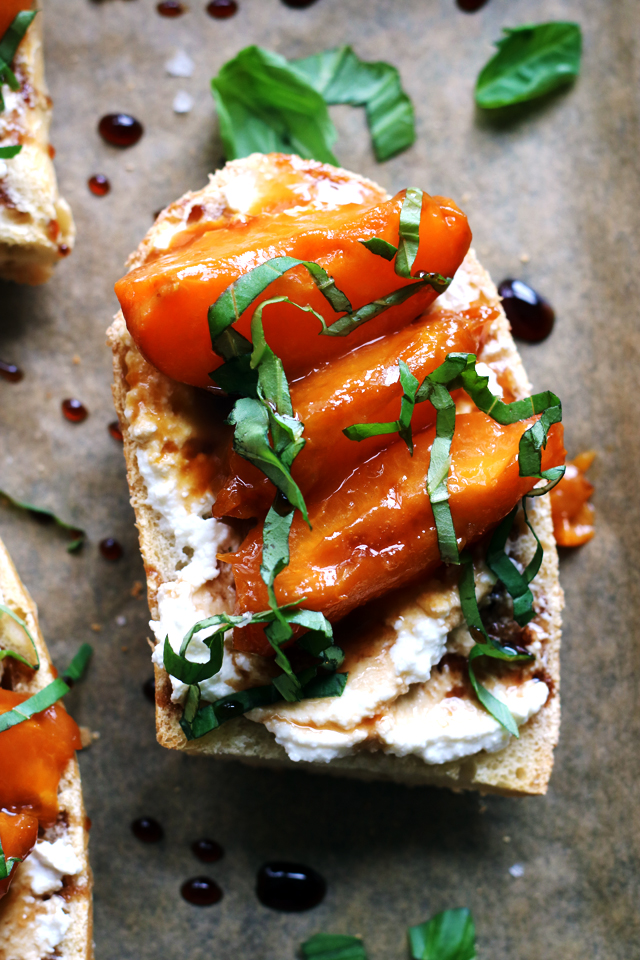 MONDAY
SUMMER PASTA SALAD WITH NO-COOK HEIRLOOM TOMATO SAUCE
Prep Ahead Tip: Make the tomato mixture ahead of time.
Vegan Substitutions: Omit the mozzarella balls or replace with a dairy-free version.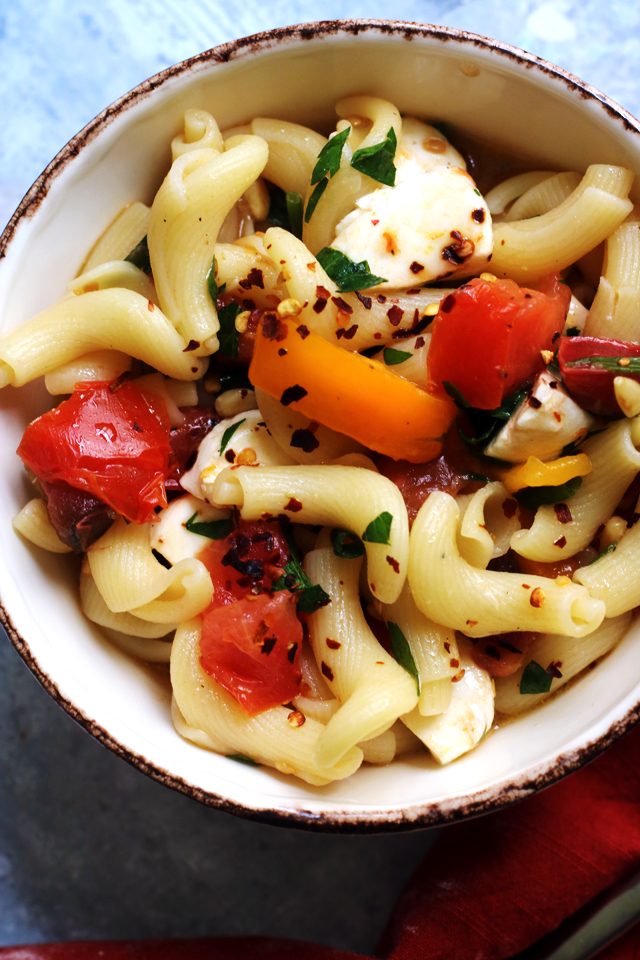 TUESDAY
Prep Ahead Tip: Recipe comes together quickly, no need to prep ahead.
Vegan Substitutions: This will be difficult to veganize given its heavy reliance on eggs. You can try replacing the eggs with scrambled tofu and the feta cheese with a dairy-free version.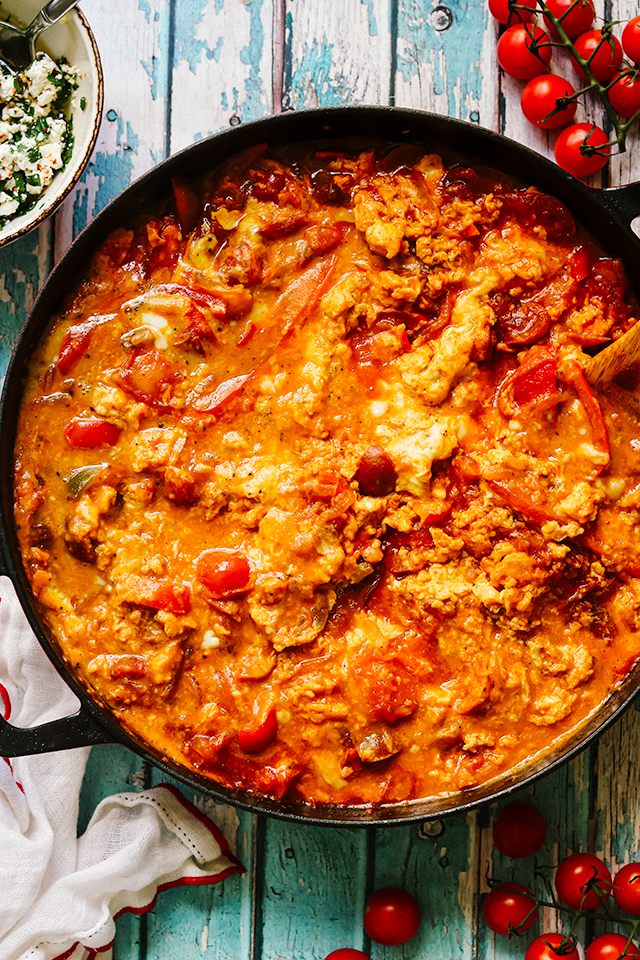 WEDNESDAY
JALAPENO POPPER BLACK BEAN BURGERS
Prep Ahead Tip: Form the burgers ahead of time and refrigerate until ready to cook.
Vegan Substitutions: Omit the cheese filling and replace the eggs with a flax egg.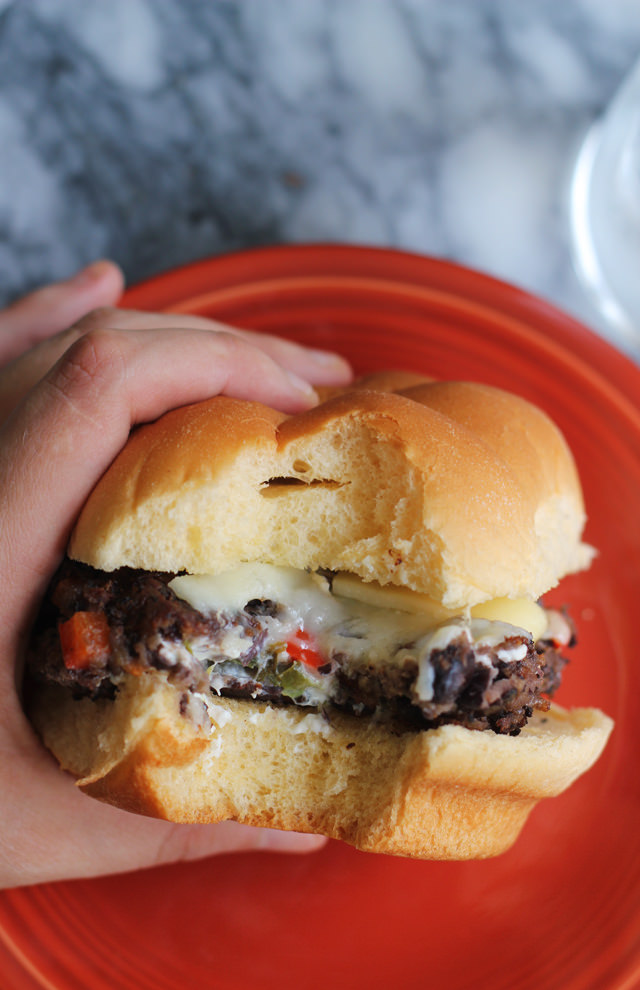 THURSDAY
CHERRY TOMATO, ZUCCHINI, AND PESTO PIZZA
Prep Ahead Tip: Use storebought pizza dough or prep it ahead of time.
Vegan Substitutions: Replace the gouda cheese with a vegan mozzarella.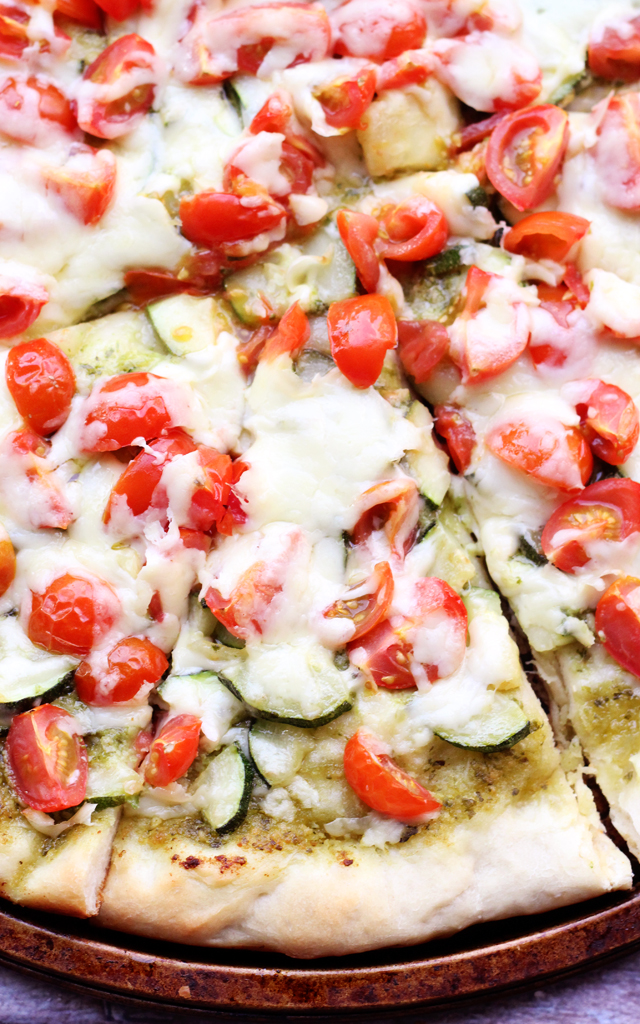 DESSERT
APRICOT, CHERRY, AND ALMOND CAKE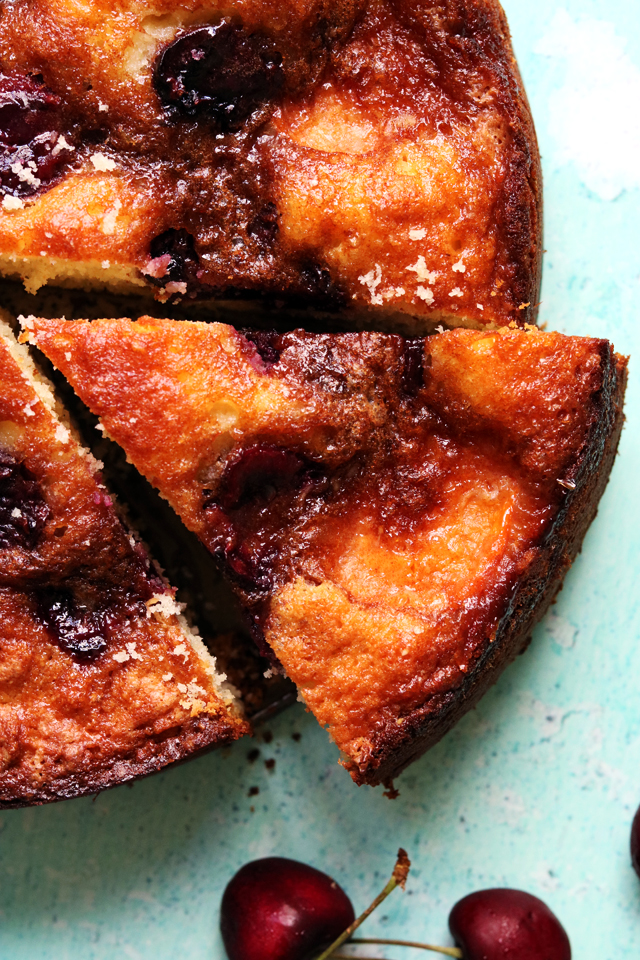 SHOPPING LIST
For a printable shopping list, click here.