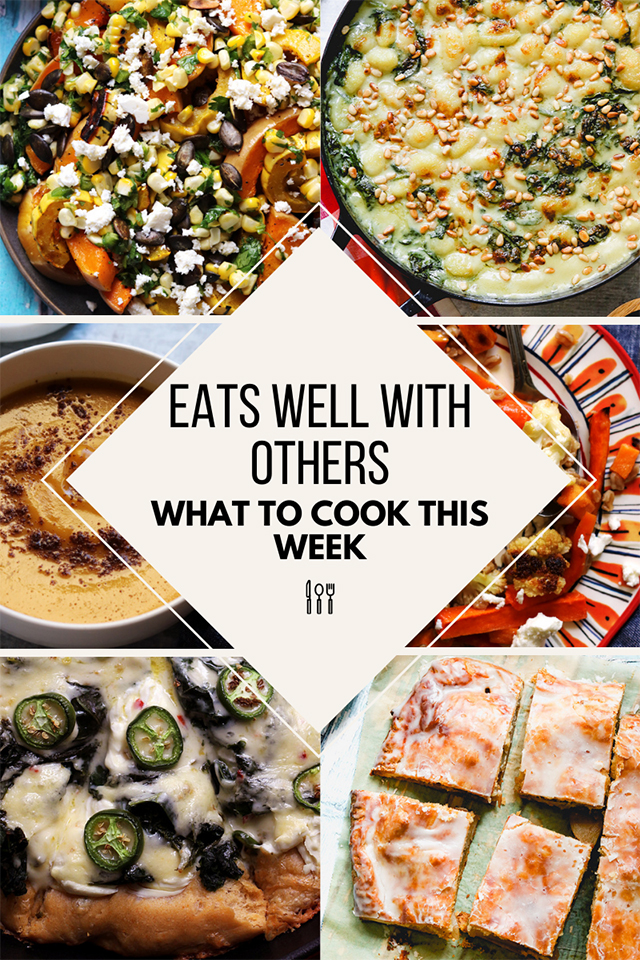 I'm finally getting in the fall spirit! The temperatures here have dropped to the 60s and we have about 20 lb of apples to use up after going apple picking this past weekend. Apple pie-town, here we come! I'm ready for all the cozy food and I hope you are too.
Here's what we're cooking:
Starting off the week with a super creamy, super comforting creamed spinach gnocchi bake – so perfect for Sunday Supper.
Next up – a roasted butternut squash and sweet corn salad that can serve as a side salad but is also hearty enough for a main meal.
On Tuesday we're making jalapeno popper deep dish pizza (with some kale snuck in for good measure).
A cozy Persian butternut squash and sweet potato soup is on the docket for Wednesday. This is the epitome of fall eating!
Finally, we're ending the week with a mustardy farro and roasted root vegetable salad. Full of great flavors and it makes for tasty lunch leftovers.
For dessert, we're making glazed apple slices to use up some of our apple haul!
Happy eating!
SUNDAY
CREAMED SPINACH GNOCCHI BAKE WITH TOASTED PINE NUTS
Prep Ahead Tip: Recipe comes together quickly, no need to prep ahead.
Vegan Substitutions: This relies heavily on dairy and would be hard to veganize. I recommend pairing the gnocchi with your favorite vegan alfredo sauce, adding spinach and topping with the toasted pine nuts.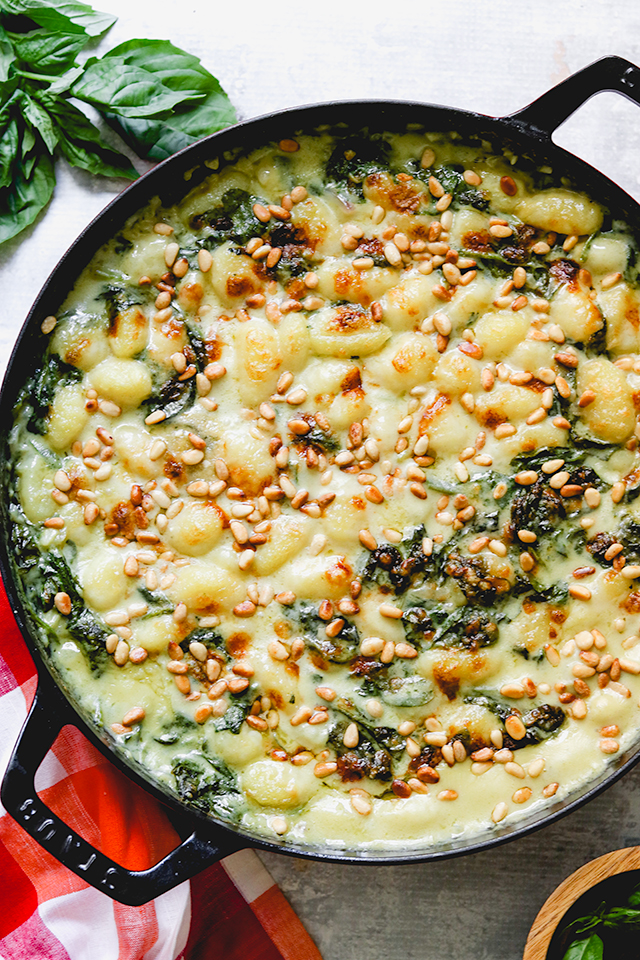 MONDAY
ROASTED BUTTERNUT SQUASH WITH SWEET CORN SALSA
Prep Ahead Tip: Roast your squash ahead of time.
Vegan Substitutions: Omit the feta cheese or use a dairy free version.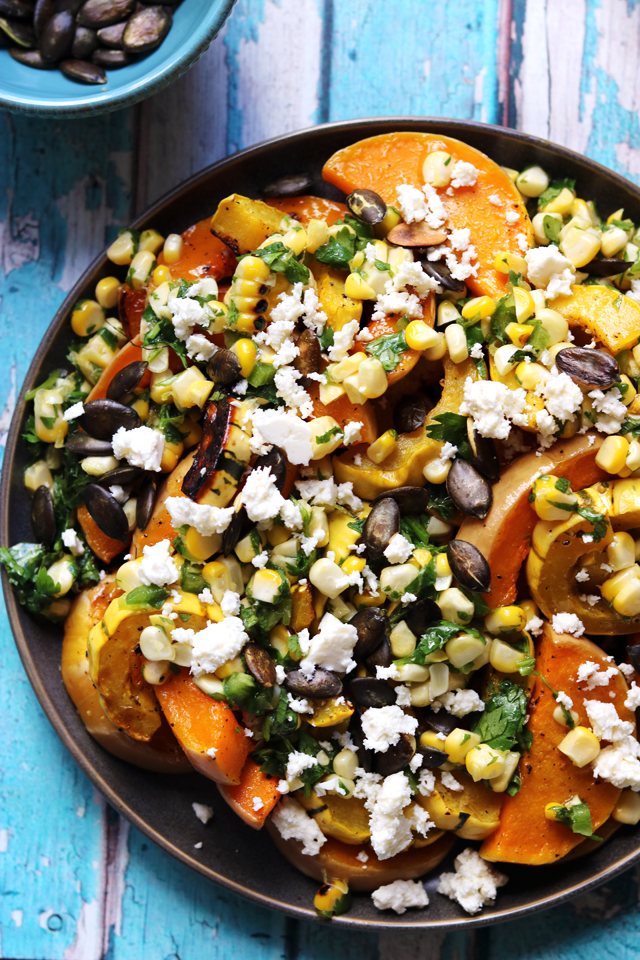 TUESDAY
JALAPENO POPPER DEEP DISH PIZZA
Prep Ahead Tip: The dough needs at least 30 minutes to rise so make sure you leave enough time for that.
Vegan Substitutions: Replace the cheese with dairy-free alternatives.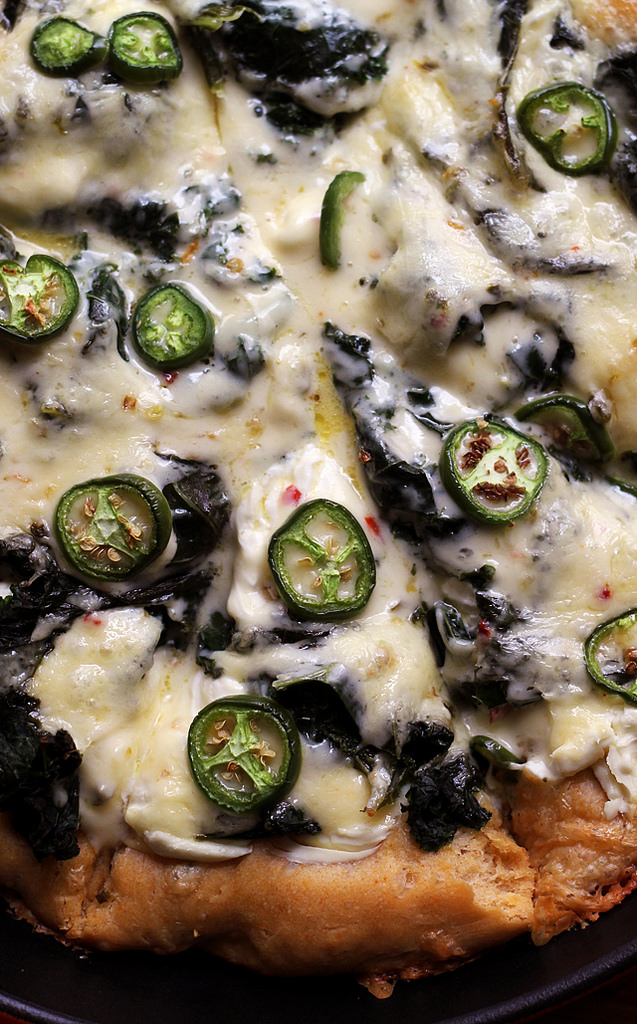 WEDNESDAY
PERSIAN BUTTERNUT SQUASH AND SWEET POTATO SOUP
Prep Ahead Tip: Recipe comes together quickly, but the whole soup can be made ahead of time and reheated when ready to eat.
Vegan Substitutions: Recipe is already vegan.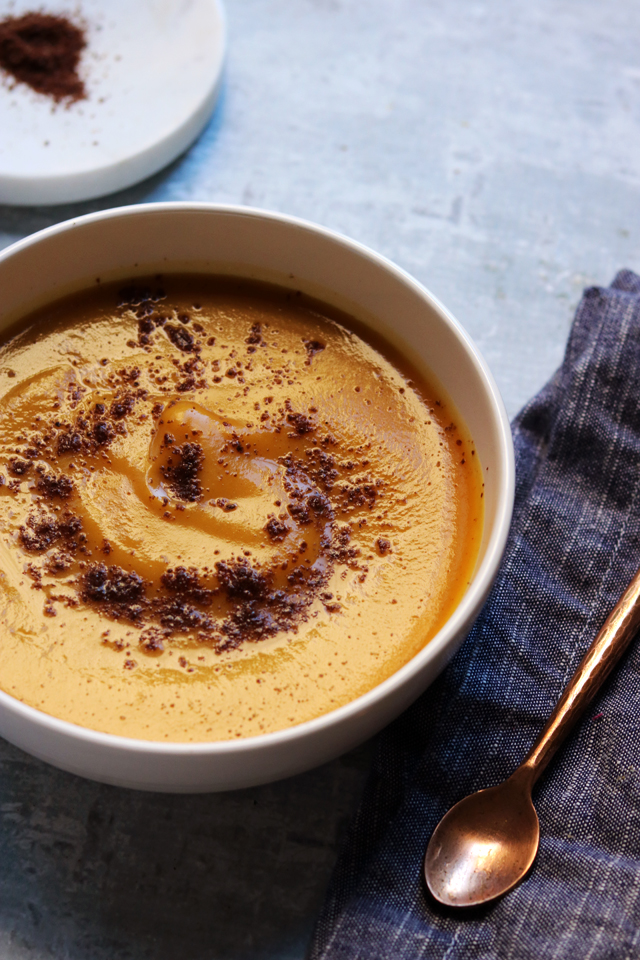 THURSDAY
MUSTARDY FARRO SALAD WITH ROASTED ROOT VEGETABLES
Prep Ahead Tip: Roast the vegetables and cook the farro ahead of time. Bring to room temperature before eating.
Vegan Substitutions: Omit the goat cheese or use a vegan alternative. Use maple syrup in place of honey in the dressing.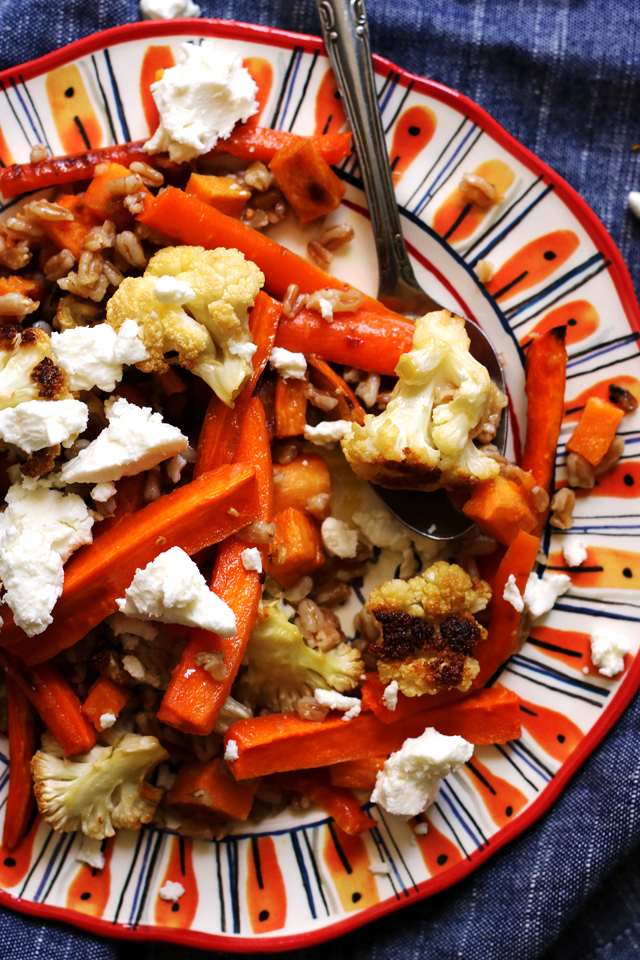 DESSERT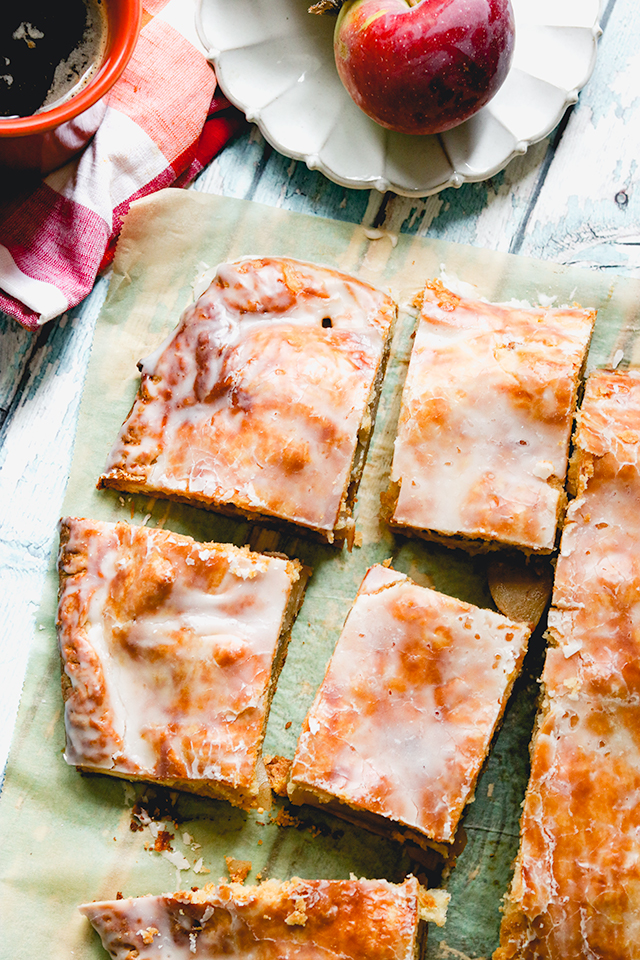 SHOPPING LIST
For a printable shopping list, click here.