Roasted butternut squash ravioli with sage brown butter and toasted pecans is an indulgent fall dish that is as perfect for weeknight eating as it is for special occasions!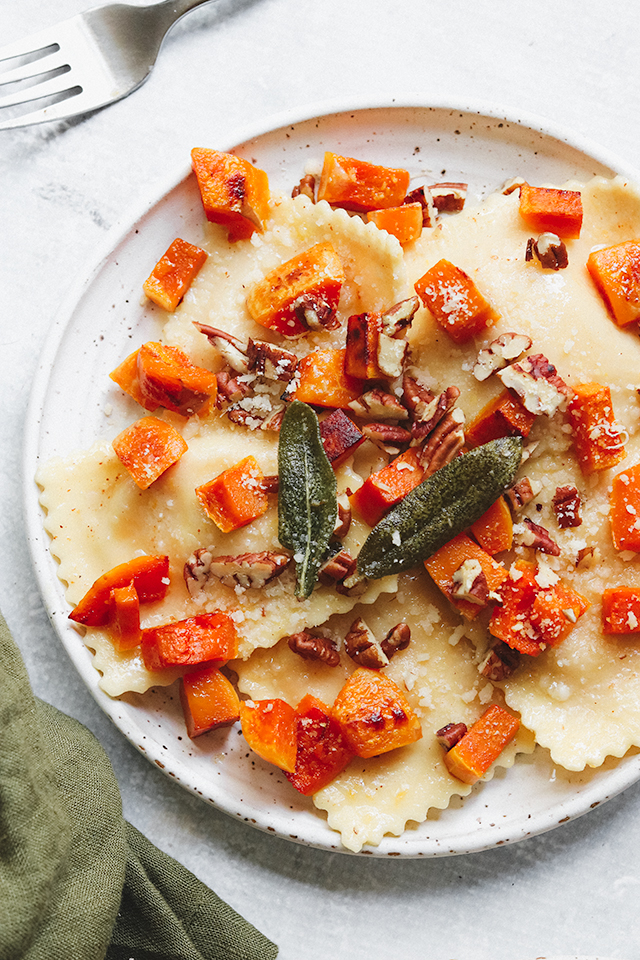 If there's a meal that I will always always always order when I see it on a restaurant menu, it's butternut squash ravioli with brown butter sauce.
Doesn't matter the time of year, the time of day – I'm not picky.
Butternut ravioli for breakfast in the heat of summer? Done it. 10/10 would recommend.