A skillet cornbread that is filled with fresh corn and southwestern flavors, then topped with a cheesy mix of cheddar, feta, and jalapeno peppers. Excellent straight from the oven or as a make-ahead dish.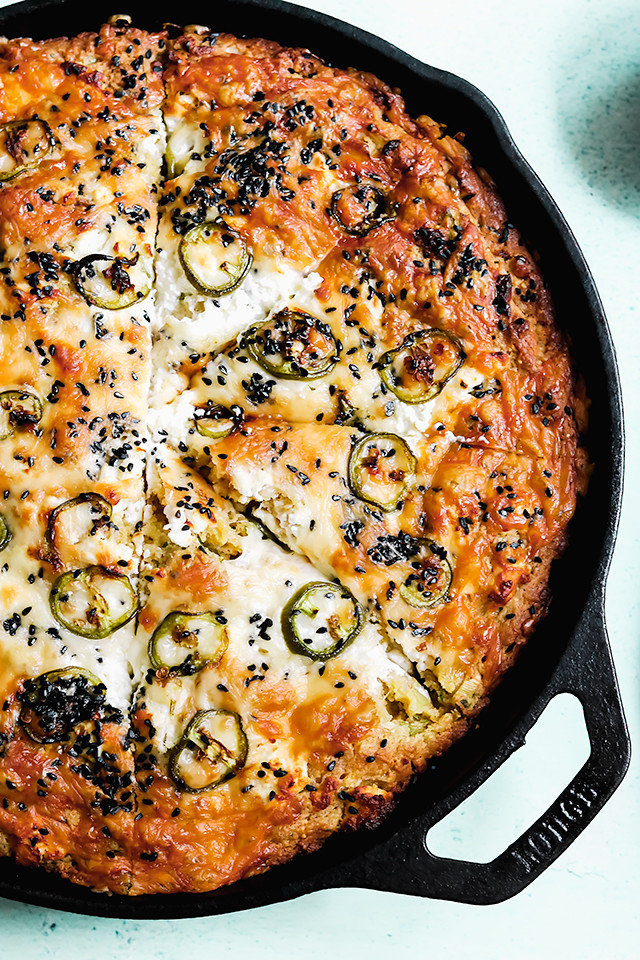 Somehow despite having more time at home, I feel less and less inspired to cook. It's the weirdest thing because normally I'd be capitalizing on this time to tackle all of the new baking or cooking projects that I've been putting off.
But no, mostly I just stare at Facebook or the New York Times and do Go Noodle "workout" videos with my child.
It doesn't help that Remy has developed a cough so I'm vaguely terrified that we're all about to meet our demise because she has literally coughed or sneezed on every surface in our home, including my face multiple times. There's no such thing as self isolation from your immediate family when you're three, that's for sure.