Banana bread scones topped with a chocolate tahini frosting – the perfect indulgent weekend breakfast!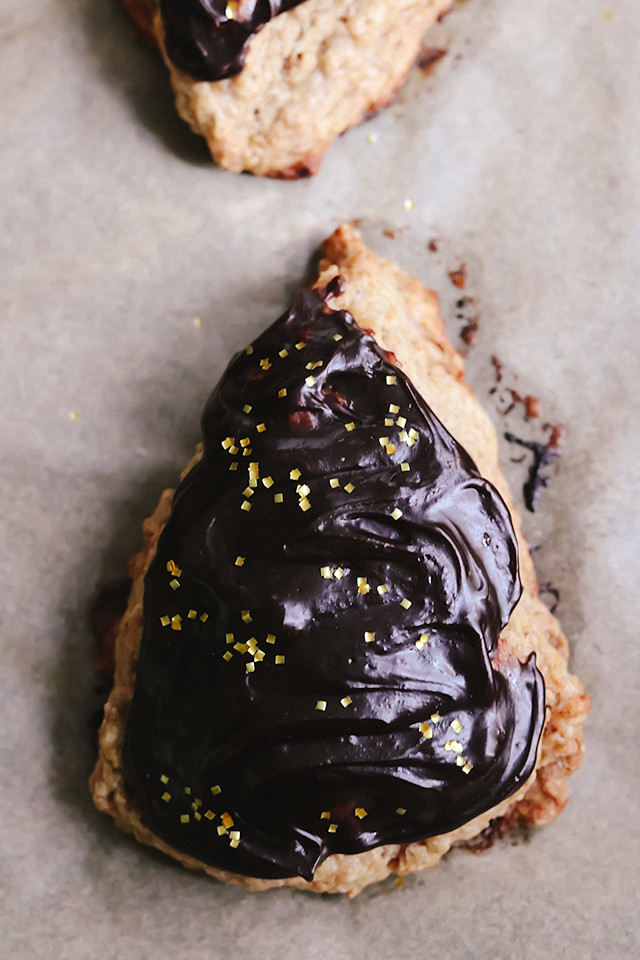 Buckle up kids, I'm about to blow your banana bread-loving minds.
No one can deny that 2020 was alllllllllll about the banana bread. (Okay, AND the sourdough but I'm just not there yet, despite having bought all the sourdough-making supplies and swearing that I'm finally going to get a starter going every weekend. Since March.)
2021 – going to be all about the banana bread SCONES.
Seriously. I'm calling it now.