Fajita-style veggies are marinated overnight, roasted, and then stuffed into butter lettuce wraps in this delicious and easy to prep ahead weeknight meal.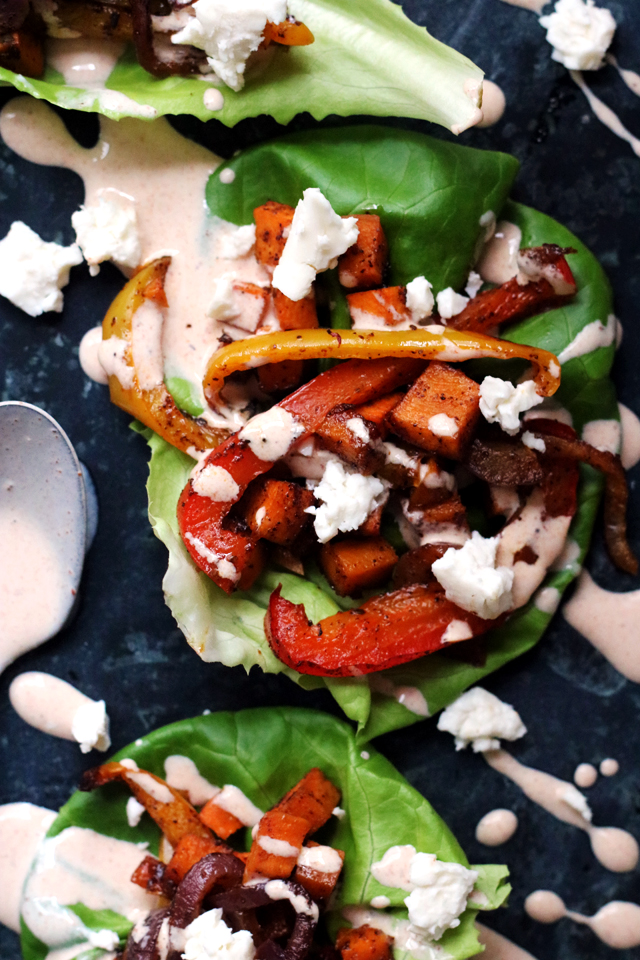 Consider this my resignation as president and founder of the "Seriously? Lettuce Wraps?!?!" club.
For the longest time, I couldn't fathom the concept of a human who would choose, of their own volition, leafy greens over complex carbs, especially when it came to how they wrapped their tacos. I mean, sure, put a gun to my head and maybe I would go with the lettuce (but only if it wasn't iceberg), otherwise I'm reaching for the tortilla every time.
And then, I don't know. We had extra butter lettuce in the fridge that I didn't quite know what to do with and a bag full of fajita veggies marinating overnight….
One thing led to another and all of a sudden I found myself eating lettuce wraps while leaning over my table post photo shoot, chipotle crema dripping off all my fingers and probably my chin, not sure of how I got there, but really glad I did.