This strawberries and cream pandowdy is topped with a flaky rye crust and double baked until the strawberry juice overflows its edges.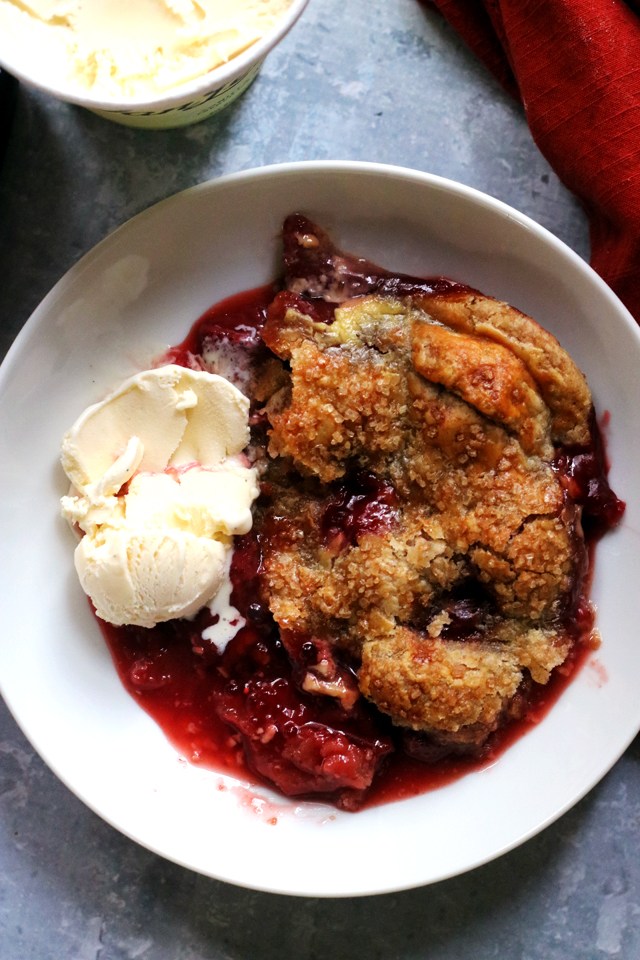 I was brainstorming recipe ideas a few nights ago and made the irreparable mistake of looking at Pinterest recipe trends for inspiration.
Let's just say there are some things that you can never unsee.