A hearty pot of black-eyed pea stew that is filled with vegetables and topped with a bright and fresh green herb smash.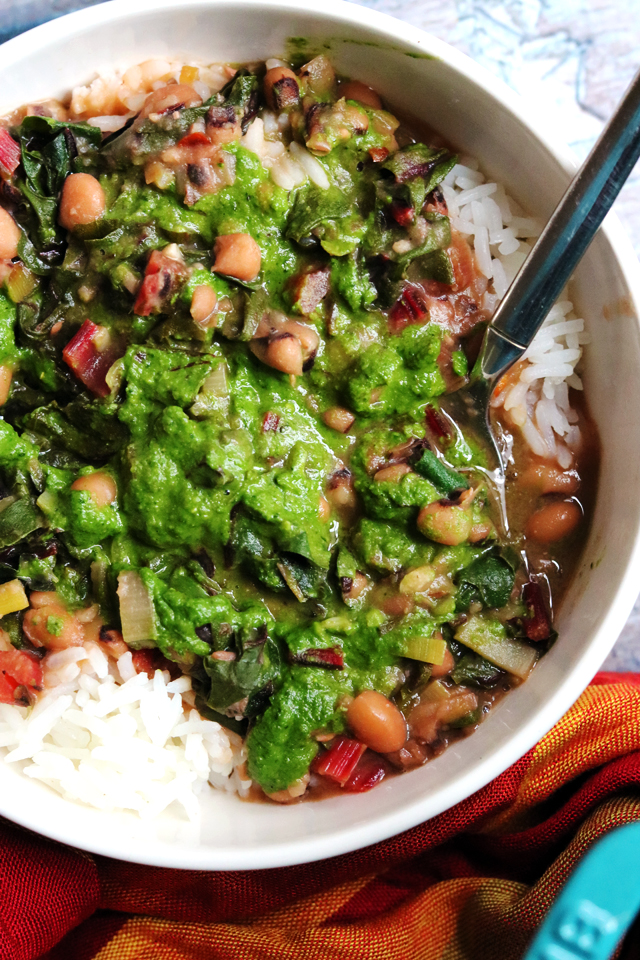 I went on a bit of a black-eyed pea rampage around the turn of the year. Partly for (good) luck. Partly in a halfhearted attempt to KonMari my pantry, which is not a physical location, mind you, but a conglomerate mess that includes my cabinets, the kitchen floor, our front hall closet, etc.
The end result was us eating black-eyed peas for a week (or two) straight with no discernible improvement in my pantry clutter.
There are worse things.