Better-than-takeout creamy tomato chickpea and cauliflower masala from Smitten Kitchen Keepers – a richly spiced curry that's easy to make at home even on busy nights.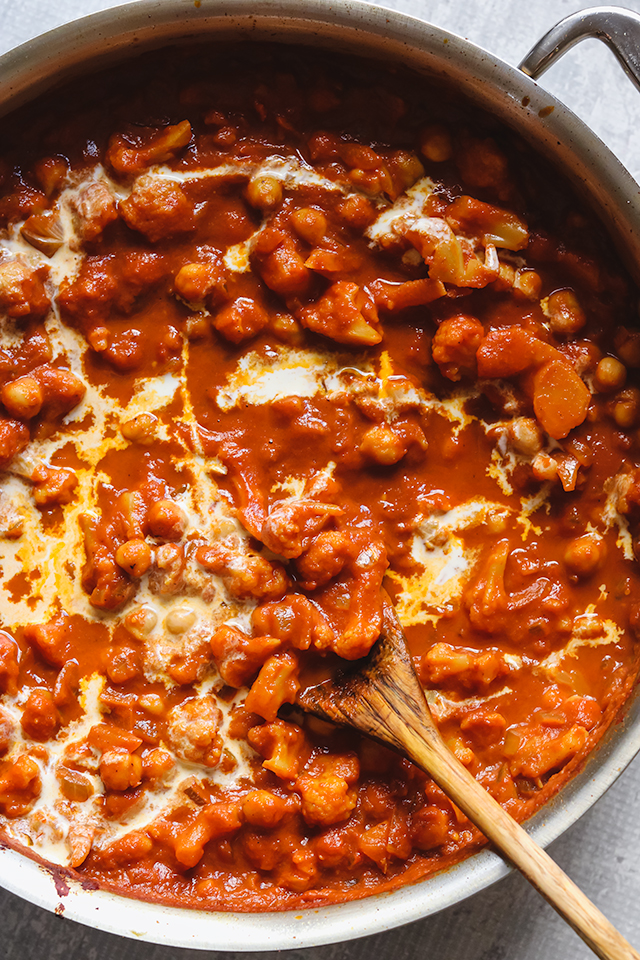 In today's edition of The Winter That Never Ends, it is March 14th and we are getting our FIRST snow of the year.
As I say (literally) daily: I quit. (Usually screamed in a fit of rage after one or both of my children has done something so egregious that resigning as a parent feels like the only logical option.)
But then I'll do what I always do, which is pick myself back up by my bootstraps and make dinner.