Everyone loves the combination of chocolate and peanut butter – especially in cake form! This chocolate and peanut butter goober cake has layers of peanut butter cake alternating with dark chocolate ganache and a light peanut butter frosting.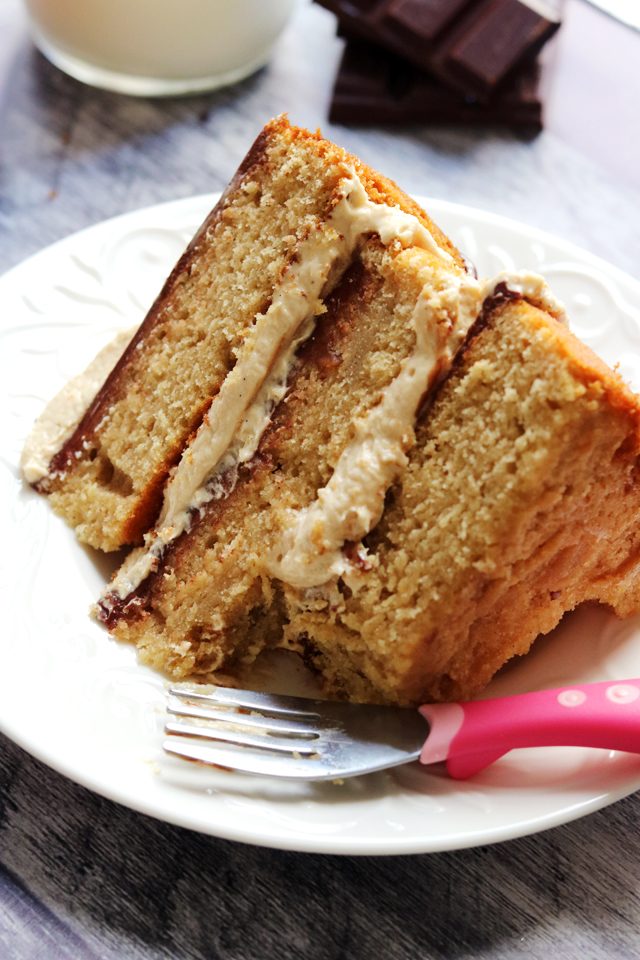 I know everyone's all carrotcake carrotcake carrotcake for Easter., but I'm over here like peanut butter and chocolate FOR LYFE.
It should seriously be an everyday occurrence. And if not every DAY (because let's be real, my metabolism just couldn't handle that) then at least every weekend.
Let's do it!!