A roasted delicata squash salad filled with the fresh flavors of lime juice, mint, feta cheese, pomegranate seeds.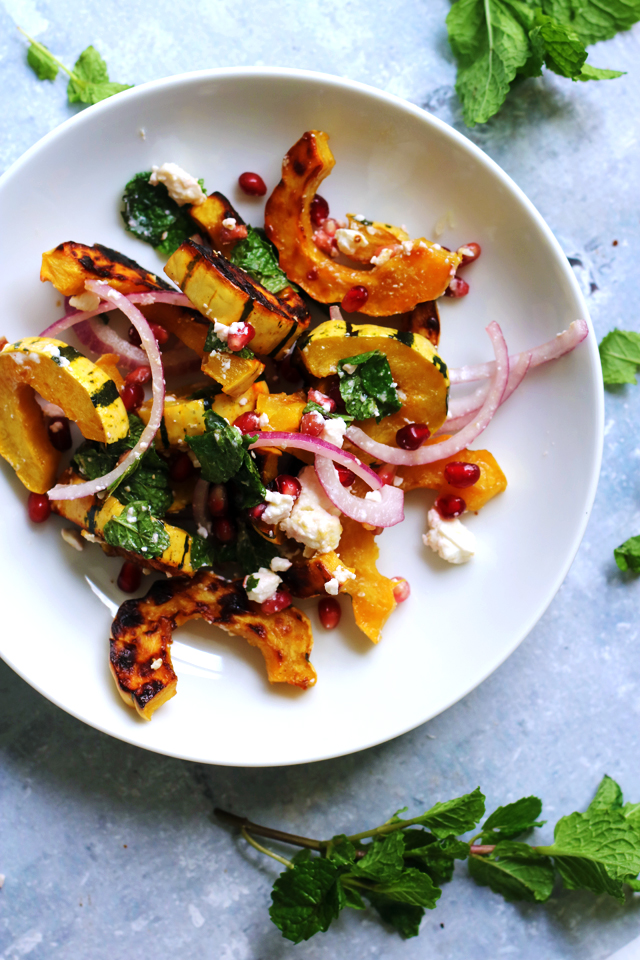 Welcome to my favorite season for salad.
Seems counterintuitive because the weather is getting colder so we should be craving soups and stews. And we are. We are!
But some of us (ahem, THIS GIRL) are also craving big piles of thinly sliced kale and roasted root vegetables all tossed together with crumbles of a bold cheese and a sweet-but-tangy vinaigrette.
What can I say? I know what I want.