Sweet potato vindaloo is a vegetarian take on a traditional Indian dish that it is at once sweet, tangy, sour, and spicy from a richly spiced vinegar and tomato-based sauce.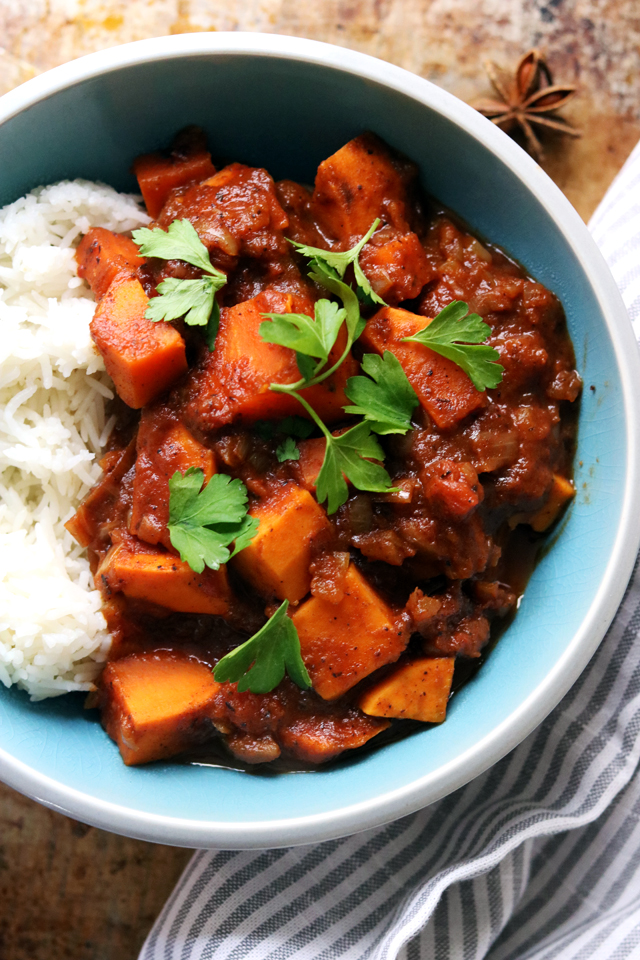 Are you challenging your taste buds in this new decade??
And by that I do NOT mean by giving up carbs and all things delicious in this world. Haaaaalllllll no. I'm zero percent about that.
I mean by introducing them to new flavors/textures/cuisines that maybe you were too scared to try in the past? Or maybe these were foods that you already loved but were too timid to tackle yourself in the kitchen??
Please say yes because these are the BEST kind of resolutions. They're all about enriching your life, and we could all use more of that.