Soy-braised tofu and vegetable udon noodle stir fry for a savory and simple weeknight meal.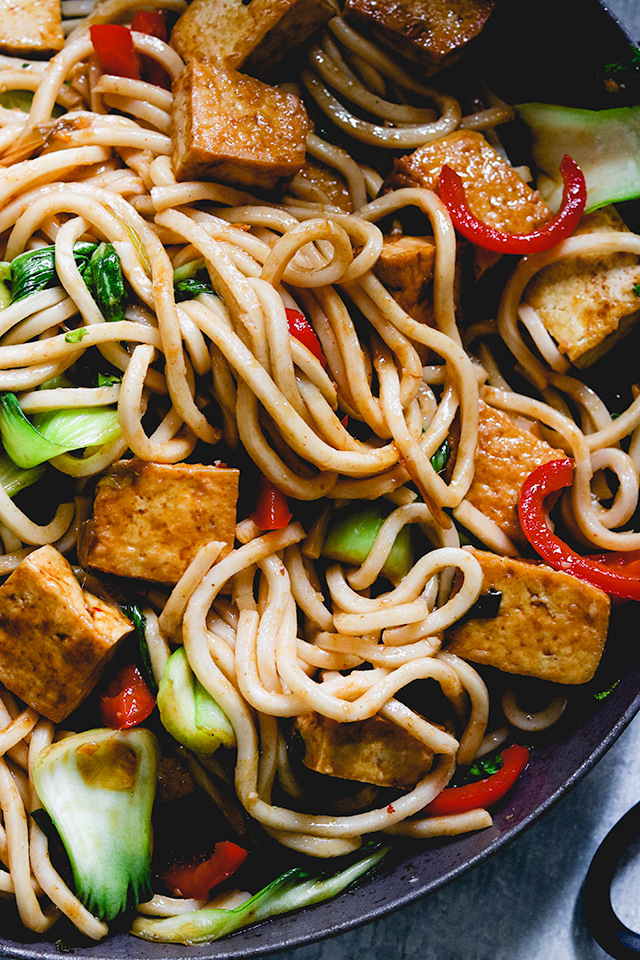 Welcome to this week's edition of the infinite weeknight dinner saga. 
I KNOW, the audacity of these family members who keep needing to be fed every night. Even Nico is in on it now and to say that I feel betrayed is an understatement. 
Et tu, Brute?