A toss-up between a quiche and a savory tart, this cheddar, spinach, and caramelized onion tart is perfect for brunch, lunch, dinner, or whatever meal you care to serve it for! Serve alongside a light salad or a bed of roasted vegetables to make it a complete meal.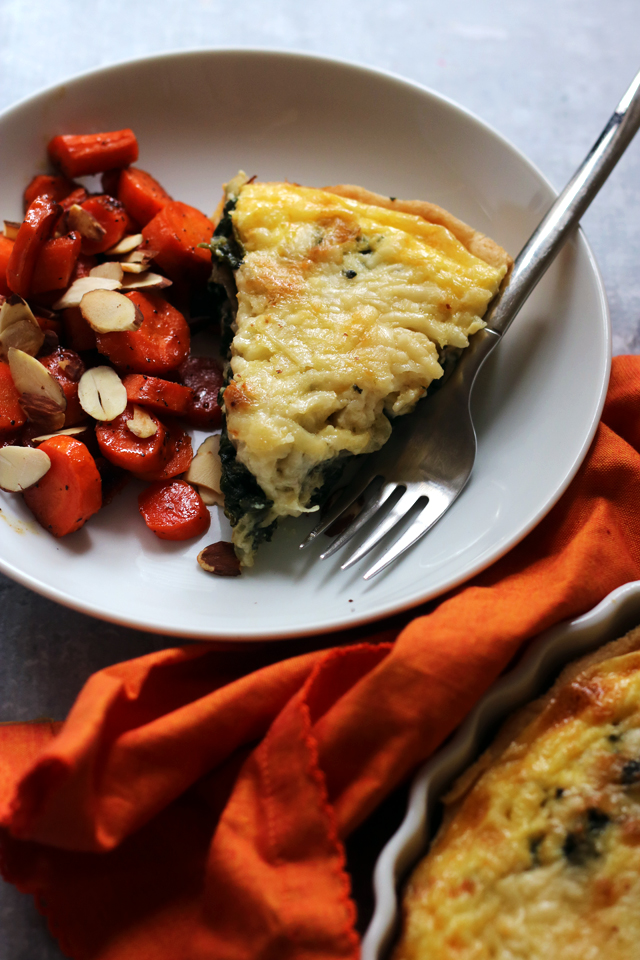 So, I learned recently that breakfast is actually not the most important meal of the day.
Outwardly, I was flabbergasted! Appalled! ENRAGED. All appropriate responses to having been lied to for my entire life.
But inwardly I was kind of doing cartwheels because: brunch – it's been you all along.