Addictively sweet and spicy roasted sweet potatoes with hot honey browned butter.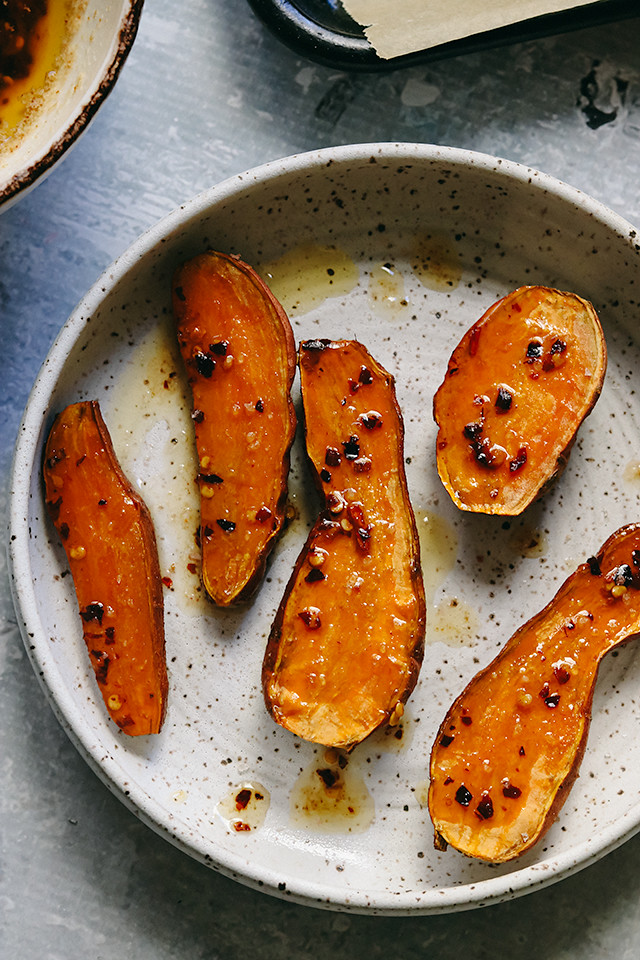 We'll just call these sweet potatoes fashionably late for Thanksgiving (by, err, a week) BUT just in time for the rest of your life!!
Which is good because I feel like we have a lot of long winter nights up ahead of us and hot honey browned butter is exactly the thing we need to pour all over the rest of 2020 to make it nice.