Za'atar crusted fried halloumi served with lemony sumac roasted vegetables and Israeli couscous – bowl food at its finest.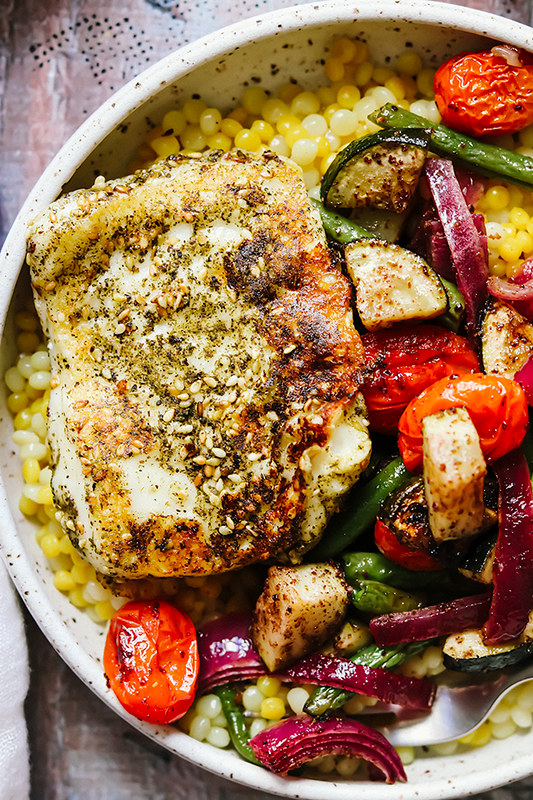 It's March!!!!
I don't know how to feel about that, given the events of last year. We went into the month so innocently and came out having experienced a collective trauma that I'm not sure any of us have been able to process given the unrelenting demands that the pandemic has placed on us.
Well, we won't be so naive again. Fool me once, shame on you, fool me twice…well, you know.