These vegetable enchiladas are filled with pantry ingredients and are so easy to make! Start your week off with a batch of them in your fridge, and you can't go wrong.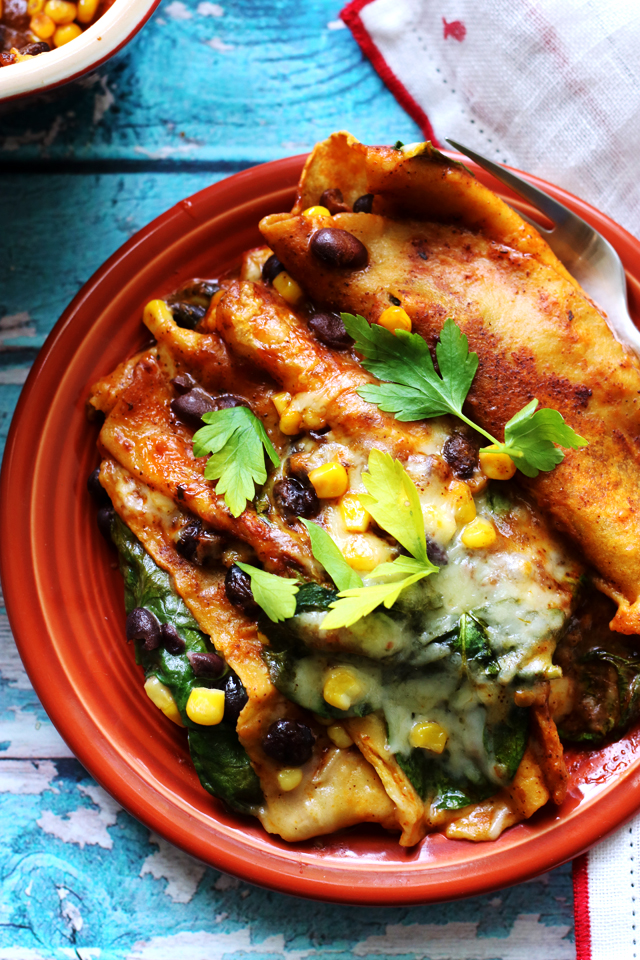 Fully embracing the glory of starting out the week with a full casserole pan in the fridge.
For a working mom (or heck, any busy human), that is basically the best feeling.