Crispy Thai fried fish is paired with a sour green mango salad that is a flavor explosion of tangy, salty, and sweet in every bite.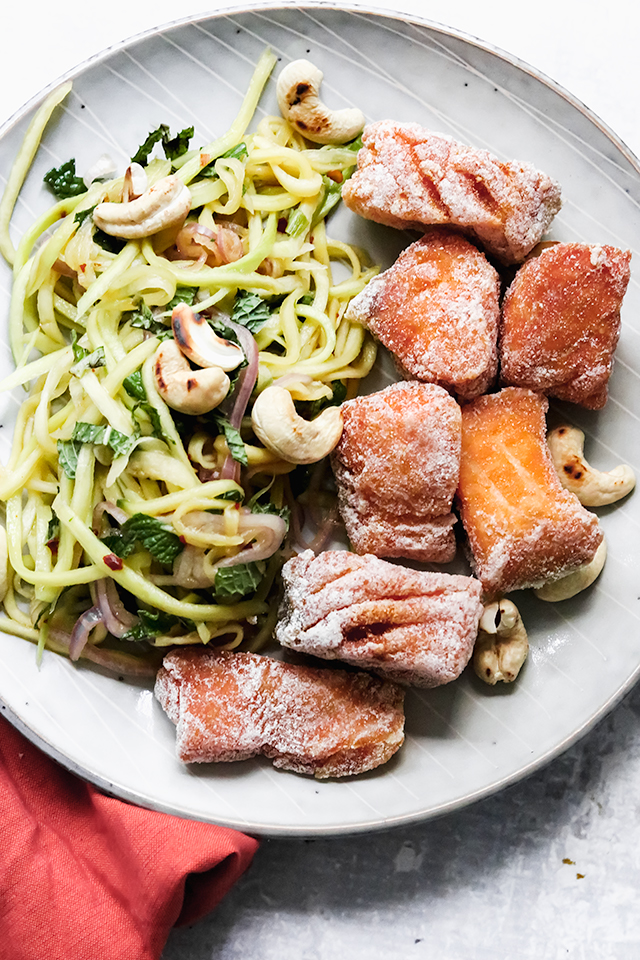 Look, I love a sticky sweet juice-dripping-down-your-chin mango as much as the next gal, but you truly haven't lived until you've had a sour mango eating experience.
Now this is not at all the same as eating an almost-but-not-quite-ripe mango, which I have done many a time either when I've misjudged a mango's ripeness or had my hand forced by a toddler who insisted on mango NOW despite my warnings that they weren't quite ready yet. It is disappointing at best and unpalatable at worst.
This is different. It is a celebration of the sour mango in its own right! Embracing its mouth-puckeringly tart qualities and letting them shine by layering them with flavors that will truly make them sing.