A one-pan pasta dish that is filled with winter squash, kale, capers, and lentils. It has a hint of spice and is delicious with a dusting of parmesan cheese on top.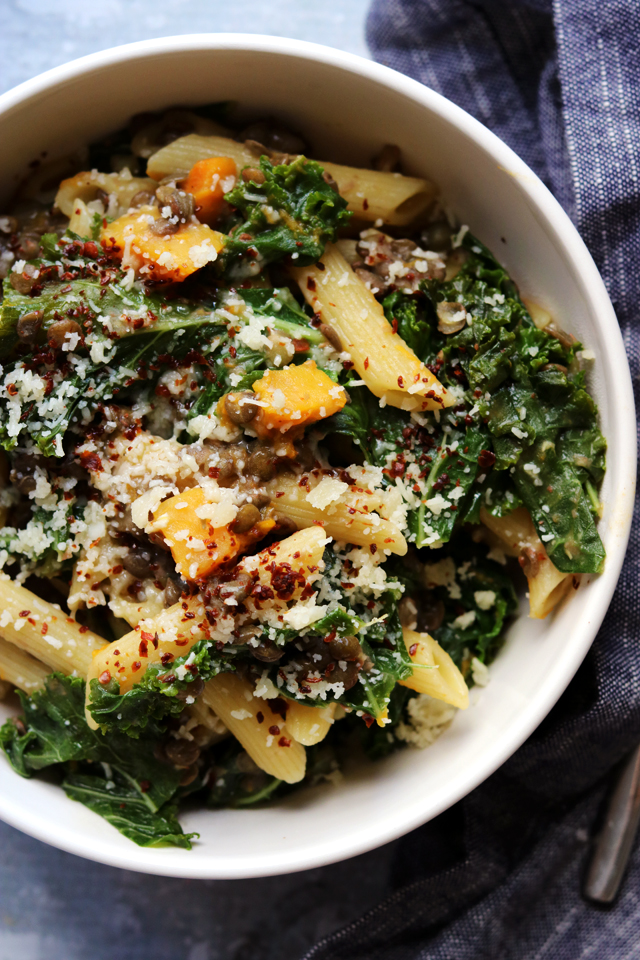 Having a real case of the Mondays here.
Yesterday we were out of the house from 10AM until 6PM (and this was after I did a 6 mile run, because DID I MENTION I'M RUNNING A HALF MARATHON IN MARCH) so not only was I exhausted but also, all of my weekend to-dos got thrown to the wayside in exchange for good old-fashioned fun.
I don't regret a thing, but also I only meal-prepped for like a quarter of the week so I need something quick/easy/healthy to take care of the rest of it.