Sweet and spicy tofu noodles filled with fresh, crisp vegetables and shallow fried tofu. An easy weeknight meal!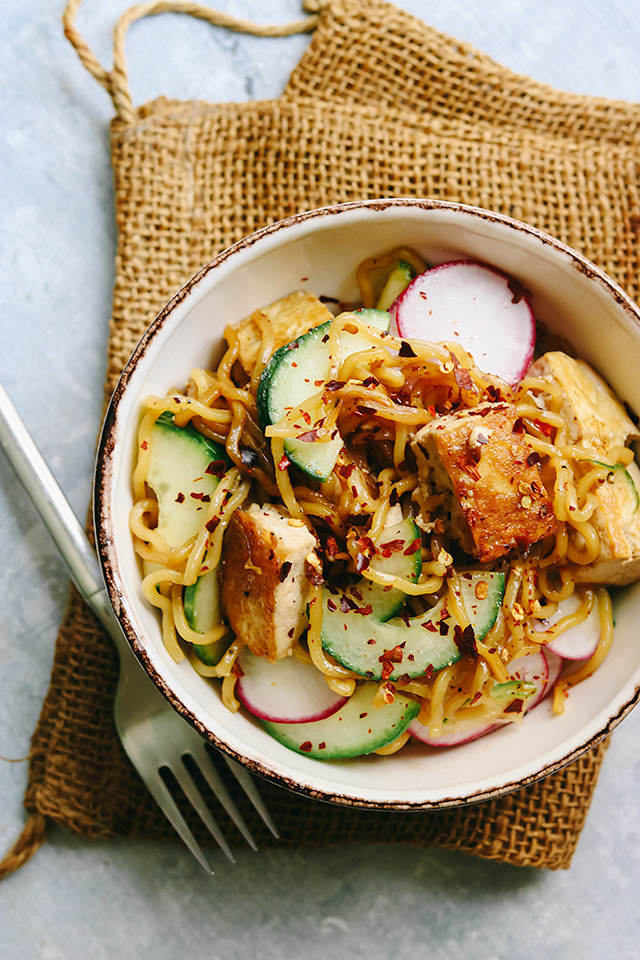 Give me a big bowl of sweet spicy salty crispy crunchy chewy noodles and I'm one happy gal.
Tell me it can be made in less than 30 minutes on a weeknight and I'll be EXUBERANT.
We need more meals like this in the world, and pronto.