Dishoom restaurant in London's version of aloo sabzi, a richly spiced vegetarian Indian potato curry that is made extra special with the addition of chickpeas and paneer.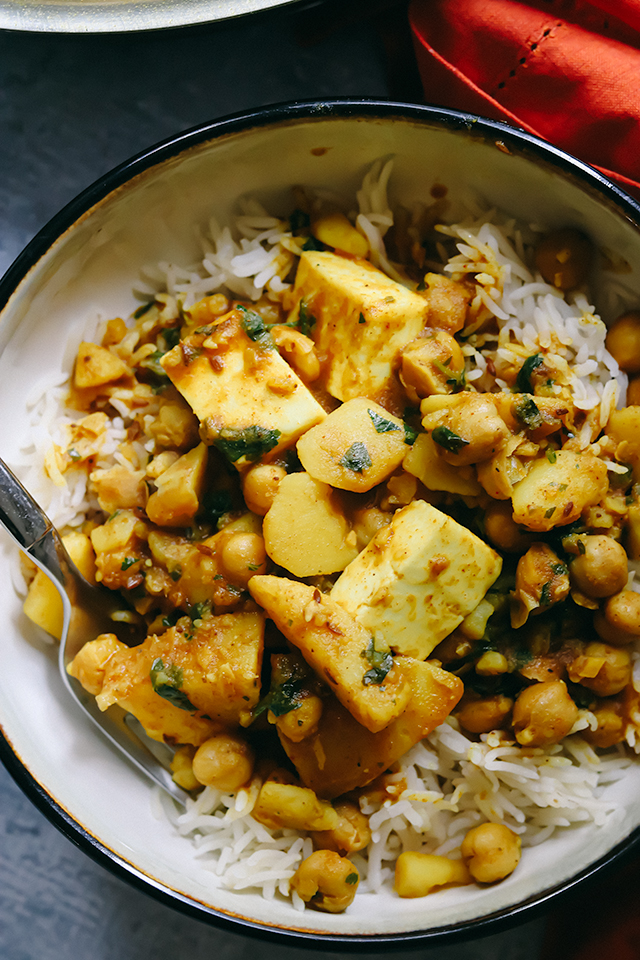 There's officially a fall chill in the air, which has me craving a big bowl of something warm, spicy, and ideally paneer-filled. When this mood hits, I turn to one of my many Indian cookbooks and never fail to find inspiration within their pages.
Recently on one of these cookbook expeditions I discovered aloo sabzi, which is a fairly traditional vegetarian potato-based curry. Made without onion or garlic, it relies heavily on various spices for its signature depth of flavor. This version is from the Dishoom cookbook, which features fare from the famous London restaurant of the same name. While restaurant cookbooks can be hit or miss (many are not very well tested or adapted for the home cook), Dishoom's does a great job of bringing their Indian food to life right in your own kitchen. I've made quite a few of the recipes and they've all turned out really well, rivaling the Indian takeout we often order.