An Indian version of tortilla soup meets chili that is rich with spice and flavor. Serve with toasted naan strips in place of tortillas.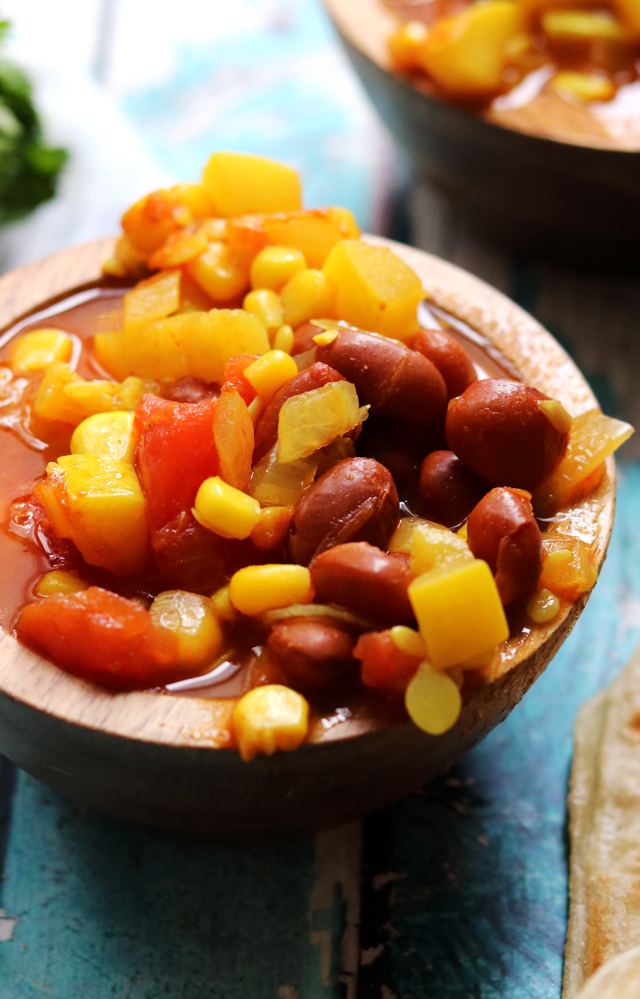 More soup! More soup!!
This was part of my personal mission to make every tortilla soup known to man (really, I CANNOT pass up a tortilla soup recipe in a cookbook without immediately running to the kitchen and getting a batch simmering). I'm just constantly in search of the perfect recipe. You know, a soup that's intensely savory, rich with spice, stuffed with all of my favorite soup mix-ins, topped with all of my favorite soup toppings, and just the ideal version of itself in every way.
I'm not picky.