An easy summer appetizer made of herb-infused charred roasted cherry tomatoes served on a bed of cold yogurt. Perfect with with sourdough, pita, or focaccia for scooping.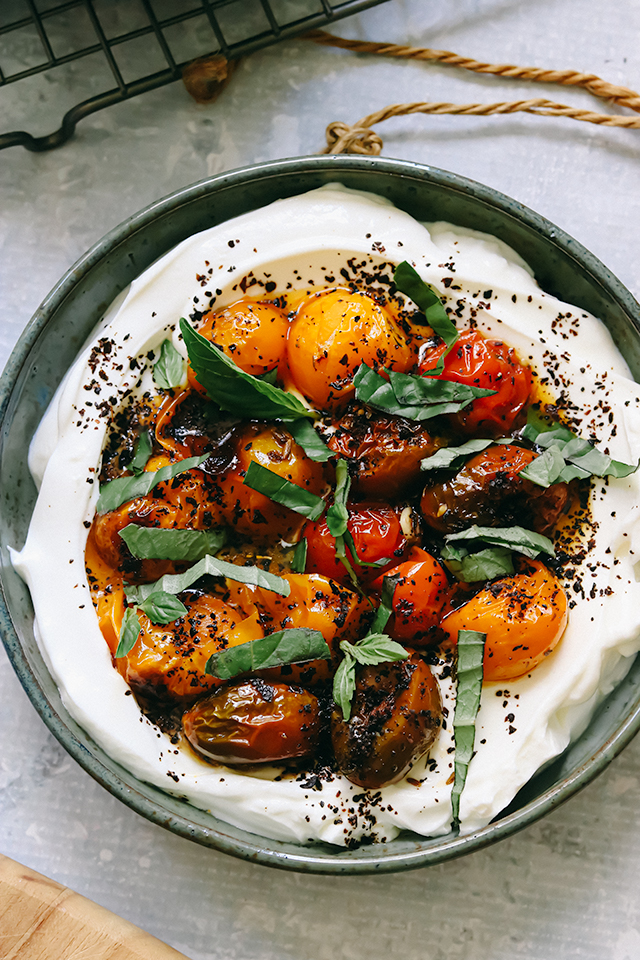 You know I love a good meal plan, but when it's been ninety degrees for three days straight and the next meal on your list is a tomato galette with multiple components and a whole lot of oven time…sometimes you just need to abandon ship and dive into the simply delicious world of charred, roasted tomatoes served on a bed of cold, creamy yogurt. 
I'll be right there with you, for moral support and cherry tomato scooping.