Summer farro bowls topped with spiced beans, fresh corn, and a sweetly spicy peach jalapeno salsa.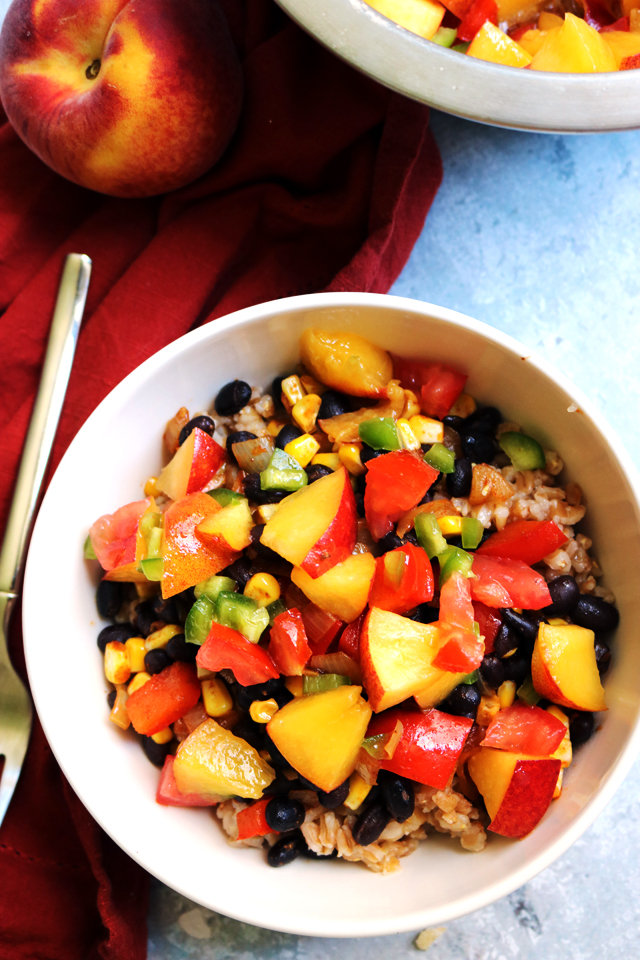 We got the funniest message from Remy's daycare teacher yesterday.
The gist of it was basically "Sometimes Remy only eats the fruit and avocado you send for lunch and just picks at the main course. We are concerned and have been giving her extra fruit/food from the school lunch."
I had to laugh because, uh, yeah. Sometimes Remy refuses to eat meals and just wants to snack all day.
Momma aware.