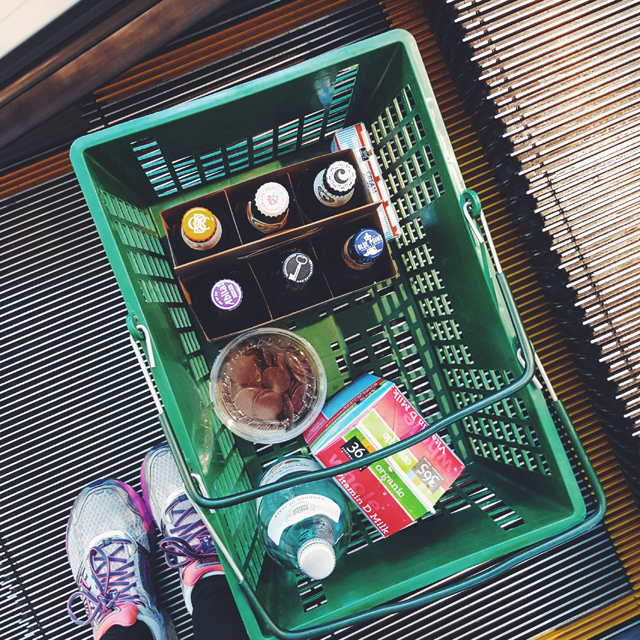 1. Some days just call for beer. And chocolate.
2. #noshameinthat
3. Is anyone else slightly bummed that I have NO MORE HONEYMOON RECAPS for you? I feel like every Wednesday Coffee Talk from now on is just going to be so anti-climactic. I mean…what could top ITALY.
4. CSA UPDATE: I have been totally negligent about updating you!! (#hidesinacorner). Honestly, that's largely because for a long time we were mostly getting fifty shades of lettuce, and I just couldn't bore you with salad after salad after salad. But now we're knee deep in summer squash and oriental eggplants and summer spinach and swiss chard! So many of my favorites. Anyone else out there CSA-ing? What is your favorite thing that you've made with your veggie hauls?
5. The one thing we haven't gotten yet that I am DYING FOR is multi colored heirloom tomatoes. I feel like at this time last year, we were rolling in them but I think it's just been a cooler summer overall, which is not ideal for tomato growth. Might have to hit up a farmer's market this weekend to find some!
6. In other news, I feel like summer has been FLYING. This may have something to do with the fact that my thesis defense has been scheduled for September 22nd…meaning I actually have to write my thesis before then. Hold me.
7. I spent half of work yesterday reading/thinking about this terrifying article I read in The New Yorker. If you need me, I'll be in a constant state of panic.
8. And no, this did NOT help my plight from #6, thankyouverymuch.
9. So, I did something kind of crazy yesterday. I signed up for this smoothie ingredient delivery service.  Basically they send you ingredients/recipes for five, two serving smoothies every week! That's TEN SMOOTHIES. I might end up just doing every other week, but I've really been wanting to get smoothie-ing and this is the kick in the butt I needed. Excited. (PS – this was not sponsored at all! They don't even know I exist.)
10. Don't tell the.boy, but he's totally going to be forced to smoothie with me. Except for the really awesome smoothies…I'm probably going to insist on having both of those myself.