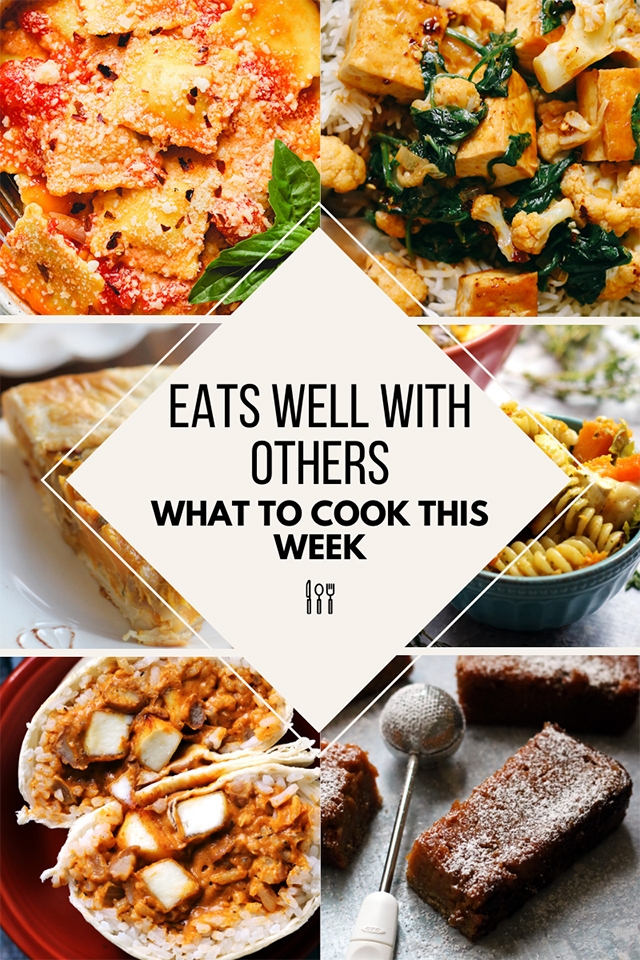 We are (literally) running out the door this morning to get Remy to her appointment for her first Covid shot! So let's just get to the food, shall we?
Here's what we're cooking:
Starting off the week with the ultimate Sunday meal – tomato and brown butter ravioli. I think even my Italian grandma would approve of this one.
Next up – Indian butter paneer burritos! A fun fusion take on one of my favorite Indian dishes.
On Tuesday we're making Thai-inspired tofu rama with peanut curry sauce. Feel free to use whatever veggies you have in the fridge to bulk this up.
Butternut squash and caramelized onion galette is one of my favorite fall meals! It's also a great vegetarian option for the holidays.
Finally, we're ending the week with a truly delightful roasted butternut and brussels sprout pesto pasta salad. So tasty.
For dessert (or brunch!), we're making pumpkin chess pie bars. The best!
Happy eating!
SUNDAY
TOMATO AND BROWN BUTTER RAVIOLI
Prep Ahead Tip: Make the sauce ahead of time and store extras in the freezer for future meals!.
Vegan Substitutions: Use olive oil in place of the brown butter.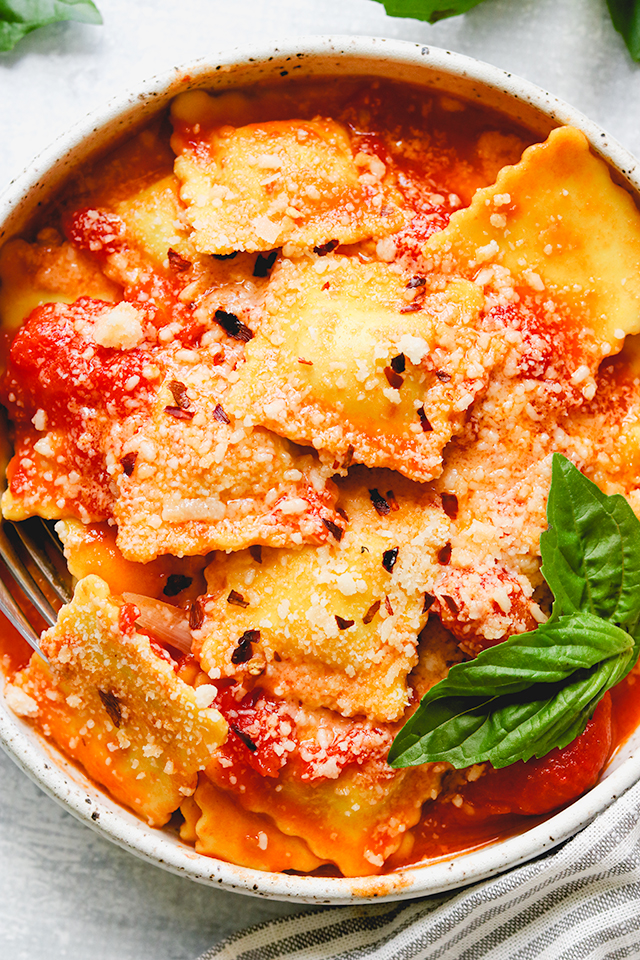 MONDAY
Prep Ahead Tip: Cook the rice ahead of time.
Vegan Substitutions: Use tofu in place of the paneer cheese and a dairy-free yogurt to replace the Greek yogurt.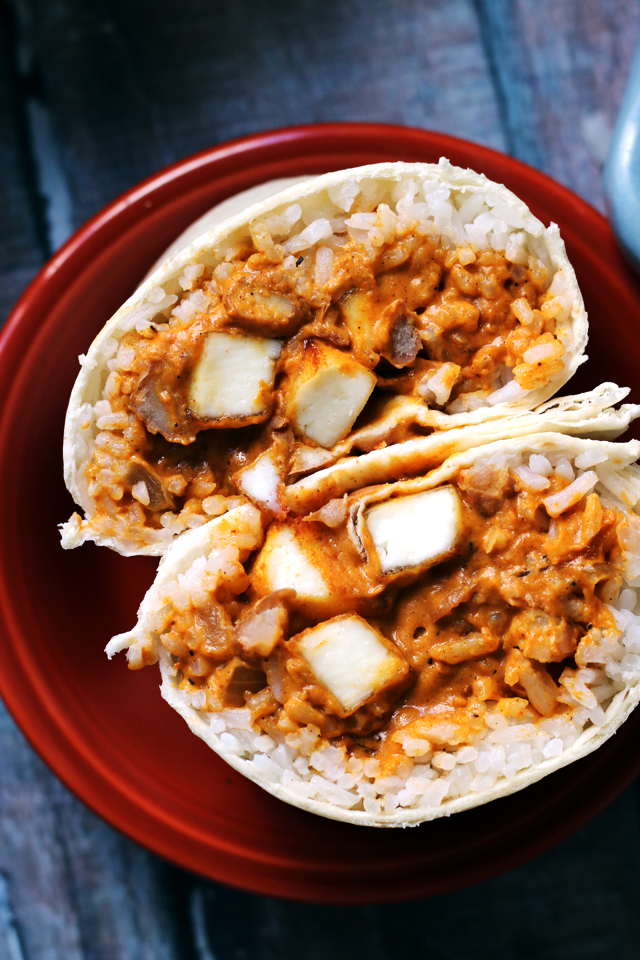 TUESDAY
THAI-INSPIRED TOFU RAMA IN PEANUT CURRY SAUCE
Prep Ahead Tip: Recipe comes together quickly, no need to prep ahead.
Vegan Substitutions: Recipe is already vegan,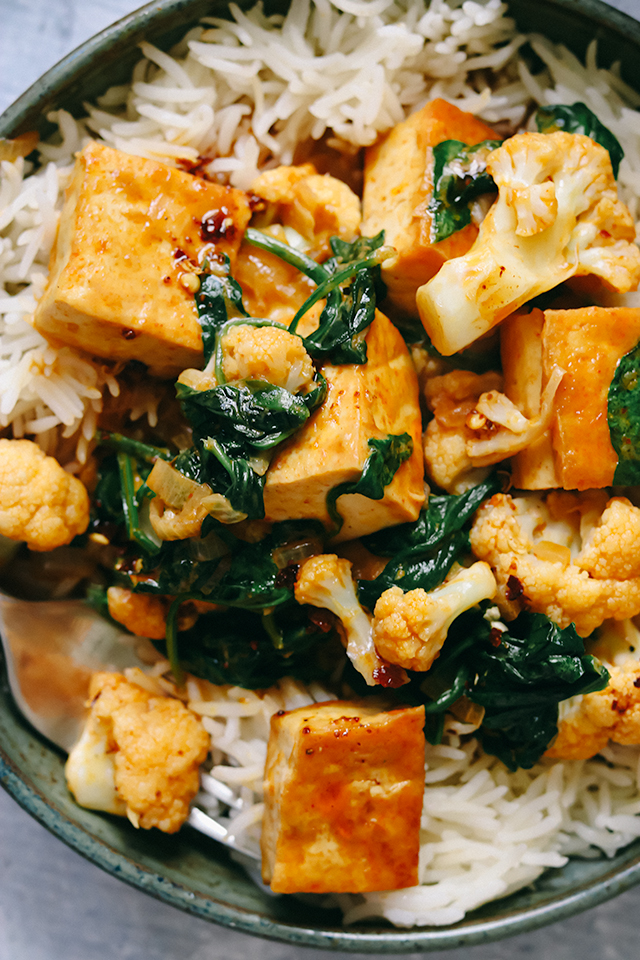 WEDNESDAY
BUTTERNUT SQUASH AND CARAMELIZED ONION GALETTE
Prep Ahead Tip: Prep the crust and the filling ahead of time. Then just form the galette and bake on the night you plan to eat it.
Vegan Substitutions: This recipe relies heavily on butter and cheese, so it will be difficult to veganize.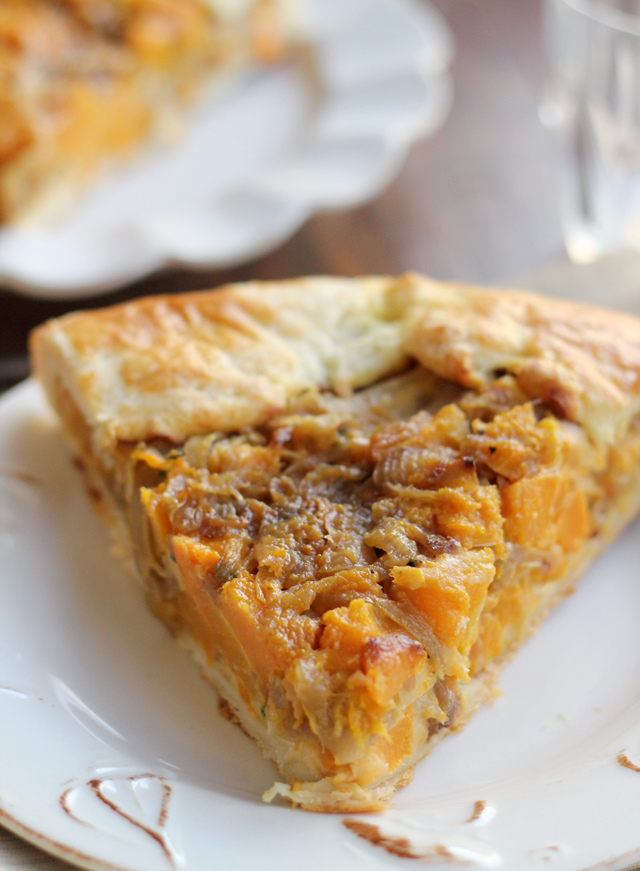 THURSDAY
ROASTED BUTTERNUT AND BRUSSELS SPROUT PESTO PASTA SALAD
Prep Ahead Tip: The vegetables can be roasted ahead of time.
Vegan Substitutions: Use nutritional yeast in place of the parmesan cheese in the pesto (add to taste). Omit the brie.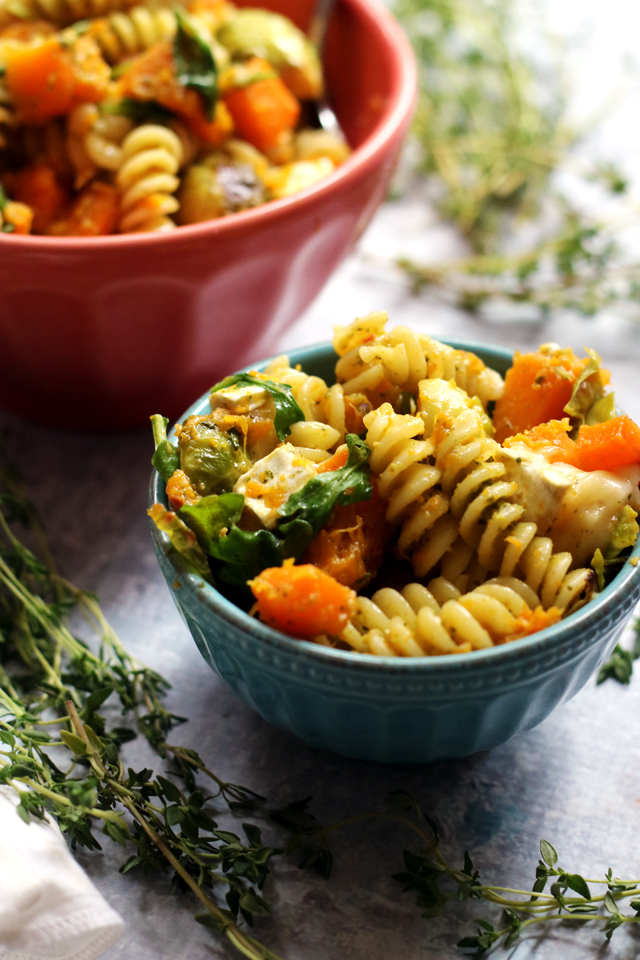 DESSERT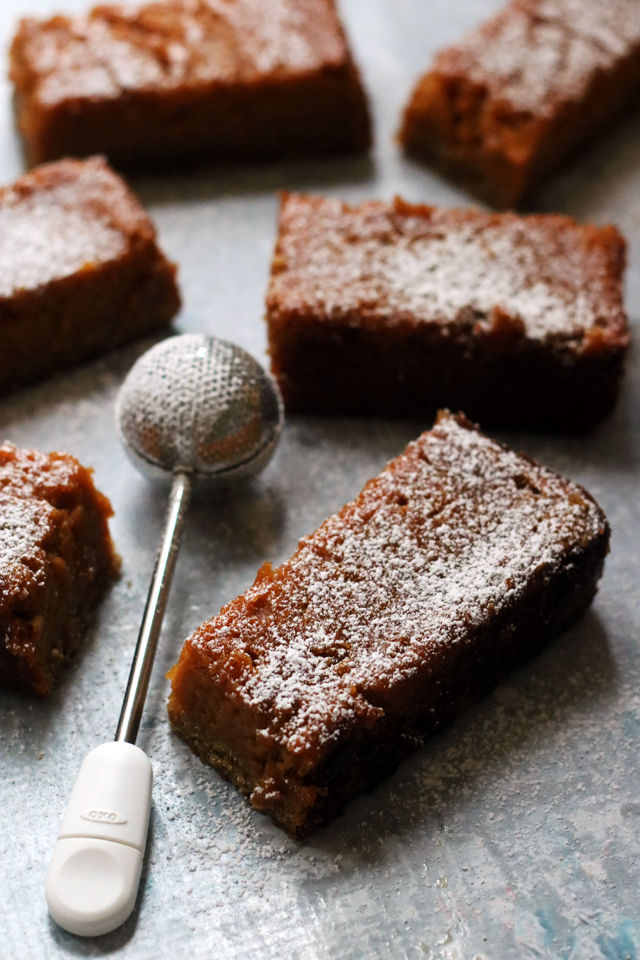 SHOPPING LIST
Click here for a printable Shopping List for 11-6-21