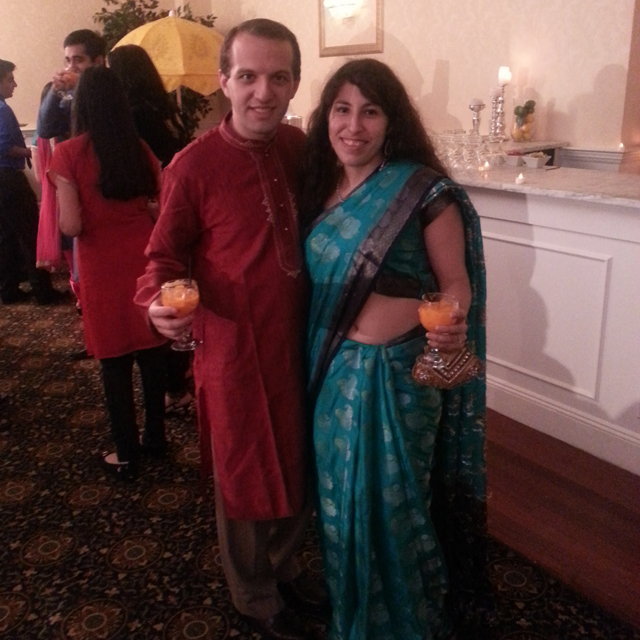 1. I sari-ed this weekend in my best friend's wedding. It was a once in a lifetime kind of thing. In so many ways. And then I went straight from there to a vesicle trafficking conference. Also a once in a lifetime kind of thing. But for very different reasons.
2. Exhausted is now my middle name.
3. The conference is in a very secluded part of New Hampshire where the only recreational activities are quilting, walking to a nearby lake, and running away from wildlife. Sometimes wildlife has stingers and will swarm around your head with a vengeance even as you run up a very large hill to try to avoid it. It happens.
4. Favorite part of the experience was when my coworker described our walk across the campus as a nature walk. Her reasoning: "We could be walking on grass right now, so that makes it a nature walk". Yes, we really are New Yorkers.
5. What all of this really means is that I haven't had cell phone service or set foot in my kitchen in over five days. Please send help.