Eat the season with this fresh and garlicky green garlic and pea soup with whipped cream swirls.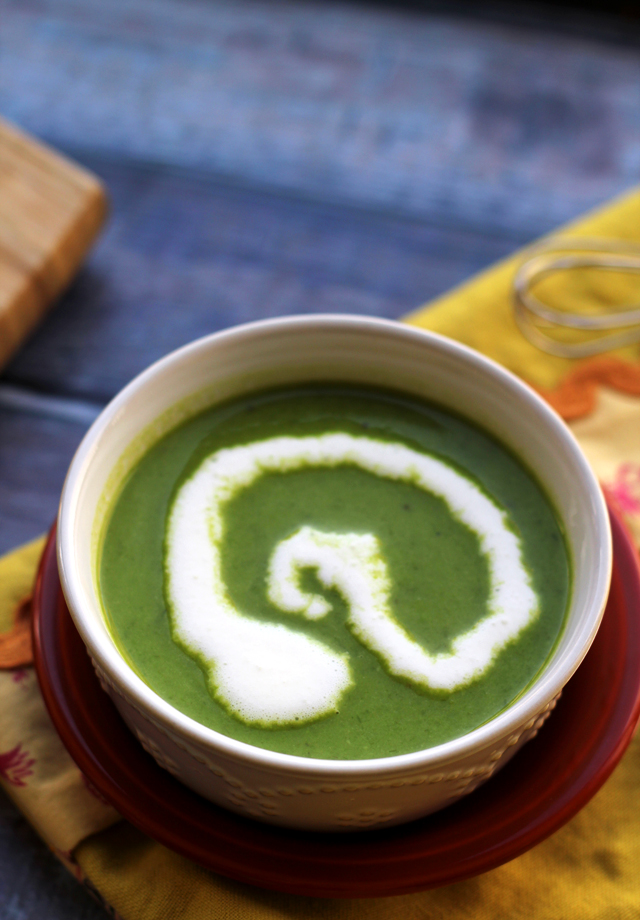 Today we're going to learn where babies come from.
AWKWARD.
Apparently there are some of us who, at the ripe old age of 27, are still very unclear on the subject.
Not naming names.
But how is a girl supposed to know that storks do not deliver wrinkly paper-skinned bulbs of garlic straight from the heavens and onto the truck that delivers to her favorite grocery store?!
Oh, you thought I meant baby babies.
Thank you for your vote of confidence in the NYC sex ed curriculum, but OBVIOUSLY I meant garlic babies.
Baby garlic. Spring garlic. Green garlic.
Or whatever the kids are calling it these days.
Lest you live in as much ignorance as I have, I feel compelled to inform you that these normally skin-sheathed alliums actually spring from the earth as scallion-like creatures that have a less pungent, more nutty and sweet flavor than their fully matured counterparts, allowing them to be eaten raw without any discomfort.
(Mind: blown, am I right?)
However, they're also up for a good saute with some olive oil and peas, a hearty whirl in the food processor and a drizzle of whipped cream on top.
If you're into that kind of thing.
On the outside, this combination sounds overwhelmingly simple, but between the sweet earthy peas and the grassy green garlic, what it lacks in ingredient list length, it makes up for in depth of flavor.
Proof that size doesn't matter.
At least when it comes to what we put in our soups.
Green Garlic and Pea Soup with Whipped Cream
Eat the season with this fresh and garlicky green garlic and pea soup with whipped cream swirls.
Ingredients
2 bunches of green garlic or spring garlic (about 1 lb)
4 tbsp olive oil, divided
salt and freshly ground black pepper, to taste
4 cups water
3 cups frozen peas
⅓ cup heavy cream
Instructions
Separate the dark green tops from the light green stalks and bulbs of the garlic. Slice the dark green tops about ½-inch thick and the light green bulbs about ¼-inch thick.
Heat 2 tbsp olive oil in a large pot over medium heat. Add in the light green stalks and bulbs and a pinch of salt. Cook, stirring often, until softened, about 8 minutes. Add in the dark green tops and cook, stirring frequently, until wilted, about 3 minutes.
Add 4 cups of water to the pot along with the peas. Bring to a boil and then simmer for 5 minutes. Puree the soup with an immersion or regular blender, along with the remaining 2 tbsp olive oil. Season to taste with salt and black pepper.
In a separate bowl, whip the cream until soft peaks form with a whisk or hand blender. Serve soup swirled with the whipped cream.
For more spring soups, check out these: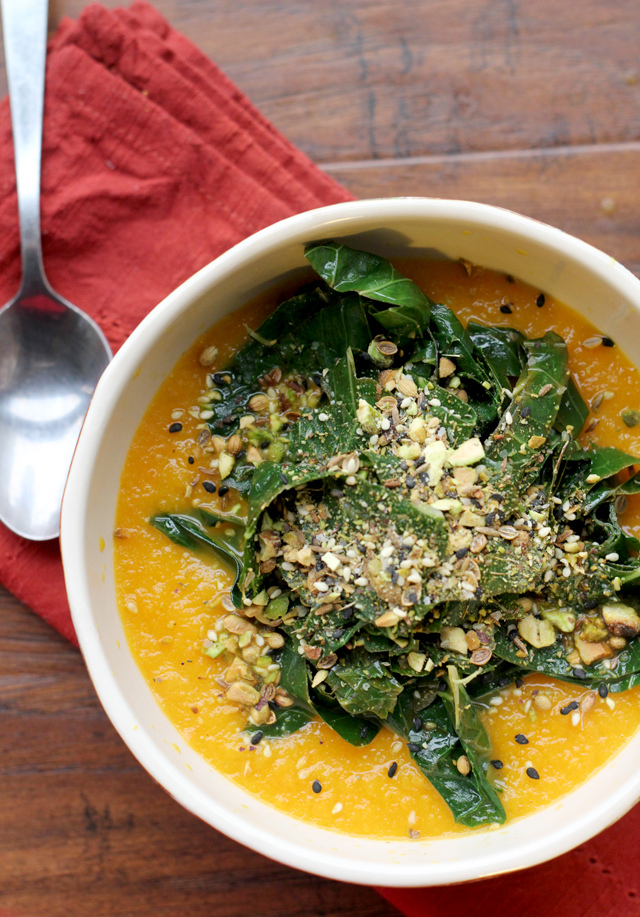 Carrot Soup with Collard Greens and Dukkah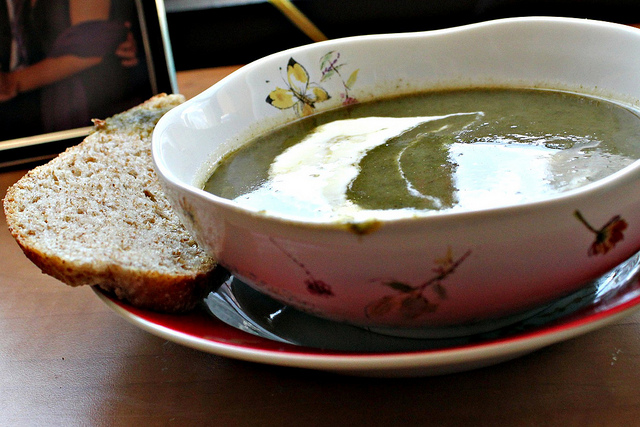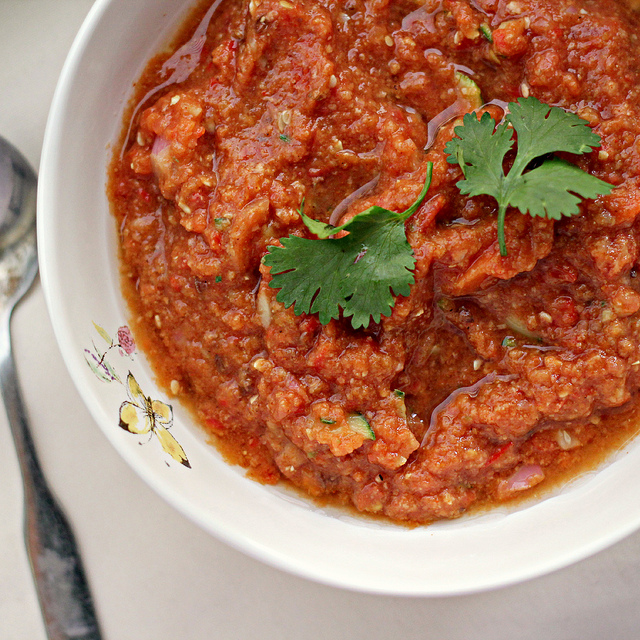 From Around the Web:
Ginger, Turmeric Spiced Spring Carrot Soup from Gourmande in the Kitchen
Spring Ramp, Radish and Spinach Soup from Simple Bites
Spring Vegetable Soup with Pesto from Healthy Delicious
Spring Tonic Soup with Wild Greens from Healthy Green Kitchen
Creamy Asparagus, Potato and Leek Soup from Tasty Yummies