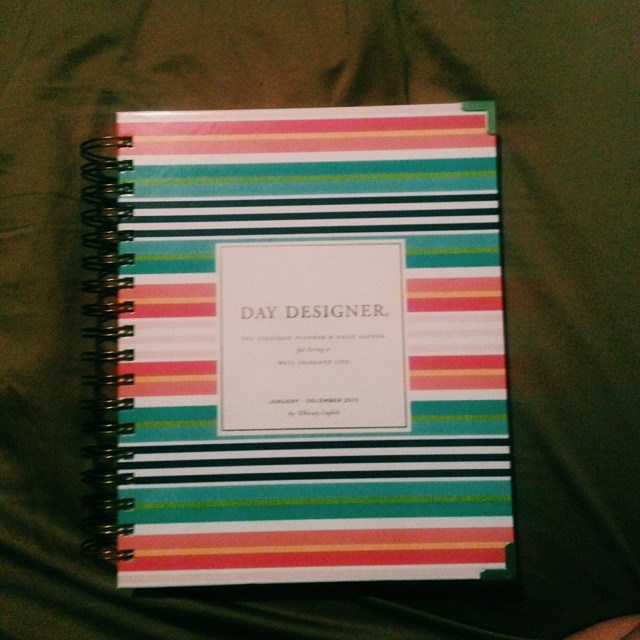 1. I have officially entered the world of the Day Designer. It's like a life planner, but on crack. And I mean that in a good way. 2015 is going to be the year of life/love/work/blog organization. I can tell.
2. Plus it is SO CUTE and it arrives wrapped in gold polka dotted wrapping paper. I won't even tell you how much I squealed.
3. Yesterday I decided what I'm going to be for Halloween. I'll give you three guesses.
4. Okay, fine you know I can't keep secrets from you: A "NO SMOKING" sign. If you knew how often I scream DISGUSTING at people who are smoking right next to the hospital's "No Smoking" signs, then you would understand how perfect this is.
5. It's really less of a costume and more like what my everyday life mantra is. Just shoved in people's faces EVEN MORE.
6. YES, the runner up was a bunch of kale. You guys know me too well.
7. Last night I fried my first donuts. It was probably the best/worst decision of my life. And a little too easy. Recipe to come on Friday!
8. Tonight is our wedding food tasting!!
9. I've already given our caterer at least twenty different specifications on how I've always pictured my ideal wedding salad. Normal.
10. It's a miracle she hasn't fired us yet.