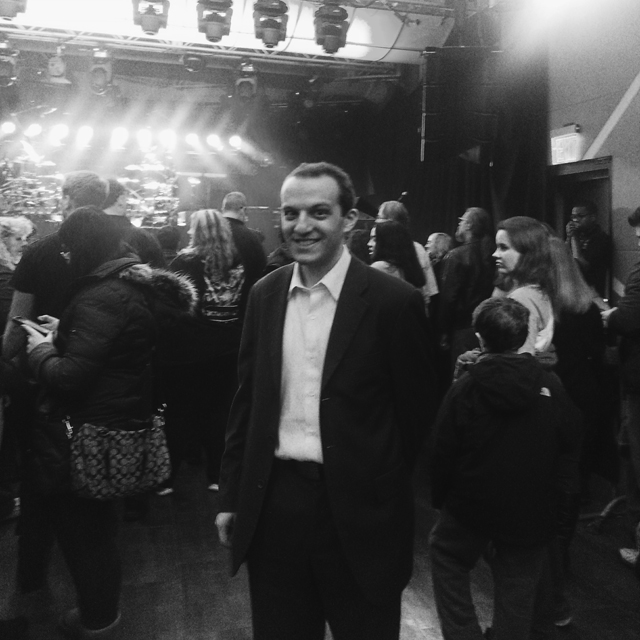 1. MOUSE UPDATE: I think we might be mouse free. It's hard to say and we still have twelve dozen traps out (not an exaggeration) but an exterminator came on Monday and sealed up all the holes in the radiators. I'm pretty sure everyone within a 20 block radius breathed a sigh of relief because they were tired of hearing my shrieks.
2. To celebrate the eviction, the.boy got us tickets to see Trans Siberian Orchestra! Okay, really he won them from a local radio show, but still. It's the thought that counts.
3. He's a keeper.
4. We still have a little over a week to go before the wedding, but with everything we do this week we're like "Oh, this might be the last time we do this as a non-married couple!". Yes, we lead very exciting lives.
5. For the record, this is my second to last Wednesday Coffee Talk as a non-married person. For those of you who are keeping track.
6. So far this week, none of my experiments are working. I think this is a sign that I should phone it in until after the wedding. Now, who is going to explain this to my boss….
7. Speaking of work, we are having a Thanksgiving potluck tomorrow and I still have no idea what to bring. Ideas??
8. I also have no idea what to make for regular Thanksgiving, but that's a whole other can of family drama. Another story for another day.
9. This season of Parenthood. RIGHT?! How are they going to tie up all these loose ends in ONE SEASON. I can't even.
10. I had to break out my hot pink fluff monster of a winter jacket yesterday. Not pleased. Is it spring yet?