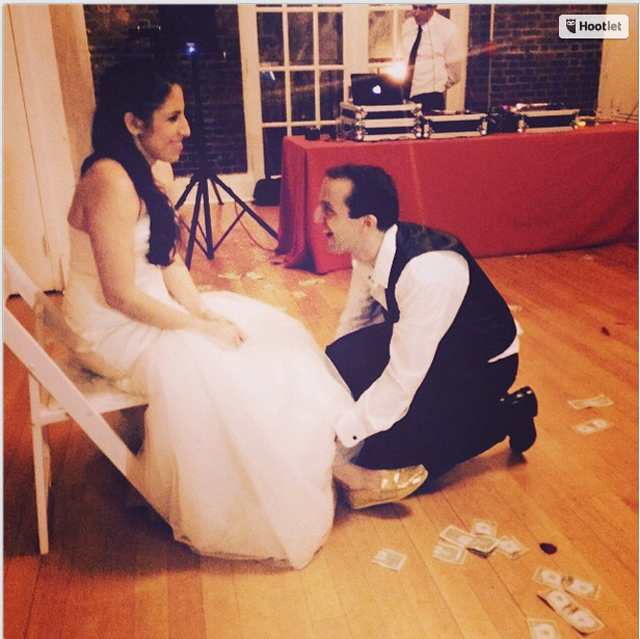 1. Garter toss. He really looks a little too excited about this, don't you think?
2. Also, please note the gold-sequined Tom's that I changed into immediately after the ceremony, courtesy of my brother. After having to stand for AN HOUR in heels, these were much needed.
3. As for the one dollar bills scattered all over the floor, NO we did not have strippers at our wedding. Let's just say the Greeks really know how to make it rain.
4. Returning to work yesterday was really not so fun. Especially when you realize that NONE of the experiments you did right before you left worked. Sigh.
5. I feel like that's a sign that I should probably just phone it in until Christmas. Thoughts?
6. Speaking of Christmas, would you guys like to see a gift guide of things I love? Kitchen stuff? Cookbook stuff? Other stuff? Ask and ye shall receive!
7. The.Boy and I finally switched out our summer clothes for our winter clothes on Monday. To say it was depressing would be the understatement of the year. I am really not ready for this.
8. Can I tell you that I got a spiralizer
 as a wedding gift MONTHS ago (from none other than the SUPER sweet Kalyn of Kalyn's Kitchen) and I have only just started using it on a regular basis? I think I was a little scared of it at first, but it is really the easiest thing to use. And it makes eating veggies so much more exciting. I mean, why eat butternut cubes when you can have noodles? Exactly.
9. As an aside, I would probably eat paper if it was in noodle form. I just really love noodles that much.
10. Don't judge me.