This is a sponsored post written by me on behalf of Jamba Juice. All opinions are 100% mine.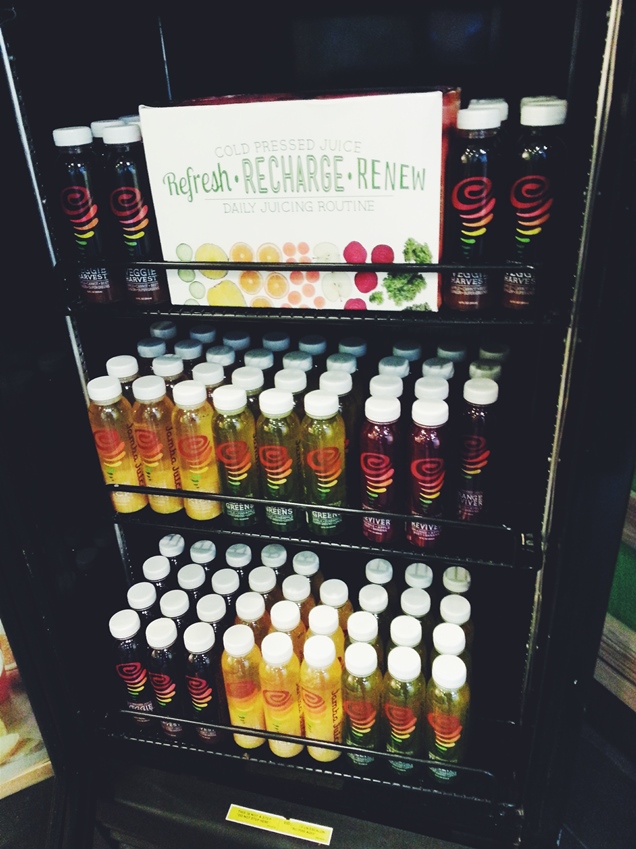 Confession: Up until a few days ago, I had never had a green beverage.
Crazy for someone who worships kale as much as I do…but true.
And it wasn't even for lack of trying! Every week when planning out my meals, I would tell myself THIS IS THE WEEK. I would make lists upon lists of kale smoothies, spinach juices, and swiss chard slurpies that I wanted to try…and then I would get bitten by the lazy bug, throw all my greens into a stir fry or bowl of pasta and swear to do better next time.
Eat, rinse, and repeat.
For a while I considered going the juice cleanse route just to say I did it, but they were all fairly pricey and restrictive in what you could eat while on the cleanse, which is so not my jam. I'm more of an everything in moderation kind of eater, as you may have noticed if you're a regular reader. Bad things happen when you try to take away my daily chocolate. VERY.BAD.THINGS.

I had all but given up hope when it was brought to my attention that Jamba Juice had come out with a line of new Cold Pressed Juices that are ready-to-drink, meaning that you can buy them by the bottle (or case if you're as obsessed as I am) and then store them in your fridge until YOU are ready to drink them. Made from 100% REAL Fresh Squeezed Juices from fruit and veggies that are at their nutritional peak, these are chock full of good-for-you things and pack a full 3 servings of fruits and veggies into each bottle. Win/win.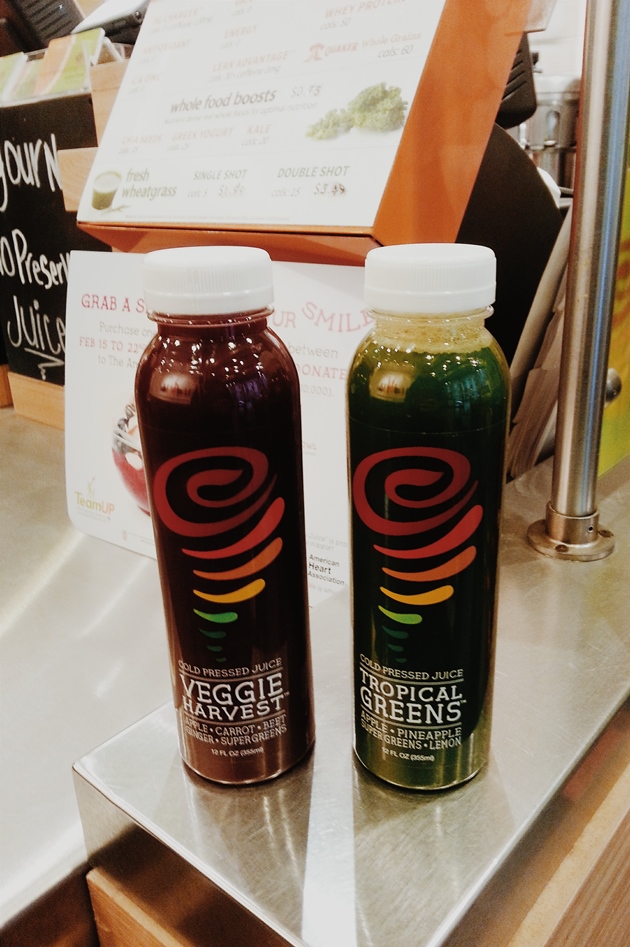 The Cold Pressed Juices come in four flavors – Orange Reviver, Citrus Kick, Tropical Greens, and Veggie Harvest.
Orange Reviver is described as what you want to be drinking when your day feels like it's 5 days long. It's made from a blend of oranges, apples, bananas, and beets – a combo that is sure to lift your spirits and energize your taste buds.
Citrus Kick adds a punch of BRIGHTNESS to your day with its blend of oranges, apples, pineapples, and ginger. I think we could all use a dose of this in the mist of this wintry haze.
Veggie Harvest brings together all sorts of comfort in the form of apples, carrots, beets, supergreens, and ginger.
And, last by not least, Tropical Greens, which you KNOW I had to try after my many failed attempts at getting a green beverage into my belly. Made from apples, pineapples, and supergreens, it tastes like a stay on a tropical isle while infusing all sorts of goodness into your body.
So…what was my green juice verdict? LOVED IT. Tropical Greens really didn't taste, well…green – and that is definitely a good thing! It was fruity and refreshing, and I felt so good knowing that I was getting loads of Vitamin A and Vitamin C in every slurp. I filled up my fridge with a few bottles to tide me over until my next Jamba Juice trip!
Now tell me…which of these flavors would you most want to try? Leave your answer in the comments for a chance to win a Jamba Juice gift card! (Contest will run for 1 week, open only to US residents.)