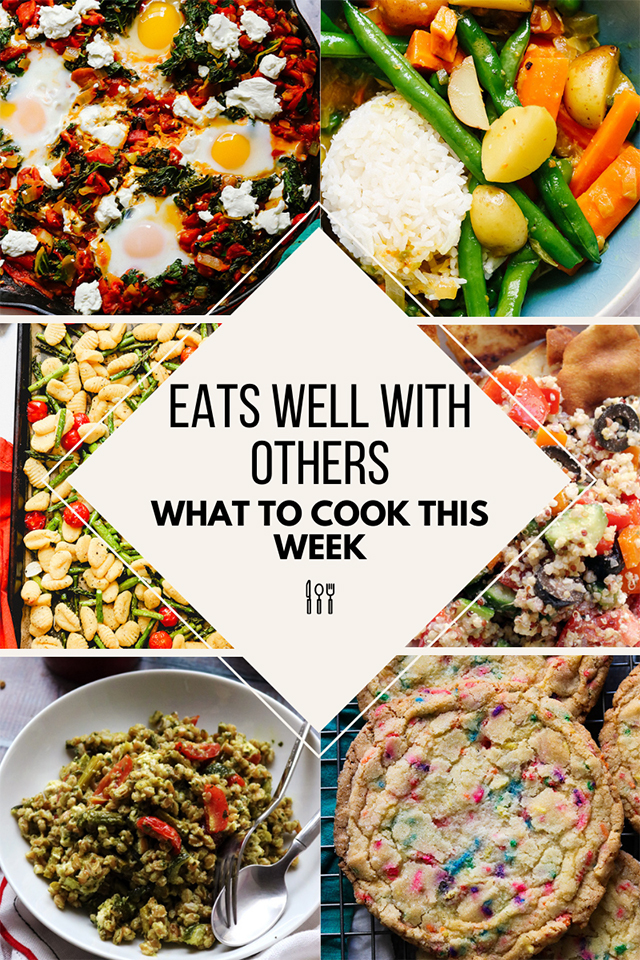 Hello hello!!!
We are staring down our first 90 degree weather days of the year this weekend and I can't even handle it!! I'm excited, but it kind of feels like a prime example of global warming, so I'm also terrified. Also, it's SO early that no one is prepared. Neither of our parents' pools are up and I'm not even sure that the playground sprinklers will be functional this early in the season. HALP. Send ice cubes. (Or ice cream, that sounds better.)
This week's meal plan is probably one of my favorites yet!! It is SO hyperfocused on spring veggies and I feel like it really makes the most of this season. Here's what we're cooking:
The week starts with my FAVORITE spring vegetable coconut curry. It's gently spiced with a creamy coconut broth that really just lets the flavors of the vegetables shine.
Monday calls for the easiest ever sheet pan pesto gnocchi!! You literally just mix the ingredients together in a bowl, pop them onto a sheet pan and bake them. I used a homemade pesto for the original recipe but you can totally grab a container of premade pesto from the grocery store if you're not feeling up to it. I'll be making this on Instagram Stories this week, so keep an eye out for it.
Tuesday's Greek super grains salad is full of fresh Mediterranean flavor and is the perfect way to brighten up your week. This meal is perfect to meal prep for easy, healthy lunches that will keep you energized on a busy day. I used a blend of a few different whole grains for the base, but you can feel free to choose just one and run with it based on whatever is in your pantry.
Breakfast for dinner?! I thought you'd never ask. Wednesday's roasted pepper, kale, and goat cheese shakshouka gets the job done.
We're closing out our week with a farro salad that is full of roasted spring vegetables and a truly unique Thai green curry pesto.
Don't forget to save room for dessert, because we are making pan-banging funfetti sugar cookies! They are large, in charge, and sure to put a smile on your face.
As always, feel free to reach out with any questions or suggestions! Happy eating!
SUNDAY
SPRING VEGETABLE COCONUT CURRY
Prep Ahead Tip: Recipe comes together quickly, no need to prep ahead.
Vegan Substitutions: It is already vegan!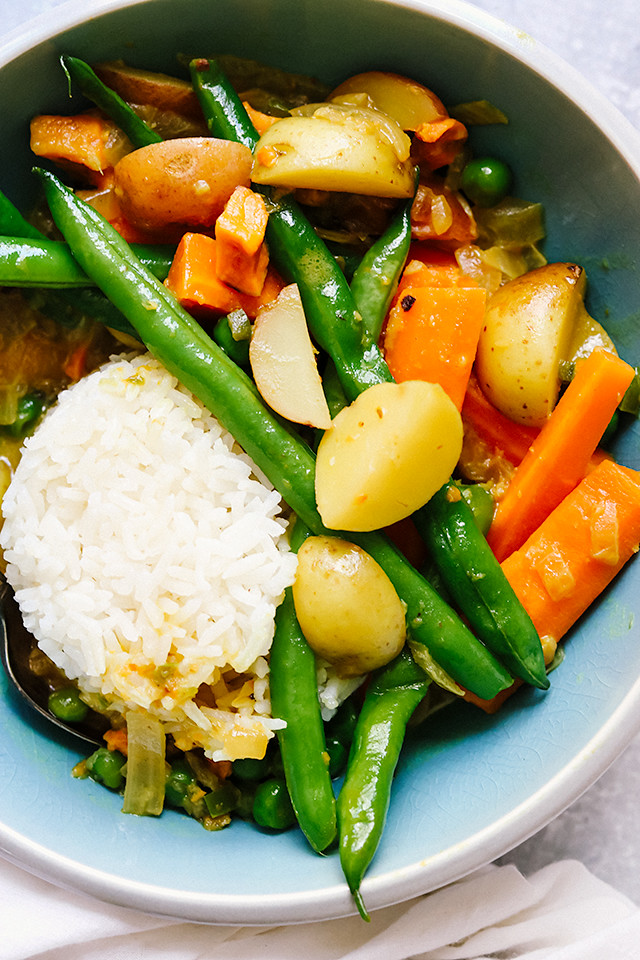 MONDAY
Prep Ahead Tip: If making your own pesto, you can prep it ahead of time or just use premade pesto to save some time.
Vegan Substitutions: Substitute your favorite vegan pesto for the pea pesto.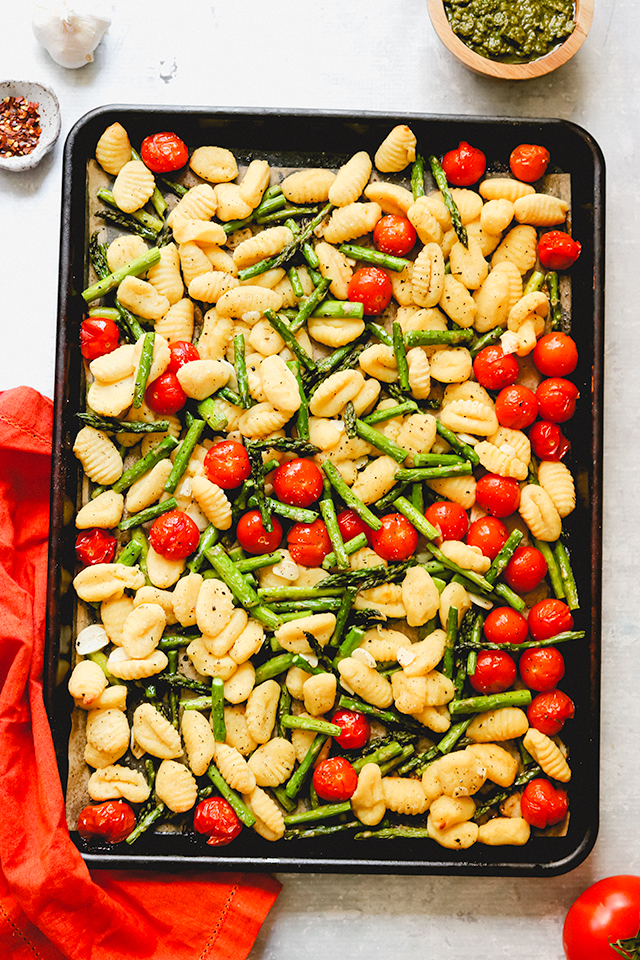 TUESDAY
Prep Ahead Tip: The grains can be cooked ahead of time and stored in the fridge until ready to use.
Vegan Substitutions: Omit the feta cheese and add extra olives to make this vegan.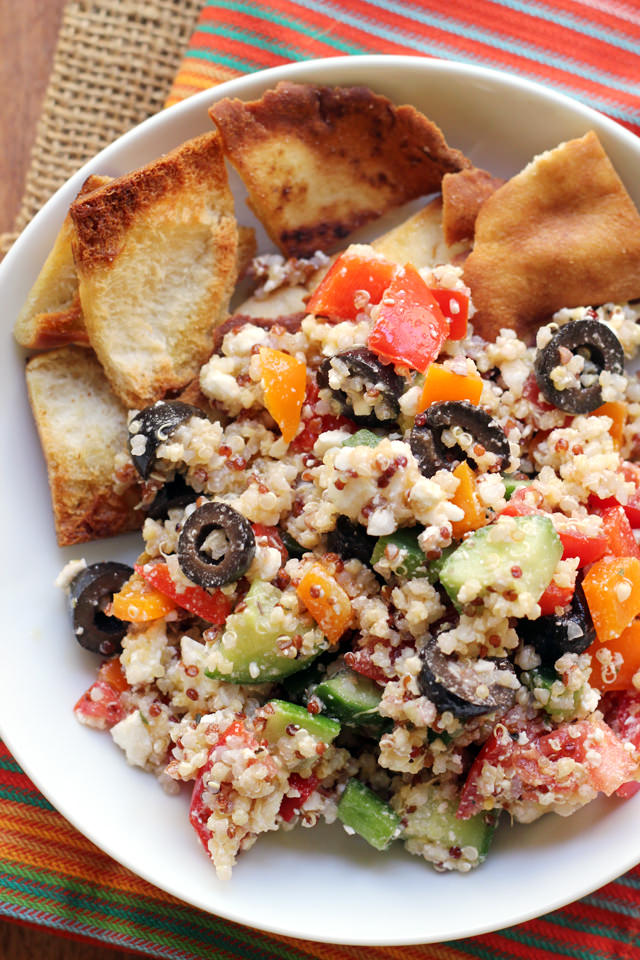 WEDNESDAY
ROASTED PEPPER, KALE, AND GOAT CHEESE SHAKSHOUKA
Prep Ahead Tip: Roast your peppers ahead of time or just use a jar of pre-roasted red peppers.
Vegan Substitutions: Use chickpeas or white beans in place of the eggs and omit the goat cheese.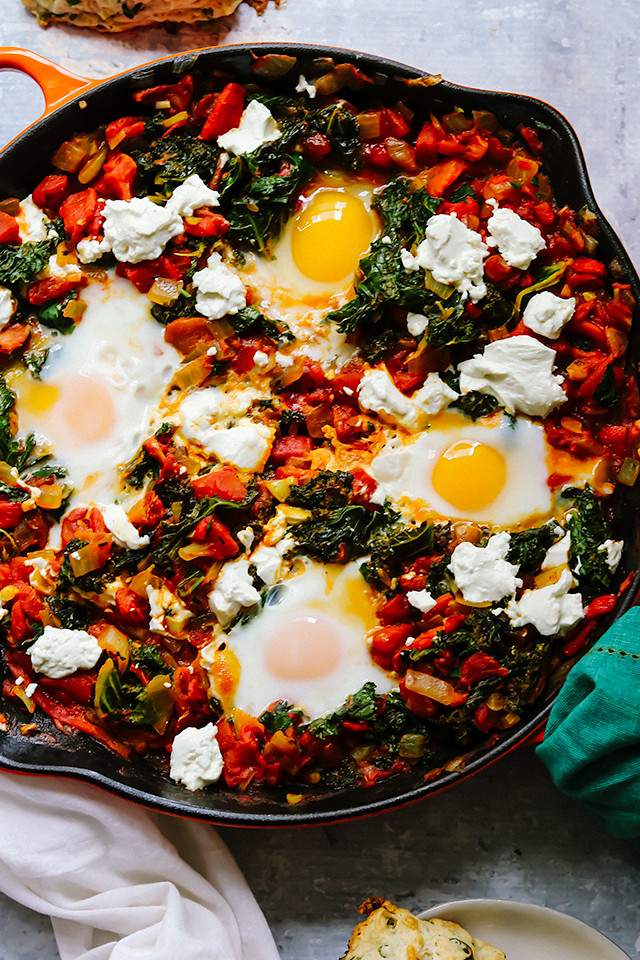 THURSDAY
ROASTED VEGETABLE FARRO BOWLS WITH GREEN CURRY PESTO
Prep Ahead Tip: Cook the farro and roast the vegetables ahead of time, then toss together when ready to eat!
Vegan Substitutions: Omit the mozzarella balls and replace with fried tofu or your favorite legume.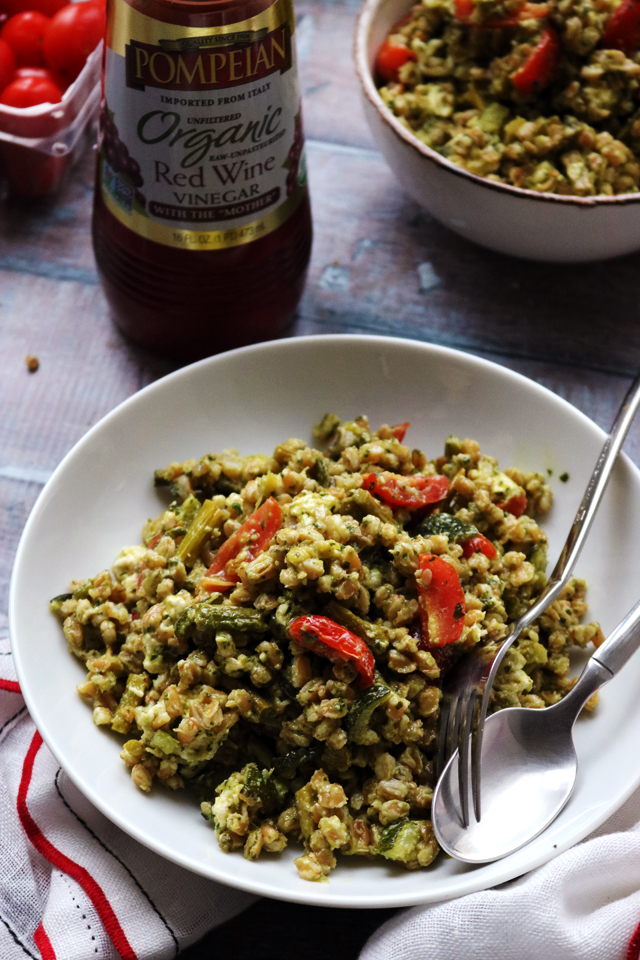 DESSERT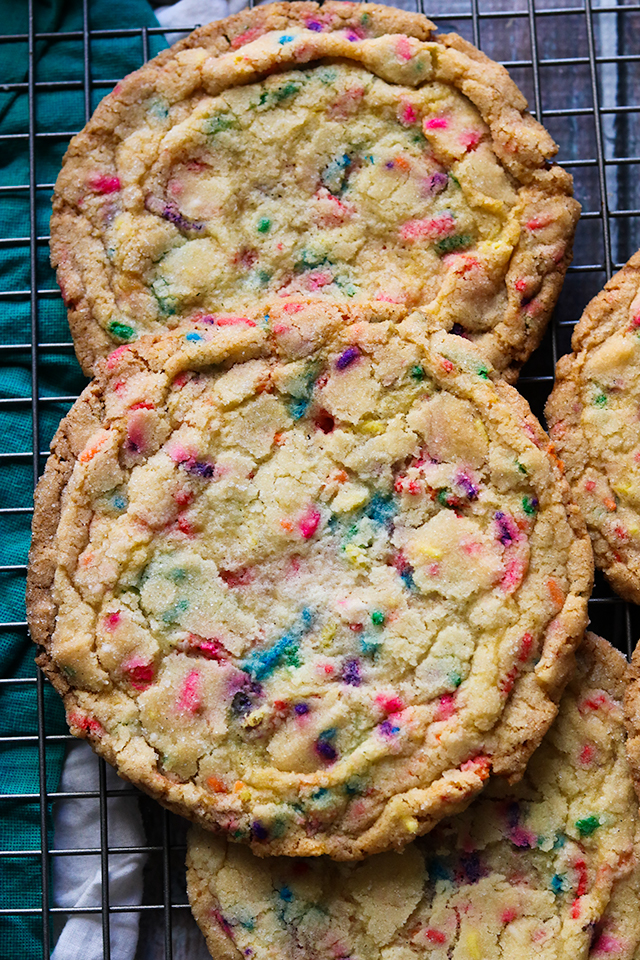 SHOPPING LIST
For a printable shopping list, click here.