The most cozy meal plan yet!
I think. There have been so many it's hard to be sure but this one definitely brings all the warm, hearty comfort food and seeing as how my computer tells me it feels like 8 degrees outside right now…WE NEED IT.
This week was…well…it felt really long even though it was short. Anyone else feel that way? We FINALLY ordered some baby gear for this child that is apparently coming in a few months (LESS THAN THREE to be exact). Obviously we have a lot of stuff that we saved from Remy but our infant car seat had expired and most of the baby clothes that we saved are pink and stained with baby spit up, so. Personally I'm fine with dressing my baby boy in a pink wardrobe but I feel like the spit up stains are maybe taking it a step too far.
On that note – here's what we're cooking this week:
Starting off the week with eggplant and swiss chard lasagna. This is SO veggie-stuffed and makes leftovers for days. It does take a bit of time, so make sure to read the recipe before you start and plan accordingly.
Next up – hearty (vegan!) winter vegetable chili. This is so warming and toothsome.
On Tuesday we're making crispy brussels sprout and ricotta pizza with balsamic glaze! Perfect mid-week pick-me-up.
Baked eggs with spinach, leeks, and feta are super quick and big on flavor. Serve with pita, buttered toast, or roasted potatoes.
Finally, we're closing things out with a tomato, coconut, and red lentil soup! Mmmmm.
For dessert we're making peanut butter cheesecake brownies – an oldie but a goodie from the blog archives.
Happy eating!
SUNDAY
ROASTED EGGPLANT AND SWISS CHARD LASAGNA
Prep Ahead Tip: The eggplant will need to be salted for 30 minutes and then roasted for another 30, so plan accordingly. This removes any bitterness and brings out its best flavors.
Vegan Substitutions: Use dairy-free ricotta, pecorino, and mozzarella. Omit the egg in the ricotta filling.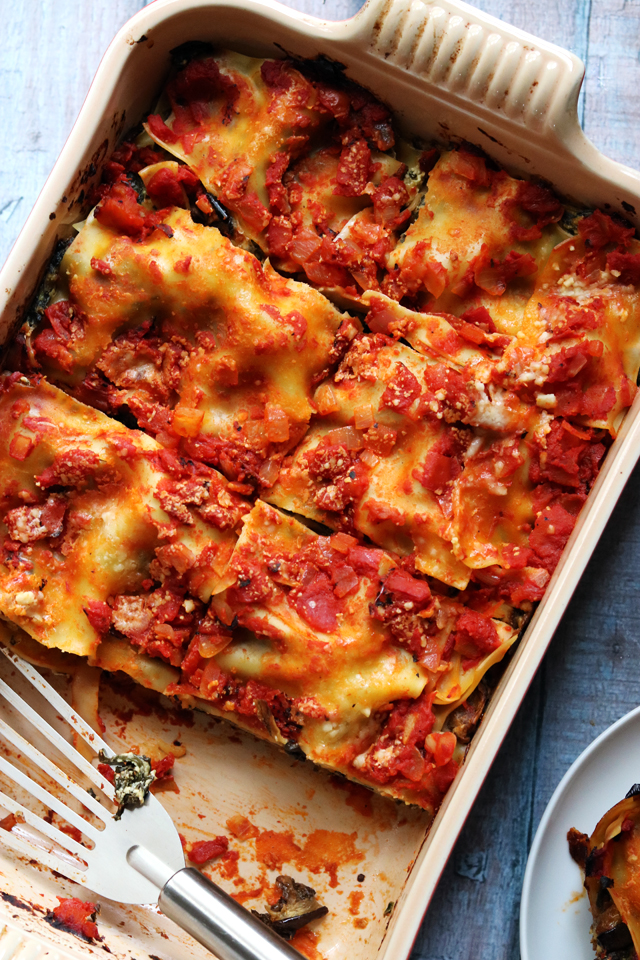 MONDAY
HEARTY VEGAN WINTER VEGETABLE CHILI
Prep Ahead Tip: Chop the vegetables ahead of time and store in the fridge until ready to cook.
Vegan Substitutions: Recipe is already vegan.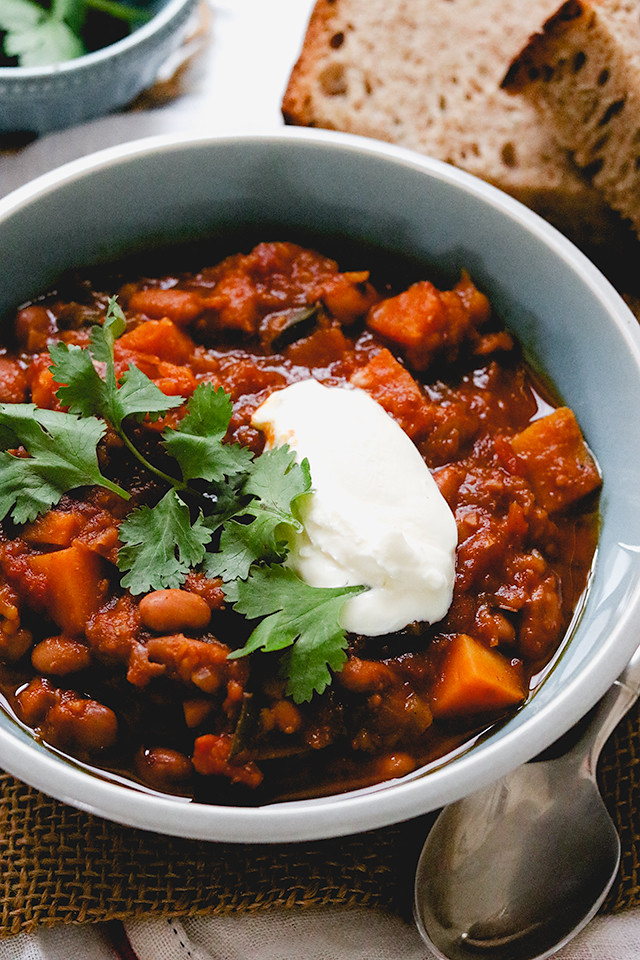 TUESDAY
CRISPY BRUSSELS SPROUTS AND RICOTTA PIZZA WITH BALSAMIC GLAZE
Prep Ahead Tip: The post has a recipe for homemade pizza dough, which takes about 2 hours to rise. Feel free to use store-bought dough in its place.
Vegan Substitutions: Use dairy-free cheese to make this vegan.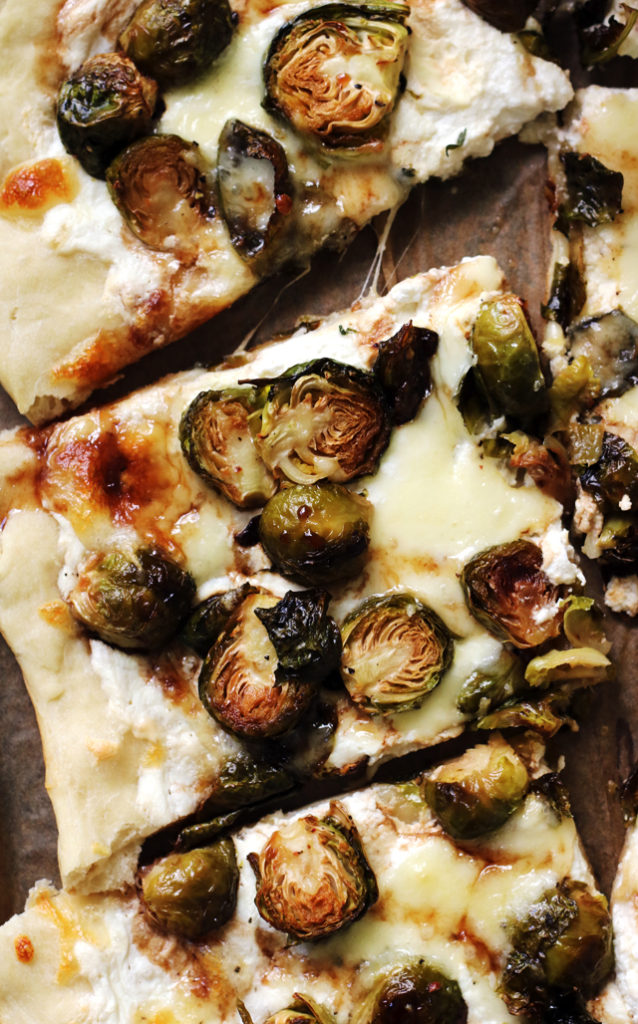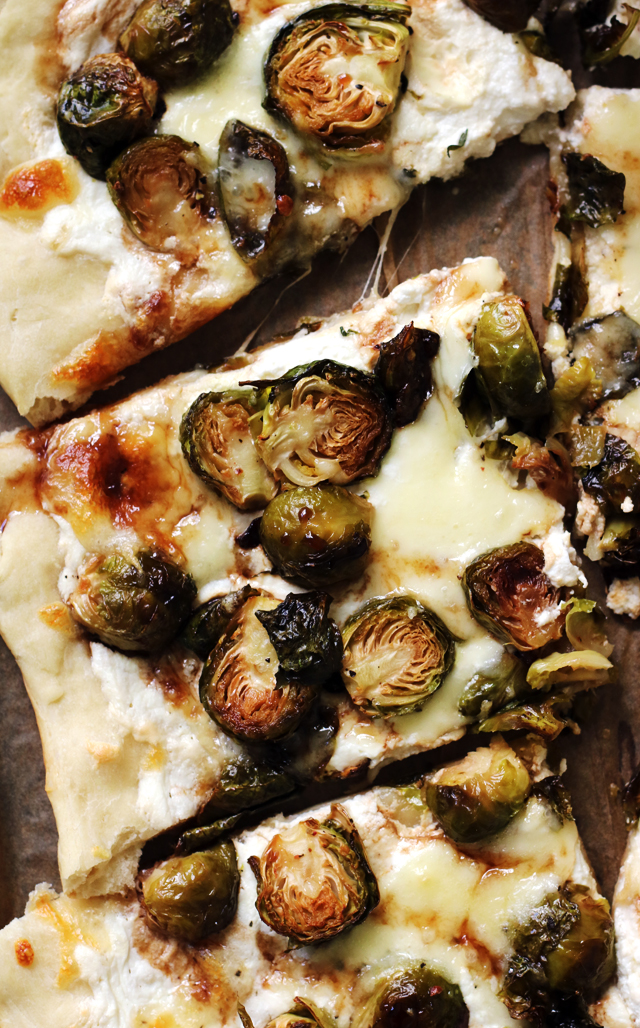 WEDNESDAY
BAKED EGGS WITH SPINACH, LEEKS, AND FETA
Prep Ahead Tip: Recipe comes together fairly quickly, no need to prep ahead.
Vegan Substitutions: This will be difficult to veganize as it relies on eggs. Make this with chickpeas instead and use dairy-free feta.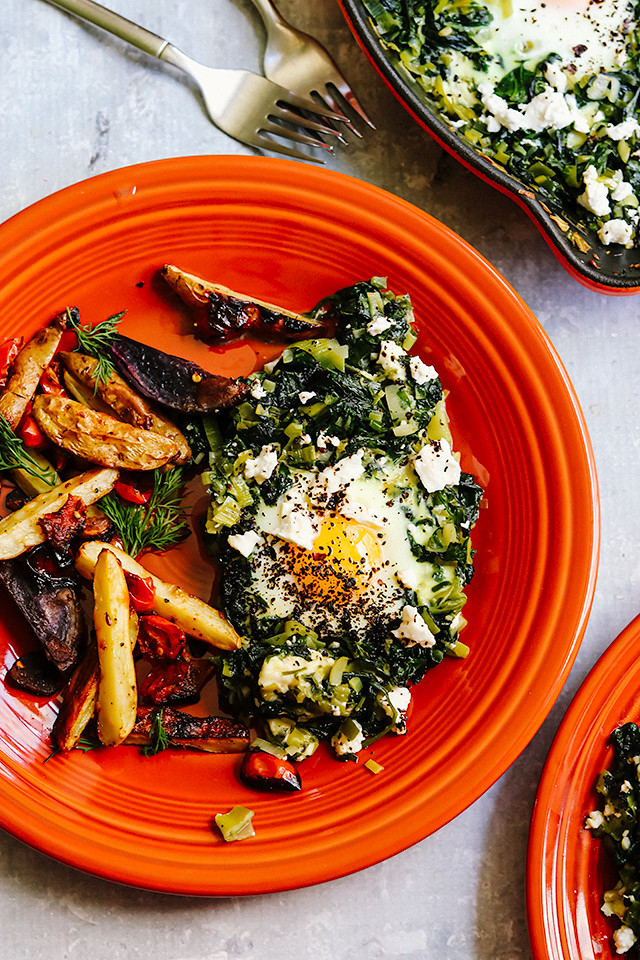 THURSDAY
TOMATO, COCONUT, AND RED LENTIL SOUP
Prep Ahead Tip: Recipe comes together quickly, no need to prep ahead.
Vegan Substitutions: Recipe is already vegan.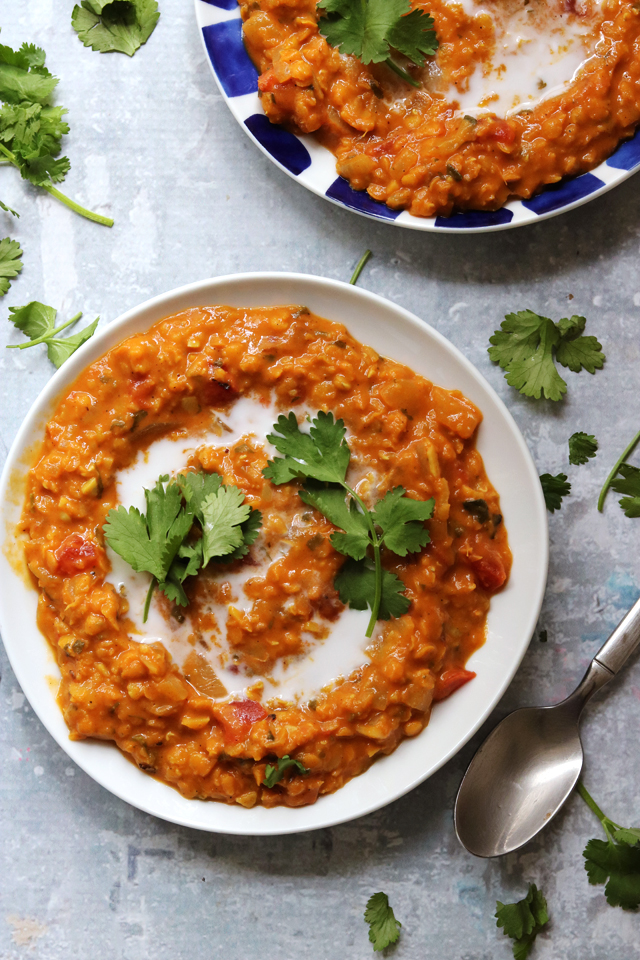 DESSERT
PEANUT BUTTER CHEESECAKE BROWNIE BARS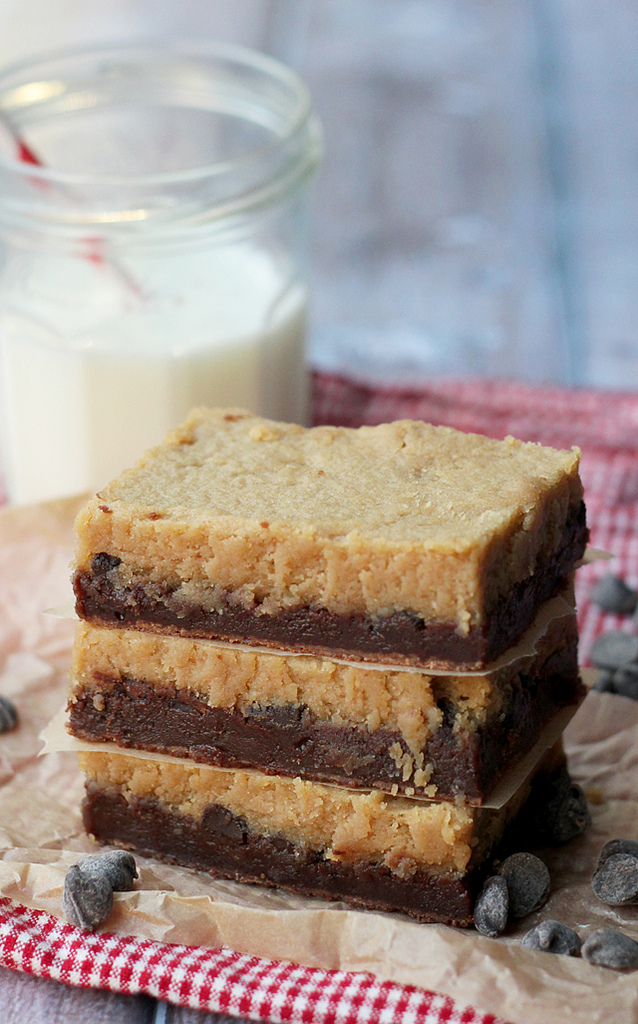 SHOPPING LIST
Click here for a printable Shopping List for Week of 1-22-22.