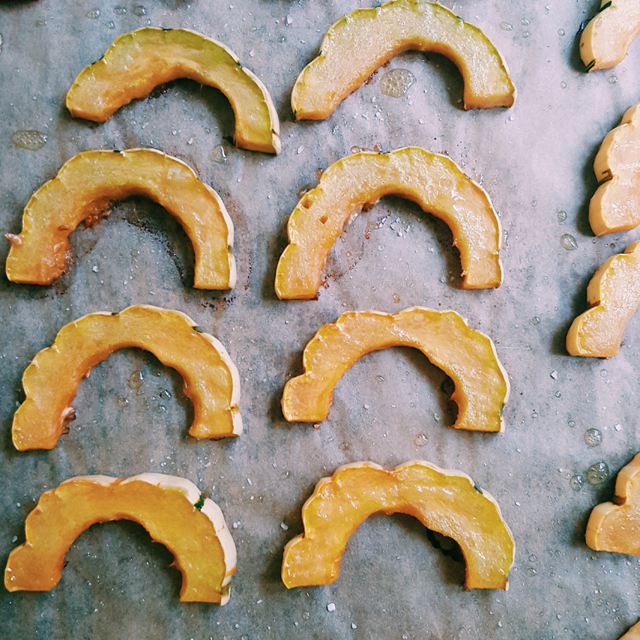 1. Well, I may have committed a cardinal sin…in breaking out the winter squash this week! It's officially a week too early for fall, but I had to. It is so hard for me to find delicata squash, and it is one of my favorite squashes, so when I see it, I just have to have it. I'm compulsive that way.
2. I won't tell you how many we now have scattered around the apartment. (Hint: double digits.)
3. Have you seen this Buzzfeed quiz? If you're an Arrested Development fan, then you MUST. And even if you're not…you still MUST.
4. And then cry about what politics has come to.
5. You guuyyyysss!! By this time next week, I will be a DOCTOR (of Philosophy…but mostly of knowing lots of stuff about diabetes). Not sure whether to laugh or cry about that. There is a LOT of presentation practicing/studying that still has to happen between now and my defense, starting with a real mini presentation in front of a few other labs tomorrow, so excuse me if I seem exhausted at all. I probably am.
6. Okay…I definitely am.
7. So, who is going to come make me these to celebrate next week? Someone? Anyone? PLEASE.
8. Scandal also starts next week, so I just feel that is a good luck sign. It has to be, right?
9. I have to tell you guys, I saw the most awful bug in my building's hallway two days ago. It looked like a giant spider, which was horrifying enough and then when I tried to kill it, IT FLEW AT ME.
10. Nightmares for DAYZ.