This is a Sponsored post written by me on behalf of Avocados from Mexico for SocialSpark. All opinions are 100% mine.
After growing up in a house with two boys who proclaimed anything with a liquid base to be "not real dinner" (all I have to say to that is – milkshakes. Seriously. Yes.), I always feel like I have to defend soup when placing a bowl of it in front of someone and calling it a complete meal.
The time it takes to stir and simmer and stir some more is spent building a case for it, piecing together the evidence until it is indisputable.
In the case of this Mexican vegetable soup, there's not much to argue about in my opinion.  Carrots, string beans, and chickpeas with a chipotle-tomato base.
("Oh, so it's a stew!," says The.Boy. Of course! you reply, because stew is filling and manly and something worth getting excited about, at least in the world of the Y chromosome.)
And then there's the cherry avocado on top.
Which, in my opinion, is what ties the whole thing together.
It combats the spice, while also adding a satisfying creamy bite against the backdrop of tomato's tang.
Add a slice of sourdough on the side to sop up all of those wonderful juices, and there you have it. A complete meal.
Case dismissed.
I'm all about topping everything with an avocado these days, which is perfect timing seeing as how they are currently in season! And Avocados from Mexico has a lot of fun stuff going on right now to celebrate.  Check out their Share the Avocado Love Facebook app for great ways to Share The Avocado Love! You can download free ringtones, virtual gifts, wallpapers, and blogger badges!  In addition, they have an Avocados from Mexico Cafe Press store where you can purchase some awesome avocado gear, like t-shirts, coffee mugs, and this fabulous reusable shopping bag (which I just ordered!!). If you too love avocados, it's definitely worth checking out!

One year ago…Italian Cream Puffs with Custard Filling
Two years ago…Split Pea Soup, Peanut Butter and Jelly Bars
Three years ago…Red Velvet Cupcakes with Cream Cheese Frosting
Four years ago…Caramelized Sweet Potato, Garlic and Rosemary Mac and Cheese
Mexican Vegetable Soup with Avocado
Part soup, part stew, this bowl is full of warm hearty vegetables and with a hint of Mexican flavor flair.
Ingredients
1 tbsp olive oil
1 medium red onion, thinly sliced
1 clove garlic, minced
½ tsp dried oregano
½ tsp salt
2 carrots, cut into ¼-inch thick slices
12 oz string beans, trimmed and cut into 1-inch pieces
28 oz canned diced tomatoes
6 cups vegetable broth
1 (14 oz) can chickpeas
2 tsp chipotle chiles en adobo, minced
1 avocado, peeled and sliced
Instructions
Heat the olive oil in a large soup pot over medium-high heat. Add the red onion, garlic, oregano and salt. Saute until softened, about 4-5 minutes, stirring frequently.
Add the carrots, string beans, and tomatoes. Bring to a simmer. Add in the vegetable broth and simmer for 20 minutes.
Add in the chickpeas and chipotles. Simmer for 5 more minutes. Season to taste with salt.
Ladle the soup into bowls and garnish with the avocado slices.
Notes
Adapted from
The Greens Cookbook: Extraordinary Vegetarian Cuisine from the Celebrated Restaurant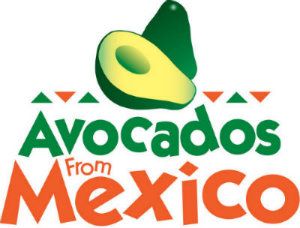 You are reading this post on Eats Well With Others at https://joanne-eatswellwithothers.com. Excerpts and links may be used, provided that full and clear credit is given to the author and or owner of Eats Well With Others. All rights reserved by Joanne Bruno.