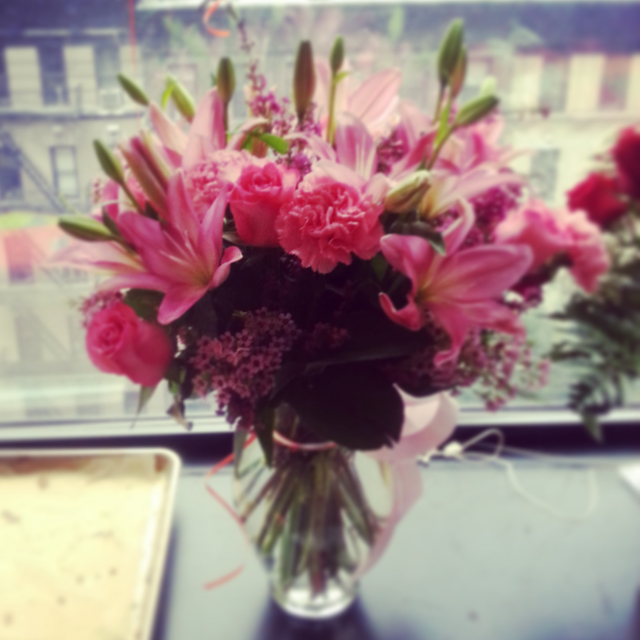 Welcome to Wednesday Coffee Talk! A new feature on Eats Well With Others where we talk about nothing/everything. It's gonna be awesome. I figured we could all use a break in the middle of the week to just take a second for some mindlessness. So pull up a chair and your cup of coffee/tea/hot chocolate/gin and let's get to it. (And definitely let me know whether you love it/hate it/never want me to do it again/want me to do it every day/etc.)
1. Getting paid in Amazon gift cards is good in principle since we buy, like, all of our toiletries and household necessities on there. That is, until I see something shiny and spend it on things I nnneeeeedddd instead of toilet paper. Which we actually do need.
2. Speaking of which, guess who just impulse-bought all
 three
 Tartine
 cookbooks! What should I make first?
3. The.Boy and I are competing against each other in his friends' NFL playoff bracket. So every weekend, I spend all of Saturday and Sunday ignoring everything that's happening on the television while he refuses to move from the couch or speak to me because it might be bad luck. And he's about ten times as superstitious as this during baseball season. He even attempted to watch an old Mets game last night but I put my foot down. #saveme
4. My first Stitch Fix comes next week and I am SO excited. I am terrible at buying new clothes. I think most of what I wear now is either stuff I bought in college (5+ years ago) or stuff my mom has gotten me for Christmas. Wardrobe update=necessary.
5. Speaking of clothing, I bought The Dress! Well, really, my mom bought it for me. It's a Vera Wang from David's Bridal. I would link to it, but I have no faith that The.Boy won't be so overcome by temptation that he'll take a sneak peak. Now if only we could find a caterer that doesn't cost MY ENTIRE YEARLY SALARY, I'd be happy. We might end up eating pizza at the wedding and I'm not even joking about that. Sadly, I think that would make at least half of our relatives very happy.
6. I've been trying to make at least one soup and/or salad to bring for lunch every week. So I'm slowly but surely cooking my way through these Pinterest boards. Now would be a good time to buy stock in baby spinach and vegetable broth.
7. DOWNTON ABBEY. W.T.F. I have no words.
8. What is this I hear about a second.polar.vortex?? Someone hold me. And bring me a space heater to wear under my puffy hot pink jacket.
9. You guys, I have made it a whole two weeks without turning our bedroom floor into a clothing train wreck! This deserves cookies.
10. Or a Tartine croissant. Hmmm.