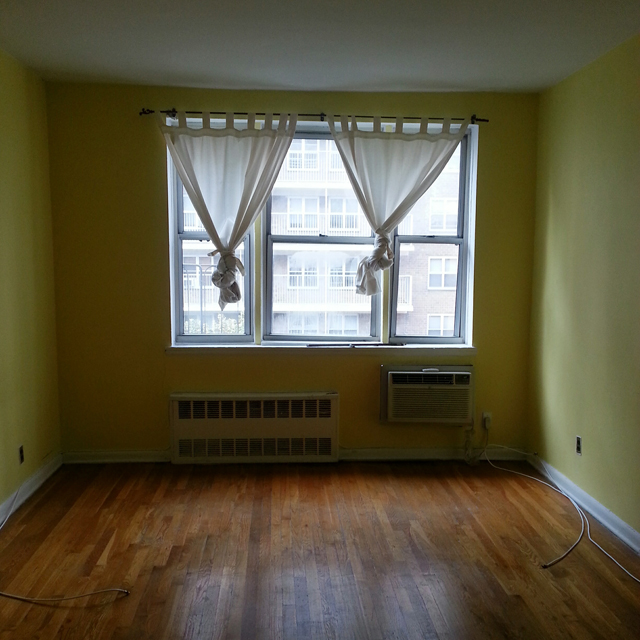 1. Welcome to our new apartment! Of course now it's filled with five million cookbooks (not an exaggeration), the.boy's tie collection (also quite large and in charge), and a very large farm table in front of the window that I spent a small fortune on. My reasoning – it's life furniture. I can tell because it is large enough to hold me, the.boy, and at least eight future babies if we utilize both long sides.
2. Of course, then we'll have to buy a second bench, but that's what the interest on our savings account is for! (<–#wishfulthinking)
3. And by farm table, I obviously mean that I bought it at Macy's because was a farmer going to expertly carry it up five flights of stairs and assemble it in my apartment? I think not. The Macy's expert furniture installer guy, on the other hand? He's obviously a sucker.
4. I baked my first fall dessert this weekend. Not gonna lie, it made me feel a little dirty. I might have taken a cold shower afterwards.
5. In my defense, it was for an assignment. (/itwasamazingandIcantwaittoshareitwithyou)
6. Pumpkin spice flavored condoms. I'm not sure whether to be happy or sad that their existence is just a figment of social media's imagination.
7. (But Durex…if you don't capitalize on this idea now that it's out there, I guarantee you that someone else will. Get on it.)
8. This week in wedding planning progress….we tackled our florist! I will be holding this rose/orchid combo (those colors match the bridesmaids' dresses) and the bridesmaids will be holding something similar but with some white flowers in the mix also. It will be very yin and yang.
9. Also, Sunday is my bridal shower. Apparently this means I'm forcing myself to work out this week because DRESS! PICTURES! EVERYONE LOOKING AT ME!
10. Everything aches.