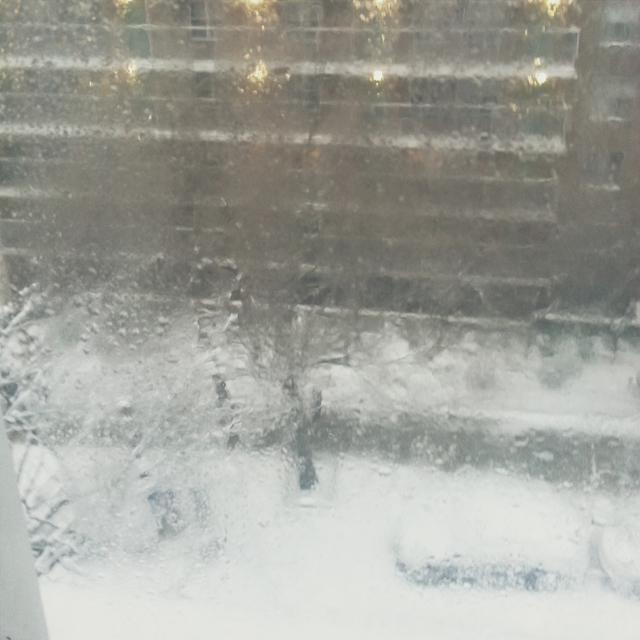 1. I know the blizzard really hit hard in other places of the northeast, but in NYC, it was a total bust. Yet another instance of New Yorkers blowing things TOTALLY OUT OF PROPORTION. And now I feel totally self righteous that I did not buy bottled water or stock our pantry or buy a flashlight in preparation.
2. To be fair, I'm pretty sure we might have a candle that smells like birthday cake somewhere, but I have no idea where that could have come from. Definitely not Anthropologie. Ahem.
3. The.Boy and I have this ritual where we don't go to the movies at all during the year, and then after the Academy Award nominations are announced we binge watch all the nominees. So far we've made it through Boyhood, The Imitation Game, The Grand Budapest Hotel, Into the Woods, and Selma.
4. Currently, Selma is the clear favorite.
5. What do we need to watch next?!?
6. Speaking of binge watching, I watched the past three episodes of Parenthood in a row yesterday afternoon. And I may or may not be in denial that this week's show is going to be the LAST.EVER. No one can tug at my heartstrings like the Bravermans can. For real.
7. They really don't make tv like that anymore.
8. Last week I coerced the.boy into signing up for the Brooklyn Half Marathon with me! Truth be told, I have been the laziest about running this winter and need some sort of motivation to get back into it. 13.1 miles of motivation, to be precise.
9. Scratch that. I have not been the laziest because the.boy has been the laziest. I'm really doing this for him and his cardiovascular health.
10. This article. Yes. (But to be fair, I really have the best coworkers.)