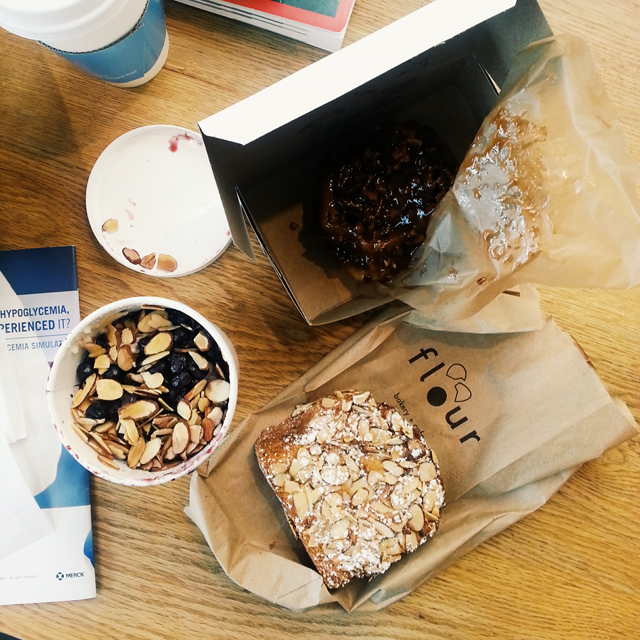 1. It's good to be home!! Except for the fact that there is no Flour Bakery five blocks away to inhale breakfast at every morning. Somehow starting my day without twice baked brioche and a sticky sticky bun is just not going to be the same.
2. I do need to figure out how they make their steel cut oats so heavenly though. Mine just never seem to come out so creamy. How do they do it?!
3. On an unrelated note, I am chaining myself to a treadmill from now until the honeymoon…and declaring this #TheSummerofSALAD. Anyone else?
4. We got our first CSA delivery yesterday! And it is ALL GREENS. Bok choy, mizuna, red leaf lettuce, green leaf lettuce, mustard greens, chinese cabbage, arugula, chives, and sage. So far I've mixed the mizuna and mustard greens into a baked pasta dish, but I definitely need some inspiration for all that lettuce.
5. Send help.
6. Is anyone else doing a CSA this year? Would it be interesting to you guys to see a weekly CSA update on how I used all our veggies? Just something I would consider if there's interest.
7. GROUNDBREAKING NEWS. The.Boy "sort of" made dinner for himself while I was gone!! By which I mean, he boiled water for pasta, cooked said pasta, and then tossed it with jarred sauce. Baby steps.
8. I'm thinking I should teach him how to make pizza dough next. Something tells me that will be gratifying for both of us.
9. I am SO behind on all things blogging, but especially blog reading. If I haven't commented on your blog since last Thursday..I still love you!! I promise I'll get back to my normally scheduled programming…and SOON.
10. For all of our sanity.