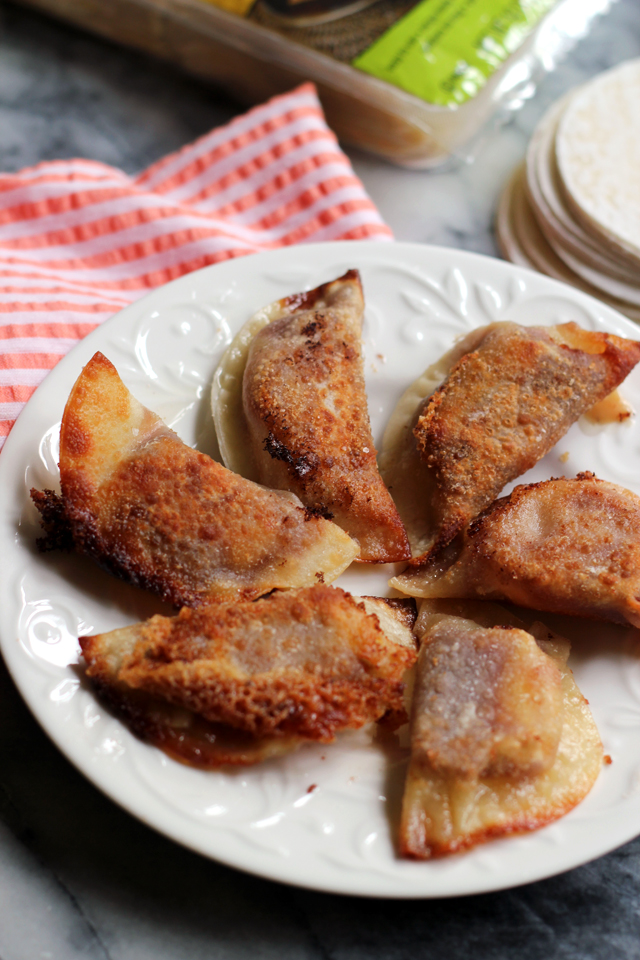 Truth be told…I feel almost bad calling this a recipe.
BUT ISN'T THAT WHAT THE HOLIDAYS ARE ALL ABOUT?!
Tricking your your family and friends into thinking you're a culinary superstar by serving them super easy-to-make food that tastes like you slaved over it all day, when really it took you the better part of twenty minutes. Ummm, yeah. I'm all about that.
Melted brie is a holiday staple and I try not to sing a single carol or stand under the mistletoe for even a second without making sure I get my fix first. Priorities, people!!
These apple butter and brie potstickers are a step up from the usual en croute preparation. Not only do they not require any messing with puff pastry but they also don't require you to perfectly time pulling anything out of the oven with your guests' arrival, all while still capturing that sweet tart cheesy melty brie essence.
The dumplings themselves can be prepared ahead of time and then be fried off in batches so that everyone gets a warm bite.
For the recipe, head on over to Nasoya's website!