Still got some summery meals up my sleeve this week! Also some easy weeknight dinners since I know some of us are back-to-school already and can't be making a three course meal on a weeknight (not that we could ever do that).
Here's what we're cooking this week!
Starting off the week with my favorite SUMMER ON TOAST. This meal screams summer. It starts with a layer of ricotta, followed by a quick tomato and basil salsa, and is topped with a poached egg. I served it on extra-large English muffins, but bagels or sourdough slices would be great also.
Next up – braised black bean stew served over cheesy polenta! This is so hearty and surprisingly easy to make. Total comfort food.
Tortelloni with corn crema is the perfect use for the insanely good summer corn that is available right now. The sauce is impossibly creamy but also really fresh.
Crispy roasted tofu and broccoli with sesame-peanut pesto is the easiest sheet pan meal. It will even convert the tofu skeptics out there and is very kid-approved.
Finally, we're ending the week with my vegetarian roasted potato nachos. These are loaded up with everything good in this world and are the perfect way to celebrate getting through another week!
For dessert, we're making a buttery pound cake with salted caramel glaze. Simple, classic, delicious!
Happy eating!
SUNDAY
Prep Ahead Tip: Recipes comes together quickly, no need to prep ahead.
Vegan Substitutions: Use a dairy-free ricotta or mozzarella in place of the ricotta and omit the eggs.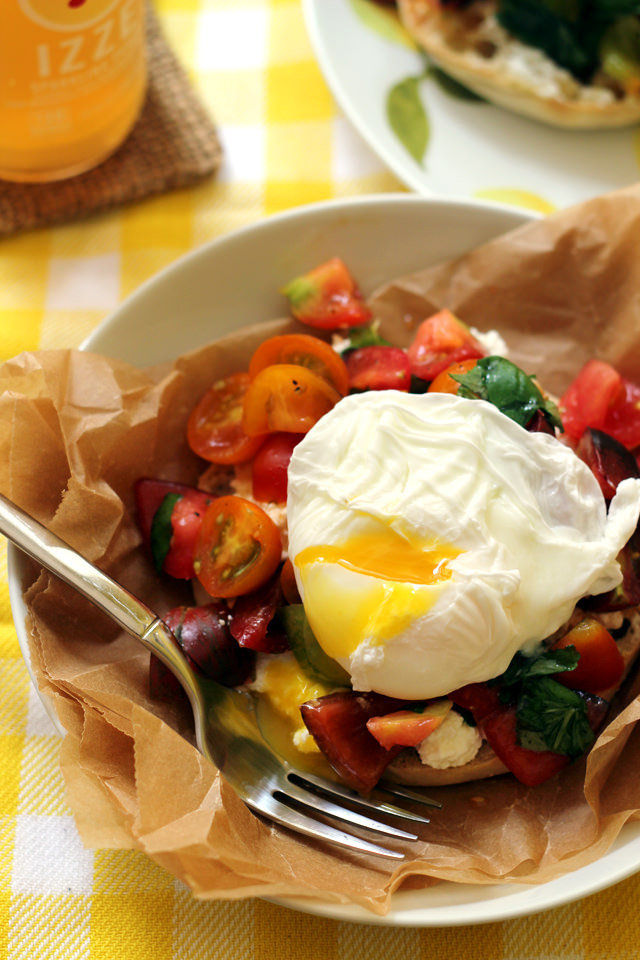 MONDAY
BRAISED BLACK BEAN STEW WITH CHEESY POLENTA AND FRIED SHALLOTS
Prep Ahead Tip: Recipe comes together quickly, no need to prep ahead.
Vegan Substitutions: Replace the cheddar with a dairy-free alternative.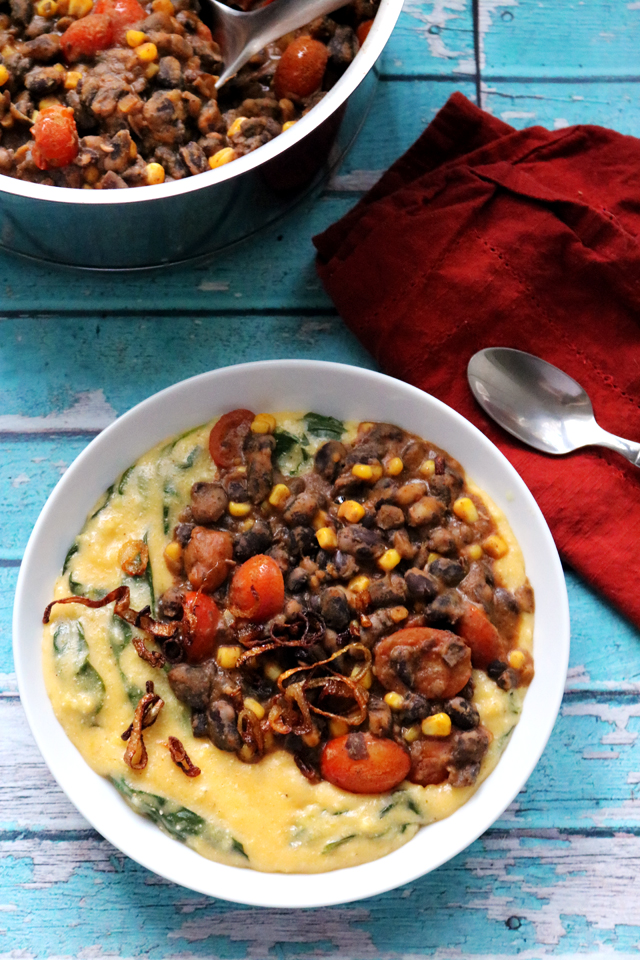 TUESDAY
Prep Ahead Tip: The corn sauce doesn't take long to make, but it can be prepared ahead of time and stored in the fridge until ready to eat.
Vegan Substitutions: Omit the ricotta salata and use vegan tortelloni or tortellini.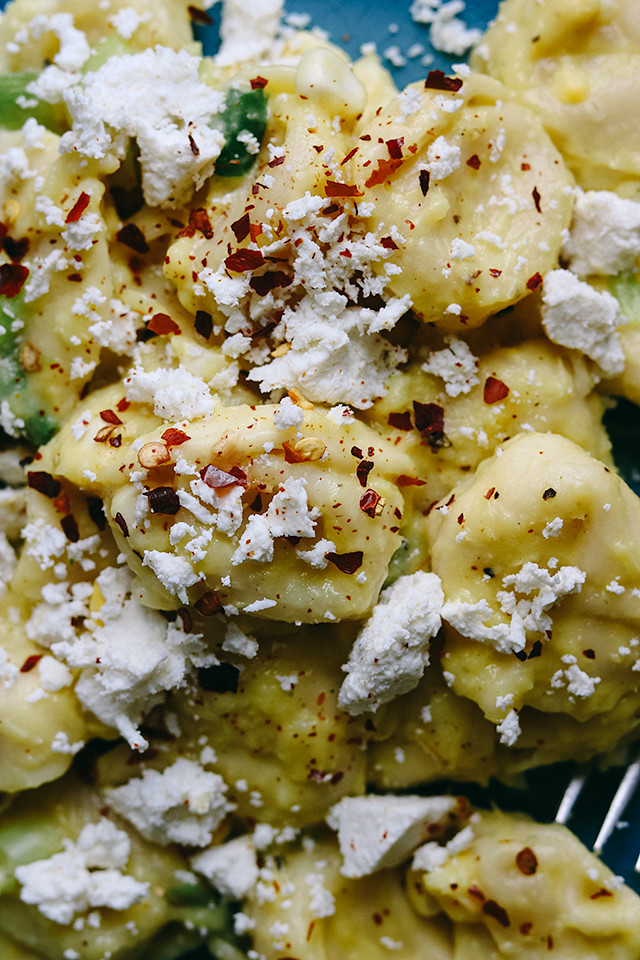 WEDNESDAY
CRISPY ROASTED TOFU AND BROCCOLI WITH SESAME-PEANUT PESTO
Prep Ahead Tip: The tofu can be pressed and drained ahead of time.
Vegan Substitutions: Recipe is already vegan.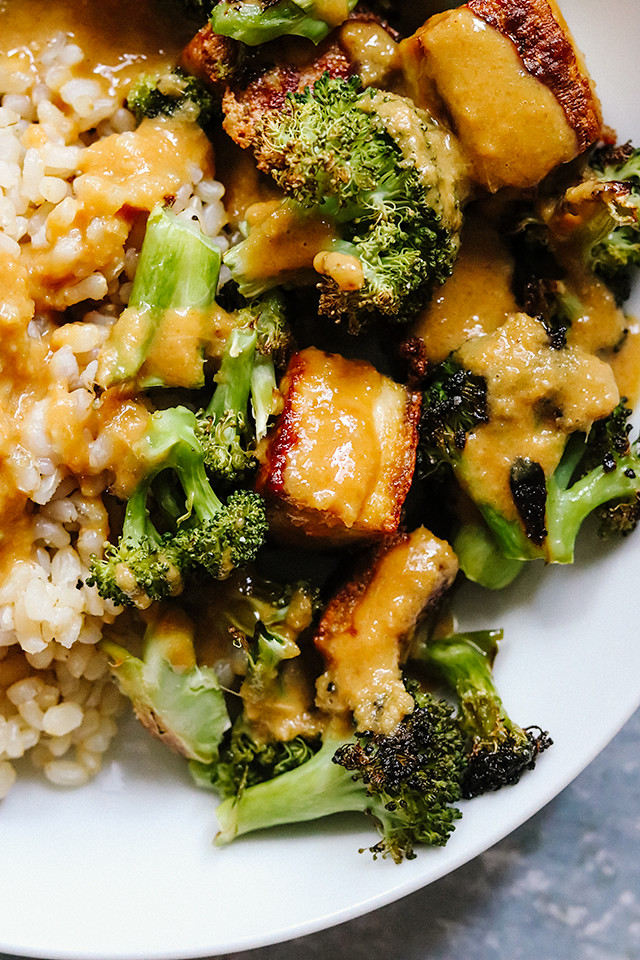 THURSDAY
SHEET PAN VEGETARIAN ROASTED POTATO NACHOS
Prep Ahead Tip: If making the adobo sauce from scratch, this should be prepped ahead of time. You can also roast the potatoes and prepare the salsa a day or so before.
Vegan Substitutions: Use dairy-free cheddar cheese.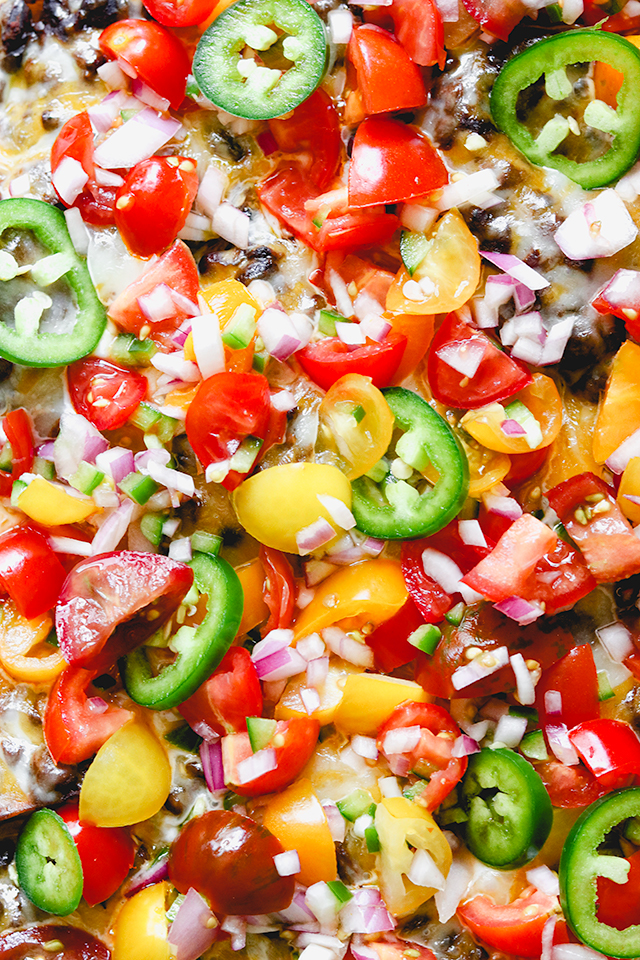 DESSERT
BUTTERY POUND CAKE WITH SALTED CARAMEL GLAZE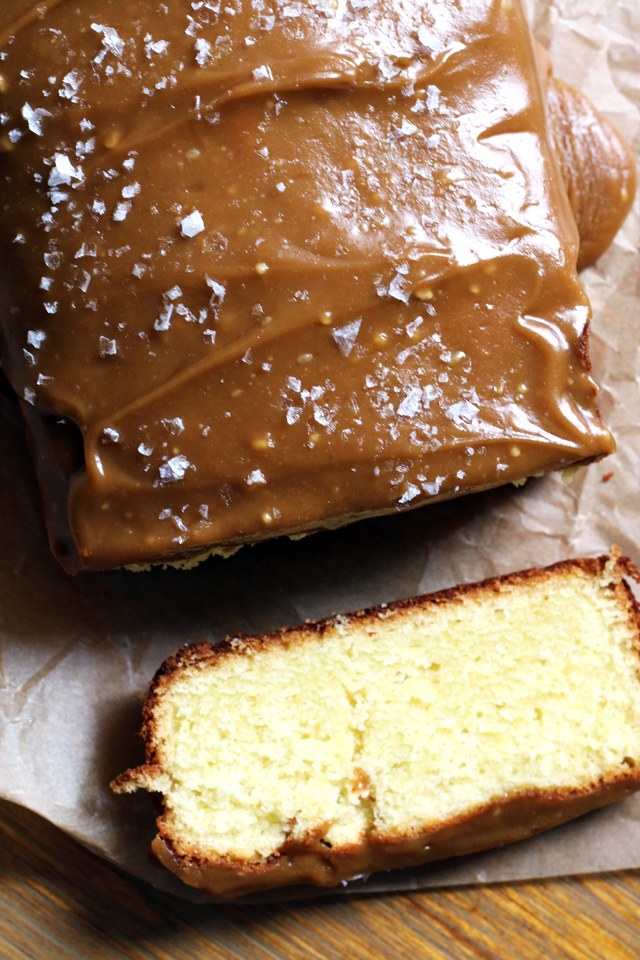 SHOPPING LIST
For a printable shopping list, click here.