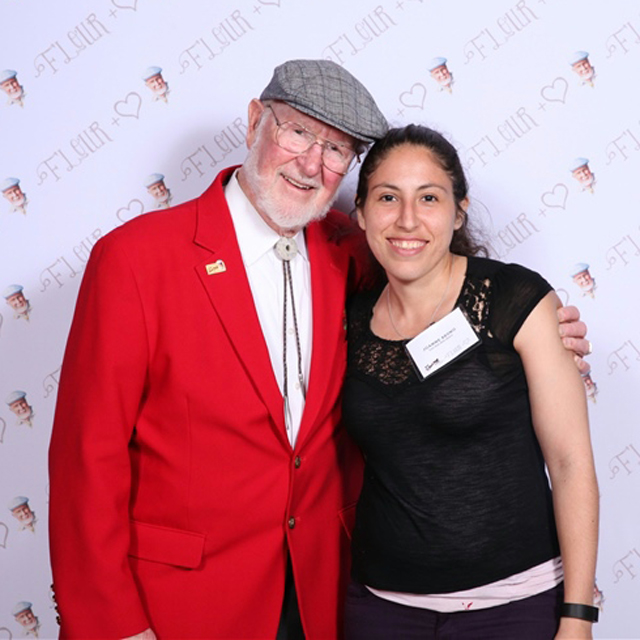 1. I would like to introduce you to my new BFF. Bob.
2. Of Bob's Red Mill. Yes, THE BOB.
3. Annnnndddd….he's just as endearing in real life as you would imagine. Maybe even more so. I went to an event hosted by them last night and not only was it a celebration of flour, desserts, and cocktails, but Bob was the perfect host. So basically a Best Night Out.
4. Oh, and Johnny Iuzzini kept flirting with my friends Audra and Allie (both of whom are married)…so that was pretty fun. To any interested ladies, that guy is ON THE PROWL. This is your chance!
5. FOUR MORE DAYS until my half marathon on Saturday!! I'm getting kind of nervous, but only because the weather is showing thunderstorms. I'll be grateful for a few drizzles, but anything more than that and I won't be pleased.
6. Does anyone else feel like May is FLYING. Wasn't yesterday Easter? And the day before that Christmas? I can't handle this.
7. Between hockey play-offs and BASEBALL/BASEBALL/andmoreBASEBALL, my life has been taken over by ALL THE SPORTS. I fear I may never get control of our remote control again.
8. Someone save me.
9. How do we feel about the fact that Whole Foods is coming out with a lower priced store targeted more towards "millennials" and "younger people"?! In all honesty, I spend a LOT of money there every week…but also in all honesty, it is the cheapest grocery store within a five mile radius of my apartment. I'm not even joking.
10. Also, the ambiance there just makes me happy…and endorphins >> money. Fact.