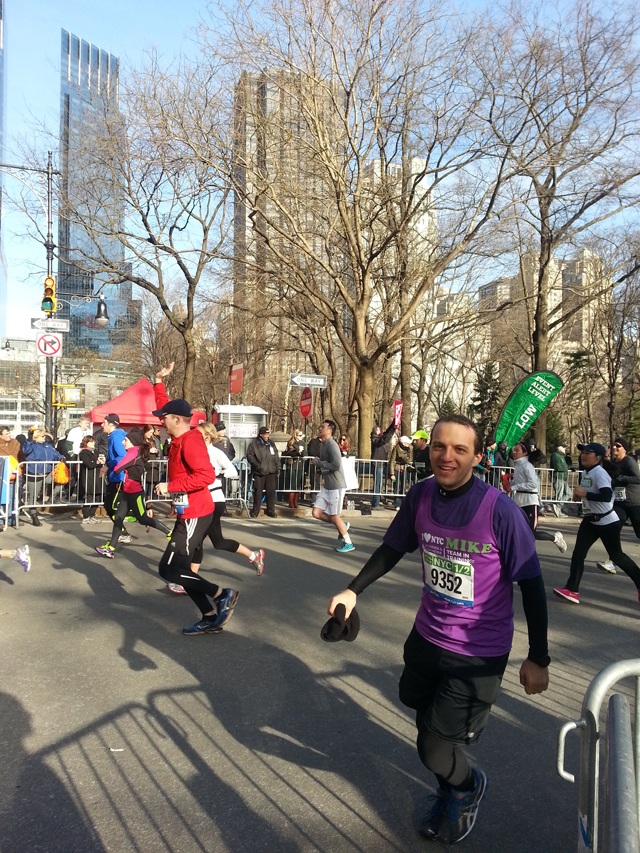 1. Look who ran a half marathon this weekend! And I didn't even have to bribe him. (Much.)
2. Honestly, he did great, finishing in just under 2 hours! And I'm fairly certain I burned almost as many calories as he did, just from shivering. At least, I hope I did, because we followed this up with chocolate chocolate chip waffles. (<– BRIBE)
3. URRRGGHHH. Taxes. You know that feeling when you think you're basically done, but then your tax guy calls you up and is like, uh, no you're just getting started. Yeah, that. Next year I'm going to be so much more organized. Pinky swear.
4. So we are starting season 3 of Breaking Bad. And I basically want to slap Walt upside the head infinity times and spend the rest of my life hugging Jesse. That's normal, right?
5. Does anyone else think Jesse really should have been played by Eminem? Anyone?! Bueller? (I mean, they're like the SAME PERSON. Aside from the fact that Em' is legit from the streets and Jesse is, well, for lack of a better word – a poser.)
6. Have you entered the three giveaways currently going on on my blog right now?! You could be putting a winning entry in for a Whole Foods gift card, a new cookbook, or an iPAD as we speak. Get on it.
7. It is officially mango season. I know, because Whole Foods emailed me to tell me so. What are your favorite mango recipes?!! For when I buy 30 this weekend and need to use them all up in the course of a week because they all threaten to go bad at the same time? (Happens every year.)
8. Yesterday was the.boy's birthday! He has now finally, after three long weeks, caught up to me in age. My mom swears that his real birthday was my original due date, but I was a crazy early preemie. And he was also a preemie. Somehow, this has made my mother utterly convinced that we are meant to be.
9. Then again, she might just be remembering things incorrectly, because she also likes to spout out propaganda about how childbirth is painless, even though there is much evidence to the contrary.
10. Have you heard of Carrot Cake M&M's and are they worth me trekking it up to the Target in Harlem to procure them? That is the question. (The.Boy just informed me that this flavor "sounds disgusting". But what does he know?)