Even tofu-skeptics will love this intensely flavorful red curry tofu with coconut chile carrots and bok choy.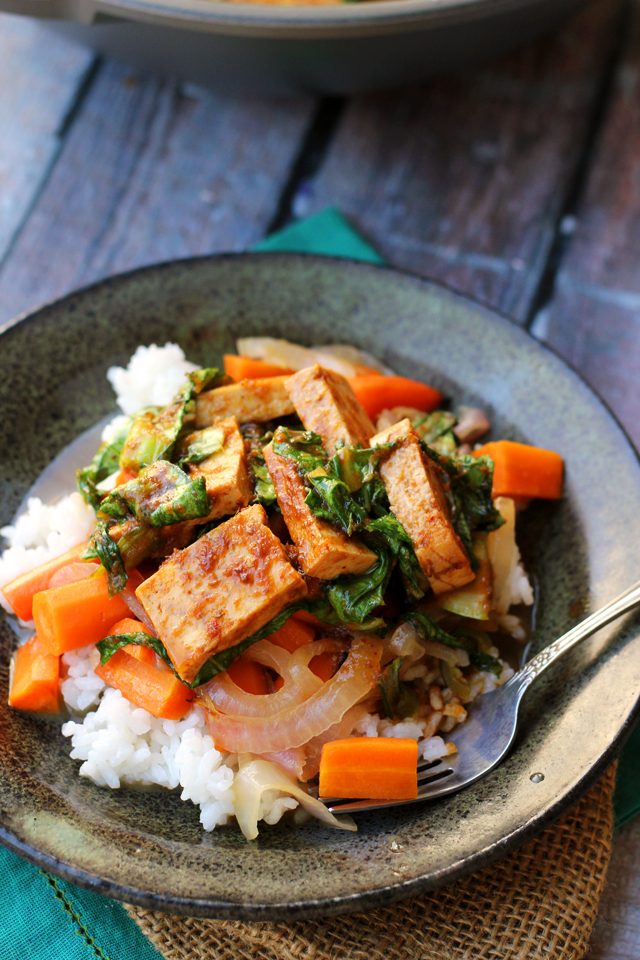 Everyone's a comedian when you're a vegetarian at a barbecue.
Because yes, getting offered a hamburger twenty two times is HYSTERICAL.
Really, it gets more and more so each time.
#NOT.
I think they're under the impression that giving up meat is like giving up cigarettes and if they shove it under my nose enough times some animalistic cravings will take over and I won't be able to resist anymore.
I have news for them – I'm not that kind of vegetarian.
And this is not that kind of tofu dish.
You know, the kind you eat and then promptly forget because its flavor, uh what flavor? Exactly my point.
I actually kind of love tofu for its ability to adapt to any seasoning circumstance it finds itself in, but I acknowledge that it is not for everyone.
Except for this tofu, which is so full of flavor I can hardly stand it.
And by that I mean, put all your tofu prejudices aside and go make it. I promise not to ask you twenty-two times if you want another helping. (But you will.)
#Pinkyswearwithacherryontop
I've mostly avoided true blue stir fries up until now because of the lack of an appropriate pan to make them in, but I recently received a wok from the Food Network's line of cookware that is sold at Kohl's and it has made all my stir fry dreams come true. Not only does it heat super evenly, but it is super deep, with a flat bottom so no matter how vigorously I stir, the pan doesn't move. A seemingly small plus, but an important one.
Speaking of Kohl's, have you entered this week's $500 Kohl's sweepstakes?! All you have to do to enter is either tweet or instagram about this week's topic, while making sure to tag @Kohls and include the hashtag #CookWithKohls. This week's theme is summer desserts, and with this holiday weekend coming up, I'm sure you'll have plenty of material to use for entries!!
Disclosure: While I received a gift card to purchase select items from Kohl's, I was not compensated for this post. My thoughts and opinions, as always, are my own.
Red Curry Tofu with Coconut Chile Carrots and Bok Choy
Even tofu-skeptics will love this intensely flavorful red curry tofu with coconut-chile carrots and bok choy.
Ingredients
For the carrots
1 tbsp canola oil
2 tbsp brown sugar
1 tbsp fresh lime juice
1 tbsp soy sauce
1 cup coconut milk
1½ lb carrots, peeled and cut into 3-inch lengths
½ red onion, cut into ½-inch slices
1 jalapeno, seeded and minced
For the tofu
¼ cup dark brown sugar
¼ cup soy sauce
2 tbsp Thai red curry paste
1 tbsp minced ginger
1 tbsp canola oil
12 oz super firm sprouted tofu, cut into 1-inch rectangles
1 head bok choy, coarsely chopped
Instructions
Heat oven to 450F.
For the carrots, in a large bowl, combine the oil, sugar, lime juice, soy sauce, and coconut milk. Toss together with the carrots, onion and chile. Season to taste with salt.
Pour into a large baking pan and roast for 45 minutes, or until carrots are tender, stirring every 15 minutes.
Meanwhile, prepare the tofu. In a small bowl, whisk together the sugar, soy sauce, red curry paste and ginger. Set aside.
In a large wok, heat the oil over medium heat. Add the tofu slices and saute until lightly browned on each side, about 5 minutes per side. Add in the bok choy and saute until wilted, 2-3 minutes.
Stir in the sauce and cook for a few minutes more, allowing the flavors to combine.
Serve the tofu and carrots atop a bed of rice or quinoa.
Nutrition Information
Serving size:
¼ of recipe
For more ways with curry, check out these: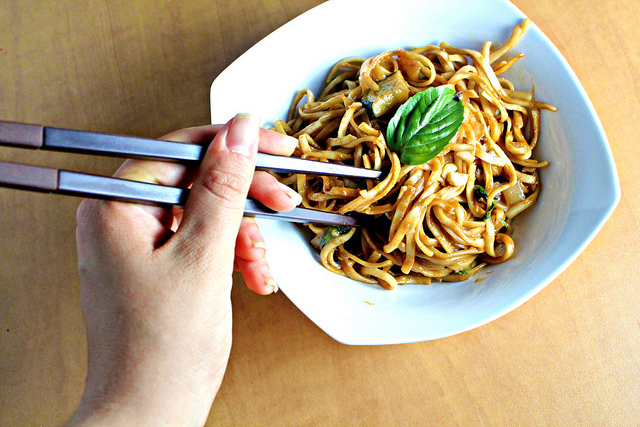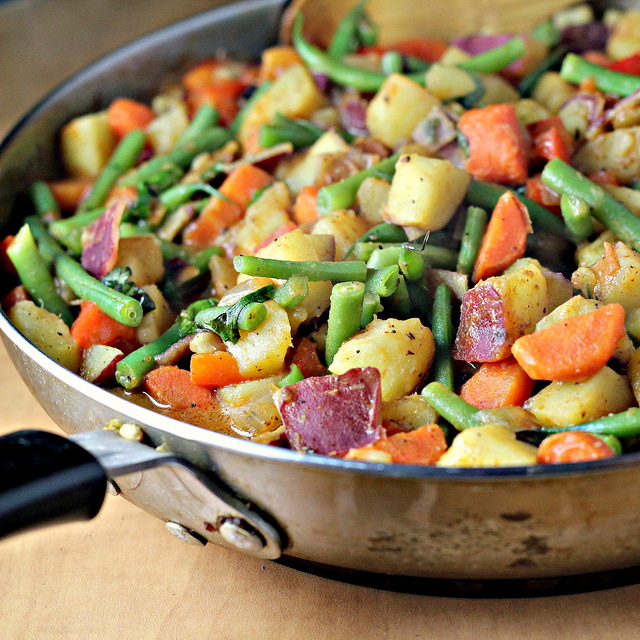 Golden Thai Curry with Green Beans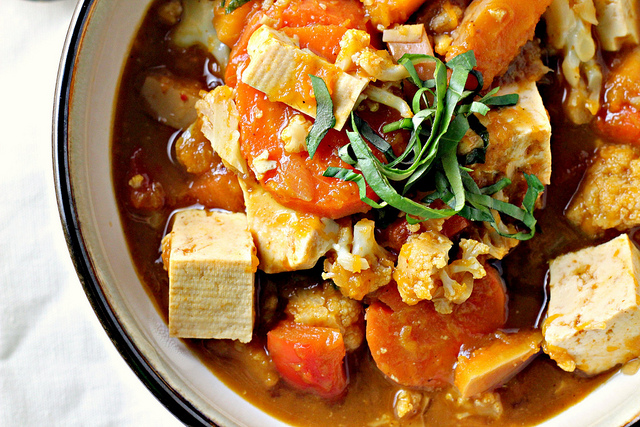 From Around the Web
Green Curry Kale and Crispy Coconut Tempeh from The First Mess
Avocado Green Curry Noodles with Toasted Coconut and Cashews from Aida Mollenkamp
30-Minute Squash Coconut Curry from Pinch of Yum
Coconut Curry with Potatoes, Carrots and Crispy Collards from Edible Perspective
Spicy Thai Curry Soup from For the Love of Cooking