Two favorite dips join forces to create a multi-layered Mediterranean flavor explosion in this tabbouleh hummus dip! Your pita chips will never be the same again.
Disclosure: This post was sponsored by Pacific Foods. As always, my thoughts and opinions are my own. Thank you for supporting the brands that keep me inspired in the kitchen.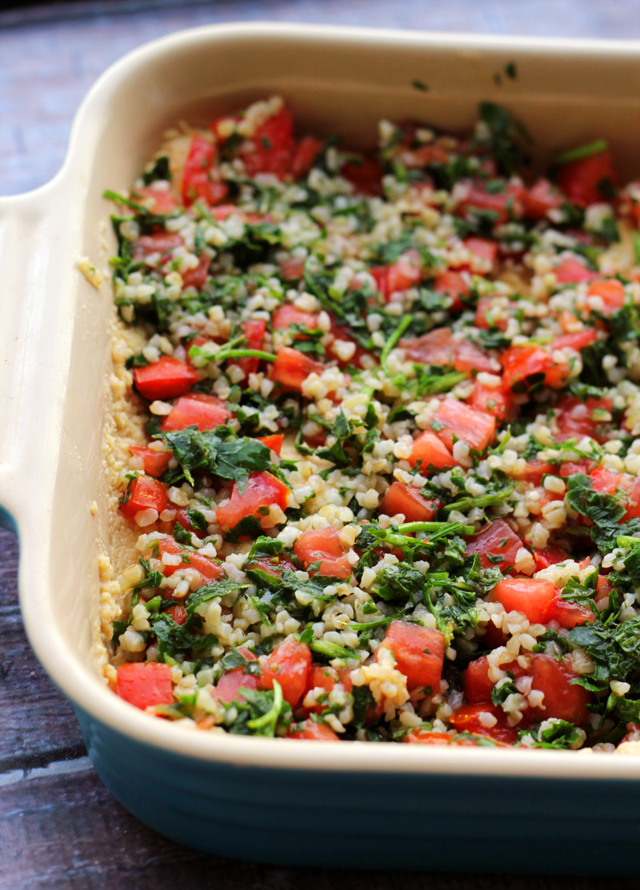 Sometimes a good game of Beatles roulette is all you really need to put things in perspective.
Just close your eyes, press SHUFFLE on your Beatles Spotify station..and pretty much all of your most existential problems will instantly be solved.
Like when you're debating whether to buy an expensive-in-an-ungodly-way bathing suit from Anthropologie and then "can't buy me love" comes on.
Or when you're in the middle of feeling sorry about the fact that your five year plan no longer involves knowing where you will live in a week, and all of a sudden you're caught up in a round of "we all live in a yellow submarine".
So when I was trying to plan for a dinner party a few weeks ago and all of a sudden found myself being serenaded with "you get by with a little help from your friends"?
I took it to heart.
I'm not sure how they knew my friends mostly consist of little shelf-stable boxes of hummus, salsa con queso, and refried black beans…
…but they were right.
Recently, Pacific Foods sent me a collection of some of their boxed goods to help inspire a summer-themed party and I thought they would be the perfect way to de-stress a little get-together I was having with my future in-laws after a long and tiring day of bridesmaid dress shopping. I figured the last thing I would want to do when I got home was slave over a hot stove and the last thing they would want to do was have to wait hours and hours to eat, but with a little planning ahead, a tray of tabbouleh hummus dip, and a bag of pita chips…problem solved.
Also on the menu was a smoky corn frittata, heirloom tomato and ricotta tartines, and a little plum pie you might remember from days of yore.
Basically a celebration of all the best of summer right now. Gotta get it while the getting's good.
I don't have so much experience with entertaining large groups in my home (because, STUDIO) but in my very limited encounters, I've learned a few key things: (a) don't try to do it all yourself if you don't have to and (b) always have something for your guests to nibble on the second they walk in your door.
It makes a world of difference.
This multi-layered Mediterranean tabbouleh hummus dip comes at this from both angles. It utilizes multiple flavors of Pacific Foods' hummus (I went with classic and roasted garlic, but you can totally throw their roasted red pepper into the mix if you're into that kind of thing), thereby allowing you to avoid dirtying your food processor twice. And your guests will be so busy hovering around the tray and shoveling it into their mouths that they won't even realize you had to step away for a moment to get things ready in the kitchen.
Win/win.
Just make sure you set aside a few scoops for yourself. I don't know anyone who wouldn't/(didn't) go in for thirds of this == no guarantees that there will still be any left when you get back.
Looking for more party inspiration? Make sure to check out the Pacific Foods Pinterest board all about foodie parties!
Mediterranean Tabbouleh Hummus Dip
Two favorite dips join forces to create a multi-layered Mediterranean flavor explosion in this tabbouleh hummus dip.
Ingredients
¼ cup dried bulgur
1 cup water
salt, to taste
juice of 1 lemon, divided
1½ cups chopped parsley
1 cup chopped mint
2 medium beefsteak tomatoes, seeded and chopped
12 oz Pacific Foods Organic Classic Hummus
12 oz Pacific Foods Roasted Garlic Hummus
Instructions
In a small pot, combine the bulgur, water, and a few pinches of salt. Bring to a boil and then lower, simmering, for 12-15 minutes or until water is evaporated.
In a large bowl, toss together the cooked bulgur, lemon juice, parsley
mint, and tomatoes. Season to taste with salt.
In an 8x8-inch baking pan, spread a layer of the classic hummus. Top with half of the tabbouleh. On top of that, spread the roasted garlic hummus. Top with the remaining tabbouleh. Serve with pita chips.
Notes
An Eats Well With Others Original
Looking for more dip recipes? Check out these!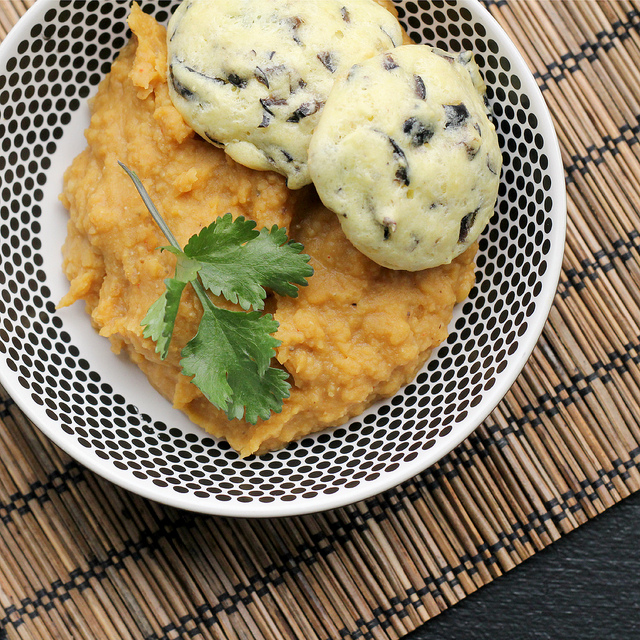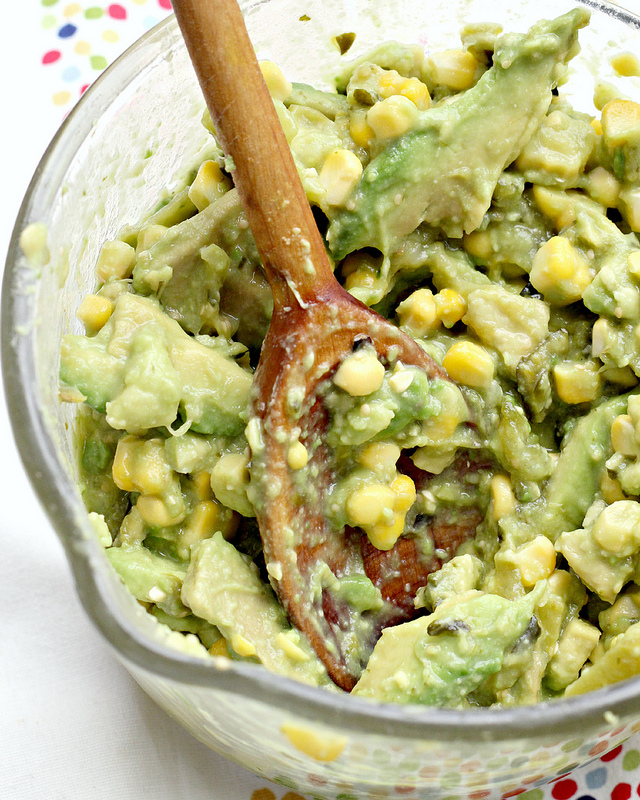 Grilled Corn and Poblano Guacamole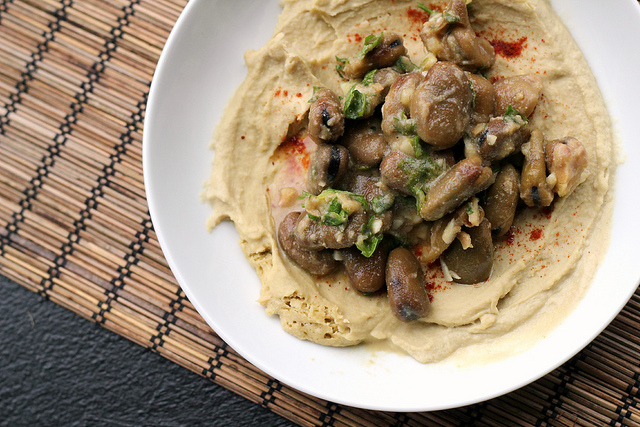 From Around the Web:
Creamy Jalapeno Ranch Dip from Capturing Joy with Kristen Duke
Slow Cooker Spinach Artichoke Dip from Damn Delicious
Basic Brie Dip from Spoon Fork Bacon
Hot and Cheesy Caramelized Corn Dip from How Sweet Eats
Classic Guacamole from Love Grows Wild