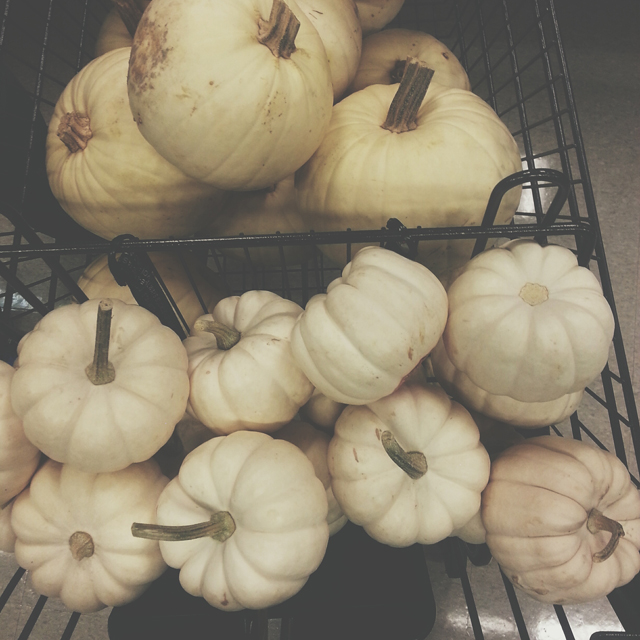 1. This weekend was ALL about wedding errands, in case you couldn't tell by me talking about it INCESSANTLY. I promise I'll shut up about it in about 40 days. Give or take. (But mostly give…we can't handle any fewer days!)
2. I may or may not have bought all the white pumpkins from a HUGE Wegmans in Central Jersey. $2 centerpieces? Damn straight.
3. And then we spent $3,000 on alcohol. So it all evened out.
4. Is it crazy of me to seriously be considering making pumpkin butter for everyone as wedding favors?
5. But crazy/AWESOME, right?
6. What new fall tv should I be watching? So far I'm still stuck on my old favorites – The Mindy Project, New Girl, Parenthood, and Grey's Anatomy – but maybe that's just because i haven't experienced anything new. Enlighten me.
7. We got a Vitamix from our wedding registry and The.Boy keeps bugging me to buy the ingredients to make smoothies. He's thinking tropical fruits like mangoes and pineapples, but it's going to be pretty funny when I bust out some kale for green smoothies.
8. Okay, fine, and probably a mango (or eight).
9. It's still a green smoothie if it has ice cream in it, right? And kale. But definitely ice cream.