Collard greens take the place of cabbage in these quinoa-stuffed, goat cheese-smothered, comfort-full rolls.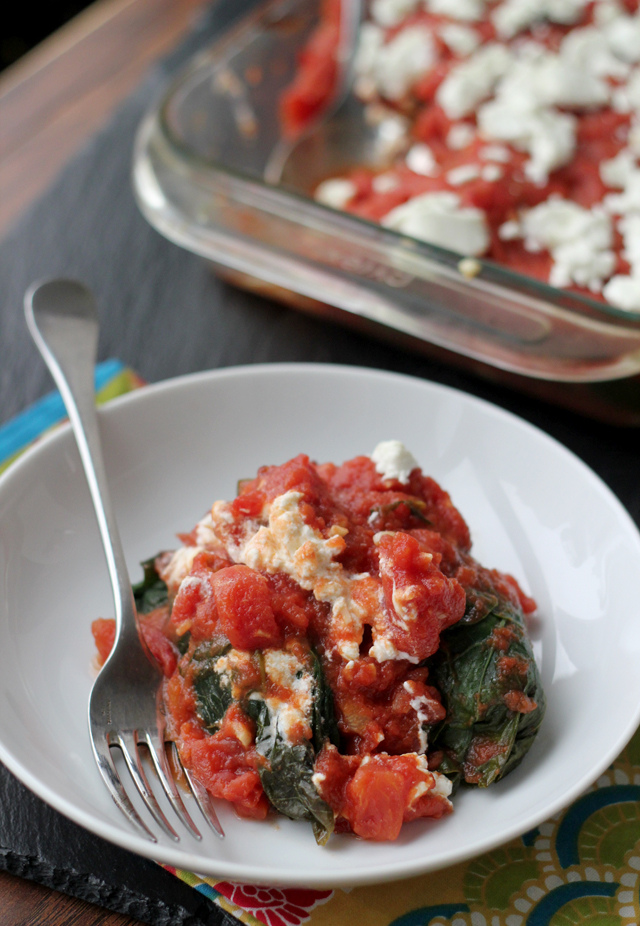 You'll all be happy to know that this little wedding I'm having (and by little I mean…not little at all or not little enough or both) is all falling into place.
Which is to say, absolutely zero things have fallen into place except for THE MOST IMPORTANT THING.
Not the dress, not the caterers, not the hair, makeup or photographer.
Half of you already know because I couldn't muster up the self control to not  instagram the heck out of it this weekend.
What can I say. I'm weak.
We found our cake!!
And boy was it hard work. Not.
We went to visit exactly one bakery that I had already decided was The One before we even got there. But the trick was to let The.Boy think it was his idea because he doesn't like it when I just make these snap decisions without really exploring all of my options. But the thing is, when I know – I KNOW.
Right, so it's being made by this little bakery in Brooklyn. You might have heard of them. Or have one of their
THREE
COOKBOOKS
(I know I do). Or have ogled their sweet and salty brownies, lemon pistachio cornmeal muffins, sweet and salty cake, salt-n-pepper sandwich cookies, grasshopper bars, pumpkin spice cheesecake bars, or one of the other five trillion things I've made from them over the past five years.
Okay fine, I'll just tell you. BAKED!!
Talk about a dream come true.
We are actually just going to have a very small pistachio cake with vanilla honey buttercream for cutting purposes and then cupcakes for everyone! 99.9% because we are indecisive and couldn't choose just one flavor.
And that, my friends, is also the story of how/why we ate cupcakes for lunch on Sunday.
Which can in turn explain these collard green rolls.
They were necessary.
And yet also really really good.  Think cabbage rolls but vegetarian and topped with goat cheese.
And then think about how quickly you can get them in your oven because cupcake lunch or not, I think we can all use a little bit of health food before next Wednesday.
Especially the kind that you will actually look forward to eating. I.e. the quinoa-stuffed goat cheese-topped kind. Obviously.
One year ago…Chickpeas, Pumpkin and Cranberries with Bulgur, Baked Ziti with Eggplant
Four years ago…Wintry Baked Ziti
Quinoa-Stuffed Collard Green Rolls with Goat Cheese
Collard greens take the place of cabbage in these quinoa-stuffed, goat cheese-smothered, comfort-full rolls.
Ingredients
2 tbsp olive oil
2 (28 oz) cans of diced tomatoes
6 garlic cloves, coarsely chopped
¼ cup fresh basil, slivered or 2 tsp chopped fresh thyme
½ tsp salt
12 large collard leaves, center ribs removed
¾ cup quinoa
1 medium onion, chopped
1½ cups vegetable broth
⅓ cup chopped walnuts, toasted
4 oz goat cheese, crumbled
Instructions
Heat a large pot over medium heat. Add 1 tbsp olive oil to the pan and swirl to coat. Add the tomatoes, garlic and herbs to the pan. Bring to a boil and then simmer, covered for 30 minutes. Remove the pan from the heat and add salt. Set aside.
While the sauce is cooking, bring a large pot of water to a boil. Add half of the collards to the pot and cook for 1 minute. Remove from the pan with tongs and place into a dry bowl. Repeat with remaining collards.
Rinse the quinoa to remove any bitter resin. Heat a medium saucepan over medium-high heat. add the remaining olive oil the pan and swirl to coat. Add the onion to the pan and saute until tender, about 5 minutes. Add the quinoa and cook for two minutes, stirring constantly. Add the broth, scraping up any browned bits, and bring to a boil. Cover, reduce the heat, and simmer for 15 minutes or until the liquid is absorbed. Remove the pan from the heat. Stir in the walnuts and season to taste with salt and black pepper.
Heat the oven to 375.
Spread about ¾ cup of tomato sauce over the bottom of a 9x9 or 11x7-inch glass baking dish. Working with one collards leaf at a time, place about ¼ cup of the quinoa in the center of a leaf. Fold in the edges of the leaf and roll up tightly. Place the roll, seam side down, in the baking dish. Repeat with remaining leaves and quinoa. Spoon the remaining sauce over the rolls. Cover and bake for 20 minutes. Sprinkle with cheese. Bake uncovered for 5 minutes.