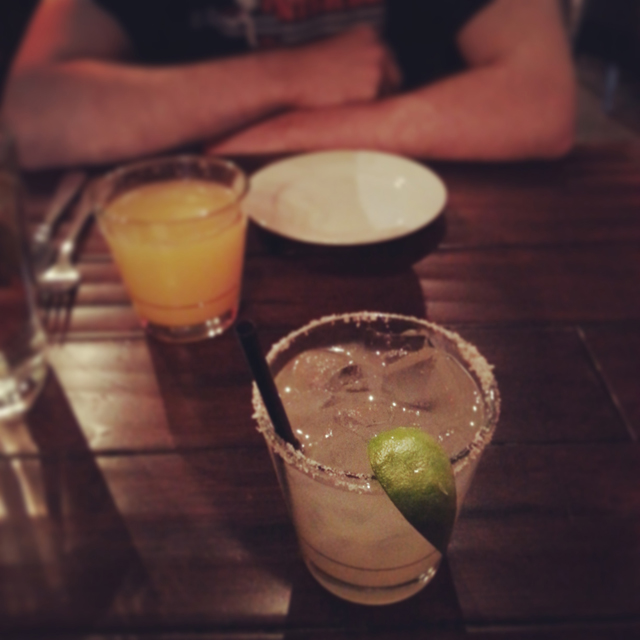 1. Margaritas cure all. Even bronchospasms. <– Life fact.
2. The list of "Things I Ate After The Half Marathon" may or may not have included five plates of tapas, one dish of spicy churros, many scoops of dulce de leche ice cream, and two cupcakes for the road. So, basically ALL THE THINGS.
3. I may have taken the whole "calories don't count after you run 13.1 miles" mentality a little too far.
4. Can we discuss how unsatisfying the season finale of Parenthood was?! Julia and Joel – are they or aren't they? Amber – is she or isn't she? Sarah and Hank – will they or won't they? If there is not a season 6, I will cry.
5. Also, Lauren Graham will always be Lorelai Gilmore to me. Always.
6. Speaking of tv, the.boy and I have totally been slacking on Breaking Bad, through no fault of my own, might I add. Someone feels the need to watch a certain baseball team EVERY NIGHT. Even though they lose. EVERY NIGHT. Didn't Albert Einstein say that the definition of insanity was doing the same thing over and over and expecting different results? Yeah. Thought so.
7. So….remember that little ol' bake sale to cure cancer I had last week? Well thanks to YOU, I surpassed my fundraising goal. By, like, a lot. And raised almost $1000!!! So THANK YOU!!
8. Have you guys started celebrating Fro-Yo Fridays yet this year? Let's make it a thing.
9. Spring and rhubarb are like peanut butter and jelly. Meaning, I want this pie, with a side of this cake and a pitcher full of this sangria to wash it all down with.
10. But also a PB&J. On the side.