Disclosure: This post brought to you by Simply Potatoes. All opinions are 100% mine.
Topped with hash browns, spinach, cheese and an egg, these breakfast pizzas work as breakfast or breakfast-for-dinner and are sure to be a hit at the table!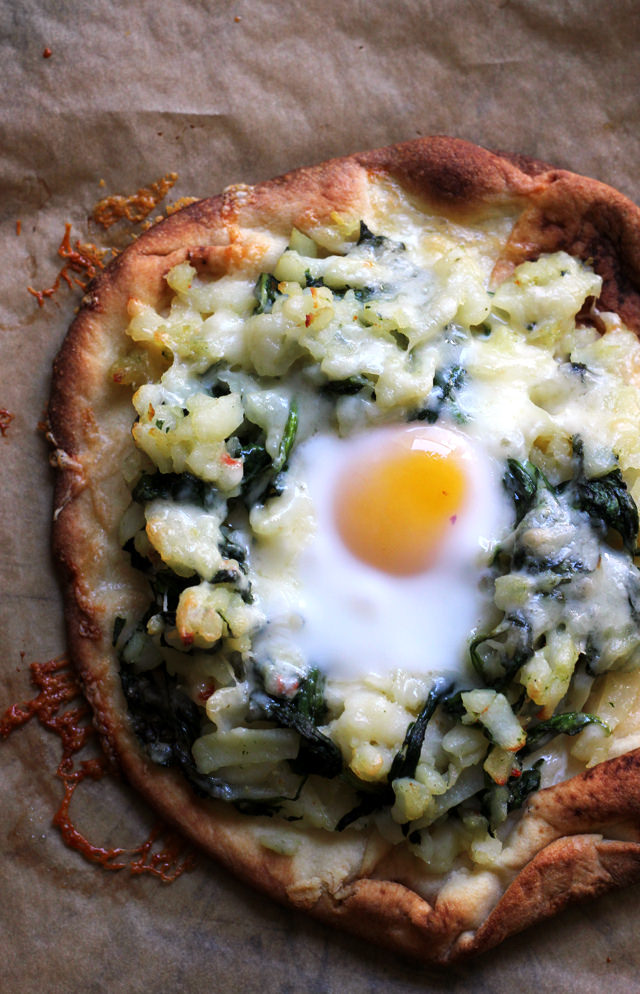 What's your breakfast mantra?
Mine is GIVE ME FOOD OR GIVE ME DEATH.
Or, more accurately, GIVE ME FOOD OR RUN THE RISK OF BEING PUNCHED IN THE FACE.
Don't ask The.Boy how I know this.
I'm so pleasant to wake up to.
But seriously, if you deter my breakfast consumption by more than 10 minutes, you run the risk of meeting "Where The Wild Things Are" Joanne.
It's not my best look.
So all of my morning meals are restricted to things that are make-ahead, reheatable, and/or can be thrown together in less time than it takes me to put my contacts in.
Pretty much meaning that potatoes are off the table. Which is so sad, because who doesn't love a good hash in the AM?
Crickets. Exactly.
That is, until I discovered Simply Potatoes, which is a line of refrigerated prepared potatoes that are cooked through and ready to go whenever you are! They are made with only real ingredients WHICH I LOVE (you can bet I scoured the label just to be sure!), require zero peeling or shredding, and just happen to make for a mean breakfast pizza.
Which you can have in and out of the oven in under 20 minutes. Crazypants.
Simply Potatoes come in a variety of different flavors and cuts, ranging from mashed potatoes to diced potatoes to wedges – pretty much if there is a potato style out there, they make it. They can be found in the refrigerated section of your supermarket (probably near the dairy aisle!) and they're perfect for when you want to have that hearty breakfast of your dreams, but you just don't have the time to spend making it. For more recipes and ideas on how to use Simply Potatoes, check out the Simply Potatoes Favorites recipe collection! And be sure to follow Simply Potatoes on Pinterest for more potato inspiration.
But now, back to the pizza!
I chose to make these pizzas on pieces of naan because who has time to spend making pizza dough in the morning!? Not I. You can feel free to go the flatbread or pita route if that's more your style. No judgment.
Basically, the hash browns are sauteed for a minute or two until heated through. a few handfuls of spinach are thrown in until wilted, and then the whole mix is spread over your carb of choice with a sprinkling of cheddar and an egg for good measure. The pizzas are then baked until the eggs are done.
All of a sudden, you've just made pizza before you had your coffee.
Crazy. Doable.
Breakfast Pizza with Hash Browns, Spinach, and Eggs
Topped with hash browns, spinach, cheese and an egg, these breakfast pizzas work as breakfast or breakfast-for-dinner and are sure to be a hit at the table!
Ingredients
2 tbsp olive oil
1 package Simply Potatoes O'Brien Hash Browns
5 oz baby spinach
4 flatbreads
4 oz cheddar cheese, grated
4 eggs
Instructions
Heat oven to 400F.
In a large nonstick or cast iron skillet, heat the olive oil over medium heat. Add the potatoes into the pan and saute, stirring frequently, until heated through. Add in the baby spinach and cook until wilted.
Place the flatbreads on a parchment-lined baking pan. Top the flatbreads with the potatoes, leaving a well in the center for the eggs. Sprinkle with cheddar cheese. Crack an egg into the center of each flatbread. Bake for 10-15 minutes, or until egg whites are set and eggs are cooked through as desired.
Let cool for a few minutes before serving.
Notes
An Eats Well With Others Original
For more savory breakfast ideas, check out these: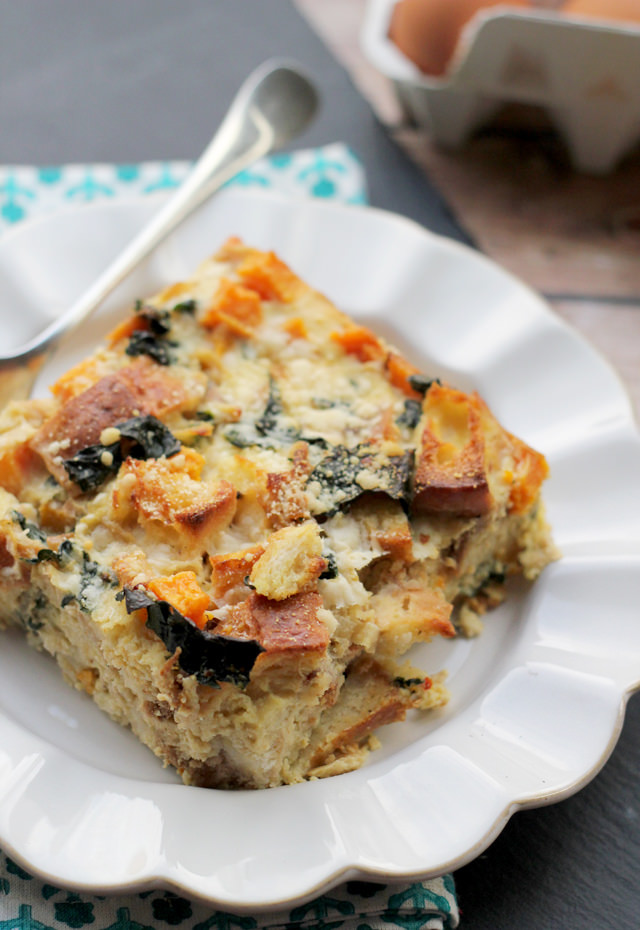 Butternut Squash and Kale Strata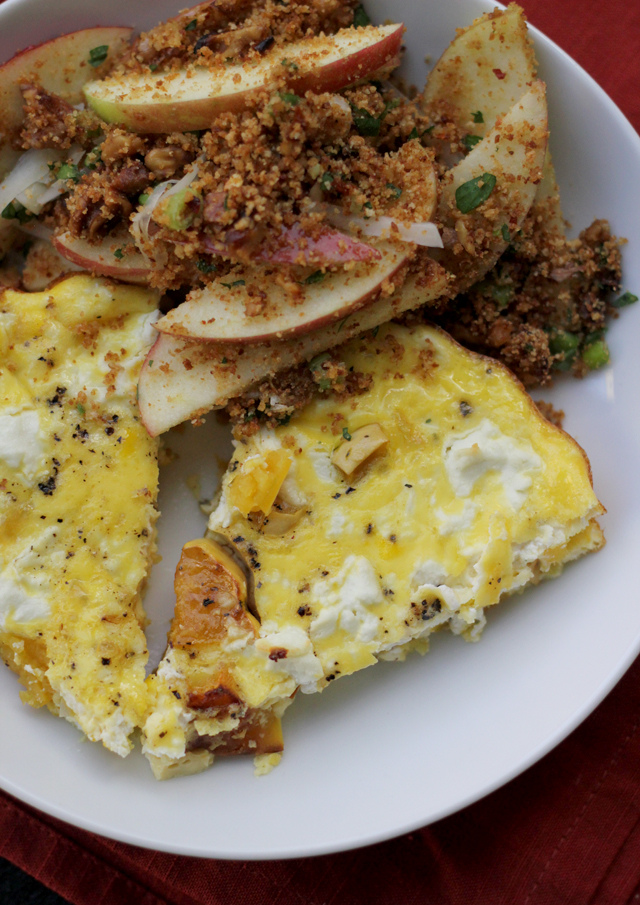 Roasted Delicata Squash and Goat Cheese Fritatta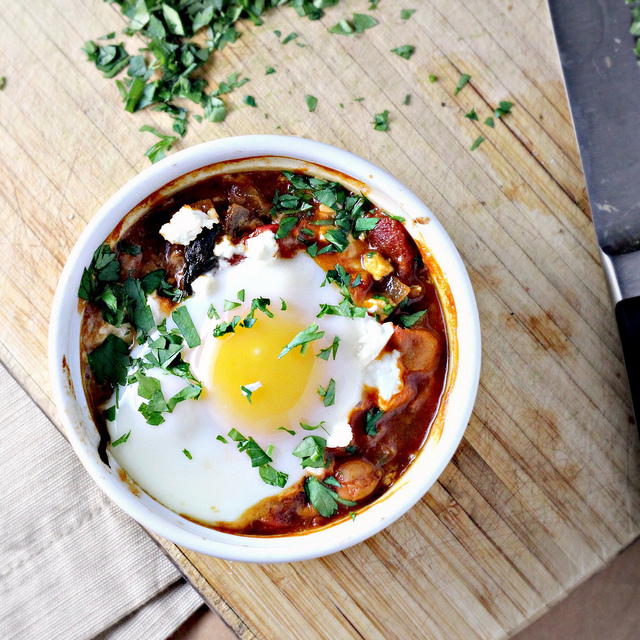 Poached Eggs in Tomato Sauce with Chickpeas, Feta and Swiss Chard
From Around the Web:
The Epic Veggie Breakfast Sandwich from Bakers Royale
Croque Madame Waffles from Hip Foodie Mom
Fire-Roasted Poblano and Eggs from Savory Sweet Life
Hash Brown Cauliflower and Potatoes from Jeanette's Healthy Living
Egg, Cheddar and Green Harissa Puff Pastry Squares from Blogging Over Thyme