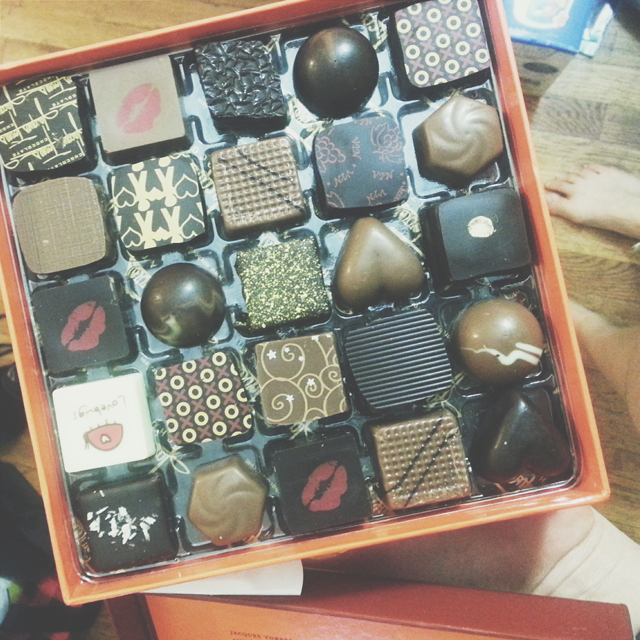 1. The.Boy and I have this unspoken (okay…explicitly stated) agreement that I want nothing more for Valentine's Day than for him to get me the kind of crazy expensive chocolate that I would never buy myself and, in exchange, I make him something crazy for dessert. I think he got the hang of it.
2. Oh, and by the way, that box of chocolate has two layers. Hold me.
3. Today is the Whole Foods Upper East Side opening! This is pretty much the most exciting thing that has ever happened to me. I mean, living ACROSS THE STREET from a Whole Foods…that's pretty much every food blogger's dream.
4. Also, can someone has to come take all of my credit cards away from me. NOW.
5. It's totally reasonable for me to take the day off from work for this, right?
6. I've been reading before bed every night lately. It feels SOOOO good. I just finished Big Little Lies
 by Liane Moriarty and am now diving headfirst into Eleanor & Park
 by Rainbow Rowell.
7. What do I need to read next???
8. There are exactly SEVEN DAYS until my birthday. I feel like this means I should be eating cake every day…don't you?
9. Calories don't count during your birthday month. #FACT
10. (And if you tell me otherwise I will bite you. Really. Ask the.boy.)