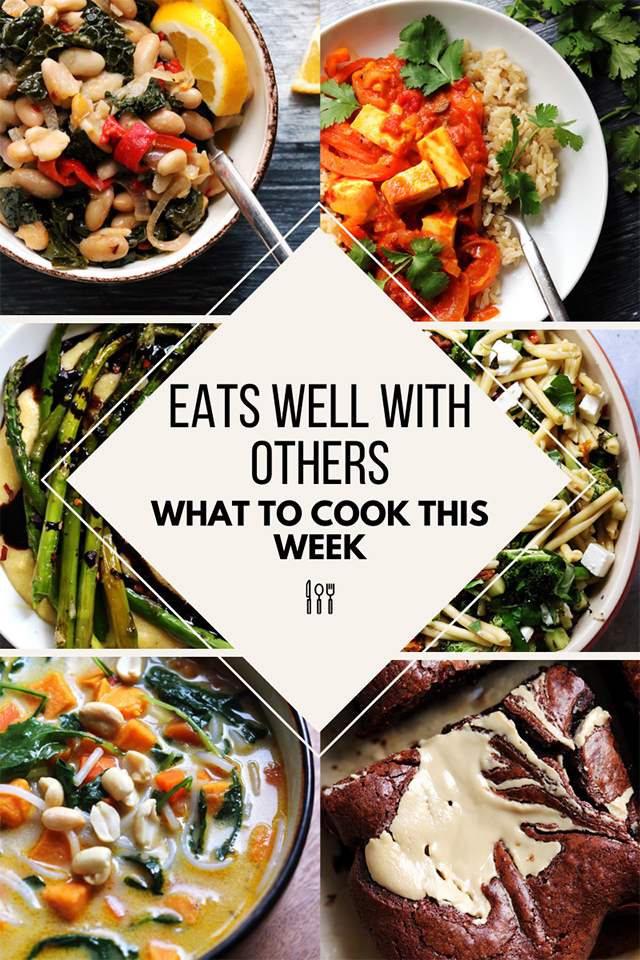 Happy Mother's Day weekend!!!
(After mothering through this past year, we should get a whole month or even a decade. But we will take a weekend!!)
I'm on call this weekend so we have no major plans over here, though Remy claims she's going to get up tomorrow and make me coffee all by herself. This makes me…a LOT nervous, so we'll see how it goes. I may have to lay everything out on the counter for her so she's not tempted to climb the walls to reach my coffee mug. I'll report back.
AND I'm also making myself PIE. Because, pie!!!!
This week's meal plan basically SCREAMS spring!! Here's what we're eating:
Sunday is all about complete indulgence so we're roasting some asparagus, serving it over polenta, and plopping a big ball of burrata on top. There is nothing better!!
Monday's pepper and paneer curry is like an Indian food gateway drug – it's so easy and so good! The recipe has the phrase "slow-cooked" in the title, but don't let that deter you – it only takes about thirty minutes to cook.
Next is a Greek pasta salad that I served on Mother's Day a few years ago and it was inhaled by both my and Mike's family. It is veggie-filled and clearly a family favorite. Bonus that it makes enough to have leftovers for lunch throughout the week.
Wednesday is one of my favorites – massaman curry noodle soup! Feel free to use alternative Thai curry pastes if massaman is not your thing. It will taste good no matter what!
The week ends on a healthier note with my cannellini bean and roasted red pepper salad. This is so full of fresh flavors and just feels like you're eating a bowl of sunshine. I'll be making this on Instagram Stories this week, so keep an eye out for it!
Last but not least – TAHINI AND HALVA BROWNIES. You must make these for someone you love (or for yourself – self-love is real and important) because they are the best.
Happy eating!

SUNDAY
ROASTED ASPARAGUS WITH POLENTA, BURRATA, AND BALSAMIC DRIZZLE
Prep Ahead Tip: The polenta takes a while to cook but isn't really prep ahead friendly. To save time you can use quick-cooking polenta which comes together in just a few minutes.
Vegan Substitutions: Omit the burrata or replace it with vegan mozzarella or grilled/roasted tofu. Replace the butter with a dairy-free substitute or coconut oil.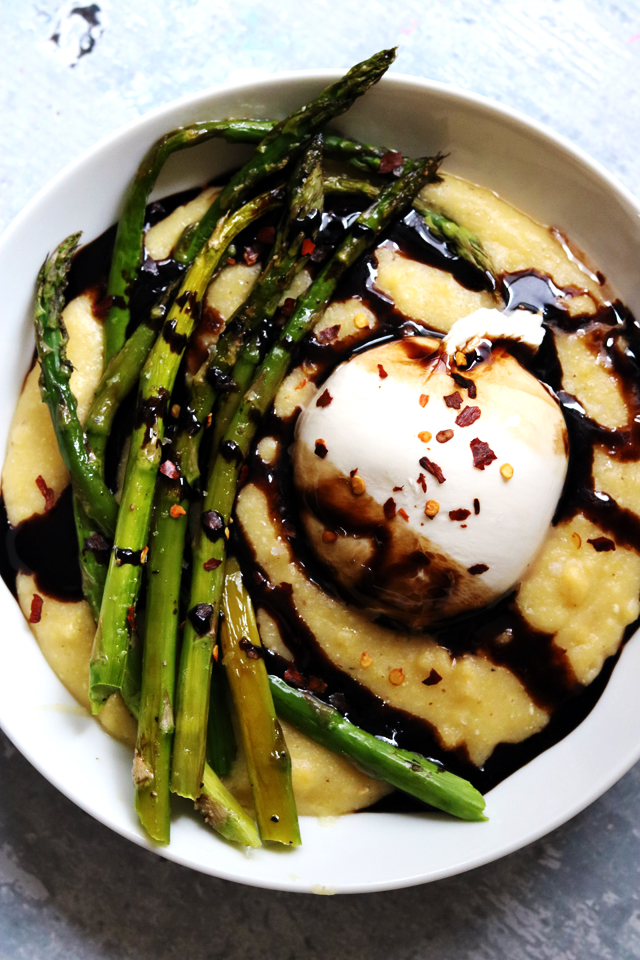 MONDAY
Prep Ahead Tip: The entire curry can be made ahead – in fact, it tastes better as it ages!
Vegan Substitutions: Use tofu in place of paneer.
TUESDAY
GREEK PASTA SALAD WITH ROASTED BROCCOLI, FETA, AND LEMON
Prep Ahead Tip: The broccoli can be roasted ahead of time, otherwise the remainder of the recipe comes together quickly!
Vegan Substitutions: Omit the feta cheese to make this vegan. In this situation, I would recommend increasing the lemon juice and salt to taste.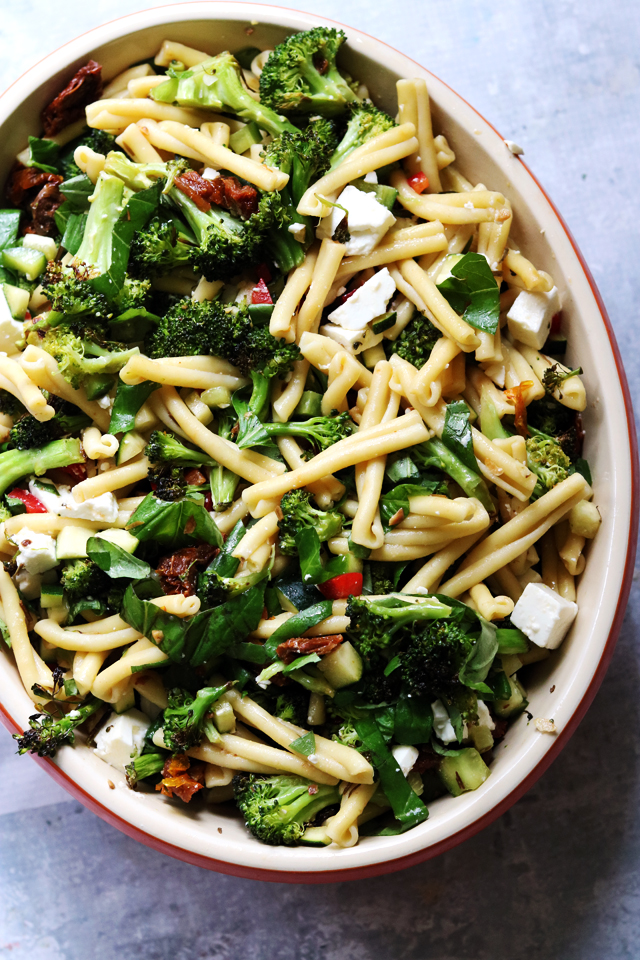 WEDNESDAY
Prep Ahead Tip: Recipe comes together quickly, no need to prep ahead.
Vegan Substitutions: Recipe is already vegan!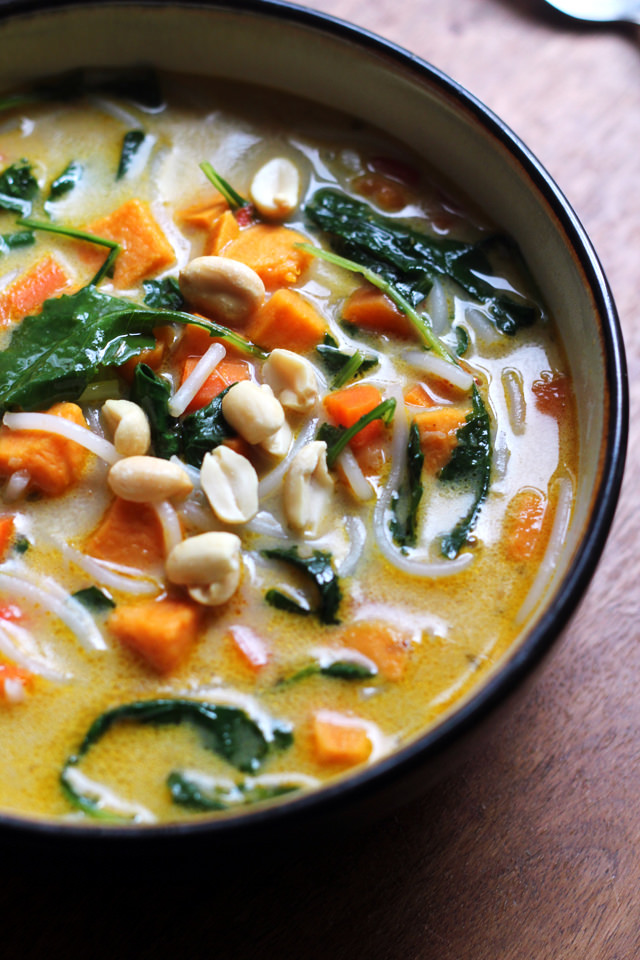 THURSDAY
CANNELLINI BEAN SALAD WITH ROASTED RED PEPPERS AND KALE
Prep Ahead Tip: Recipe comes together quickly, no need to prep ahead.
Vegan Substitutions: Replace the parmesan cheese with sprinkling of nutritional yeast to make this vegan.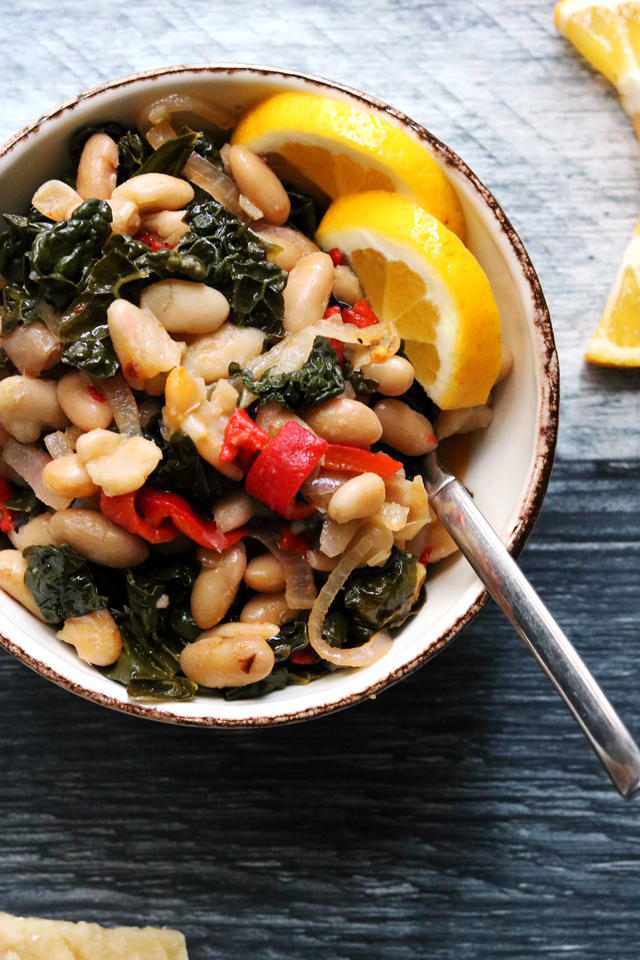 DESSERT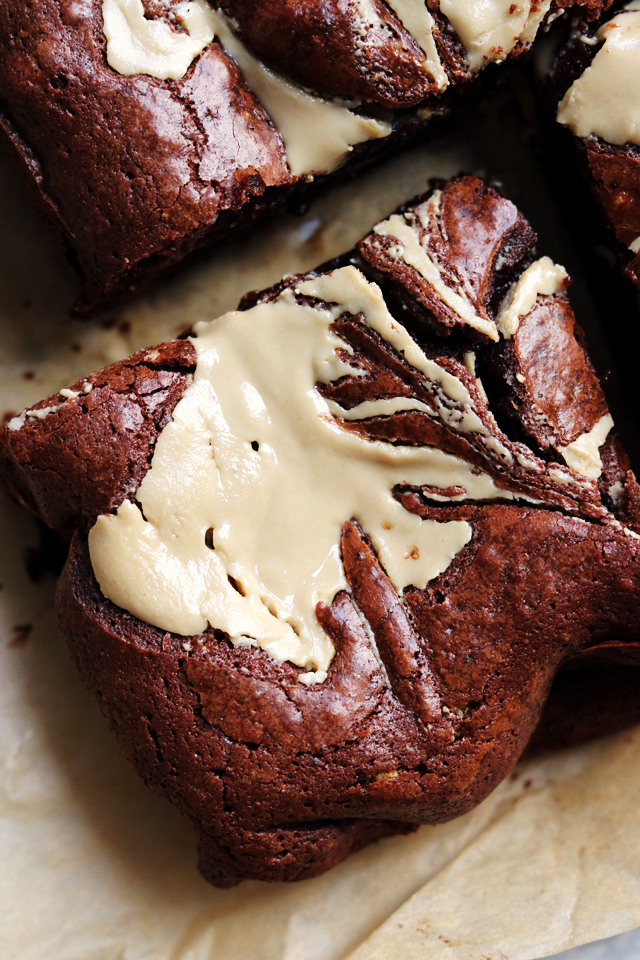 SHOPPING LIST
For a printable shopping list, click here.