This year was cray cray. In a Miley-Cyrus-on-the-VMAs-kind-of-way.
In a getting-proposed-to-after-the-worst-marathon-of-your-life-thereby-making-it-the-best-marathon-of-your-life-kind-of-way.
In a one-of-my-lab-experiments-might-have-actually-worked-kind-of-way.
Exactly. Cray cray.
I just want to take a moment to thank you all for helping to make this one of the best years to date for Eats Well With Others. I was presented with a ton of great opportunities over the past 365 days, from winning a recipe contest at Eat.Write.Retreat, to taking part in a super fun freelance photography project for the McCormick Spice website, to making the switch from Blogger to WordPress and getting a fabulous redesign with the help of the girls from Wooden Spoons Kitchen, and so much more. When I created this little space on the internet five years ago, I couldn't have imagined that it would even be a fraction of what it is today, or what a huge part of my life it would be and even now I still feel (and hope!) that it's only the beginning. I'm excited to see what great things 2014 will bring and I hope that you'll be following along with me as I do. It just won't be as fun without you there and I seriously couldn't have done any of this without you. Happy New Year! Let's make it a good one.
I always like to kick off the new year by showcasing my favorite recipes of the past year, so this year I decided to pick a favorite sweet and a savory recipe from each month. In chronological order, here they are!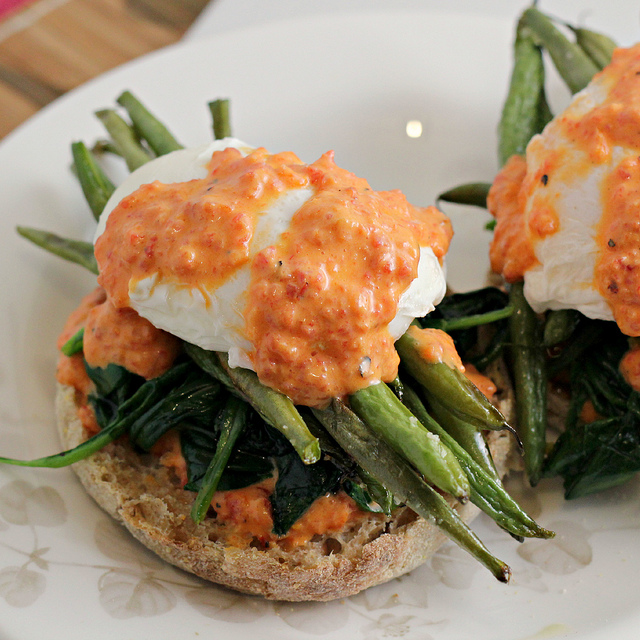 Vegetable Eggs Benedict – Eggs were predicted to be super cool in 2013 (and will continue to be totally rad in 2014…you heard it here first) so we learned how to poach them! And benedict them, veggie style.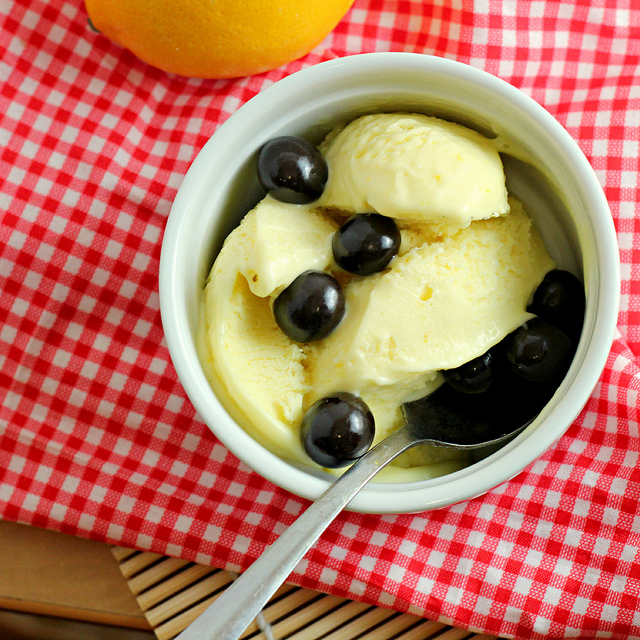 Meyer Lemon Ice Cream – Because a winter without Meyers is not a winter worth living through.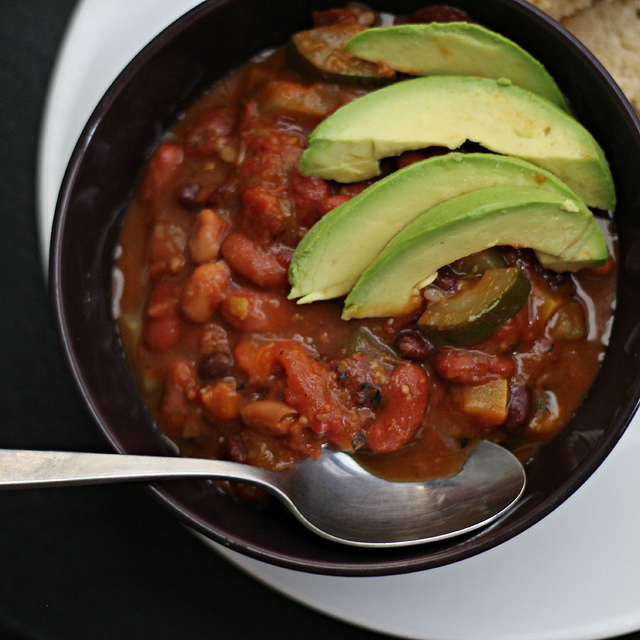 Smoky Chipotle Vegetarian Chili – The "one". In chili form.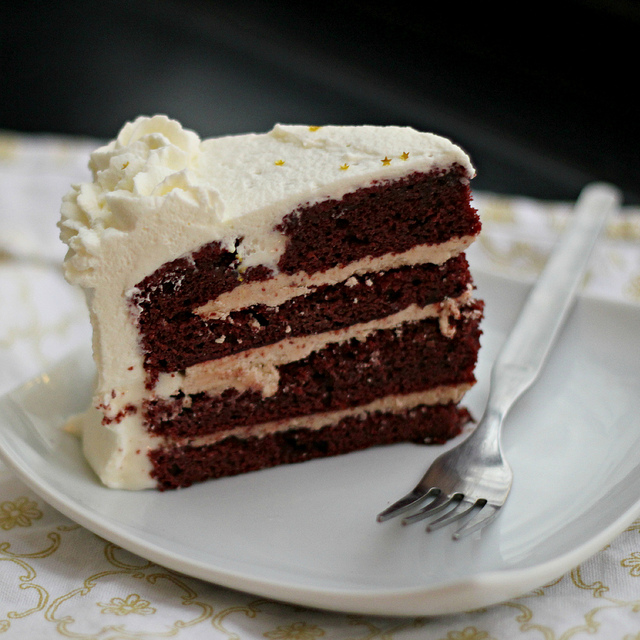 Red Velvet and Cinnamon Layer Cake – Apparently 2013 was the year of the layer cake for me. Let's call it wedding cake foreshadowing. The spice of the cinnamon was the perfect addition to this frosting and to compliment the tangy red velvet.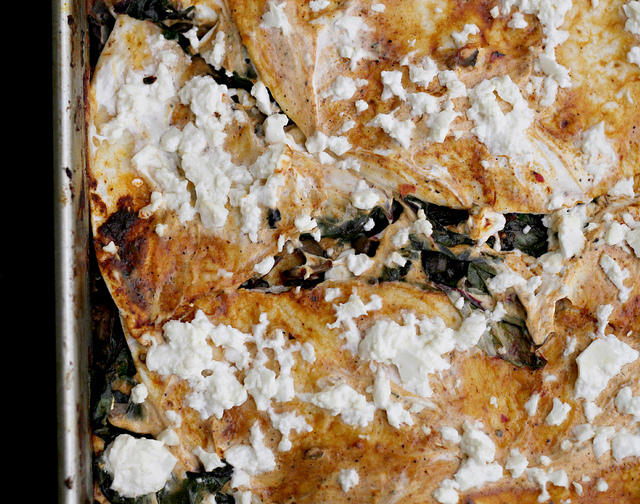 Layered Pasilla-Tortilla Casserole with Black Beans, Mushrooms, and Chard – And to think I like to say that I'm just not that into 'shrooms. But this dish is just extra specially delicious.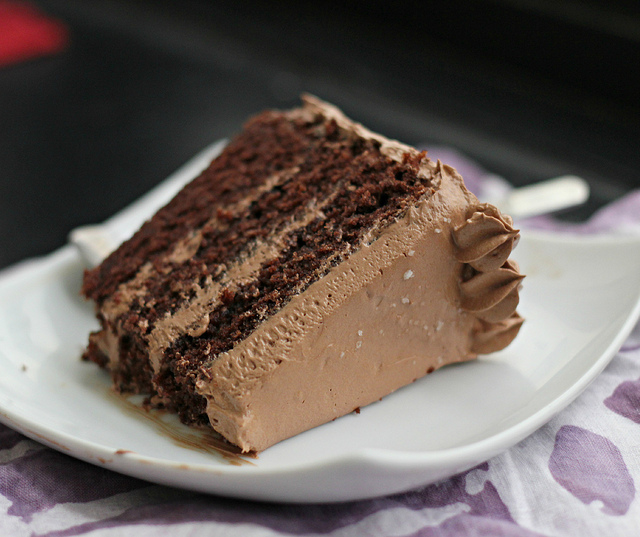 Sweet and Salty Cake – In which I bake myself a birthday cake from the cookbook of the boys who will be making my wedding cake.  Sweet salty caramel chocolate cake heaven.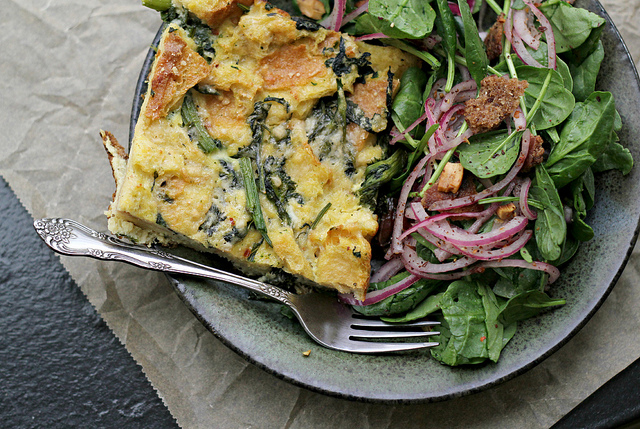 Baby Spinach Salad with Dates and Almonds – AKA the only salad I ever crave. Ever.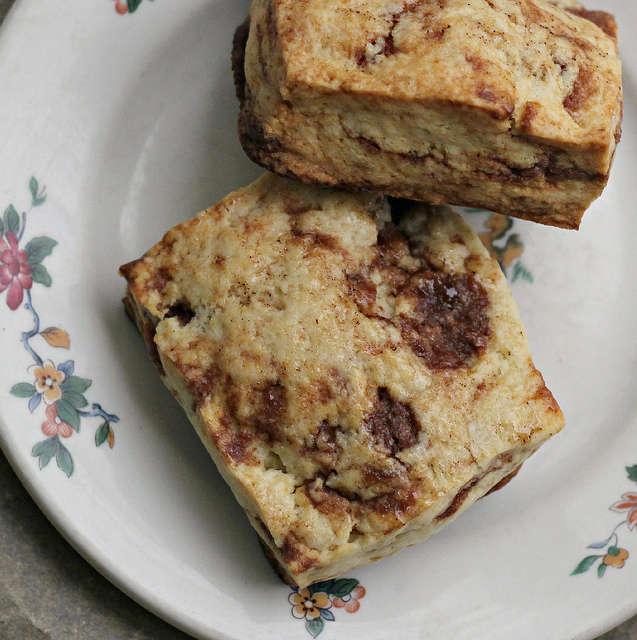 Cinnamon Honey Scones – Oh, Thomas Keller, you make me want to be a better person. Or at least make perfect scones every day.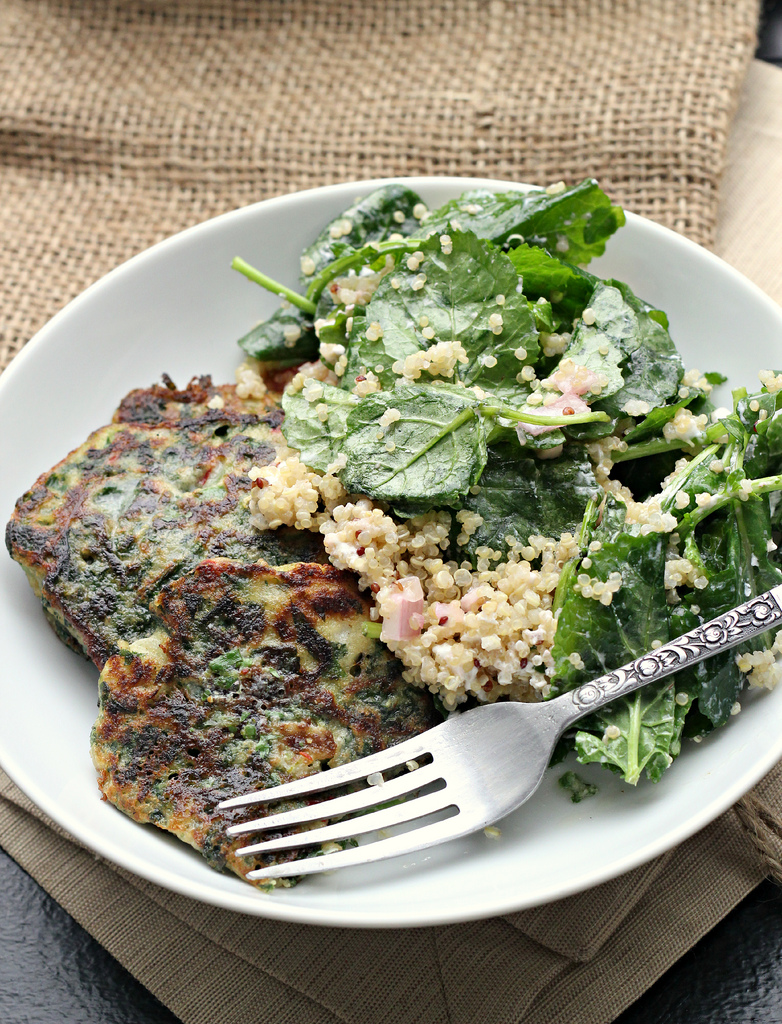 Green Pancakes with Lime Butter – A little bit out there, but totally tasty. I brought these to a baseball game and got totally weird looks from everyone sitting around us. I owned it.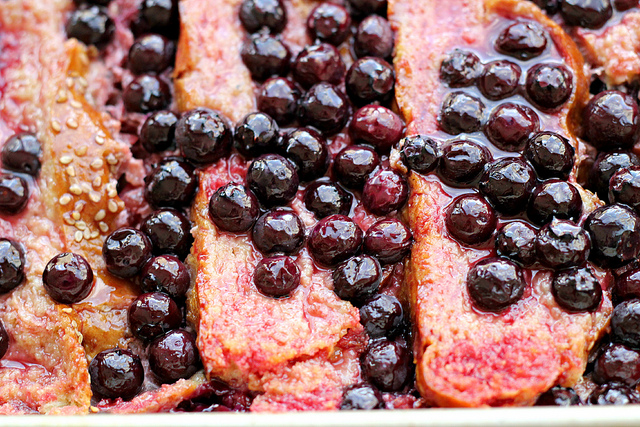 Rhubarb, Blueberry and Ginger Brioche Bread Pudding – Summer in fruity carb form.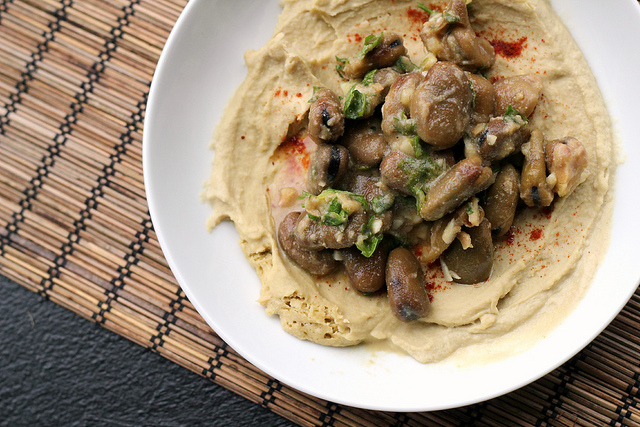 Hummus with Ful – Hummus as a meal. It's a thing. A really good thing.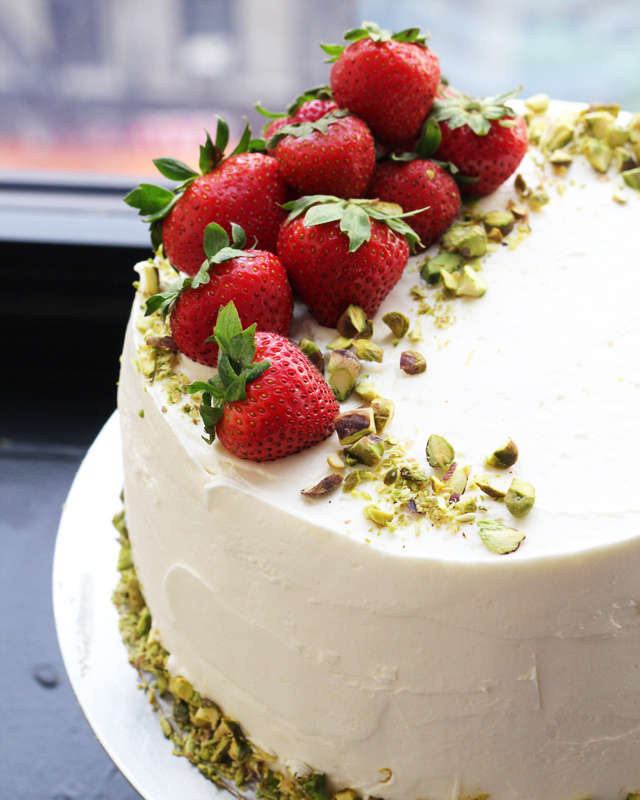 Strawberry Rhubarb Dream Cake – One of the prettiest cakes I've ever made. And one of the most delicious also. If you don't make it this summer, I will cry for you.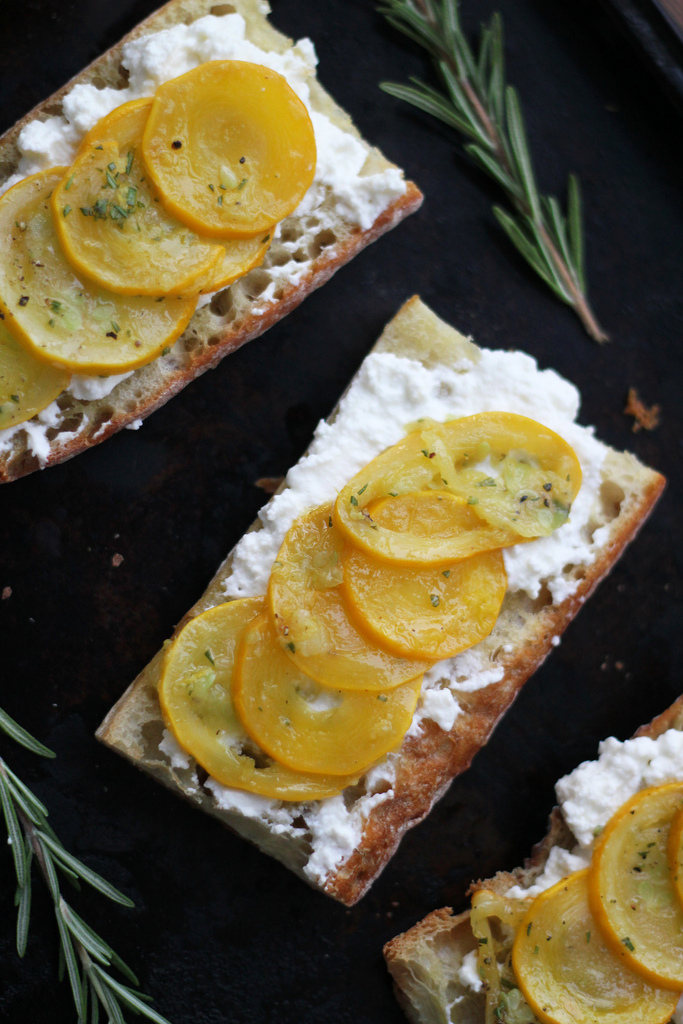 Summer Squash Tartines with Ricotta, Rosemary, and Lemon – So simple and yet so perfect. A 5-ingredient meal worth craving.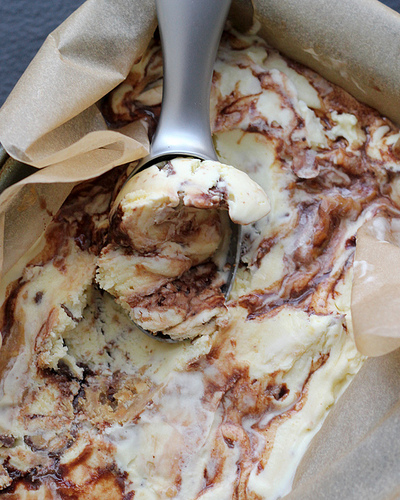 Peanut Butter Cup Ripple Ice Cream – Because peanut butter and chocolate were made for each other.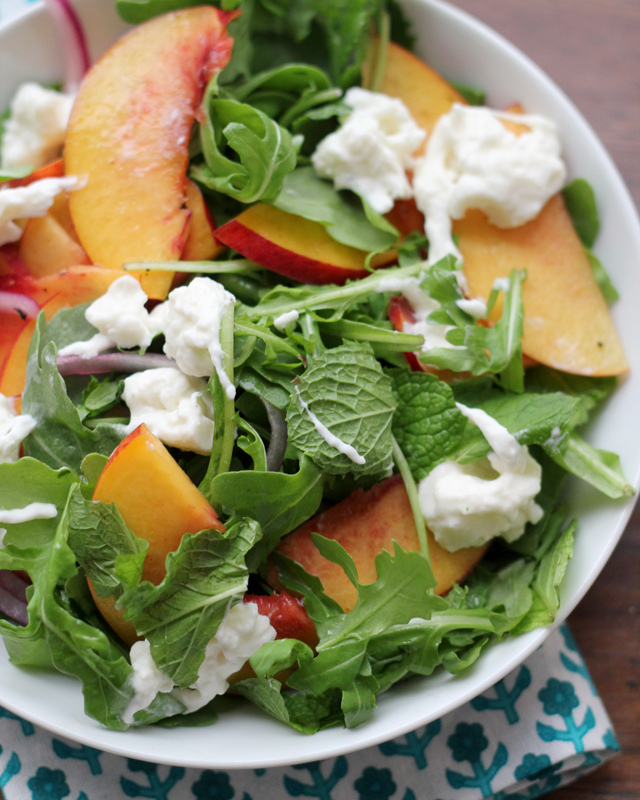 Pickled Nectarine Salad with Burrata – Okay, fine, I kind of crave this salad also. But, burrata. Can you blame me?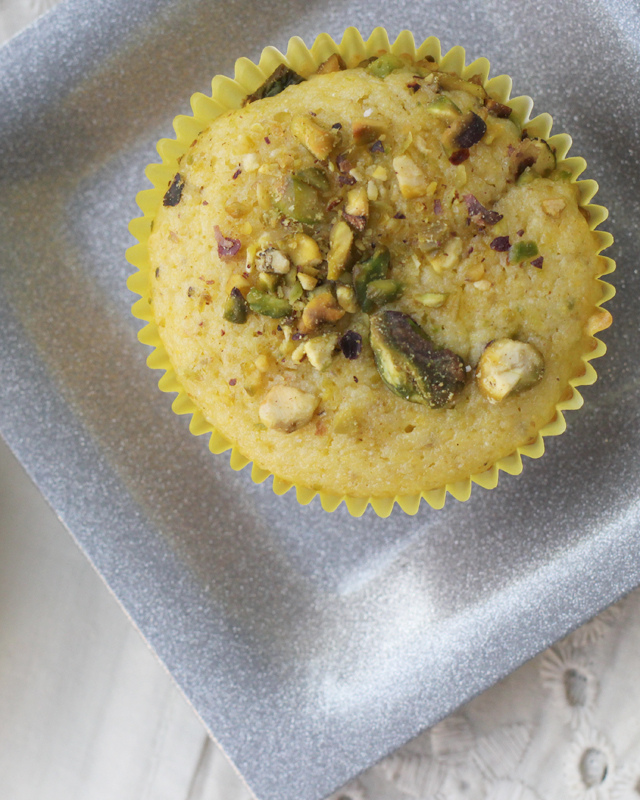 Lemon Pistachio Cornmeal Muffins – Sometimes muffins surprise you with how good they are. These are those kind of muffin.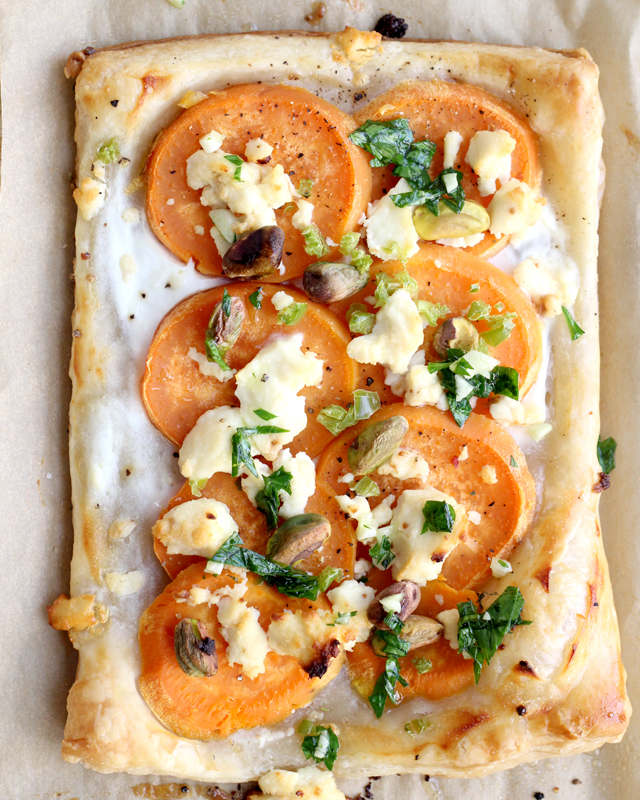 Sweet Potato Galettes – Sweet potatoes and goat cheese atop puff pastry. It doesn't get any better than that.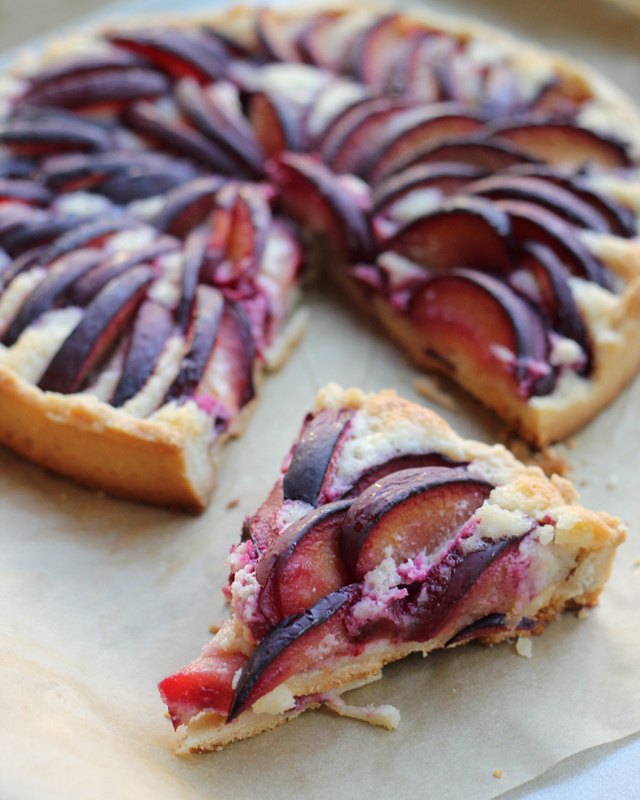 Plum and Almond Cream Tart – Another Thomas Keller masterpiece. And one that my coworkers still describe as their favorite, months later.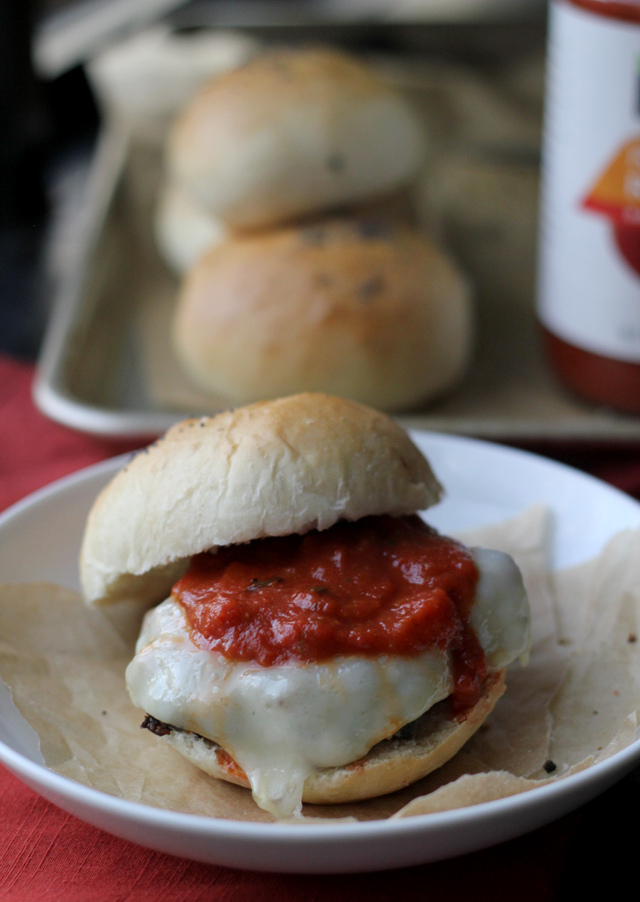 Eggplant Parmesan Burgers – The best veggie burger of all time! Declared so by my carnivorous fiance. So you know it's good.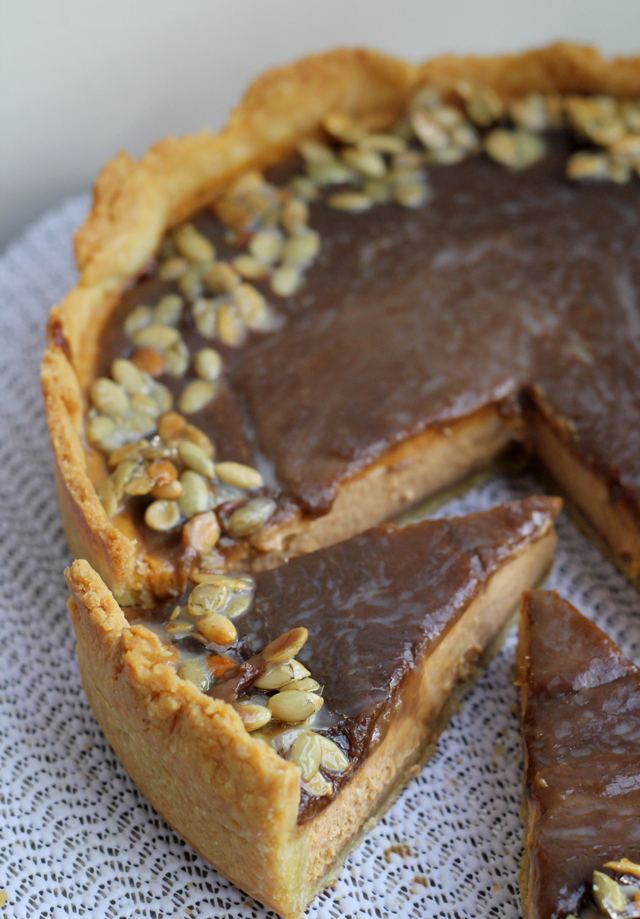 Bourbon-Caramel Pumpkin Tart – Pumpkin pie meets pumpkin cheesecake and has a tart baby.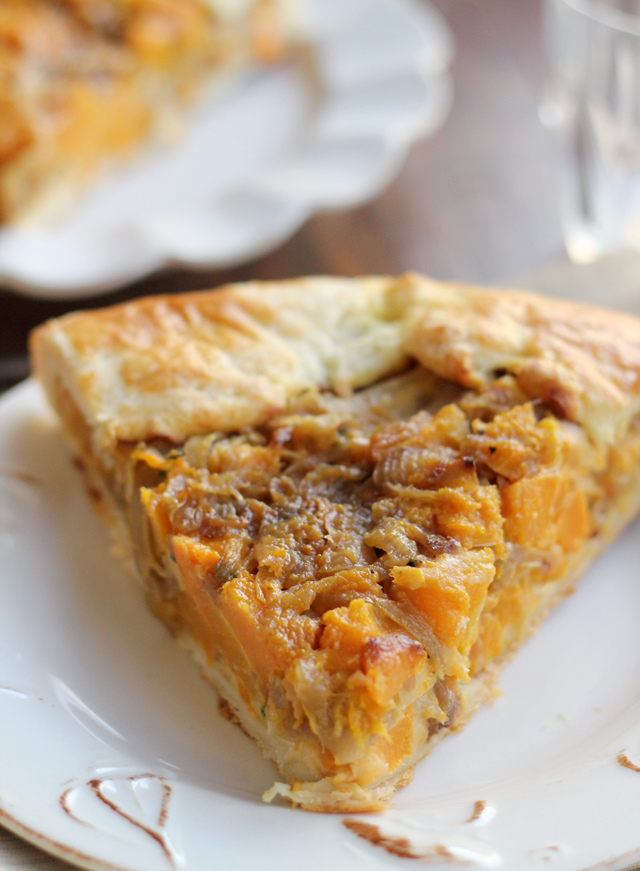 Butternut Squash and Caramelized Onion Galette – A butternut squash dish that both the.boy and I can agree to love.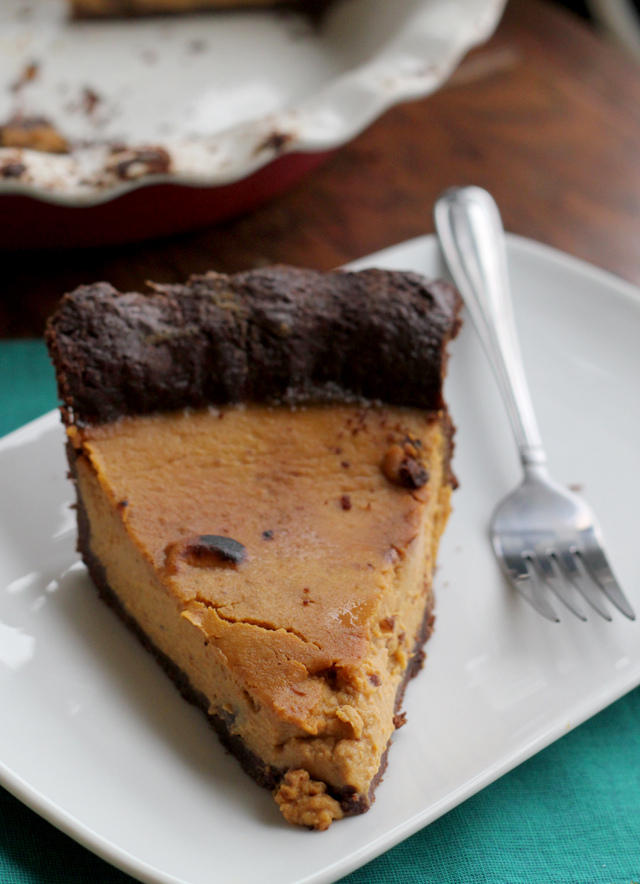 Maple Bourbon Pumpkin Pie – More pumpkin love. Because you can never have too much.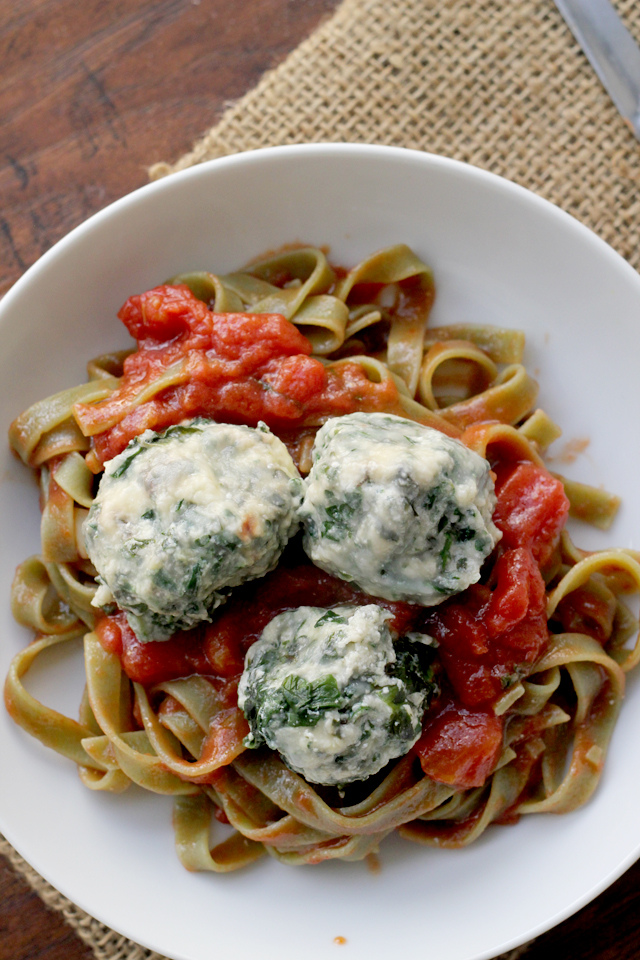 Spinach and Swiss Chard Ravioli Nudi – Naked ravioli! AKA inside out ravioli. AKA SO GOOD.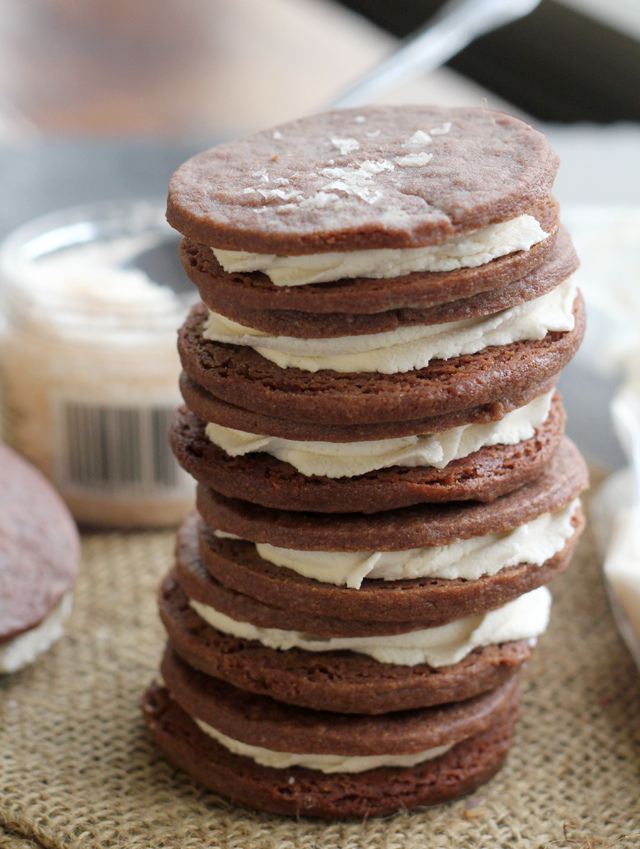 Salt-n-Pepper Sandwich Cookies – A surprisingly delicious mix of flavors. In your mouth. I want to make another batch, like, yesterday.